Making decisions is a process that we encounter every single day. Should I take that job? Should I take that promotion?  What if I don't go to work today? Is that presentation so important?
We encounter questions like these often every day. While some decisions have an established method, like steps to follow in pricing decisions, others are more complicated and require in-depth analysis. Multiple elements affect decision-making processes like the nature of the decision, person, people involved in it, their weightage and relevance to your decision, etc.
Making timely decisions is essential, but at the same time, making correct decisions is equally crucial because although time and tide wait for nobody, haste makes waste.
9 Tips for How to Make Decisions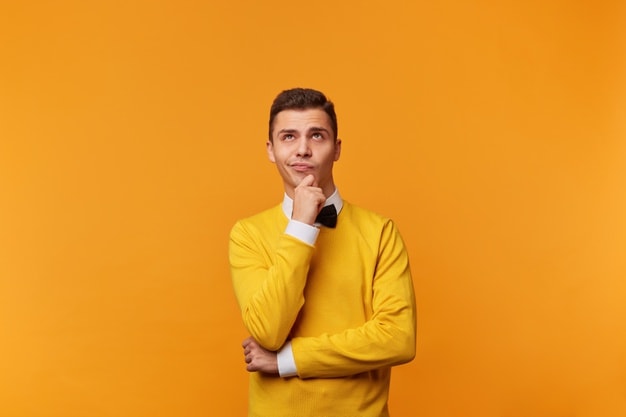 While there is no single established way to make decisions, the following are few tips that can commonly be used for decision-making:
1. Don't Stress
When you have a decision to make, you are faced with most commonly, two options. You have to choose either of the two options. Unfortunately, stressing out is not an option in any case. Therefore there is no point in letting the stress get the better of you. Because in the end, you will have to make the decision anyway. Stressing out will waste your time.
2. Listen to Your Gut Feeling
Most of the time, it so happens that we are afraid to decide because of the result. Despite careful analysis and long-term planning, there is always a chance that the decision may go wrong. In such cases, trust your gut instinct.
This is because your gut instinct is usually the one that is correct and with which you genuinely want to go.
3. Weigh the Advantages and Disadvantages
Every decision is going to have certain advantages and disadvantages. While advantages are always beneficial and they're not something you would deny, focus on the disadvantages.
The limitations are the ones with which you have to live, and if you are okay with those limitations, the pros are anyway there. No decision will not have a disadvantage because it's like every rose has its thorn.
4. Gather Information Related to Options
In most cases, your decision without two or more options. Before you make a good decision, gather all possible information related to those options. Figure out all the pros and cons of those options and tally it with what you want. What are the problems you need to solve and the reason for those problems? Answer these two questions and then start weighing out options.
Sometimes it so happens that while gathering information, you realize that this is not something you want. Therefore in such cases, you abandon the option completely. This will not happen unless and until you start gathering information about those options.
5. Consequence Analysis
Consider the options that you have and implement them one by one in your mind. Understand and analyze what will be the result when you choose those options. Focus on the outcome and compare it with your ideal situation, which you want.
If the option is the opposite of your ideal situation, then you have to abandon it altogether.
If the option is close enough, then you can go for it. This is a significant step because although the options may sound comfortable when you analyze them in the real world, you understand their true nature.
6. Talk it Out
In most cases, having another person's perspective will always help shed light on your issue with a new perspective. Talk it out with someone close to you and who is not judging you for your decisions.
The best person for this is the one who has already gone through such a decision process, but if you don't know any such person, then dial the number of your best friend.
7. Write it Down
A mind is a chaotic place, and although it may seem to us that it is sorted out, it is, in fact, quite the opposite. Analyzing your options in mind, calculating their pros and cons, analyzing them from futuristic perspectives is a good thing.
But if you perform all the analysis in your mind, then there are chances of it going wrong. The best way to solve such a problem is the old pen and paper method. Write down all the pros and cons in front of each other. Looking at all of them at once is bound to spark you with a new thought.
8. Test it
In some decisions, you may be allowed to test it before you make it. For example, if you're planning to change your career, take up an internship in that field and see how you feel about it. Or try to chat with your new boss to gain perspective on the company.
Testing out is an excellent option before deciding because it will give you real facts and weed out many assumptions from your mind. It will get you to your decisions faster.
9. Flexibility
It is essential to have a flexible approach while making a decision. This is because being stubborn is not helpful in the decision-making process. Changing your career just because it's not working out with your boss is not a good option.
You can try modifying your workplace or changing your department in an existing workplace. In either case, it is essential to be flexible and open to multiple options rather than getting stuck in the available options.
Conclusion
Decision-making is a routine but vital activity, and it would not be an exaggeration to say that your life is nothing but a series of decisions you have made, which has got you where you are.
Deciding on the right alternative is essential since not only yours, but many people's lives may be attached to your decision. Therefore every decision should be taken carefully after weighing all available options and their pros and cons.
Liked this post? Check out the complete series on Decision Making