Self discipline gives the necessary direction to life and helps an individual to enjoy the desired success. Remember most of us know what it takes to be successful but in actual fact how many reach the target and realize their dreams. It is self discipline that motivates and nudges you to move forward irrespective of any difficulties.
Be consistent in your efforts if you want to develop discipline in your life. It is actually a trait that needs regular care and effort. It is very easy to plant a sapling but until and unless you care diligently it will not reach its potential so is the case with self discipline. If you want it to become an asset you need to build it in ample quantity with sheer grit and determination.
Remember – Building Discipline is an acquired trait and learned behaviour. Practice on a regular basis to make healthy choices in life.
1) Define your wants and identify your goals
If you have a particular desire in mind it can act as a motivational tool to build self discipline. Be clear in your wants so that you can effectively move towards the desired outcome.
Identify your goals and write them down. Once you commit yourself on a paper you start giving your thoughts a definite direction. The act of writing down serves as a key that will open doors and prod you forward so that you can take the necessary steps. Define your wants and identify your goals if you are looking for ways to build self discipline.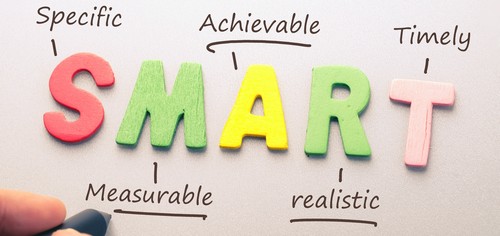 2) Remove temptations
Out of sight, out of mind is a very well-known saying and has proven apt in case of temptations. If you have just started on the path of building self discipline it becomes imperative to remove all the temptation from your vicinity. If you are trying to avoid caffeine stop buying it at the grocery store and avoid sitting with people who are coffee addicts.
If you are trying to focus on your work switch off your mobile device and also the ringer that alerts you to social messages. Remove clutter from your personal and professional space as it causes a severe distraction.
Ditch people with habits that you are trying to get rid of. Start with smaller things and slowly but surely make bigger changes if you are interested to build self discipline. If you try to remove all temptations on the first day it will severely test your self-control so start with one activity at a time and gradually make changes to make it a successful venture.
3) Visualization
Imagined memories can become real with the help of visualization techniques. It helps to overcome the fear of failure as the brain gives our body the necessary push to take a step forward.
Remember self discipline is just an ingrained habit that gets stronger and effective with time. Once you start visualizing that you have achieved greater discipline and are now near your targets the mind will feel the satisfaction of a job well done. The brain will retain the positive emotions and will prove a boon in later days when it will help you to become self disciplined with little efforts.
4) Change your eating habits
You might wonder what the hell has food to do with self discipline. A lot let me tell you as low sugar levels, hunger pangs, and the weakened state of the body has a direct impact on a person's tenacity. He cannot focus on the tasks at hand and becomes irritated because his mind and body are not in tandem.
When you are not satiated your concentration levels suffer and it becomes impossible to function at your peak. It becomes imperative to change your eating habits if you want to build self discipline and maintain your resolve. You lose control over your emotions as your whole focus is on food and drinks.
A balanced diet has the required nutrients to satiate the body and remove hunger pangs. Eat healthy food like fresh vegetables and fruits, good fats and proteins and drink lots of water and fresh fluids, like coconut water, fresh juice, liquid curd and milk. Eat at regular times in a proportionate manner so that it can increase your levels of energy and maintain your blood sugar level. A balanced diet builds self discipline and improves concentration, skills, and knowledge so that making decisions becomes easy in life.
5) Start with small things
The first step toward success is getting started. If you have a small goal in front of you it looks attainable and you can easily motivate yourself to complete it successfully.
Once it becomes a habit it will become easier to achieve bigger targets. Big tasks are like huge rocks that will need extra effort on your part. If a person starts with bigger ambitions and in case fails then it can de-motivate him very easily. Hence start with conquering small problems in life if you want to build self discipline. The success will push you to set bigger goals and as your confidence levels increase you will be better equipped to handle bigger things.
6) Be consistent in your efforts
If you are serious in your attempts to build self discipline you will have to be consistent in your efforts. Be committed because it takes a lot of hard work and determination to build self discipline. Do not take help of excuses as it will never allow you to reach your goals in life. Make sure that you will stay strong and steady in your approach even if you face excruciating circumstances.
7) Set reminders
If you have just started on your mission of self discipline then it is important that you remind yourself of its benefits again and again. You have stepped in a new routine where you will have to make certain behavioural and habitual changes. At the onset, everything will seem a bit difficult hence the need to set regular reminders is great.
Jot it down on your planner, maintain a visual calendar, and set alarms so that the thought does not slip your mind if you want to build self discipline.  Remember the efforts will prod you to take the next step even if your body or mind is saying a big no. Hence set reminders throughout the day so that they can motivate you to keep moving.
8) Accountability
If you are looking for ways to build self discipline then you need to have someone in your corner as it will take a lot of hard work and effort to achieve it. Outside assistance becomes necessary so that another person can help you in finding your resolve once again. He will push you and prod your efforts so that you can maintain your walk towards the set target. Set up a friend, family member or peer as a person accountable for you so that he can track your progress and slay all the excuses coming in his path.
9) Take breaks at regular intervals
Yes, you are looking for ways to build self discipline and are determined to follow your regime diligently, but remember it does not mean that you have to pursue it in a military manner.
There comes a time when you need a break and if you think you have reached your limits, step back and take a break. There is nothing wrong with it as it will give you breathing space and help you to refresh and rejuvenate. Remember short breaks have the power to recharge our battery just like power naps. Remember it is just a simple break and treat it lightly.
10) It is ok to make mistakes
Failure and disappointments are part of life, accept that you are human and will mistakes. The key is to stand up again with more willpower and step forward in spite of the blunder. Give yourself a bit of wiggle room for such circumstances. If you think that you are practising self discipline and hence things will always go according to a plan then let me tell you that that failure and mistakes are an important part of life.
Accept them and forgive yourself if you want to build self discipline. Acknowledging that you are human and it was just a hiccup will renew your determination and act as a motivational tool in your journey. Let go of negative emotions like frustration and anger so that you can move ahead in life in a disciplined manner.
11) Acknowledge your weaknesses
Acknowledge your shortcomings if you are looking for ways to build self discipline. We all have a weakness sometimes small at other times big. Eating junk food, going to clubs, sleeping late, viewing social media portals after every few minutes and playing online games are shortcomings that will take a lot of self discipline if you want to remove them from your surrounding area. Do not ignore or pretend that any kind of vulnerability does not exist in your life. Own up your flaws and show your determination in removing them slowly and gradually with self discipline.
12) Praise yourself
Praise yourself if you are looking for ways to build self discipline. Remember it is not an easy task otherwise everyone would have obtained it at the drop of a hat. It is a learned behaviour that demands a lot out of a body and mind. Praise the efforts that have helped you to reach better levels than the ones from where you started. Encourage yourself so that you can become better and can handle the task easily from now onwards.
13) Nurture yourself
Nurture yourself if you are looking for ways to build self discipline. It is important to cherish and nourish your mind, body and soul so that they can align in perfect symmetry and can work to your advantage. Overeating or eating bad food is unhealthy, stop and replace it with healthy diet, sleep at regular time so that you feel fresh and raring to go every day, get regular exercises that will give the necessary boost to channel your energies and take part in activities like listening to music or taking a soothing bath to unwind and cool down.
14) Treats and rewards
Rewards have a different meaning for different people. For some, it means a cone of ice-cream, for others a bonus. You might love a massage or simply love to go to clubs. If you are trying to build self discipline then it becomes imperative to reward yourself for your efforts. Just like breaks rewards have the ability to recharge your emotional, physical and mental state. Everyone loves treats hence schedule it like rewards for a good performance. When our mind knows that it will be eligible for a treat it will give our body the necessary boost to reach the target effectively.
15) Set goals and make a plan
A clear vision is a must if you are looking for ways to build self discipline. Set definite goals, contemplate your action plan and let it in motion. Do not get sidetracked with other issues just keep in mind to follow and execute as per the directive. Stay focussed and remember it is an acquired habit and just like other skills will require willpower, patience, determination, hard work and regular practice to make it work. Remember once you have set goals it becomes a bit easier with time to follow them.
16) Update your progress and review your workings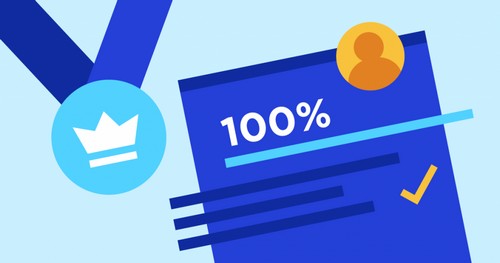 You have set goals, created a plan and are determined to follow it come hell or high. It has been a while since you stepped on this path but how do you know whether you are on the right one or not. At regular intervals take a step back and review whatever you have done in the interim. Have you followed every step diligently or you have managed to make some mistakes on the way. Think about the things that worked in your favour and also about those that worked against you. Learn from the mistakes and make adjustments so that you can avoid any further issues. Reviewing your workings and updating your progress is a great way to build self discipline in a person.
Self-Discipline is a tool that helps a person to act on ideas and reach his destination. You have to take responsibility for everything in life if you want to climb the ladder of success. This is possible by integrating self-discipline in life so that you can make viable choices. Remember knowledge without self-discipline is not enough to nudge you forward. It is the extra effort that makes improvement in your lifestyle and habits and helps you in implementing your ideas successfully. Self-discipline is the quality that will lead to a fruitful and happy life so just ingrain this trait in your lifestyle.
Liked this post? Check out the complete series on Personal Development