The ability to strategize with new ideas so as to craft an original work is called creativity. People are always looking at fresh means so that they can create meaningful work with their focus and diligence. Being creative is doing something else that nobody has done to date so as to gain an edge over their competitors.
It is an ingrained as well as an acquired trait that must be continuously challenged and stretched past its comfort zone to get desired results. Creative breakthroughs are elusive and this is why it is revered by one and all. People go to unconventional lengths to encourage and boost creativity so that they can accomplish their goals effectively. Sometimes it is important to take a break and change your current mindset to boost your creativity.
1) Stop overworking and relax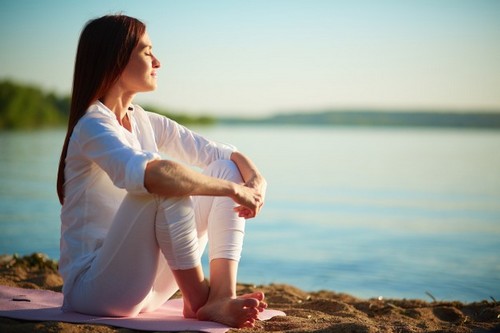 If you are stuck in a creative block and are unable to find your way out of the maze then you will be obviously stressed and tired. If you are looking for ways to boost your creativity then stop overworking and relax. It will create new opportunities for the brain so that it can produce new and finer ideas.
Take a hot shower so that the tense muscles relax, read a book for inspiration, take help of visualization techniques, surround yourself with peaceful ambience, take power naps, and have a good laugh so that you can relax and refresh.
2) Take the first step
The first step is the most difficult one as the latter ones will prove quite easy in comparison. Let go of the fear of failure and just dive headlong into your heartfelt efforts if you are looking for ways to boost creativity. Procrastination and overthinking both are bad traits hence stay away from them, live in the moment, be mindful and just start doing.
Let go of your worries as they are constraints on your mind. Do not think about preconceived notions or ideas just do it your own way to increase your creative powers. Remember you do not need any crutch to lean on, you are prepared with skills, knowledge and talent it is all about attempting to fulfil your heart's desires hence take the step and move forward.
3) Allow yourself to be different
Normal is an overrated trait as you can never achieve the creative heights that a person with a different mindset can. Allow yourself to be different than normal to improve your creativity. Thinking outside the normal conventions, speaking your mind, asking questions, sharing your mindset without thinking about right or wrong is part of being different.  Be curious and try to learn different skills.
Although creativity is considered an innate quality a person has to hone it by undergoing several learning and training techniques. You cannot just sit down and wait for new ideas to flow. Work for it if you are looking for ways to boost creativity.
4) Recharge yourself
It is unlikely that ideas are going to pop inside your head if you are drained. Recharge yourself if you are looking for ways to boost creativity. A fresh mind will have radical ideas at his disposal hence lie down when you feel tired, sleep peacefully, have fun by listening to music, watching a comedy show or going to your club for few hours, and have a good laugh so that positive emotions can flow inside your body and mind.
According to research, walking is one of the best ways to boost creativity in a person. It improves thought-process, sets the right mood and helps to relax mind and body. Take breaks at regular intervals so that you can maintain your energy levels throughout the day.
5) Try new things
Do not get fixated on a particular thing instead opt for new things and open your mind to various new possibilities. Change your perspective and try to broaden your horizons if you are looking for ways to boost creativity. Expose yourself to new experiences besides your regular ones so that you can find new connections. Change your surroundings so that you can work in a new environment.
Travelling also opens up a person to new experiences as he becomes receptive to novel ideas. A new environment is always inspiring and helps in free creating because our subconscious mind finds something different in it. Experiment with new techniques and ideas to flare your imagination.
6) Don't judge the ideas at the onset
If you think that every time you are going to come up with a masterstroke then you are living in the land of illusion. Yes, you will be floored by several ideas but it is not necessary that each of them will be good. Only very few survive to become the best ones. As soon as a new theme or idea strikes you do not start judging it.
Let it rest for some time and wait for further development if you are looking for ways to boost creativity. With time you will know yourself whether it is a good one or not. Do not erase the ones you consider unimportant because you never know what the future beholds.
7) Just start over
If you get stuck then remember it is the right time to start over. Do not be defeated by circumstances, instead, mould them to your advantage. Aim for something new and at times try for the complete opposite of what you were thinking earlier. This will help you in innovating something different and new.
Choose a different medium to express yourself so that you can inspire free creating. Integrate new ideas with old ones so that the combination becomes unique and new. Work with people that have dissimilar mindset so that the heady interactions can make your creative juices flow. Change your environment if you are feeling stressed, listen to music or sit and relax for a few minutes and most importantly rejuvenate if you are looking for ways to boost creativity.
8) Drop your inhibitions
Put aside your logic and regular thought-process so that you can come out with a new set of ideas. Rejoice with a new set of people, work during irregular times, and attempt something that you previously considered boring so that you can drop your inhibitions and start the process of divergent thinking. Hang out with creative people and like-minded co-workers and peers so that it becomes easy to drop your inhibitions and start anew.
9) Be positive in your approach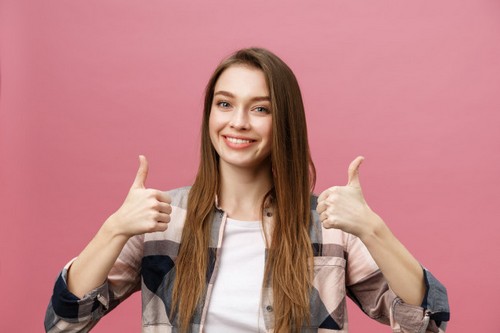 A positive outlook has a direct impact on the mindset of a person. It encourages him to nudge aside the stereotype box and take chances as he is not afraid of failures. Be positive in your approach if you are looking for ways to boost creativity as it will encourage a sense of adventure that will enhance your thought-process.
Optimistic attitude makes people flexible, fascinated, happy and ultimately creative. Try to surround yourself with such like-minded personalities so as to maintain your own enthusiasm towards life. They will expand your horizons by sharing and interacting with you on a regular basis.
10) Train yourself
A human mind can be easily trained for anything including creative thinking. Try stretching your capabilities and imagination at the drop of a hat, do not wait for ideal conditions, read and gain knowledge, test your mettle by challenging yourself, train yourself to observe minute details, and keep asking the why and hows of every situation if you are looking for ways to boost creativity. Take the help of a mentor and consult him to clear your mindset and see things from a different perspective.
11) Exercise and meditation
Meditation and exercises help to align the body, mind and soul in perfect symmetry. It improves creativity as well as thought-process at a greater pace. Both activities are often considered cognitive enhancers to promote a healthy lifestyle.
Take out a few minutes from your schedule for regular meditation as it will help you in regaining your focus. Regular exercises elevate and stimulate your brain power because being active is a great way to increase your ingenuity. Physical movement via exercises and mental balance via meditation are great ways to boost creativity in a person.
12) Permit yourself to make mistakes
Do not be rigid in your thinking instead go with your imagination because intuition is a very strong quality that has proven a blessing for one and many at different times. Remember our mind has the ability to discern patterns before us and hence let intuition guide you at times.
Mistakes are part of our lives and hence permit yourself to make them if you are looking for ways to boost creativity. If you will only look for perfection then you might get stuck in a rut. Remember when you are open to mistakes and blunder you free yourself from mental shackles that have been holding you till now. Mistakes are new opportunities that require your understanding hence be prepared for them with open arms.
13) Do not give up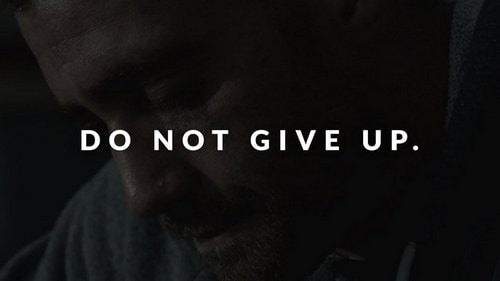 Try again and again if you want to succeed. Do not give up on your efforts if you are looking for ways to boost creativity. Remember several failed attempts can lead to small progress and later to something good and brilliant. The key is to try and do not lose hope.
You can create a journal where you can jot down the ideas you have perceived over time. It does not matter whether they have turned fruitful or not, just write and leave them be. Sometimes when you review your own ideas after a long/small interval you find something different in it and it can prove a boon for you.
Above were all the ways to Boost creativity. Not all of them might work altogether. Some ways might work better than others depending on the personality of the individual. Be creative and choose accordingly.
Liked this post? Check out the complete series on Personal Development