Human life is trying to adapt itself to the fast work-pace by trying new and different things. Technology and science are at its prime and people tend to use them for their benefit to achieve maximum efficiency. The tools that were meant to help and serve us better are now proving distractions and have forced people to debate about its relative merits.
In such a scenario it becomes highly important to find ways and means to use the best of resources available in the least amount of time. Efficiency increases productivity and helps us in completing our tasks at a faster pace. It is imperative to establish routines for efficient dealings as it helps our brain to use the shortest route in reaching its destination successfully.
A person does not need to work more hours he simply needs to utilize the time to increase his productivity. Hence work in smart conditions by following appropriate means to achieve your goals.
1) Set up attainable goals
You just cannot get up in the morning and think whether you need to complete any work that is important. This is an indecisive attitude and it is imperative that you think in feasible terms. The night before is the most important time for decisive actions about the next day.
Take a step back and contemplate about the day that you have spent and the work that needs to be done tomorrow. Make a priority list and think about the important ones by defining the goals. Take into consideration the given deadlines and the amount of time you have.
Now set up a do-list and create a schedule for attainable goals if you are looking for ways to be efficient. This will save ample time the next working day as you are already prepared mentally to handle things efficiently.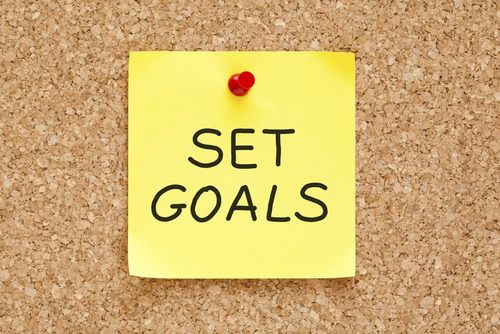 2) Teamwork is the key
A team is made of individual members who are proficient in some areas that the others are not. Combined they can prove a powerful force in both personal and professional life. In today's scenario, it is vital to develop yourself so that you can become a valuable team member.
One who thinks about his team before his own growth is a valuable addition to any team hence be that person. Remember teamwork is the key if you are looking for ways to be efficient. A project in the professional arena can now be divided into several parts with each member doing something worthwhile.
Similarly, teamwork at the personal front should also be encouraged because it helps in completing the household tasks in a better frame when everyone is there to make a contribution. Clarify everyone's roles and tasks beforehand so as to attain maximum efficiency in life.
3) Stay away from distractions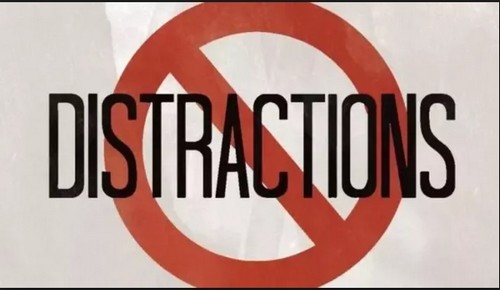 Remove the distractions that have the habit of stealing precious time and undermining your attention span. Remember efficiency is the pathway to success and it is imperative to gain personal and professional efficiency if you want to fulfil your dreams and aspirations.
You need to ensure high standards of performance and one way of doing it is by staying away from things that can distract you from your work. Mobile, friends, family and social media platforms can prove a distraction when you are looking for optimal performance.
Switch off your ringer and notification alert, remove it from your vicinity, ask your friends and family members not to disturb you when you are working and do not be tempted to view the social media platforms even once when you are working if you are looking for ways to be efficient.
4) Rest and recuperation is the key
With time people have realized the importance of physical, emotional and mental well-being in order to attain maximum efficiency in life. One of the most basic human needs is complete shutdown from time to time and rest at regular intervals.
Our body cannot cope with daily stress and workload if you do not give it the necessary time to heal. It is obvious that you cannot take much time out from your work schedule hence opt for smaller breaks at regular intervals. Just five minutes of lying down, a short walk, breathing deeply, a tea/coffee break, a small conversation, listening to a song, five minutes of doing nothing or simply calling your child or spouse for few minutes.
Try to sleep at least 8-hours uninterrupted at night. Proper rest and recuperation is the key to success if you are looking for ways to be efficient.
5) Stay away from multitasking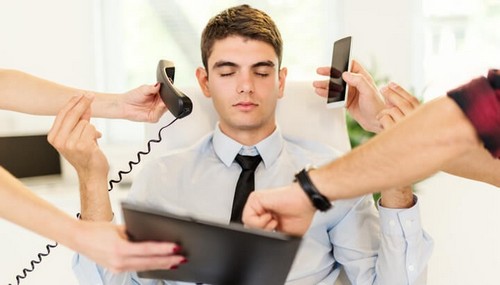 Individual productivity depends on how a person handles any given situation. Is he one of those smarter employees who believe in giving his full attention to the work in hand or is he one of those who thinks he will look smarter by putting his fingers in all the pies and trying to work in several projects at the same time.
Multi-tasking is no longer approved by top-brass in any organization as it has the ability to sap an employer's energy and leave him drained. As soon as you start multi-tasking your attention levels go down and you have to put more effort into simply switching from one task to another.
Your efforts should be in completing a task and not in paying attention to moving hither and thither. If you are looking for ways to be efficient you need to encourage uninterrupted work for a definite time period.
6) Share information at regular intervals
You are not living alone nor are you working single-handedly at any workplace. It is imperative to share information in both personal and professional front to attain better results. Hold and attend meetings in the office so that everyone can understand where they are lagging behind and then find the means to obtain optimal efficiency.
Similarly set up a day in your personal space where you can interact with friends and family members to share information and make related decisions. Be clear with your goals and resolutions and invite only those people who are directly involved. Within a few days, you will start seeing the positive effects of such an occurrence and will realise its benefits if you are looking for ways to be efficient.
7) Effective communication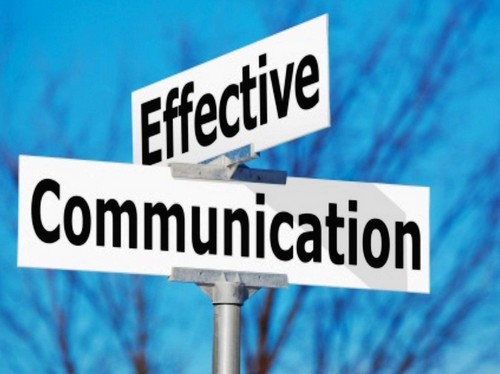 If you are looking for ways to be efficient you need to encourage effective means of communication in both personal and professional life. Hold meetings to talk about important matters on a personal basis. Insist on open communication so that anyone can approach you anytime if necessary. Technology has proved a blessing in contacting anyone anywhere in the world.
A single click opens social media portals; an email can easily send information, just dialling a few numbers can connect you via mobile device or landline, and sites like Skype can even enable face-to-face communication. Use technology and its tools appropriately if you are looking for ways to be efficient.
8) Stay away from procrastination
Procrastination is simply delaying tactics and idleness and nothing else. Are you the one that sees any work as a huge mountain that needs to be tracked every day? If you are looking for ways to be efficient you seriously need to change your habits and behaviour.
Until and unless you yourself decide that enough is enough and you will work towards attaining your goals no one can do anything for you. Look deep inside and bring out courage and determination from your inner reserve to step away from procrastination. Think positively and make important changes in your lifestyle and behavioural pattern to gain maximum efficiency in your life.
9) Be focused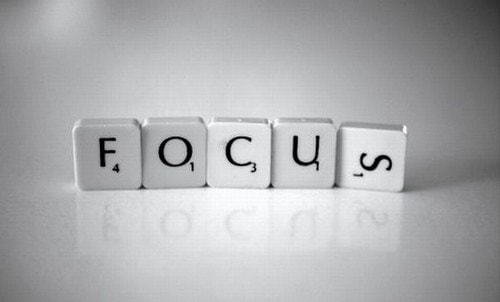 A person who is focused will try different means beforehand to understand the right way to achieve his goals. He will then make necessary adjustments so that he can adopt the tools that will help him in his endeavour to attain the maximum efficiency in his life.
Being focused is a valuable trait that you need to incorporate and enhance if you are looking for ways to be efficient. Once you are able to focus on the work in hand you will be able to avoid distractions and attain efficiency easily.
10) Take advantage of your commute
Travelling is very important in our daily life if we want to reach our destination. Do you realize the amount of time we waste on the route? Yes, you cannot stop travelling but at least you can take advantage of the time that you have been wasting unconsciously till now.
Go through your message section and delete the unimportant ones and reply to the ones you deem necessary. Take out your do-list and make appropriate changes. Use the precious minutes to clear away your workload if you are looking for ways to be efficient.
11) Get organized
Organized space is the key to efficient handling so as to attain maximum productivity and success in life. If your personal and professional space is cluttered and disorganized how can you motivate yourself to do things in a capable manner? The first thing you should do is de-clutter and organize.
Now remove unimportant things and throw them away. Want to boost your mental efficiency than simply stay away from a disorganized lifestyle as it increases fatigue and stress. Remember an organized life will help you to concentrate better if you are looking for ways to be efficient.
12) Encourage feedbacks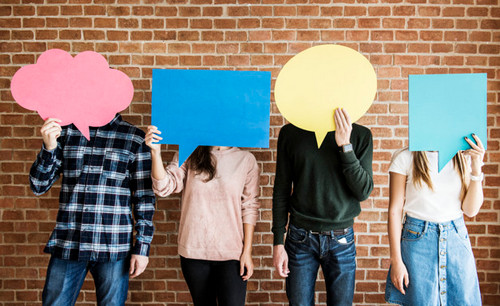 Do you take a minute to step back and evaluate the work that you have completed?  Are your days integrating into one another haphazardly because you simply do not have the necessary time and inclination to step back and think about your performance till date? Have you achieved maximum work efficiency or are you simply going through the day in an auto-pilot? Take a breather when you still have the time otherwise you are working yourself in a rut that will try to gobble you up without any consideration.
The best way to be efficient in such circumstances is by encouraging feedbacks in both personal and professional front. Ask friends, family members, co-workers, peers and your mentor to provide feedback at regular intervals. Make sure that you trust the person you are asking and you believe him to give an unbiased opinion. Meaningful and constructive feedback will help you in understanding your mistakes so that you can now work towards attaining utmost efficiency.
Liked this post? Check out the complete series on Personal Development