Discipline and success are co-related as you cannot achieve the latter without the former. Both personal and professional life demands control over behavior and emotions so that your actions become a reflection of your personality. Without discipline, it is impossible to taste the actual success in life. A legend has described disciplined life as an important pathway between accomplishments and goals.
Disciplined behavior helps in making positive decisions in life as people spend less time debating worthwhile issues.  They are able to make level headed choices because they do not allow feelings and impulses to rule them. It is important to lead a disciplined life if you want to achieve better productivity and efficiency.
1) Know your shortcomings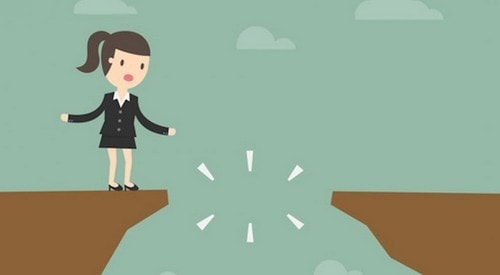 Want to know the easiest way to be disciplined than acquaint yourself with your shortcomings so that you can easily overcome them. Human beings are a breeding ground of weaknesses, for instance, eating like a glutton, continuously being on social media portals, sleeping like a lazy dog or snacking on chocolates are all signs of shortcomings. Acknowledge them instead of ignoring or finding excuses for them.
It needs hard work to overcome your weaknesses because you are fighting against the tide. You will need to say bye-bye to pleasure and comfort if you want to lead a disciplined life. Yes, you are tired, you are stressed and overcome with fatigue but remember if you want to be disciplined you need to be trained as a fighter against all your shortcomings.
2) Set goals and have a plan
A person must have a clear vision if he is looking for ways to be disciplined. Set clear and realistic goals so that you can accomplish them easily and efficiently. Do not let distractions sidetrack you from your ultimate destination. First, figure out and then make a plan to outline the steps in a descriptive manner so that you can maintain your focus. Keep your eye on your goal and make choices to stay focused and reach them in time.
You can set priorities as part of your plan. Take one day at a time and set tasks for it. After identifying your goals create a timeline to ensure full focus and productivity. When you start managing your schedule it will focus your energy and boost your confidence to make you more disciplined.
3) Eat healthily and regularly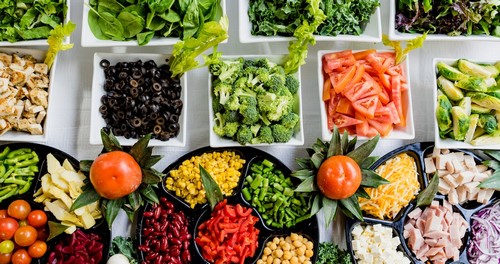 Everyone knows about the positive aspects of healthy eating habits. The ability to concentrate on a job suffers when you are gripped by hunger pangs. The brain stops working at full potential and it starts weakening your resolve to maintain a disciplined life.
When your stomach is growling with hunger you lose your ability to focus and it also makes you grumpy and irritating. It is important to remain satiated if you are looking for ways to be disciplined. When your stomach is full and your body satiated only then you can achieve a disciplined life.
Eat a balanced diet that is nutritious and has proper nutrients, proteins, fresh fruits, leafy vegetables, and carbohydrates so that your brain can once again focus on the priorities. Eating regularly and healthily is important if you want to remain disciplined.
4) Remove temptations from your vicinity
Keep temptations away from your view if are looking for a way to be disciplined. The fewer number of things to distract you the better for your self-discipline. Identify your temptations and acknowledge its repercussions on your body and mind. Remember a healthy lifestyle is a must for a disciplined life.  If you find junk food tasty then do not let it near you, silence your phone if you want to stay away from calls, and turn off notification alert to stay away from social media. Start with one thing at a time otherwise you will feel overwhelmed and overburdened by too many things.
5) Practice Self-discipline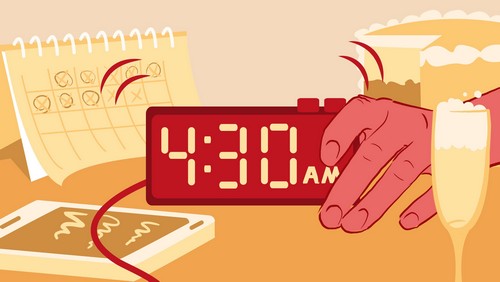 Self-discipline is an acquired behavior as you are not born with it. It is a skill and you have to learn it like other skills. Practice and repetition is the base of self-discipline along with sheer determination and hard work. Remember nothing in life is easy and things you work hard to remain with you for the longest times. You need to work on your focus if you are looking for ways to be disciplined as it can be quite a strain.
Keep a check on your control and willpower via regular diligence. It is important that you commit yourself to achieve daily excellence if you want to lead a disciplined life.
6) Make it simple
Maintaining a disciplined lifestyle is not an easy feat as it requires a lot from the individual. It is actually all about habits and how you incorporate them in your daily routine. Instil worthy habits so that it can prove a blessing in the days to come.
Do not be afraid of your goals and in order to make them realistic break them into simple components. Take steps to achieve one target at a time. Focus on consistent efforts because it is one of the ways to be disciplined. Do not try for everything at one go as it will start looking daunting and you might lose your nerve as well as confidence.
7) Remind yourself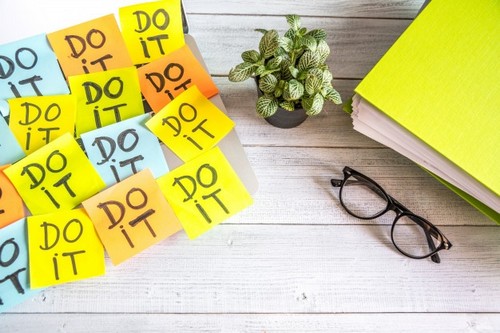 Everyone needs encouragement to either begin or re-engage or continue with its planned set of goals. Keep reminding yourself if you are looking for a way to be disciplined. Write it in a planner and keep it somewhere where you can easily read it every day. Visual reminders are a great help in acting as a booster. You can set reminders that will help you in keeping a check on yourself. Remember only reminders are not enough you need to work diligently to become disciplined in life.
8) Make choices in advance
When something is forced on a person his inner self tends to rebel at the prospect and if he is given a choice then he makes peace and chooses the right direction. If you are looking for ways to be disciplined make a choice to work harder to attain your goal of a disciplined personality and life. Think about the options that can help you to attain your goal faster. Pay special attention and work accordingly so that you can remain firm in the face of temptation.
9) Forgive yourself and move forward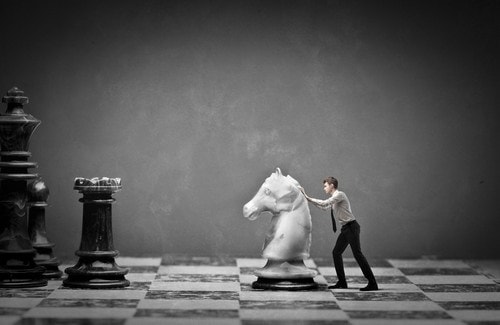 Sometimes things do not go according to a particular plan. Do not be disheartened as it often happens especially at the onset. Let this be a lesson well-learned if you want to find ways to be disciplined. Do not let it stop you from continuing your efforts once again. Ups and downs are part and parcel of your life. Sometimes you will achieve 100% success and sometimes failure but do not let it become a permanent setback.
Acknowledge that you have made a mistake and will try not to repeat it again. Let go of anger, guilt, and disappointment and remember tomorrow is a new day and you can again make a fresh start.
10) Breaks and rewards are both equally important
When you draw the strings very tight it tends to break and similar is the case with self-discipline. If you try for everything at once you will not be able to achieve desired results as the task will look intimidating and might lead to failure and a disappointment. Schedule regular breaks so that you can treat yourself to a reward for the work well done in the meantime if you are looking for a way to be disciplined.
It is time to acknowledge your hard work with a suitable reward. On a particular day of the week make sure to eat something you find tempting or sleep for a few extra hours to be lazy or go surfing on the internet to please your mind and soul.