Payments are the lifeblood of a business and the owners must be paid in time so that they can survive in this cut-throat industry. One of the toughest jobs in the world is to ask payment for the work that has been completed successfully. Clients are terrible at clearing their due bills on time. Late payments are a recurring problem that gives rise to several complications.
You need to have an effective strategy while approaching the clients for payments in a professional manner. It is important to send a payment reminder within forty-eight hours of completing the job and maintaining friendly communication to receive your due amount. Ask for your payment politely in order to increase customer satisfaction and garner better sales.
1) Maintain client relationship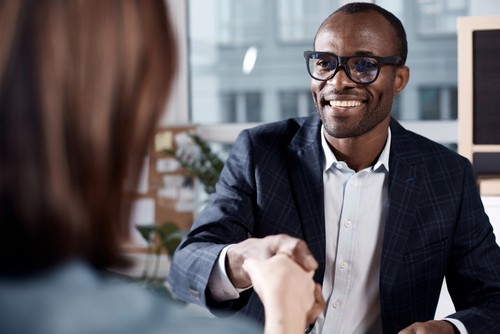 A client is like a god for the business as it is he that gives you projects and clears payment for those projects that help your business to grow and survive. You need to have a friendly relationship with your client in order to talk to him on a one-to-one basis. Let them know that they are valued customers before you ask for payment professionally. It is important to make your client feel extra special hence go out of your way to offer some service that will make their day.
Provide exclusive offers and special privileges to show that you care for their patronage. The clients will reciprocate your generosity by clearing your payments in time to maintain a good relationship from their end.
2) Be swift in your approach
Once you complete a project it is important to send the bills as soon as possible so that your clients know you are prompt and decisive in all your actions. Ask for payment professionally and never ever wait for your client to give the green signal because then you will have to wait a long time indeed. The quicker you bill them the sooner they can clear your dues.
You have fulfilled your obligation within the cut-off date by offering the best possible services and now is the time to remind him of his obligation towards you. Be straightforward in your approach so that your direct and simple attitude will find favor and he will pay you as per your terms.
3) Send written request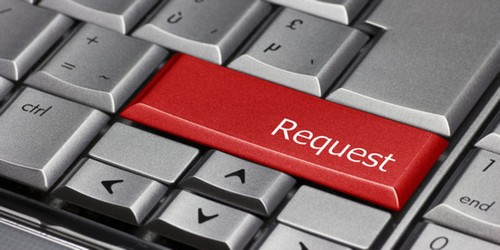 You want to ask for payment professionally but you must remember that it is always better to send a written request with your invoice bill the first time. A face-to-face conversation is not suggested at this point in time as you can use this tool later on if your bill is not paid. Mention your due date and show that you are confident that all the terms will be fulfilled within the stipulated time.
Polite correspondence goes a long way in creating favorable impressions.
4) The courtesy call
After your written request it is important that you follow it up with a courtesy call. Ask him whether he is satisfied with your work and mention that the order was completed in time thanks to your employees. Ask him about his next project and show your willingness to work with him again.
Go through the steps politely and lastly mention your payment in passing terms. Show your confidence in your relationship so that it seems that you are confident of its clearance shortly. Never ever show your anxiety to your client as it can have bad repercussions.
5) Be polite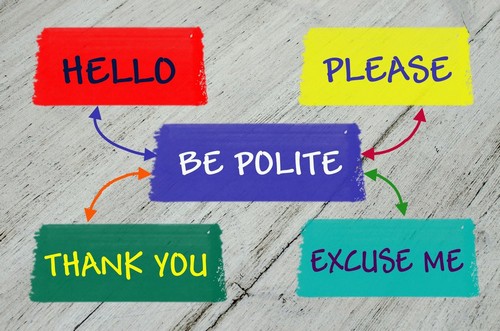 You have been given a particular deadline to finish your work and you have done so within the stipulated time. Moreover, your work performance has been at par with the desired levels and your team has worked hard to achieve it within the time frame. Now is the time to ask for payment professionally so that you can clear your own bills in time. Be polite in your endeavors and send a courteous invoice within a day or two so that your payment gets cleared.
Yes, you expect the same timeliness and promptness in the payment as you showed in delivering the work but don't let your eagerness spoil the moment. Better thank the client for the business and ask for the approval of your payment in a polite manner.
6) Show confidence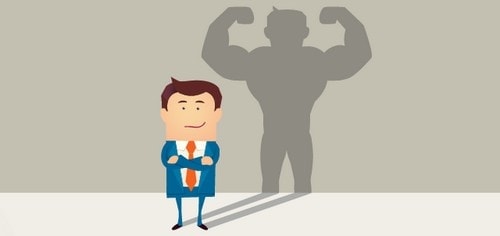 You have a great client relationship and are confident that as soon as you ask for payment professionally your client is going to clear the bill. Maintain this confidence while dealing with your client. Send him the invoice and talk to him personally so that you can re-affirm your relationship with him. Do not ask to clear the payment at the onset. Ask him for lunch or drinks and about his day.
At the end politely mention your bill and wait for his response. Your good behavior will win brownie points and he will give the go-ahead to clear your bills.
7) Be concise
Never ever be vague in professional dealings as it is seen as a sign of incompetence. Be concise when you ask for payment professionally. It is important that you specify all the details which had been agreed upon. Mention the exact amount and the due date before which the payment clearance has been promised for instance please pay the amount of Rs 10,000 by February 21st.
Be upfront with your client about payment dates as he might otherwise go on delaying it and try to pay at his own convenience.
8) Make it easy to pay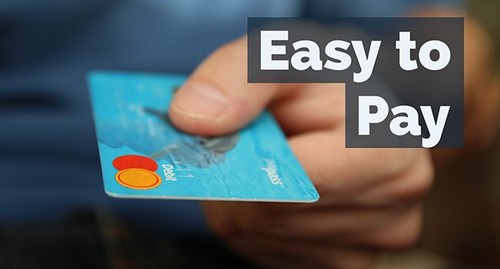 When you ask for payment professionally let your client know that you are open to different modes of payments. Yes, the cheque is the most preferred medium but if then you can accept cash, net banking or any other option he prefers. Ask whether he wants you to send your employee to collect the cheque if he is busy. Such simple courtesy will go a long way in endearing your actions to him.
Your willingness to make the transaction smooth for him will find distinctive favor within him and he will go the extra mile to clear your dues as soon as possible.
9) Friendly reminder
Suppose your client has not yet cleared your dues and you have already asked for payment professionally once from him. Do not be angry and lose your temper. You cannot achieve anything worthwhile after losing your equilibrium. It is a delicate situation and needs better handling. Maybe he has simply forgotten about it or maybe the bill has been misplaced in the pile. There may be several reasons for not clearing your dues. Yes, your inner feelings could be right and he is not willing to part with his money at this point in time by paying you promptly.
All the scenarios are recipe for disaster and need your careful handling. Arrange for a personal meeting and speak politely in a friendly manner so that you can discern his reasons. Lastly, ask him to clear your bill because you yourself are yet to clear your bills. Your genuine efforts will work in your favor and he will clear the amount as per your negotiations.
10) Thank you
It is simply good manners to thank your client after a successful deal. You have completed your project and have asked for payment professionally.  Your client has cleared it and now the cash is sitting comfortably in your account. Suppose the client was unable to pay within the due date and you had to employ all your cunningness and friendly overtures to receive your cheque albeit a bit late.
In both the scenarios you need to be polite and thank your client for the project as well as the payment. This will encourage future workings and your client will think that you have forgiven his past slip-up and want to work with him again. It will create a good impression on his mindset and you will be able to sustain and maintain your relationship once again.
Liked this post? Check out the complete series on Personal Development