Meetings can be helpful in discussing issues that would add value to the overall goals and objectives of the organization. In most occasions, meetings usually bring about interactive sessions that create an environment for providing a positive outcome.
At the same time, we also have an understanding that not all meetings work out in such a manner. But it should also not be forgotten that team meeting provides great results by cultivating a sense of ownership over shared goals, which is also ideal in fostering a sense of team spirit and group effort too. Several ways can be used in making group meetings efficient.
Some of these ways include the following;
8 Tips For A Great Team Meeting
1) Be sufficiently prepared
One secret to having an effective meeting for a group is by ensuring that you are well prepared. Get the agenda well stipulated and all other necessary materials that are needed in facilitating the meeting. Group meetings can be tricky to hold if you are not prepared because people have divergent views and reactions to different things.
Therefore you need to ensure that whatever you want to be discussed in such a meeting resonates well with other members. It will help in getting the meeting going because everyone will be seeing the sense of taking part or becoming attentive in that particular meeting. Team meeting can be great opportunities to move the organization forward.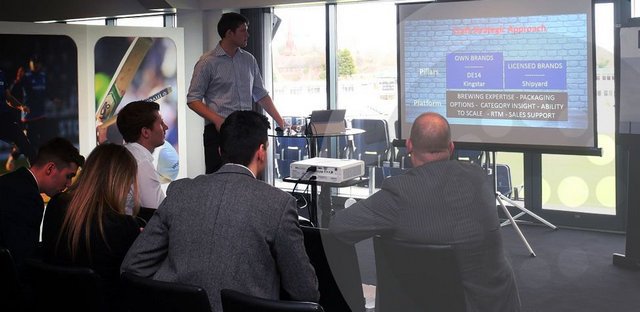 2) Come up with a clear agenda
This is also part of sufficient preparation for the meeting. It would be awkward if you are planning to have a group meeting without a stipulated agenda. As a matter of fact, there is no meeting that can take place successfully without an agenda.
What this means is that you need to ensure that you list down agenda for meeting regarding the importance and if possible, distribute it to each member attending that meeting to follow up and perhaps contribute if need be. It is a great way of making a meeting effective and interactive.
3) Regulate number of meetings
As earlier mentioned, most formal meetings are usually a bore. It is, therefore, necessary that you only call for one when it is necessary. There is no point in calling for a meeting on a regular basis only to discuss the same agenda from time to time. It becomes ineffective, and people no longer desire to attend such meetings.
It is therefore ideal that you always organize for such meeting once in a while, but the moment you convene them to make sure that discussion is worthwhile. And perhaps if you had planned for a meeting and later realized that you are not ready for it or there is no clear agenda for the same, it is advisable that you cancel the meeting and reschedule. It saves you better than just deciding to go ahead with it, which consequently prevents you from attaining the best results out of it.
4) Restrict meeting to discussions alone
Some managers or leaders have the habit of calling for a team meeting to point out figures, statistics and other related data rather than discussing. It is not a bad thing to do so only that you may end up wasting quite a lot of time and thus losing the touch of the meeting given that not everyone will be at par or interested in knowing the data. It, therefore, means that you should instead ensure that you are initiating discussions to do with the data on how to work and improve on them.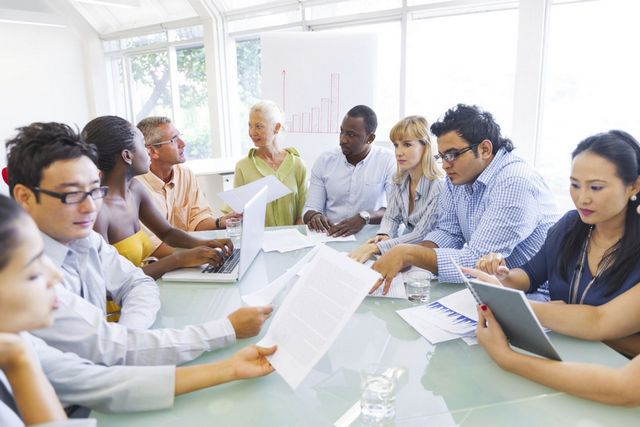 5) Maintain focus
Make sure that you stick to the agenda throughout the meeting. Well, other discussions that bring about humour may also be important in breaking the monotony of the meeting but should not be done since they do not offer a significant addition to the intended discussion. What this means is that it would be ideal if non-issues are not given too much time because you will end up not discussing the real issues effectively especially when it matters most. So stick to the script and let members discuss issues according to the agenda.
6) Be a vulnerable leader
When you are heading a meeting with your team, never place yourself in a position of knowing it all such that you dictate all rules and discussions in the meeting. Allow everyone to participate, ask you questions, challenge you and take criticism positively. You can achieve this by letting everyone on the meeting to know that it is open for all to give their insights and ideas that would help in steering achieving of organizational goals.
People are always afraid of speaking in meetings especially those headed by their seniors but the moment you show your vulnerability you will be able to make them comfortable and speak up.
7) Get everyone involved
We all know that meetings are boring, especially those where one person is tasked with talking and discussing almost all affairs. Productive meetings are those that have members speaking by contributing to the issues being discussed. In this case, it means that you need to find a way of building a positive and organic environment for everyone to take part in the discussion.
Ultimately, you will realize that the meeting becomes efficient and most of the things disused will indeed bear fruits. The most important thing is to ensure that the people you are inviting to the meeting are those that can help to make the job done.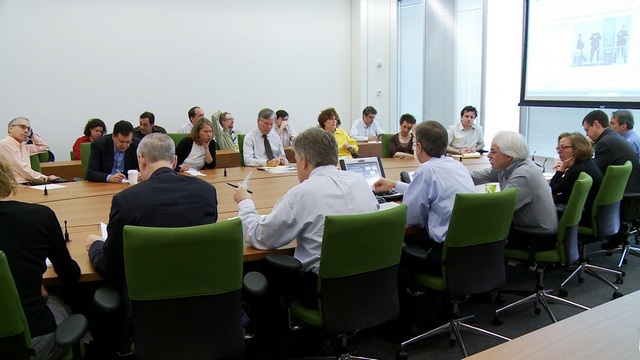 8) Maintain punctuality
In most cases, a team meeting usually involves serious issues and time is also of the essence when holding the meetings. It is recommendable to start meetings at the stipulated time and make sure it ends before or by the actual time.
The reason behind this is that such meetings usually tend to be somewhat boring and the more time you take, the more the group members in attendance start seeking destructions from different aspects. This is because there is the tendency of losing concentration when time elapses but the meetings seems not to end. It reduces the effectiveness of the meeting which is not ideal because the entire meeting can end up losing its meaning towards the very last minutes.
Here is a video by Marketing91 on Team Meetings.
Liked this post? Check out the complete series on Team Management