We all comprise different sorts of habits- some are considered good habits, some are healthy while many others are also there considered as bad or even hazardous and self-troubling habits.
Lifelong, we try to set different goals in a way to create new good habits and break our bad habits. The process is tricky, so either you try to learn new good habits or try to break your nasty habits, it might demand lots of time and effort.
First thing first, you need to be aware of some of the good habits that are integral for a healthy and prosperous life, as only then you will be able to tweak your lifestyle to incorporate good habits.
Here, you need to understand that habit formation is a process in which your behavior via regular repetition turns out to become habitual or automatic. In habit making, most of the time stimuli and responses of classic conditioning (unconditioned stimulus (UCS), the conditioned stimulus (CS), unconditioned response (UCR), conditioned response (CR)) play a crucial role.
We will discuss these classical conditioning factors of habit formation in another post, as in this post, we just want to share some of the good habits that are basic for a successful life. So, let us start unfolding some good habits-
Introduction

We all have some tasks or activities which we have been doing for the longest time. These activities are called habits. Going by the dictionary definition, habits are the tasks we do as a part of our daily routines.
They get imbibed in our personalities and sometimes become our identity. These behavioral patterns are mostly observed regularly, or some habits have triggers.
The daily habits are simply an integral part of your day, whereas the triggered practices come as a response to a specific change in your surroundings. Some habits are good while some are bad.
As you can rightly guess, good habits form a routine of discipline and positivity.
Everyone should have some essential good habits which are required in every walk of life.
Types of Habits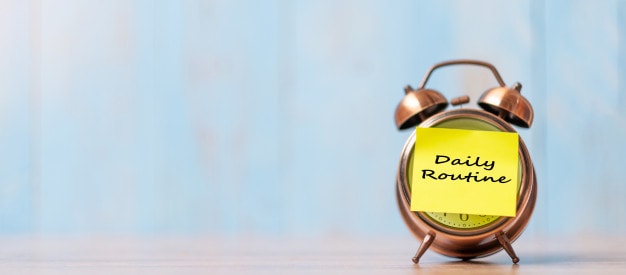 There are uncountable habits in the world which are classified based on various criteria. Given below is one of the primary classifications of practices. It has been done based on their nature.
1. Daily Habits
These habits are those with which you have grown up. They are taught to you by your parents, guardians, and school teachers. Daily habits are an integral part of your every day.
You cannot begin and end your day without practicing these habits. Some of the daily habits are brushing your teeth, taking a bath, and having tea or coffee in the morning.
2. Habits for Success
Apart from the daily habits, we realize that there are some habits which, if we teach, can prove to be very beneficial for you. Success does not come easy. It is a fruit of hard work, dedication, and pure penance.
This success needs some essential habits like being punctual, being dedicated, and sincere. You can develop these habits by observing successful people you admire or by looking up to your role models.
The development of these habits requires mental courage and sincerity.
3. Bad habits
The way every coin has two sides; even habits have two types, viz. good habits and bad habits. The bad habits are those who harm the very being of the person. Following these habits, you will obtain no good.
They will be dangerous to health or disadvantageous to the image of the person. Some of the examples of bad habits are smoking, alcoholism, and abusive nature.
There should be strict steps taken to get rid of these habits.    
Imbibing Good Habits
Once we realize that we need to develop a particular habit, we have to have an action plan in place and follow it strictly. Imbibing any habit is not a cakewalk.
It requires strength of mind and sincere efforts. Even changing the smallest and subtlest of habits and replacing them with a good habit is not that easy. Many researchers and experts believe that one can imbibe a habit in 21 days.
If you keep on doing the same thing for 21 consecutive days, it becomes a part of your life. However, there are exceptions too.
Some people who are extremely sincere and dedicated can develop a habit in a minimal period, whereas some people take months to build a practice.
Planning the change to imbibe Good Habits
Changes aren't easy. The good habits take a lot to be imbibed permanently.
There are factors like the emotional quotient of the person, the passion of the person, and his/her nature, which influences this aspect. This process can be made more accessible if one has a proper plan.
We all know the importance of planning meticulously. In the same manner, even good habits can be expected. This change in the behavioral pattern can be broken down in various stages, as given below.
1. Understanding the need of the habit
You think of developing a new practice only when you find the need for it, and you get to know about its advantages. Once you understand the need for this habit, you can get a good start.
2. Visualize the goal
The goal that you want to achieve is the reason why you will be developing a habit. If you have a clear picture of the target, that will become your driving force. It is rightly said, 'when you know the destination, the journey becomes easier.'
3. Emotional investment
You develop a habit for your good. Also, if it is going to impact your dear ones positively, that will be an added benefit. So, it is great if you invest emotionally in this process. That will boost you.
4. Do not lose hope
We all encounter moments when we feel like quitting the process of developing a new habit. But, the stronger ones are those who get out of these moments without really giving up.
Concept of Quotas and Goals in developing Good Habits
Everyone requires motivation while developing good habits. This motivation can be derived from the goal that you are working towards. Here, the concept of quotas and goals pops in.
1. Micro Quotas
These quotas are the small-term goals that one can achieve by a daily practice of good habits.
The plans for imbibing good habits include a considerable role in the micro quotas. These quotas can also be defined as the minimum amount of work that one has to do to turn the dream of achieving a larger goal into reality.
2. Macro Goals
These goals are more significant than quotas. Accomplishing the micro quotas paves the way to achieve the macro goals. They form a bigger picture of what good you can get by imbibing good habits.
The process of getting to the macro goals goes via planning and executing the changes you do to your lifestyle to accommodate the right habits.
15 Good Habits Integral to Successful Life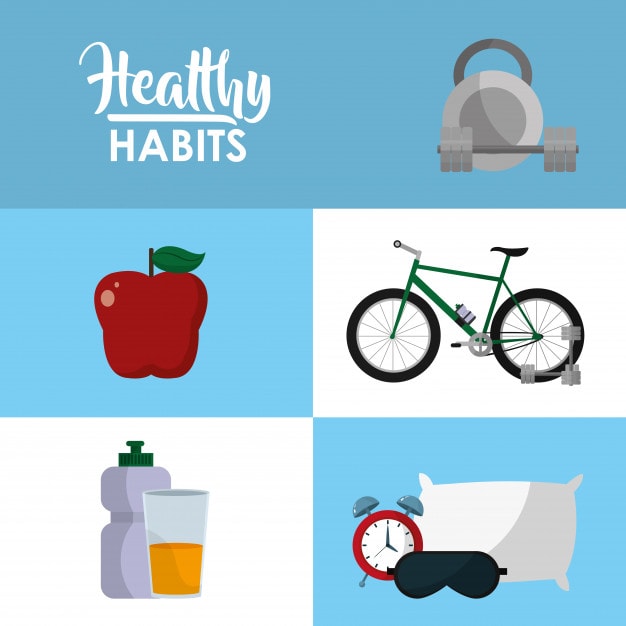 Here is a list of some essential good habits that will make your life better as well as help you to be happy and successful in life.
1. Have healthy meals
Health is wealth, and hence, the one who values health will always stay wealthy. That is why it is important to have tasty meals thrice a day. Breakfast, lunch, and dinner should be proper and healthy.
They should be rich in nutrients and should provide your body with the necessary fuel for its activities.
2. Perform some physical activity daily
It has been concluded from many studies and surveys that physical activities help you stay healthy and free from stress. They boost the circulation of blood in the body and secretion of various hormones.
Hence, daily exercise is an essential good habit.
3. Be punctual
Time values only those who value time. Time management is an essential quality that makes one stand taller and better. Time can be managed effectively by adopting different strategies like setting priorities and following timetables.
If you are punctual and reach on time, the respect and regards you receive increase manifold.
4. Be grateful and express gratitude
Gratitude is one of the most positive qualities a person can possess. Life has expectations, and with expectations comes stress and strain.
This strain can be effectively reduced when you understand the importance of life and begin valuing it.
5. Meditate daily
Meditation is establishing your bond with yourself. It opens the doors to your souls. It gives peace and strength to face the challenges of the say.
Hence, five or ten minutes of the day can be invested in meditation. This is an excellent habit.
6. Smile and laugh
There are times when cribbing seems easier. But, if you decide to let things go and simply smile, you can achieve mental peace and satisfaction. Smiling and laughing are known to be therapeutic.
They have a good impact on the mind and body of the person.
7. Manage your finances wisely
It is said that money cannot buy us happiness. But it is a crucial factor in our lives. It facilitates good health, education, effective treatments in times of sickness, and overall comfortable experience.
That is why you should develop a good habit of spending every penny wisely.
8. Nurture the environment
Environment is an integral part of lives. Nature is indeed our mother, and it is our responsibility to protect it.
This is the reason behind nurturing the environment around us. This can be done by adopting simple practices like not littering around and not exploiting natural resources.
9. Develop a reading habit
Many people would like to differ here since these days, there are many other sources of information and knowledge as well. However, reading takes you to a world of imagination and fantasy.
Even real stories transport you to a different world and help you develop your senses and understanding of the surroundings.   
 10. Learning Life Long
Learning is a constant process, and you have to have the habits of learning new things if you want to lead a successful life.
If you dive into concepts of learning, you will see that- 'Learn, Unlearn, & Relearn' is a theory that is very crucial for a growth-driven lifestyle.
11. Never Sweat the Small Stuff
If small things like a traffic jam, delays in food delivery at the restaurant, not so significant counter thoughts, etc. annoy you, then it is not a good thing.
Not sweating for small kinds of stuff in life is one of the good habits that will let you enjoy your life more peacefully and blissfully.
12. Have a Positive Self Image
The person with whom you live 24/7 is you only, and you must have a positive image of yourself. You should love your individuality.
You should aware of all your excellent attributes, plus along with dreaming big, you should also know the things you have achieved in your life. You should be proud of yourself and love your uniqueness.
13. Always do Effective Time Management
If you are good at managing your time, most of your life-goals will, for sure, get accomplished if you are moving in the right direction.
Everyone on the earth has the same amount of time, so how we manage our time decides the amount of success gets in a lifetime.
14. Incline Towards your Spiritual Quotient
When it comes to spirituality, it is never related to religion. It talks about your spirit, or your soul, and the way you are aware of that.
The constant quest of knowing 'who am I' will empower you to explore your new dimensions and lead you towards the path of success and enlightenment.
15. Opt for excellence
Tending doing things that you do with full spirit, enthusiasm, and effort is one of the good habits that will develop a behavioral pattern of striving for excellence.
It will empower you to get the best possible results from the things that you do.
Final Thoughts!
We all have known the proverb' manners maketh man'.
The habits you incorporate define you as a person and help you establish an identity for yourself. In addition to this, they have many advantageous effects on your physique and the psyche.
So, in the process of imbibing good habits, there is no stopping just for your good.
What are your good habits?
Do you want to add some other good habits in this post? Feel free to share it with us in the comment section below
Liked this post? Check out the complete series on Personal Development