A Smart Speaker is a combination of a wireless speaker and voice command device. The top smart speaker brands are the most sought after devices in the market. It integrates with a virtual assistant to deliver hands-free activation and interactive actions. Smart Speakers dominate the smart home market and is owned by many people.
Smart Speakers being popular virtual assistants are gradually taking the home by storm and considering the smart speakers to be the upcoming home automation.
It targets not only to control smart home devices like bulbs, smart locks but also to run the entire home operations from your fridge to your living room lights. These devices are extremely handy.
Being a very upcoming device in our day-to-day life, let us examine the top Smart Speaker brands available.
1) Amazon Echo speakers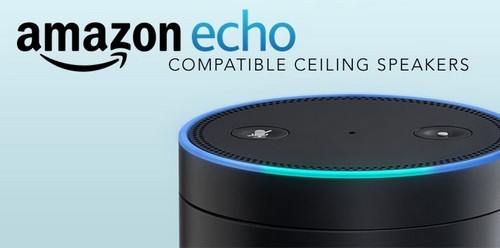 Amazon Echo Speaker is the most popular amongst the top smart speaker brands. It is developed by Amazon. The device was released during the year 2014. Amazon Echo Speaker connects Alexa, voice-controlled intelligent personal assistant. It replies to the names like Echo, Alexa, or Computer.
The main features of this device are music playback, voice interaction, setting alarms, making to-do-lists, playing audiobooks, and streaming podcasts. Amazon Echo is basically a family of voice-activated devices that permits people to query and receive answers on many topics like news, weather, sports, and many more.
Amazon Echo speaker can also connect with a few home automation devices. They will also be able to conduct tasks like ordering Amazon products. During the year 2016, two models of Echo were released – Echo Dot and Amazon Tap.
The Echo Dot is a small type of the original Amazon Echo. It provides hands-free voice activation but a low-quality speaker. The Amazon Tap comes with a high-quality speaker, portability feature. But the Amazon Tap responds to voice commands when a special button is pressed.
Due to its various available features, Amazon Echo Speakers is considered a top Smart Speaker brand.
2) Google Home speakers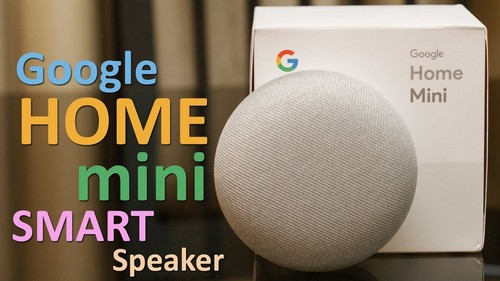 Another leading choice amongst the top smart speaker brands is Google Home Speakers. It was developed by Google during the year 2016. The first release of this speaker was in November 2016, and its subsequent releases were held during the year 2017 and 2018.
Google Home Speaker allows users to speak voice commands to be able to interact with services through Google's personal assistant.
Many services like in-house and third-party integrate among themselves that allows users to listen to music, videos, photos, control playback, and news updated by voice.
Google Home devices have integrated support for various home automation. It allows users to control various smart applications using their voice. The next version of Google Home device supports multi-user support that allows the device to differentiate up to six people by voice.
The earlier Google Home model is a cylindrical speaker that is about 5.62 inches high and about 3.79 inches in diameter. The variants in this model are Home, Home Mini, Home Max, and Home Hub.
Due to their technical expertise and innovative ideas in a smart speaker, Google Home speakers are indeed a top smart speaker brand.
3) Apple HomePod speakers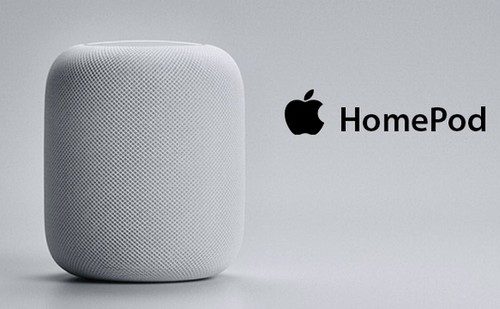 Yet another amongst the top smart speaker brands, Apple HomePod speaker is developed by Apple and released during the year 2018. After the launch of iPod Hi-Fi, this is the second speaker.
Apple HomePod is an innovative speaker that adjusts to its location and delivers high-fidelity audio anywhere it is playing. The device also creates an entirely new way for the user to discover and interact with music at home.
It also helps users with everyday tasks and controls your home with just the user's voice making it a smart home. Apple HomePod speaker creates a rich and distinct sound that confronts its size.
To deliver precision sound that fills the room, Apple HomePod speakers combines advanced software and custom Apple-engineered audio technology. The device is about seven inches tall and hence, can fit anywhere.
Having many features that relate to sound quality, Apple HomePod speakers are indeed a top smart speaker brand.
4) Sonos speakers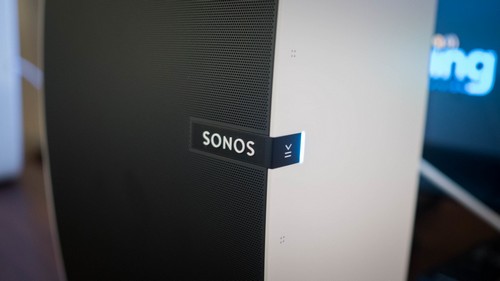 Sonos speaker also is gaining popularity and recognition amongst the top smart speaker brands. It is a high-quality speaker that can easily stream sound across a home. These speakers provide a smart speaker that works with digital assistants.
The main key for Sonos speaker's popularity is that it is music-service-agnostic, that means it supports everything like Pandora, Spotify, Tidal, and Apple Music.
These speakers create a whole-home audio experience that adds the ability to play many tracks in many parts of the home, sync, and control from the user's phone.
Songs produce many mixes and match products to build a better home sound system. The wireless speakers bring each and every room together with incredible sound for TV, music, and more. Sonos speaker has found its way to be successful by providing customer's choice, a sleek design, and high-end audio speaker that fits in a small place.
5) JBL speakers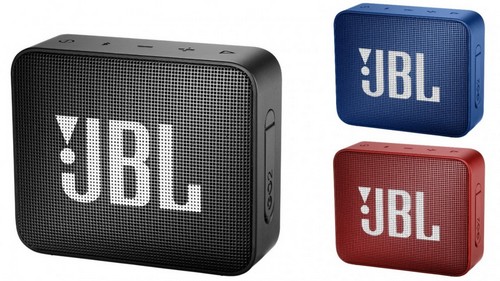 JBL is a popular American company that produces loudspeakers. The company was established during the year 1946 and is headquartered in California, United States.
The company has two main divisions for its business operations – JBL Consumer and JBL Professional. JBL Consumer produces audio equipment for the customer's home market, and JBL Professional produces studio equipment, portable sound, installed sound, tour sound, and cinema markets.
The JBL speakers have long-lasting battery life and also come with Bluetooth technology. JBL speakers support the users the best way to enjoy music away from home.
The main features of these speakers are a built-in microphone, LED light show, passive radiator, rechargeable mobile device, splash-proof, a chargeable battery, and Bluetooth connectivity.
Due to its great design in speaker and its features, JBL speakers are considered a top smart speaker brand.
 6) Marshall Stanmore speakers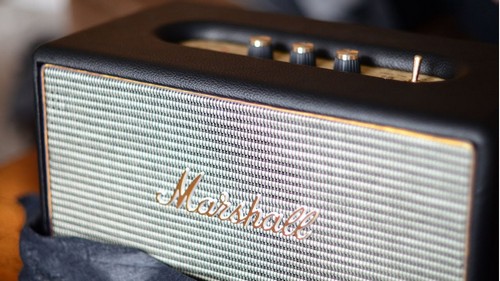 Also claiming its place amongst the top smart speaker brands, Marshall Stanmore speaker is a compact active stereo speaker that has wireless Bluetooth connectivity along with analogue interaction knobs.
Though these speakers are small in size, it produces a clean, precise, and huge sound. Marshall Stanmore speakers are built with advanced components that deliver an exact response all through the frequency range. The speakers carry a classic design and are a throwback of the olden day's rock and roll.
The analogue interaction knobs provide the user with the option of custom control for the music. The user can hook the device wirelessly through any latest version of Bluetooth that features aptX technology.
The user can connect the device using the RCA input that connects to the record player or just connect the coil cord. As Marshall Stanmore speakers are popular for its sound quality and device features, it is considered a top smart speaker brand.
Conclusion
Smart Speakers are popular virtual assistants that take home by storm and considering the smart speakers to be the upcoming home automation. Now it is a great choice to buy any of the above-mentioned speakers. All these speakers should last for many years.
Liked this post? Check out these detailed articles on
Topic of Lists
Alternatively, check out the Marketing91 Academy, which provides you access to 10+ marketing courses and 100s of Case studies.