The global healthcare industry is continuing to grow and evolve. There is a high demand for quality pharmaceutical products. In this article, we list the top Pharmaceutical Companies of 2023 which have emerged as industry leaders. These industries are constantly setting new standards in innovation, research, and patient care.
These Pharmaceutical brands have a lot of contributions to the world of pharmacy. This includes the advancement of medicine and its impact on global healthcare. Pharmaceuticals such as the ones listed here are responsible for breakthrough therapies and life-saving medications thereby making a profound impact in the lives of millions of people worldwide.
Let us now look at the Top pharmaceutical Brands of 2023.
Top Pharmaceutical Companies in the world in 2023 are
1. Pfizer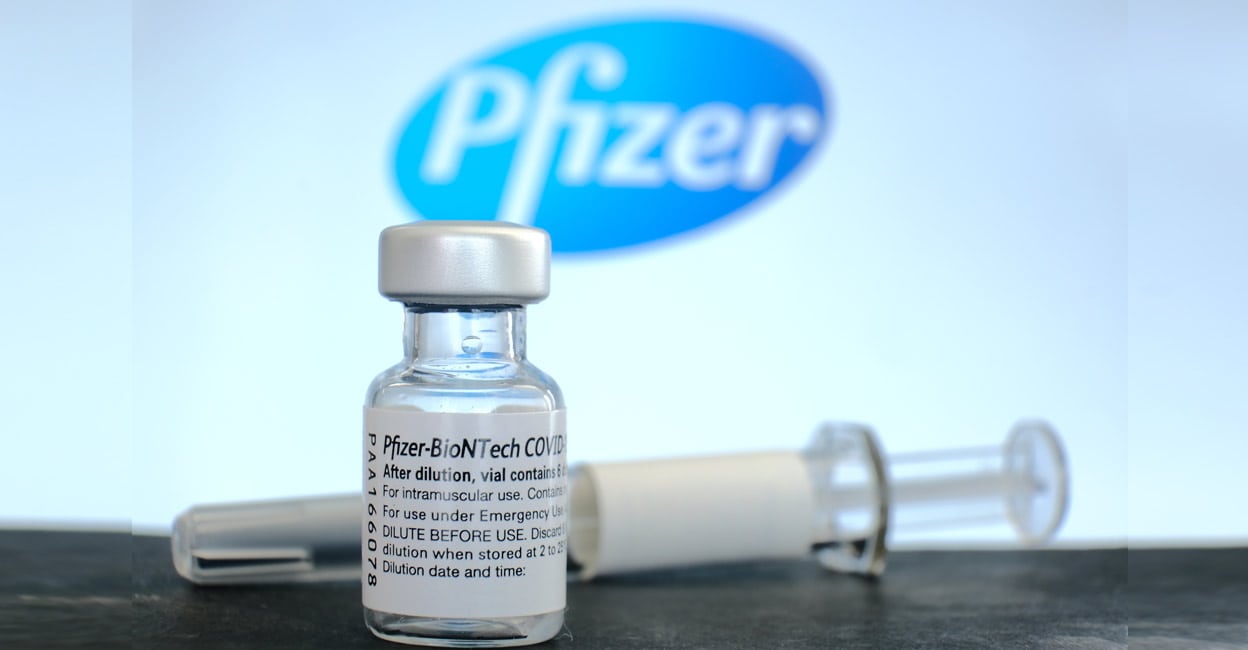 Origin Country: United States
Co-Founders: Charles Pfizer and Charles Erhart
Founded: 1849
Headquarters: New York City, New York
Employees: 88,700
Annual Revenue:  $18.282B (quarter ending March 31, 2023)
Market Cap: $203.57B (August 1st, 2023)
As of 2023, Pfizer is a the top Pharmaceutical company in the world with a market capitalization of $203.57B. It is a leading research-based biopharmaceutical company that applies science and technology to deliver breakthroughs around the world in a responsible way. Pfizer's global portfolio includes medicines and vaccines as well as many of the world's best-known consumer healthcare products.
The American company Pfizer is associated with the pharma and biotechnology industry and develops both vaccines and medicines for oncology, immunology, neurology and cardiology along with blockbuster drugs. The company is placed at 64th and 49th position respectively in the Fortune 500 and Forbes Global 2000 list. Pfizer's products are the result of 1,500 scientists overseeing more than 500,000 lab tests and over 36 new drugs, medicines, and therapies
Pfizer was one of the first few pharmaceutical companies who increased its investment in the research and development department, reported successful experimental trials and announced its intention of producing COVID 19 vaccines for the masses.
The Pfizer-BioNTech COVID vaccine was the first to get the nod for emergency use and was later cleared for regular use. It was for the first time used in the United Kingdom and later by several other countries
2. Johnson & Johnson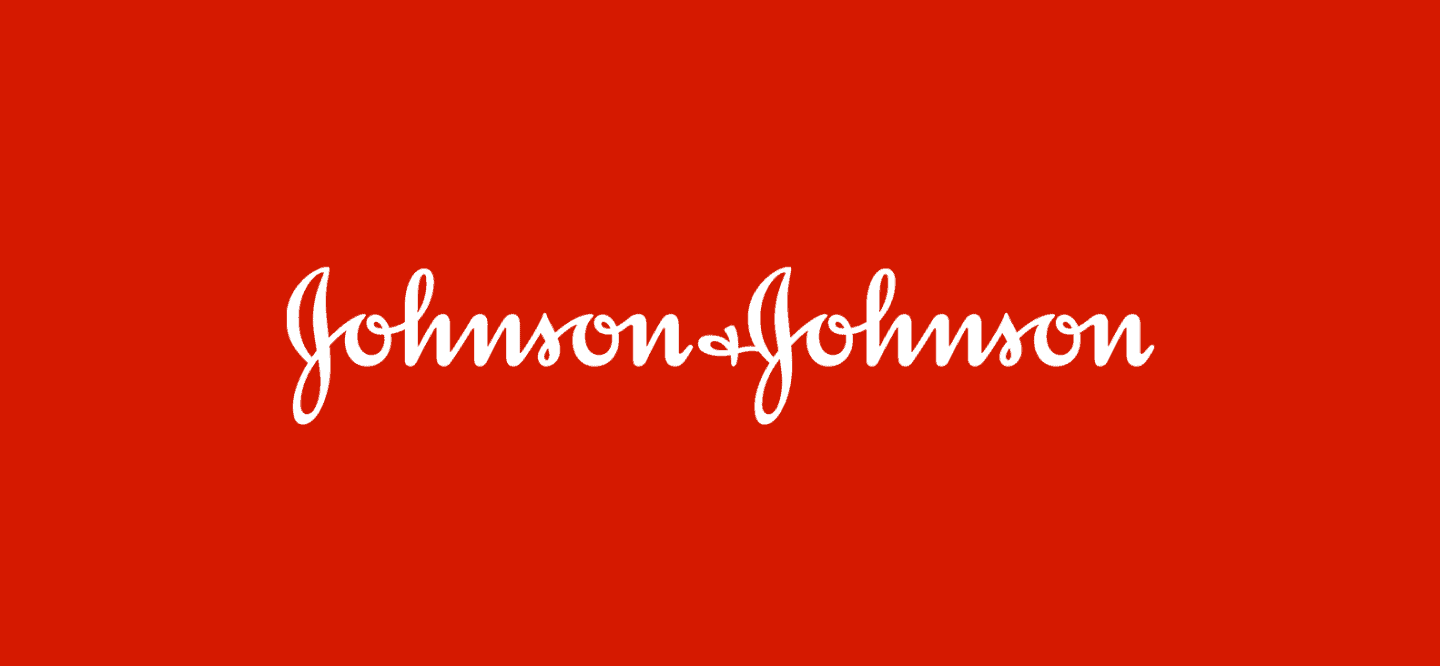 Origin Country: United States of America
Co-Founders: Robert Wood Johnson, Edward Mead Johnson and James Wood Johnson
Founded: 1886
Headquarters: New Jersey, U.S.
Employees: 134,500
Annual Revenue: $25.530B (quarter ending June 30, 2023 )
Market Cap: $435.37B (August 1st, 2023)
Johnson & Johnson is associated with consumer healthcare, medical devices and the pharmaceutical industry and has been at the forefront in fighting against the COVID 19 pandemic. The corporation includes some 250 subsidiary companies with operations in 60 countries and products sold in over 175 countries.
Johnson & Johnson has announced successful experimental trials and the arrival of new drugs and vaccines as an apt treatment against the pandemic. The single-shot vaccine drive brought revenues of 100 million USD for the first quarter of the year 2021.
Johnson & Johnson is one of the most valuable companies in the worldwide market and has a prime credit rating of AAA. The pharmaceutical arm of the company is Janssen Pharmaceutica.
In the second quarter of 2023, Johnson & Johnson beat earnings expectations and raised its full-year guidance as medtech sales surged. Shares of J&J closed 6% higher on July 20, 2023, and the company's market value was roughly $437 billion.
3. Roche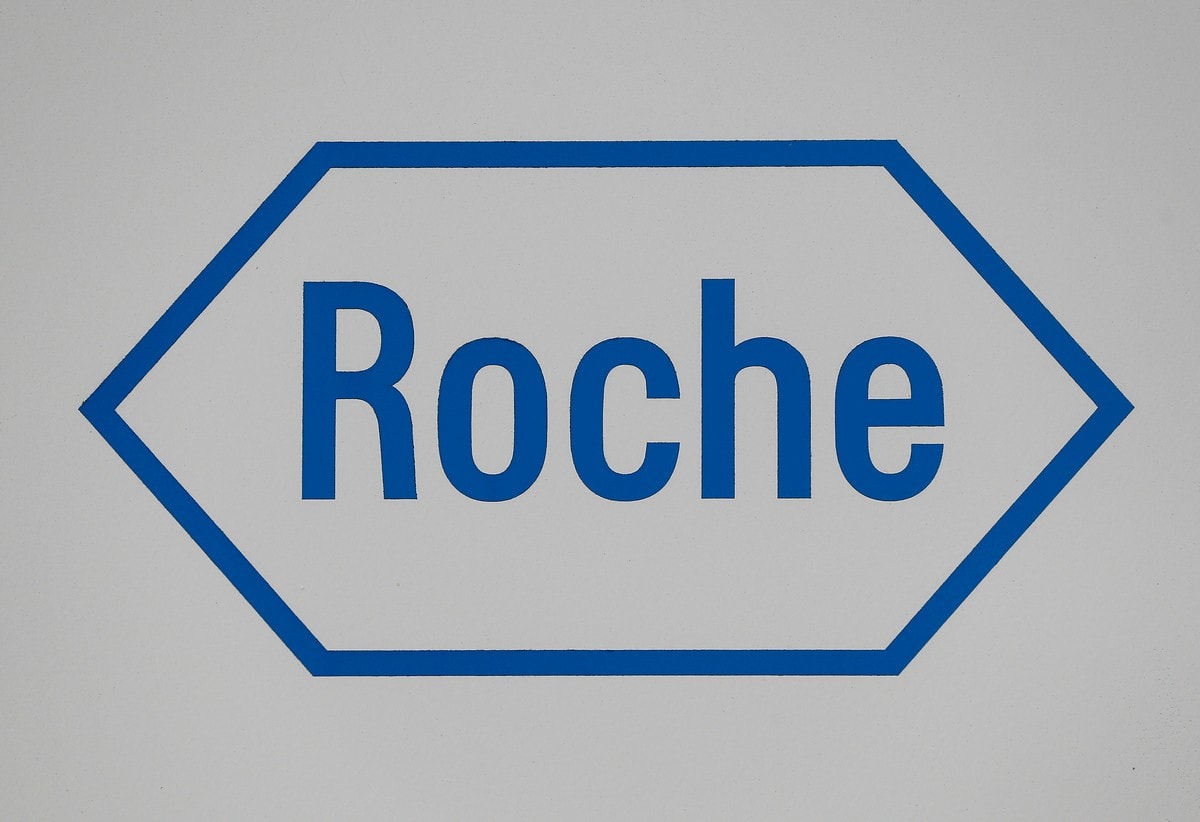 Origin Country: Switzerland
Co-Founders: Fritz Hoffmann-La Roche and Emanuel Hoffmann
Founded: 1896
Headquarters: Basel, Switzerland
Employees: 100,000+
Annual Revenue: $69.2 billion (2022)
Market Cap: €290 billion
Roche Holding AG, commonly known as Roche, is the holding company for F. Hoffmann-La Roche AG. It is listed on the SIX Swiss Exchange and has its headquarters in Basel, Switzerland. It is one of the largest pharmaceutical company in the world by revenue and a leading provider of cancer treatments globally.
Roche operates under two divisions: Pharmaceuticals and Diagnostics. The Pharmaceuticals division focuses on developing and manufacturing innovative medicines, while the Diagnostics division specializes in providing diagnostic solutions for healthcare professionals
Sales of a new drug in the oncology and other segments along with medicines for cancer treatment and acquisition of Spark Therapeutics have helped the pharma company to stay at the top in the industry
Roche is the biggest drug Research and Development Pharma Company in the world and has announced its participation in the fight against the pandemic by launching 15 diagnostic solutions like Elecsys SARS-CoV-2 Antigen Test and Elecsys Anti-SARS-CoV-2 S antibody Test
4. Merck & Co.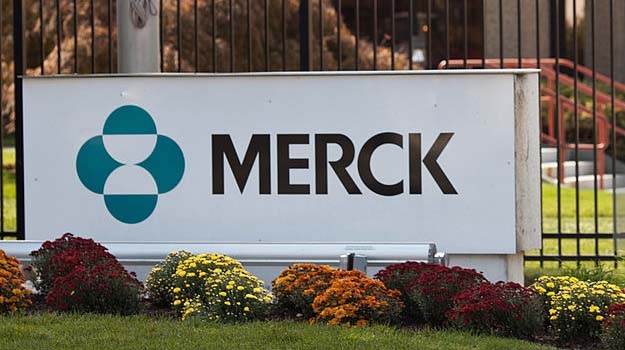 Origin Country: United States
Co-Founders: George Merck
Founded: 1891
Headquarters: Kenilworth, New Jersey, United States
Employees: 78,000+
Annual Revenue: $14.5 billion (first quarter of 2023).
Market Cap: $270.62 billion (August 1st, 2023)
Merck & Co. is a global pharmaceutical company named after the Merck family. Merck is ranked 71st on the 2022 Fortune 500 and 87th on the 2022 Forbes Global 2000. Merck & Co. operates in more than 140 countries worldwide
Merck & Co. produces animal healthcare products, biologic therapies, new drugs, human health vaccines, oncology, medicinal drugs along with the Merck Manual of Therapy and Diagnosis for nurses, doctors, veterinarians and technicians.
It is one of the largest pharmaceutical companies in the world, consistently ranking in the global top five by revenue.
Merck agreed with the USA government in June 2021 to produce COVID-19 experimental treatment.
5. Novartis.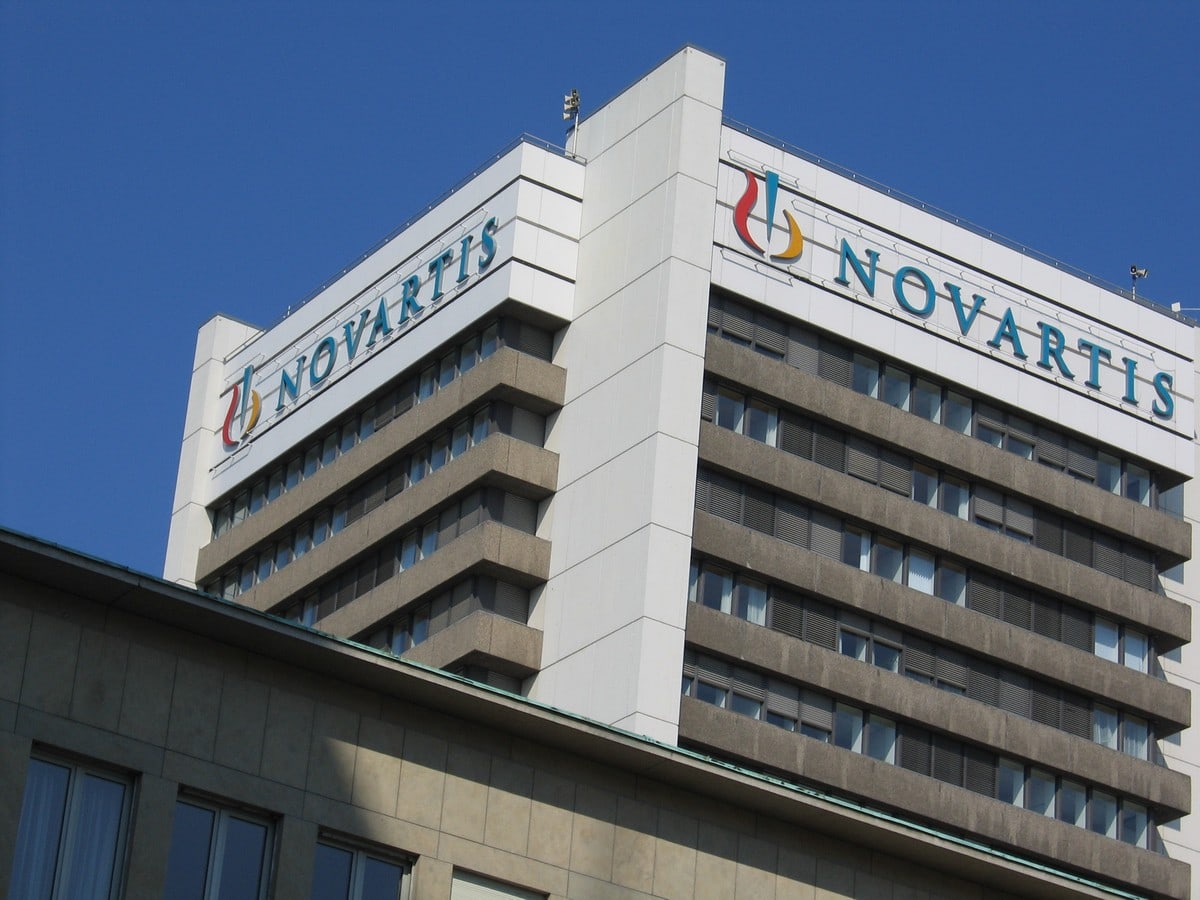 Origin Country: Switzerland
Co-Founders: Carl Franz Alexander Neumann and Alfred Kern
Founded: 1907
Headquarters: Basel, Switzerland
Employees: 117,000+
Annual Revenue: $53.073 billion ( twelve months ending June 30, 2023)
Market Cap: $222.35B (August 01, 2023)
The Pharmaceutical Company Novartis is a member of PhRMA, IFPMA and EFPIA and is considered one of the top guns in the pharma market. Novartis is a global healthcare company based in Switzerland that provides solutions to address the evolving needs of patients worldwide. It is one of the largest pharmaceutical companies in the world and was the fourth largest by revenue in 2022.
It reported growth in revenues in every quarter of the year driven by innovative medicines and generic drugs in its established markets like New Zealand, Japan and Western Europe. Novartis has reported a 7% rise in net sales in Q2 of 2023 compared to the same quarter in 2022, indicating continued growth. The company expects sales to rise by a high-single-digit percentage in 2023.
Novartis bought 6% shares in the research company DARPin as part of a joint venture for developing therapeutic drugs for fighting COVID-19 disease.
BioNTech has leased a production facility from the pharma giant Novartis to meet its demand for coronavirus vaccine
6. AbbVie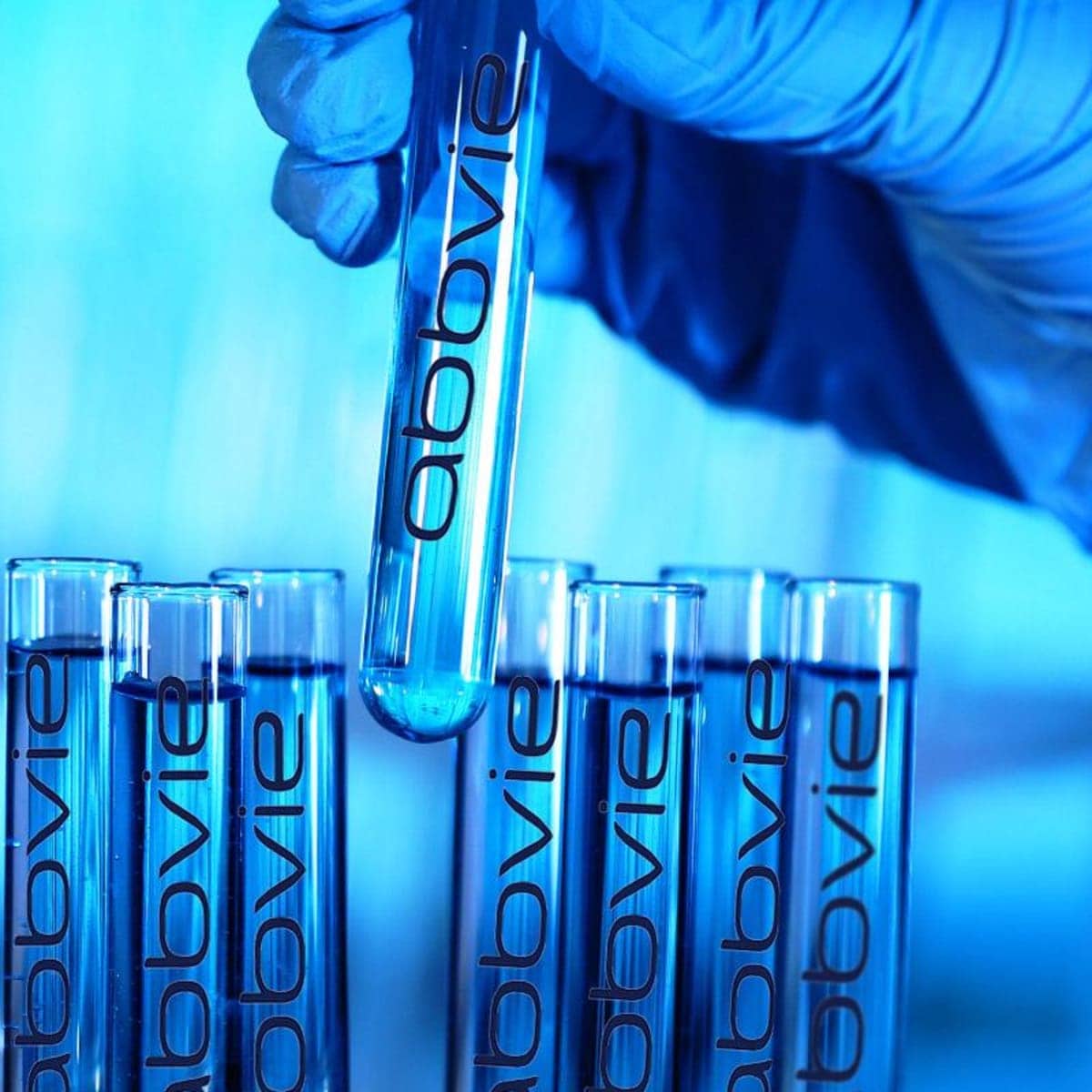 Origin Country: United States
Founder: Howard A. Hull, Richard T. Furman, and Bruce D. Booth
Founded: 1989
Headquarters: North Chicago, Illinois, United States
Employees: 48,000+
Annual Revenue: $56.023B (twelve months ending June 30, 2023)
Market Cap: $263.9B (August 01, 2023)
AbbVie, a spin-off of the pharmaceutical giant Abbot  Laboratories, is associated with the biopharmaceutical industry. It operates as a research-based manufacturer of pharmaceutical drugs and is focused on finding treatment for dangerous diseases. It is ranked 6th on the list of largest biomedical companies by revenue.
AbbVie is recognized on a number of "Best of" lists related to diversity, leadership, and engagement, as well as for corporate responsibility practices. AbbVie also has over 250 active external innovation partners to conduct groundbreaking science to discover and develop transformational medicines.
AbbVie has announced several acquisitions over the years like Stemcentrix, Allergan (an eyecare and neuroscience-related company) and Pharmacyclics (an oncology firm).
AbbVie has entered into collaboration with the Biomedical Advanced Research and Development Authority and the National Institutes of Health to develop COVID 19 treatment therapies.
7. Amgen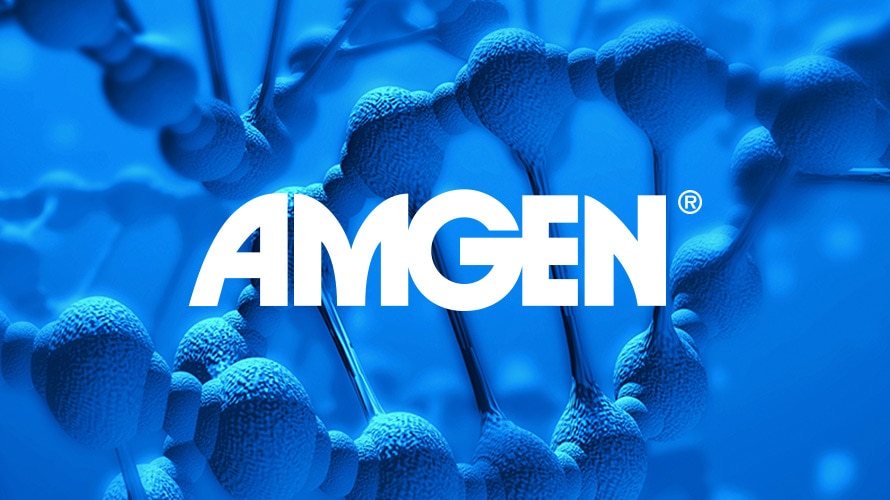 Origin Country: United States
Founder: George Rathmann
Founded: 1980
Headquarters: Thousand Oaks, California, United States
Employees: 29,000+
Annual Revenue: $6.105 billion (first quarter of 2023)
Market Cap: $125.11B (August 01, 2023)
Amgen is an American publicly traded biopharmaceutical company that has found a place in the list of top pharmaceutical companies in the world in 2021. It is one of the largest independent biotechnology-related companies in the world. Amgen is committed to discovering, developing, and manufacturing biologic medicines to treat serious illnesses. Their medicines typically address diseases with a limited number of treatment options.
Amgen has put its focus on biochemistry and molecular biology so that it can offer healthcare business that is based on recombinant DNA technology.
In terms of financial information, Amgen Inc. is listed on the NASDAQ stock exchange under the ticker symbol AMGN. As of the most recent data, the market capitalization of Amgen Inc. is $133.287 billion, with 534.22 million shares outstanding.
Key products of the pharma brand are Neulasta (preventing infections in a patient who will undergo cancer chemotherapy) and Enbrel (blocker used for the treatment of rheumatoid arthritis).
Some of the key therapeutic biologicals or approved drugs are related to anaemia, migraine headaches, arthritis and colon cancer
8. Abbot Laboratories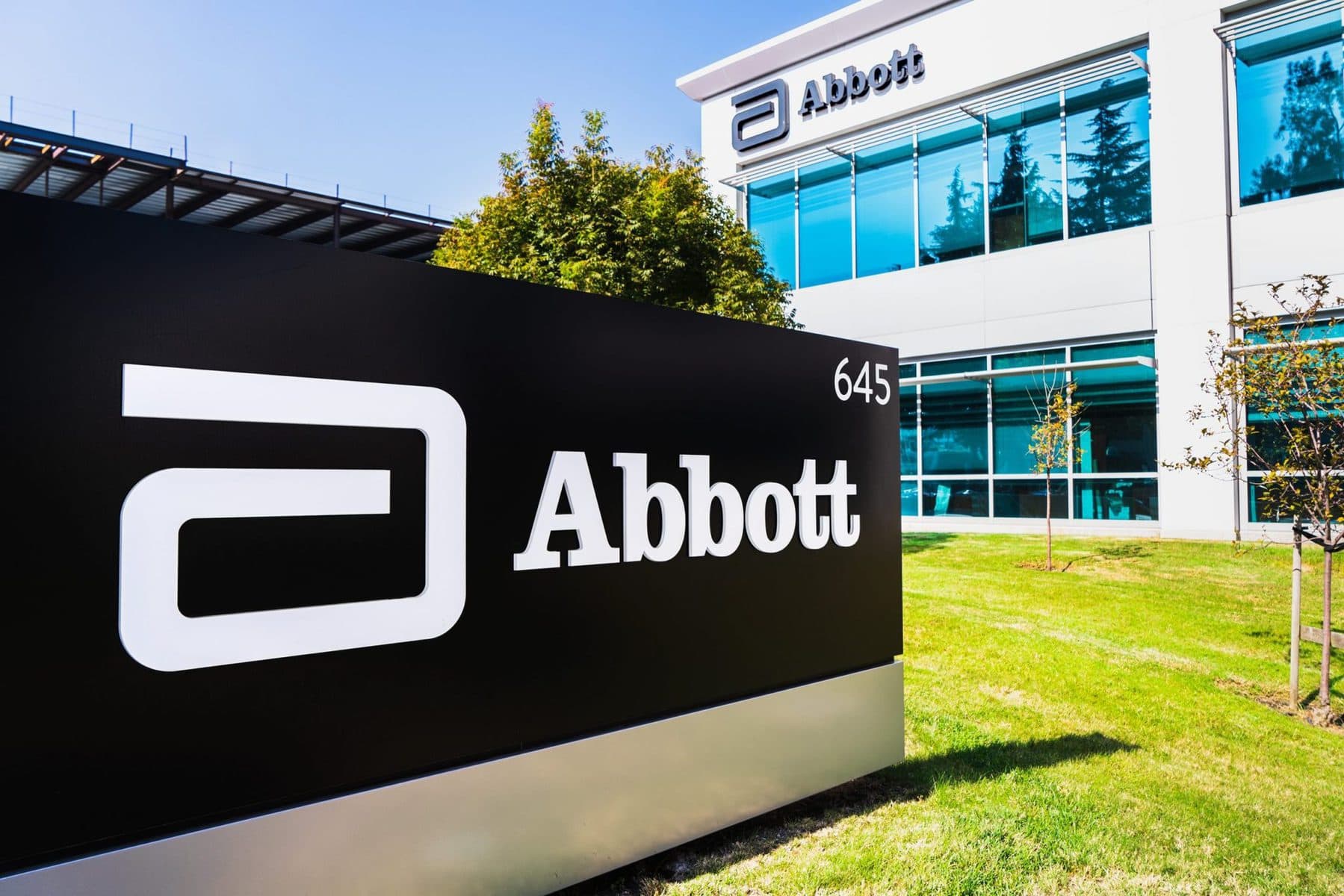 Origin Country: United States
Founder: Wallace Calvin Abbott
Founded: 1888
Headquarters: Abbott Park, Illinois, United States
Employees: 107,000+
Annual Revenue: $41.505B (March 31, 2023)
Market Cap: $193.6B (August 1, 2023)
Abbot laboratories occupy one of the top positions in the list of top pharma companies in the world in 2021. It is associated with pharmaceuticals, medical devices as well as the healthcare industry. Abbott Laboratories reported strong results in the first quarter of 2023, with growth in underlying base businesses, including Medical Devices, Established Pharmaceuticals, and Nutrition
The company started its journey by formulating known drugs and with time ventured into other spaces like selling nutritional products, branded generic medicines, diagnostics and medical devices.
In the year 2013, Abbot decided to split the research-related pharmaceutical business into a spin-off AbbVie.
Since the onset of COVID-19, Abbot has received EUA for lab-related COVID-19 antibody blood test as well as antigen test and later for use-at-home virtually guided rapid test that will give result in mere 20 minutes.
9. Eli Lilly and Co.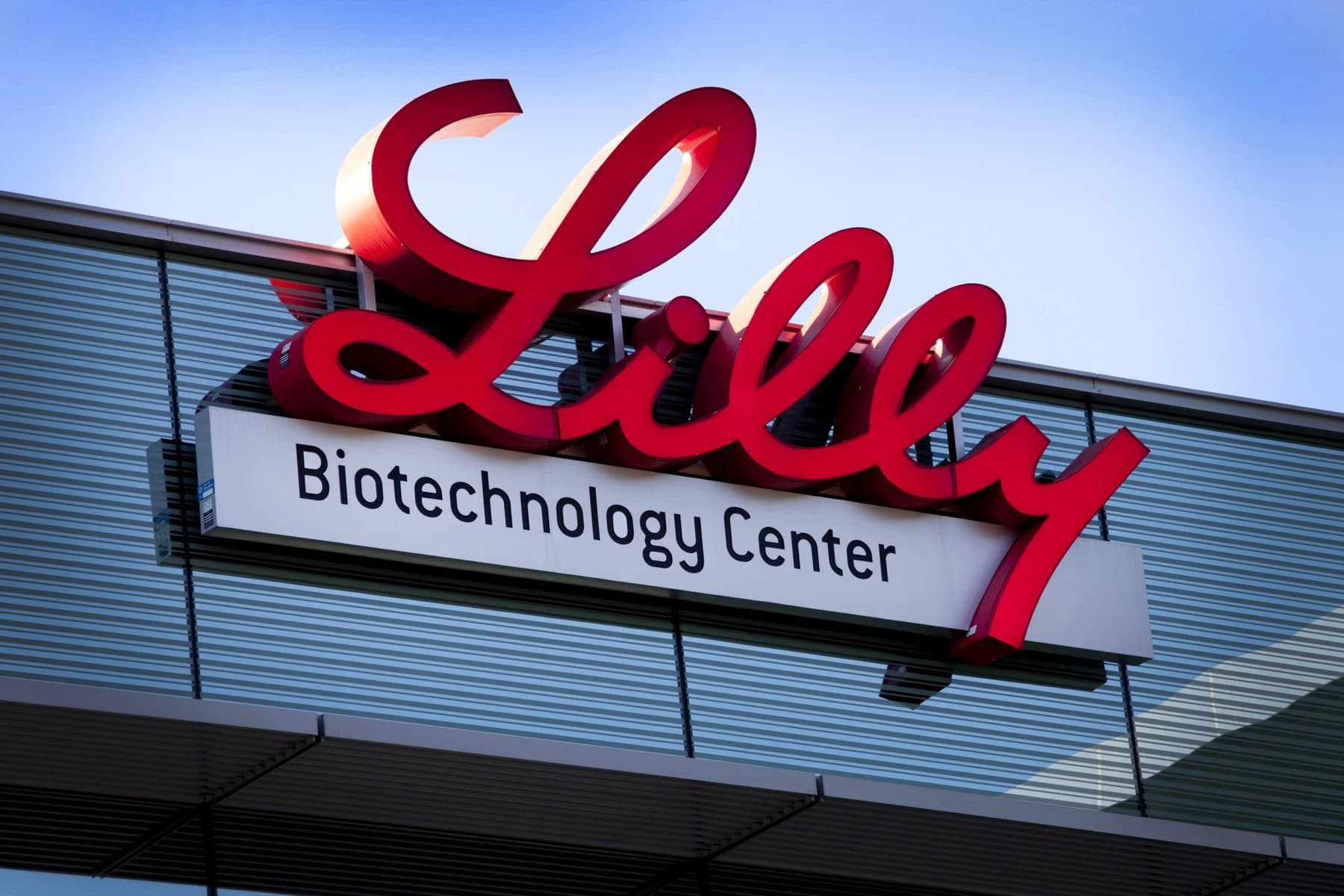 Origin Country: United States
Founders: Colonel Eli Lilly and Josiah Lilly
Founded: 1876
Headquarters: Indianapolis, Indiana, United States
Employees: 37,000+
Annual Revenue:$105.0 million ( Q1 2023)
Market Cap: $431.49B (August 1, 2023)
Eli Lilly and Co. is a pharmaceutical company with a product presence in 125 countries and offices in 18 countries. It has the distinction of being the first in the pharma business to introduce human insulin as well as biosimilar insular product. Eli Lilly and Company is the world's largest manufacturer and distributor of medications used in a broad range of psychiatric and mental health-related conditions, including clinical depression, generalized anxiety disorder, narcotic addiction, insomnia, bipolar disorder, schizophrenia, and others.
Eli Lilly and Co. was also the first company to be associated with the mass production of the polio vaccine developed by Jonas Salk.
The pharma company is a member of EFPIA and has found a place in the Forbes Global 2000 List.
10. Novo Nordisk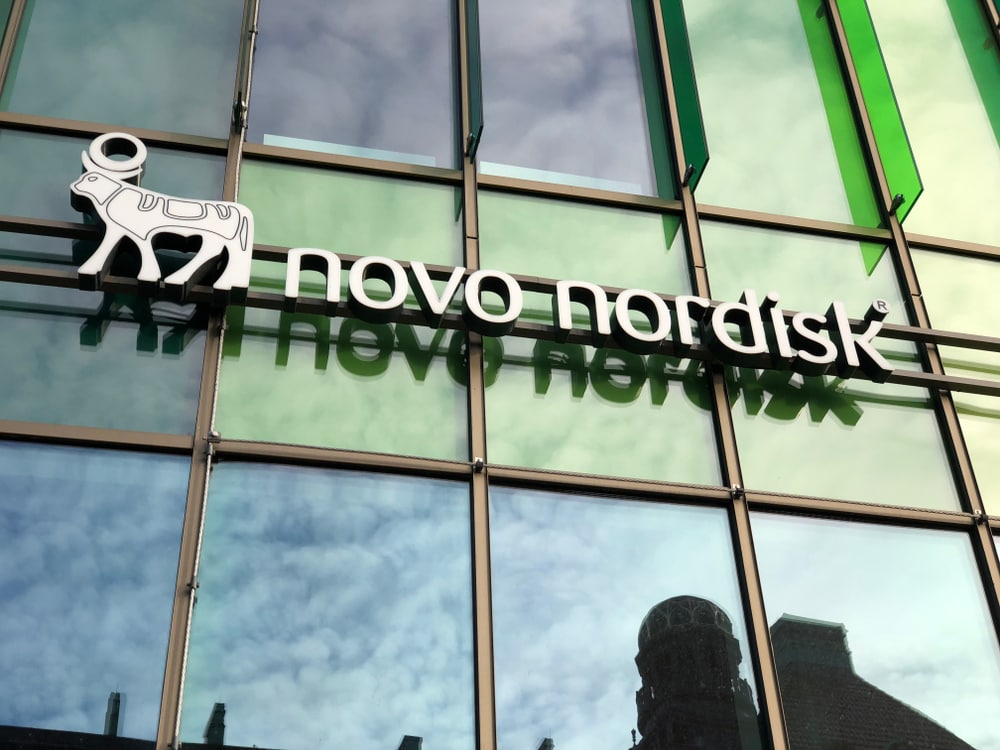 Origin Country: Denmark
Founders: Harald Nauckhoff and August Krogh
Founded: 1923
Headquarters: Bagsværd, Denmark
Employees: 47,000+
Annual Revenue: $26.409 billion (twelve months ending March 31, 2023 )
Market Cap: $361.47B ((August 1, 2023)
Novo Nordisk is a Danish company associated with the pharmaceutical and healthcare industry. It deals in the manufacturing and marketing of pharma products, services, medications and medical devices especially related to diabetes patients.
Novo Nordisk manufactures different drugs under various brands and is also associated with hormone replacement therapy and growth hormone therapy. The company makes several drugs under various brand names, including Levemir, Tresiba, NovoLog, Novolin R, NovoSeven, NovoEight, and Victoza.
Novo Nordisk's purpose is to drive change to defeat diabetes and other serious chronic diseases. The company has established a multi-target collaboration with Life Edit Therapeutics to discover and develop gene editing therapies for rare and cardiometabolic diseases.
Novo Nordisk was founded in 1923 and employs more than 48,000 people globally, marketing its products in 168 countries as of 2022.
In 2020, Novo Nordisk started testing samples on candidates for SARS-CoV-2 to increase the test capacity. Under its acquisition policy, the pharma brand has acquired Corvidia Therapeutics, a spin-off of AstraZeneca to improve its presence in cardiovascular disease-related products and services
11. Bristol Myers Squibb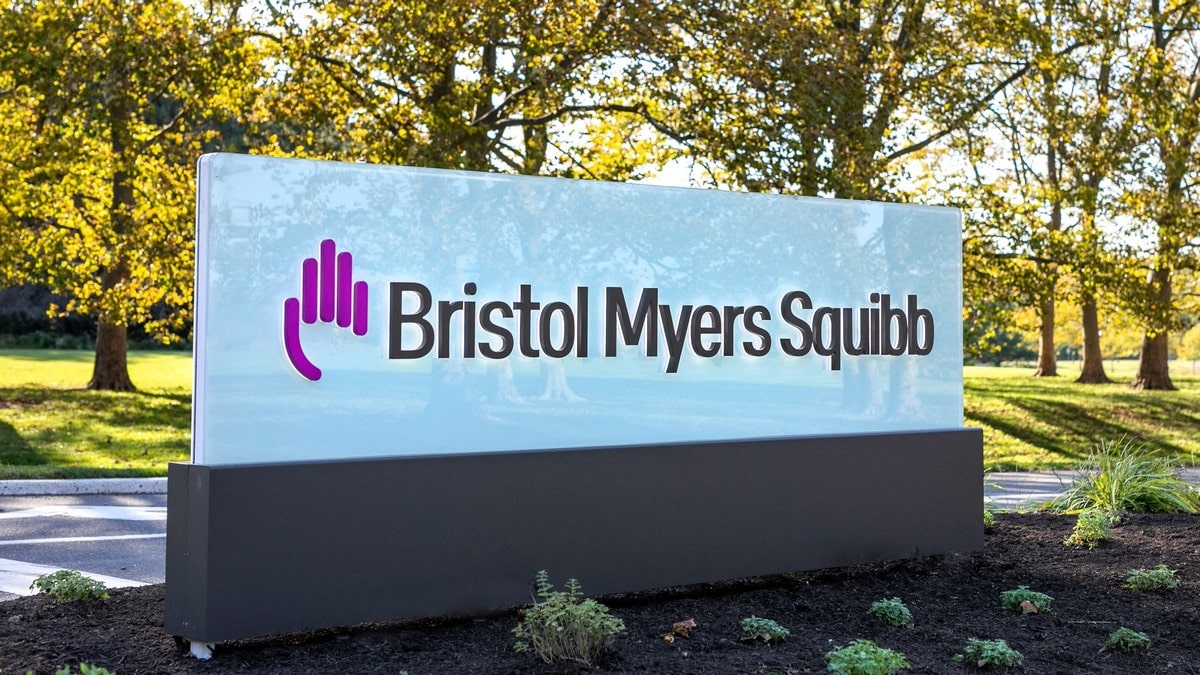 Origin Country: United States
Co-founders: George Squibb and John Bartlett Myers
Founded: 1887
Headquarters: New York City, New York, United States
Employees: 48,000+
Annual Revenue: $45.187B (twelve months ending June 30, 2023)
Market Cap: $129.92B (August 01, 2023)
Bristol Myers Squibb is a global biopharmaceutical company headquartered in New York City. It is one of the world's largest pharmaceutical companies and consistently ranks on the Fortune 500 list of the largest U.S. companies.
Bristol Myers Squibb is involved in the manufacturing of biologics and prescription drugs in therapeutic areas like psychiatric disorders, diabetes, HIV/Aids etc. and medical advancements in immunology, haematology and oncology. Bristol Myers Squibb has made significant clinical and regulatory achievements that broadened its portfolio, advanced its pipeline, and delivered innovative new medicines to patients
As of 2022, Bristol Myers Squibb has 34,300 employees.
12. GlaxoSmithKline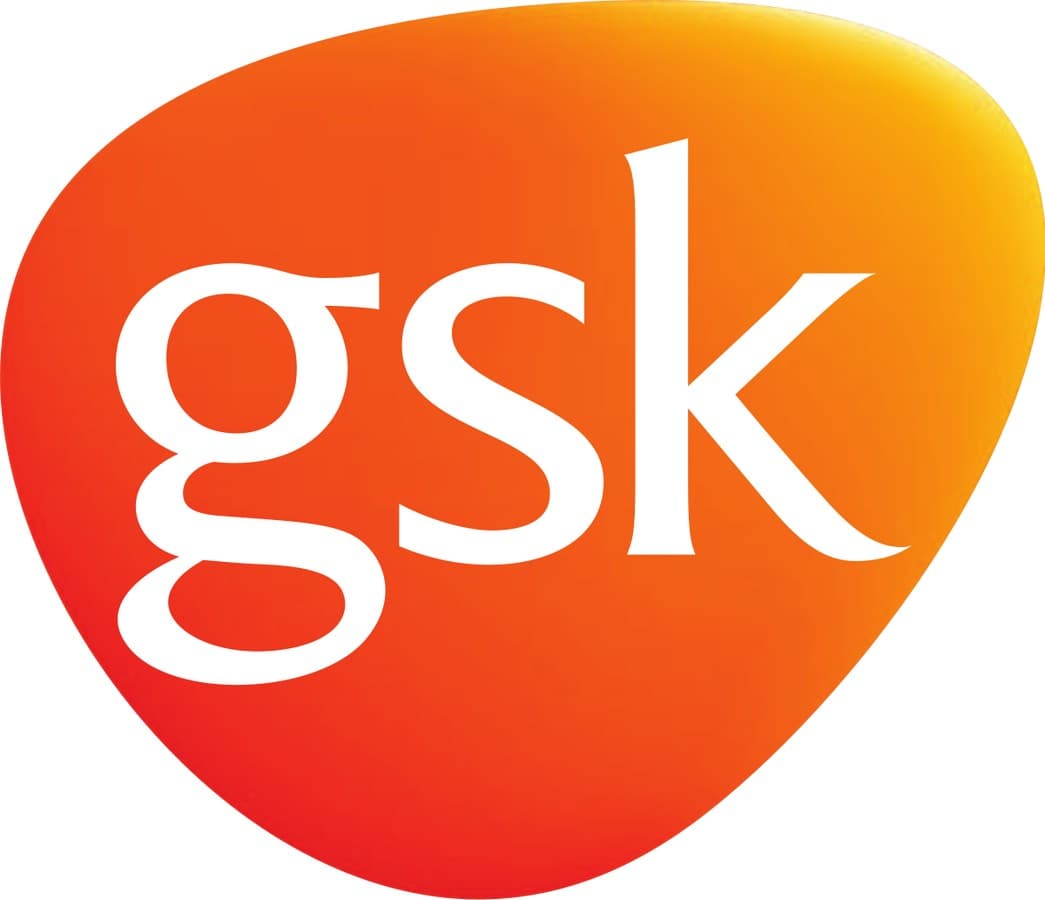 Origin Country: United Kingdom
Founders: Joseph Nathan and Allen & Hanburys
Founded: 2000
Headquarters: Brentford, United Kingdom
Employees: 94,000+
Annual Revenue: $31.880B (twelve months ending June 30, 2023)
Market Cap: $72.83B (August 01, 2023)
Established in 2000 by a merger of Glaxo Wellcome and SmithKline Beecham, GSK is the tenth largest pharmaceutical company and 294 on the 2022 Fortune Global 500. The company has made several acquisitions in recent years, including Sierra Oncology Inc, Affinivax, and BELLUS Health Inc.
The British-origin GlaxoSmithKline is one of the top companies in the world associated with pharmaceuticals, biotechnology and consumer goods. It was also the primary developer of the malaria vaccine.
GlaxoSmithKline has shown good growth in revenues and this has been because of an increase in sales volume of vaccines and pharmaceuticals like HIV drugs, Respiratory drugs and shingles vaccines.
To combat the disastrous impact of the pandemic, GlaxoSmithKline has entered into a collaboration with Sanofi as well as Vir Biotechnology. The UK government in 2020 signed with Sanofi and GlaxoSmithKline for 60 million doses of coronavirus vaccine.
13. Sanofi
Origin Country: France
Founder: Paul-François Lechat
Founded: 1973
Headquarters: Paris, France
Employees: 100,000+
Annual Revenue: $48.201 billion (twelve months ending March 31, 2023)
Market Cap: $134.75B (August 01, 2023)
The French pharmaceutical company Sanofi is the fifth-largest company in the world based on prescription drugs. It reported growth in revenues because of the pharmaceutical division and emerging markets which were an important reason for increased sales during the year
Sanofi is involved in R&D, marketing and manufacturing of pharmaceutical drug in the prescription market along with the production of over-the-counter medication, vaccine and oncology.
Sanofi has entered into an agreement with Translate Bio for COVID-10 treatment and with Luminostics for developing a self-testing solution. Important acquisitions by the company in 2020-21 are Principia Biopharma, Kladis Pharma and Kymab Ltd.
14. Takeda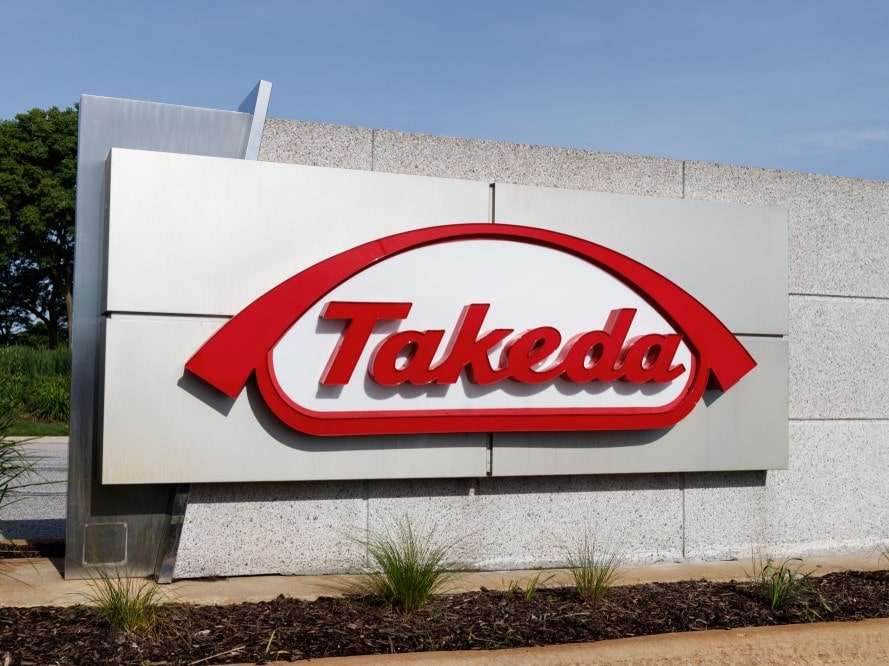 Origin Country: Japan
Founder: Takeda Shinroku
Founded: 1781
Headquarters: Osaka, Japan
Employees: 80,000+
Annual Revenue: $30.043B (twelve months ending June 30, 2023 )
Market Cap: $48.29B (August 01, 2023)
Takeda Pharmaceutical Company Limited is the largest pharma company in Asia with a focus on oncology, inflammation, neurology, gastroenterology and metabolic disorders. Takeda has a presence in approximately 80 countries, with leading positions in Japan and the U.S., respectively the third and first largest pharmaceutical markets in the world.
Takeda delivered strong financial results for fiscal year 2022 (period ended March 31, 2023), delivering or exceeding management guidance.
Takeda Pharmaceutical has reported regular growth in its revenues after the acquisition of Shire in 2019 which helped the company to enter rare diseases, gastrointestinal, plasma-derived therapies and neuroscience markets.
Takeda Pharmaceutical is a part of the CoVIg-19 alliance to create hyperimmune globulin treatment to fight against coronavirus disease.
15. AstraZeneca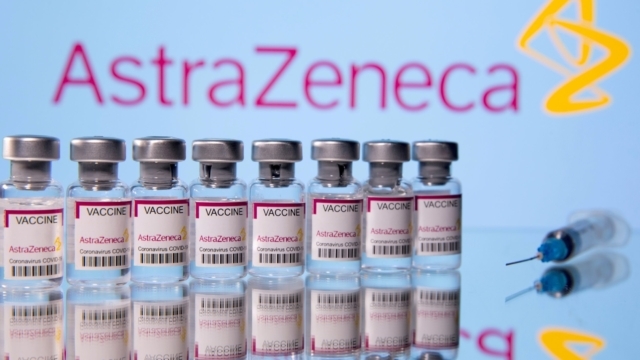 Origin Country: United Kingdom and Sweden
Founders: Axel Hugo Theorell and Nils Hammarsten
Founded: 1919
Headquarters: Cambridge, United Kingdom
Employees: 90,000+
Annual Revenue: $44.485B (twelve months ending June 30, 2023)
Market Cap: $222.25B (August 01, 2023)
AstraZeneca is a British-Swedish multinational pharmaceutical and biotechnology company. It develops, manufactures, and sells pharmaceutical and biotechnology products to treat disorders in areas including oncology, cardiovascular, gastrointestinal, infection, neuroscience, respiratory, and inflammation. AstraZeneca has its headquarters at the Cambridge Biomedical Campus in Cambridge, England.
AstraZeneca is a science-led biopharmaceutical business that uses data science and artificial intelligence to engineer new and better ways to discover and test the next generation of therapeutics.
AstraZeneca is currently one of the few pharma companies developing the vaccine called Oxford-AstraZeneca COVID-19 vaccine for immunizing asses against the related disease. On 30th December 2020, the vaccine gained approval from the United Kingdom for emergency use of coronavirus vaccine.
Conclusion
Pharmaceutical companies are monitoring and managing the COVID 19 pandemic situation all over the world. They are aware of the fact that people are looking at them with bated breath to provide solutions in the form of vaccines in their fight against this deadly pandemic.
Thousands of lives were lost no doubt but at the end of the day it was the determination and zeal of the pharma companies that managed to save mankind and bring about a sense of calm and peace once again.
Liked this post? Check out the complete series on Lists