One thing that few are aware of is the pharmaceutical industry is the only industry that very rarely registers losses. When one pharmaceutical company runs at a loss, tens or even hundreds of others are getting profits. Drugs are bought at unprecedented rates. This article is dedicated to highlighting the top 10 pharmaceutical companies in the world that are driving the global economies. Study is based on revenue of each company in 2019 end and the ranking can be as per first half of 2020. Once 2020 revenues are declared these rankings will further change.
Top 10 Pharma Companies
1) Pfizer Inc – $51.75 Billion
Pfizer is a major pharmaceutical company, but with a specialisation in just but a few infirmities. It is one of the largest research-based biopharmaceutical companies in the world, producing medicines for the cardiovascular health, immunology, neurology, metabolism and oncology. The company's top prescription products are Celebrex & Lyrica for pain management, Lipitor for cholesterol lowering, Zyvox (an antibiotic), Prevnar a pneumonia vaccine, Viagra for erectile dysfunction, Norvasc for high blood pressure management and Enbrel for arthritis management.
2) Roche Holding AG – $50 billion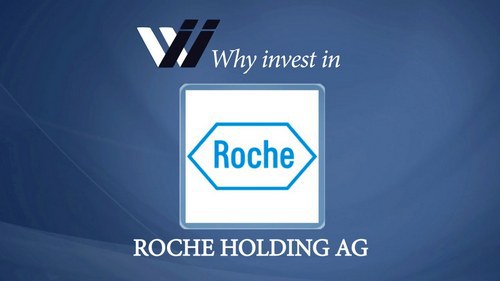 Roche is a global force in the pharmaceutical industry, with a presence in at least 190 countries. The company operates two segments namely: the diagnostic segment and the pharmaceuticals segments. It's prescription drugs include Tamiflu for prevention and treatment of influenza, Esbriet for dealing with idiopathic pulmonary fibrosis, Kadcyla for handling the HER2-positive breast cancer and other cancer therapy prescription drugs such as Avastin and MabThera/Rituxan etc.
The company's products are sold through its Genentech subsidiary as well as the Chugai pharmaceutical affiliate. The diagnostic arm of Roche Holding offers genetic tests supplies, clinical lab supplies, point-of-care diagnostics and diabetes monitoring supplies etc. Due to its vast existence and excellent medicines, it is the topmost pharmaceutical companies in the world. 
3) Novartis AG – $47.45 billion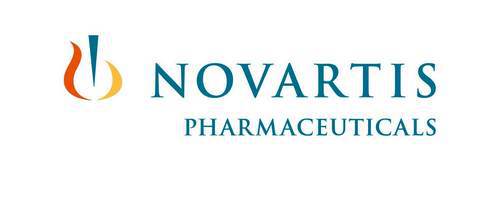 Novartis aggressiveness in tackling diseases from all fronts is what has made the company emerge as one of the top 10 pharmaceutical companies in the world in 2017. The company is well known for its works in vaccines, consumer health, and pharmaceuticals. Pharmaceuticals is its largest division and is known to have specialisation in the manufacture of cancer, HBP, and other ailments medications.
Sandoz, its subsidiary, is popular for the manufacture of active pharmaceutical ingredients and generic drugs whereas the Alcon division is allocated the work of making surgery systems, contact lenses and ophthalmic drugs. Due to the need for more attention to be placed on the cancer sectors, the company plans to separate the oncology unit from the pharmaceuticals unit.
4) Merck & Co., Inc. – $46.84 billion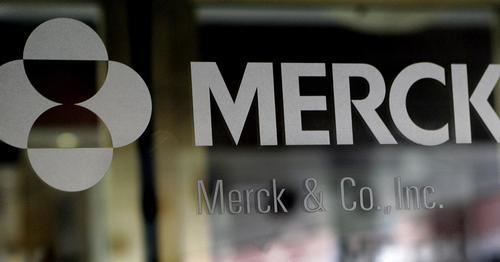 Merck's products are effective in dealing with a wide range of maladies starting with stuffy noses & asthma all the way to arthritis and hypertension. The top prescription drugs manufactured by the pharmaceutical company include Janumet & Januvia for diabetes, Hyzaar & Cozaar (two effective hypertension fighters), Remicade for fighting inflammatory infections and Zetia & Vytorin for combating cholesterol. The company also makes vaccines for shingles, mumps, measles and pneumonia. Merck Animal Health department deals with veterinary products
5) Bayer AG – $43.54 Billion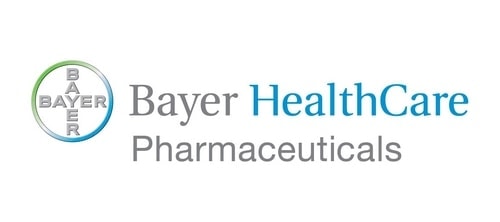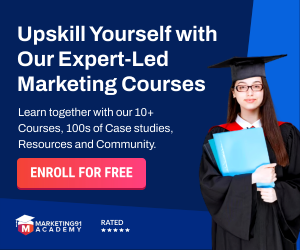 Don't trouble yourself trying to count or even name all the products produced by Bayer. Save yourself such trouble as you won't be able to count them all. Bayer is the company famously known for the creation of Aspirin in 1897. The company is today known for making prescription products with a lot of interests in oncology and radiology.
The company doesn't only specialise in human health but also pest control & crop protection through its Crop Science division. The Consumer Health division deals in OTC drugs such as Canesten and Claritin whereas it is the Pharmaceuticals decision that deals in prescription medicine. Its most popular pharmaceutical products include kogenate for blood clotting and Varelto which is an anti-coagulant.
6) GlaxoSmithKline – $43 Billion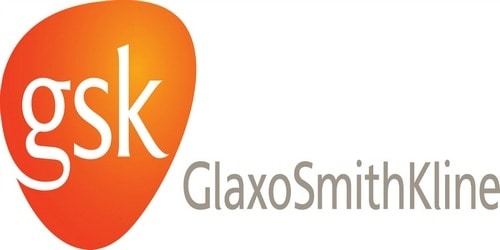 Most of those who have suffered from asthma, anxiety, as well as other ailments, already know what this company can do. GlaxoSmithKline has for a long time been among the big five in the pharmaceutical companies, and for it to go down some few slots is an indication that there is stiff competition in this arena. The company's bestsellers are found within the neurological, dermatological, cardiovascular and above all, respiratory areas. The company also does a lot of work in antiviral drug production as well as the production of vaccines. Some of its popular product includes Advair (Seretide) for Asthma, Lamictal for epilepsy and Lovaza for cholesterol management. Aquafresh toothpaste and other dental products are also key GSK's products.
7) Johnson and Johnson Pharmaceuticals – $42.1 Billion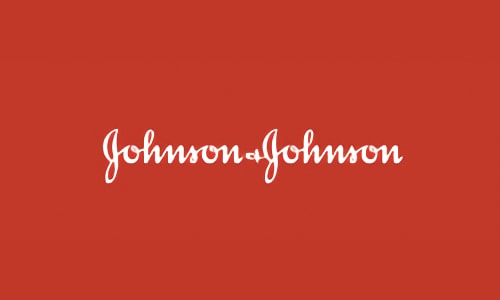 Johnson and Johnson are in a lot of products but the pharmaceutical arm of J&J is ranked 7th in the top Pharmaceutical companies in the world. Although J&J as a company has much higher revenue, the above revenue is from the pharmaceutical division of Johnson and johnson. Johnson and johnson manufacture numerous household products as well as first aid kits. It is known for baby products and skin and beauty pharmaceutical products as well. The company has major investments in 4 segments – Immunology, Neuroscience, Infectious diseases and oncology. Out of those, Johnson and Johnson has more stake in Immunology and Oncology medicine.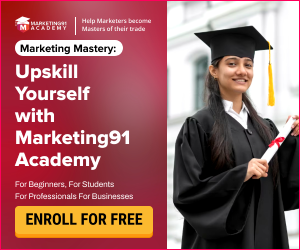 8) AbbVie Inc – $33.27 Billion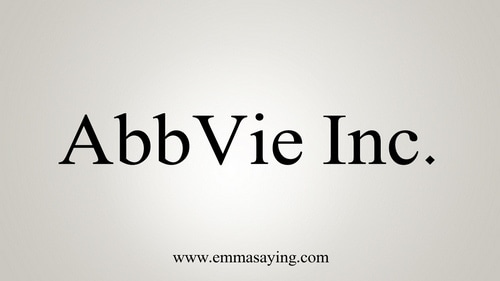 AbbVie has truly proven that it can win the competition of world medication dominance. This is because of the rate at which the firm is discovering, developing and commercialising small molecule drugs and other biopharmaceuticals. The firm's interests are particularly in areas that have the greatest need for attention today. Their specialisation is in HIV, hepatitis C, and autoimmune diseases, among other forms of ailments. Some of its popular products include Norvir & Kaletra (HIV drugs), AndroGel for the treatment of low testosterone count, Humira for rheumatoid arthritis, TriCor, Niaspan & Trilipix (high cholesterol treatment) and Humira for Crohn's disease and arthritis treatment. AbbVie supplies drugs to more than 170 countries from its seven manufacturing facilities.
9) Sanofi – $27.7 Billion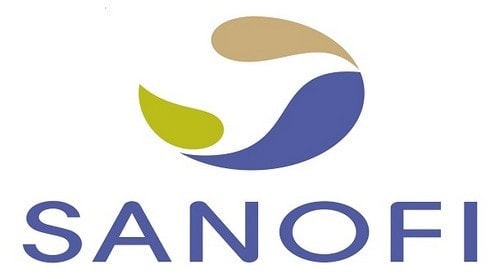 The company specialises in the development and manufacture of OTC drugs, prescription drugs as well as vaccines for humans and animals. Its pharmaceutical division has a focus on cardiovascular diseases, diabetes, and multiple sclerosis etc. Lantis (insulin brand), and Plavix & Lovenox (blood thinners) are the company's major revenue generators. The company operates worldwide, though the USA is its major market.
10) Bristol-Myers Squibb – $26.15 Billion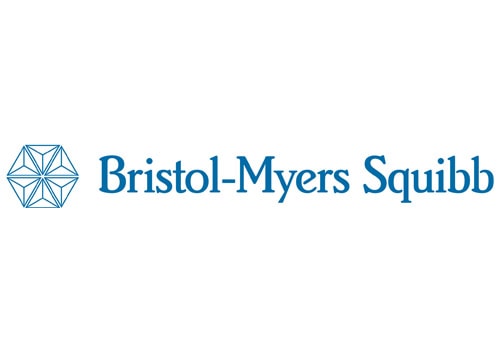 This is an American Pharmaceutical company and is one of the top pharmaceutical companies in the world. It has a whopping revenue of $26.15 Billion dollars. The company is into pharmaceutical of various therapeutic areas like Cancer, HIV / Aids, Cardiovascular diseases, Diabetes, Hepatitis, psychiatric disorders and many others. Its sites are spread all across the United States.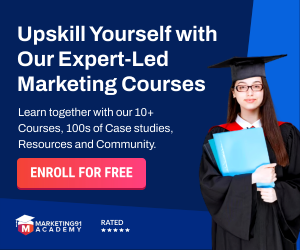 11) Astrazeneca – $23.57 Billion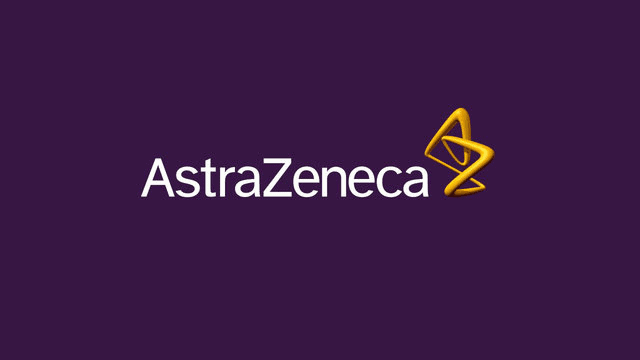 Astrazaneca is definitely a Star in this list of top pharmaceutical companies in the world. Due to the Pandemic, the popularity of Astrazeneca has hit the roof and it is expected that by 2021 Astrazeneca could have increased its revenue by manifold. Astrazeneca is a british swedish pharmaceutical company which deals in a huge portfolio of products catering to different therapeutic needs such as Gastroinstestical diseases, cardiovascular diseases, cancer, respiration and inflammation, neuroscience and others.
Liked this post? Check out these detailed articles on
Topic of Lists
Alternatively, check out the Marketing91 Academy, which provides you access to 10+ marketing courses and 100s of Case studies.