Google Search that is popularly known with the name Google or Google Web Search, is a web search engine that is developed by Google LLC. It is a commonly used search engine on the World Wide Web that can be used across all platforms. It has about 92.74% market share and handles about 3.5 billion searches per day. Google places its searches on a priority rank system that is called PageRank. Google Search also has multiple options for customized searches by using symbols.
An internet user makes use of Google to search something on the internet. It is considered the most common choice among internet users across the globe. Almost 65 % of searches conducted by American users are performed using Google. But this is not the only search engine provider on the web.
This article mentions a list of search engines that are a prominent alternative of Google Search Engine and boosts up the industry giant.
1) Yahoo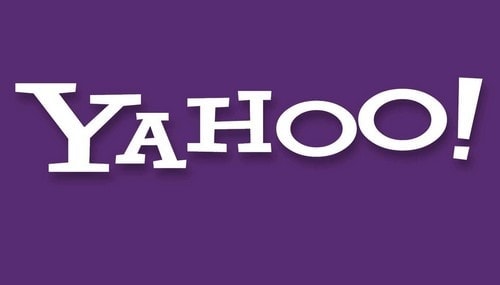 An alternative of Google Search Engine, Yahoo is yet another popular address in Silicon Valley. It is a search engine that is owned by Yahoo. It is headquartered in Sunnyvale, California. This web portal was one of the main developers of the internet. It has about 700 million users mainly through its webmail. Yahoo represents about 8% of the US market share and is considered the second largest search engine across all the platforms. Ever since the year 2009, Yahoo search engine has been supported by an association with Microsoft.
Yahoo provides excellent search results by their well-arranged algorithm. This search engine helps internet users to find exactly what they are looking for. The user will be able to find the most relevant images, videos, information, and answers from across the globe. It has the largest news portal and also their own freemail services.
2) Bing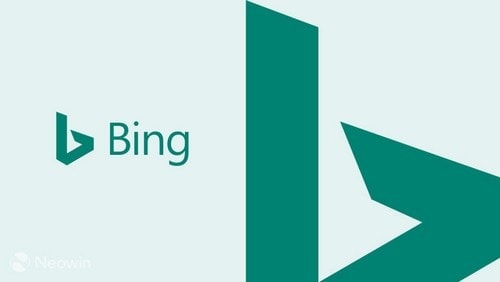 The most popular alternative to Google is Bing, that comes from Microsoft. It was released during the year 2009 and is available in almost 40 languages. Bing search engines help the user to turn information into action thereby making it faster and easier to transform from searching to performing. Bing search engine comes next to the Google search engine with respect to the number of users. Bing search has its source from Microsoft's previous searches like Windows Live Search, MSN Search, and Live Search.
It provides many search services that include video, image, web, and map search. Bing gathers user data in order to personalize its targeted advertising. The various features of Bing are interface features where changing of background image daily, left side navigation pane, sublinks, and many more. Media interface which includes image search, advanced filters, and video search with adjustable settings.
This search engine provides instant answers and also provide local information. Bing translator is a translation portal to translate texts or an entire web page into various languages.
3) Baidu

Yet another alternative of Google Search Engine, Baidu is a popular search engine that was founded during the year 2000 and is headquartered in Beijing, China. It is a Chinese multinational technology company that specializes in services like internet-related and products and artificial intelligence. Baidu provides many services to internet users. This search engine helps to locate products, information, and various services.
This search engine also provides Baidu Maps that is a desktop and mobile mapping solution that caters to the Greater China region. Baidu News provides links to local, national, and international news and presents the contents in a searchable format. This search engine also provides MP3 search that provides algorithm-generated links to various multimedia files.
4) DuckDuckGo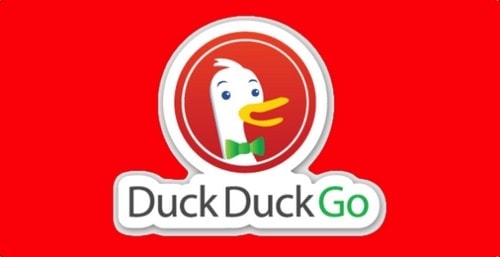 DuckDuckGo is an entirely diverse alternative of Google Search Engine. It is an internet search engine that highlights towards protecting searcher's privacy. It also avoids the filter bubble of personalized search results. This search engine operates under the slogan "The search engine that doesn't track you'. DuckDuckGo provides a combination of both a metasearch engine and also a private web crawler.
This search engine presents itself with high data protection standards. As per their search engine, the IP address or the user searches are stored. DuckDuckGo search engine works on the principle of 'one ad per search result page' instead of having targeted advertising. Along with this, it also provides internet users with a variety of choices like image search, news, videos, and products. The users will also be able to filter out any commercial search results.
5) Ixquick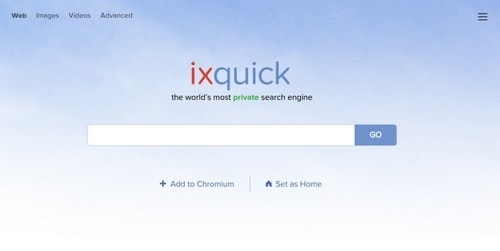 Ixquick is yet another alternative of Google Search Engine, that takes is quite similar to DuckDuckGo. It takes pride in secrecy and also a step further. By having an integrated proxy server, ixquick users will have the opportunity to secretly access the website that is displayed in their web browser's search result. This search engine makes use of the IP address of the user, the website operator will be able to see only the address of ixquick. In order to create a search list, the metasearch engine depends on Gigablast, Yahoo, and Yandex.
The user will be able to know which search results are found through a star system. Each and every star denotes a source. When there is are two stars it indicates that it was supplied from two sources. This search engine supports both image and video searches and also has advanced search functions. It does not collect any personal user data and the IP associated with the search is also not saved.
6) Startpage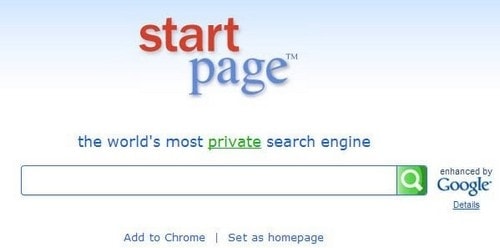 Startpage is a popular web search engine, that was released during the year 1998 and is headquartered in the Netherlands. It highlights privacy as a separate feature. This is supposed to be the daughter search engine for ixquick. The access to ixquick domains is all forwarded to start page except for ixquick.eu. This search engine constructs its search engine in a different manner. Startpage accesses the data from the market leader and its searches are always managed secretly by not maintaining any cookies.
In spite of the collaboration, Startpage does not deliver any kind of user data to Google whereas the alternative search engine only accesses Google's database. The search display order is determined by own algorithm. The start page search engine has standard data protection like its parent program.
7) Oscobo

Yet another top alternatives of Google Search Engine, Oscobo is the UK based private search engine that helps the internet users to safeguard their data from hackers, advertisers, and profiling. It does not track nor store any user data. Like the other popular search engines, Oscobo promotes high data protection standards and it ensures that it does not sell or store any data related to the internet users.
This search engine does not provide targeted advertisements instead the advertisement displays are related solely to the terms that are entered in the status bar. Oscobo also integrates any results from Twitter into the responses of its search.
8) Hulbee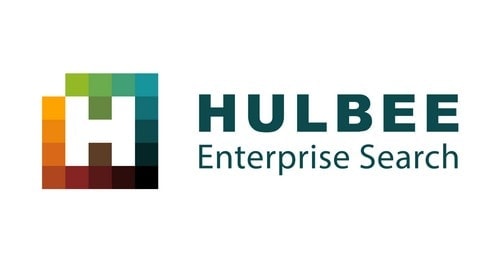 Hulbee AG is a technology company that has great values and produces highly innovative technologies. It is presented by a Swiss company and is yet another alternative of Google Search Engine. It is designed as a search service having high data security standards. As compared to the other search providers, this search engine takes a different path. It presents to its internet users with various relevant terms to make search easier. This search engine provides a translator and also a music search using an integrated player for web, video, and image searches.
In contrast to the market-leading search engines, Hulbee depends on an integrated filter technology that blocks violent contents from the search result. Hence this is best suited for offices, schools, and any public facilities. This search engine takes care of user's privacy by not storing any user data like IP address, personal information and does not maintain any cookies.
9) Qwant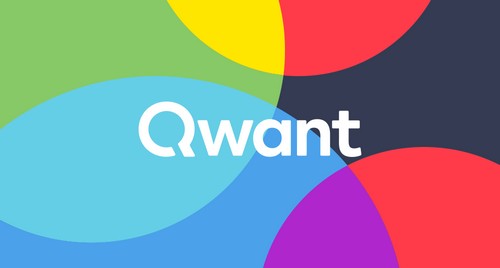 Yet another alternative of Google Search Engine, Qwant is a web search engine that was formed during the year 2013 and headquartered in France. It emphasizes a lot on data protection and it connects the user's desire for having more privacy having a new design that stands out from the other search engine providers. The search results are displayed based on their own technology and arranged in a table form as per the topic. Users may receive messages, web searches, social media posts, and shopping results for the mentioned search term.
These are presented in individual columns. This search engine provides high-security standards. As per their technology, the search engine neither tracks any user nor makes use of filter bubble. It uses only temporary cookies that do not collect any information. Cookies used for any commercial purpose are blocked. Qwant users can save any interesting content and be able to share it with other users.
10) Wegtam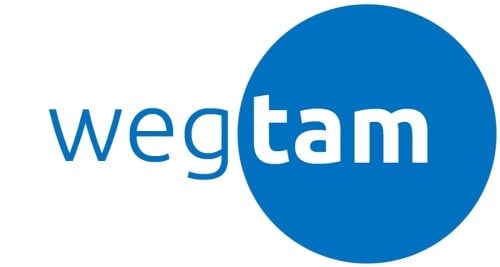 Also regarded a top alternative of Google Search Engine, Wegtam is a German search engine that emphasis on content. This search engine has four basic principles like the search for related information, free access to knowledge, anonymity, and reduction of commercial influences on a web search. This search engine makes use of a hybrid search to pools its own search index with many other separately selected external sources that includes Bing, Google, and Yahoo. These are selected as default.
If the users require to manually adjust the source settings, the user will be able to access the pre-made profiles of Science, General, Food, and Developer by just one click. The search sources will be displayed under the snippet. As per this search engine, there is no personal information. To observe the server workload, traffic, and application, New Relic and Piwik are the analysis programs that are used.
11) MetaGer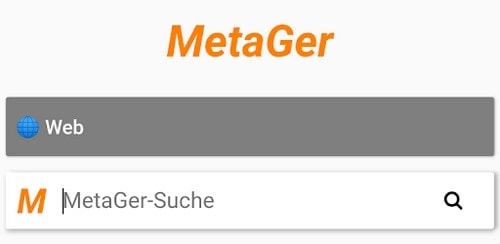 MetaGer is another alternative of Google Search Engine, is a metasearch engine that was launched during the year 1996. This search engine is based out in Germany and developed by the University of Hannover. MetaGer makes use of its own index and can be separately made use by the users to supplement extra sources. This search engine does not provide a large range of sources and it claims using data security standards. Like the other search engines, this search engine does not save any cookies or browser fingerprints.
IP addresses are fully secured at the time of search and are not passed anywhere. Internet users can also visit search results through an anonymous proxy. MetaGer servers are located in Germany because of which all web searches are subject to the German national data protection guidelines.
12) YaCy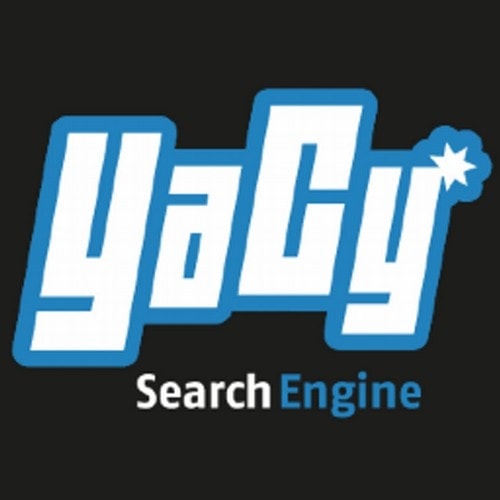 Yet another alternative of Google Search Engine, YaCy is a free distributed search engine that is built on various principles of peer-to-peer networks. It is established during the year 2016. By using YaCy, internet users will also be an operator. Due to its peer-to-peer approach, the project will go about its service in a unique way as compared to the conventional search engines. This search engine directly gets executed on the user's computer instead of being executed on a web server.
This will then be connected with the other YaCy users thereby resulting in a decentralized network. Each and every internet user will be able to start their own web crawler and also specify the sites that it can access. The search results are generated by increasing or decreasing user results. This browser does not maintain the user data and search queries are not transferred to a server as the search engine resides in the user's PC. This search engine is available for Windows, MacOS, and Linux.
13) Unbubble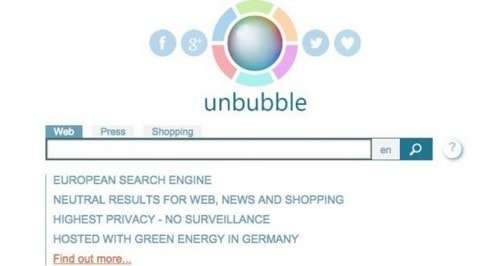 Unbubble is another alternative of Google Search Engine, that was released during the year 2014. It is a metasearch engine that privileges to specialize in neutral search results. Unbubble solves its digital society issues by allowing the filter bubble to burst. To perform this, the company resolved to deliver the most impartial search results as effective. This search engine depends on many sources to perform this. The algorithm used by this search engine also favours sources that provide the most balanced overall impression.
User's search requests do not generate any autocomplete or any search suggestions by which it leads to the filter bubbles formation as the users will tend to search for the same information again. Like the other search engines, Unbubble search engine does not save the IP address and does not transfer them to any used sources.
14) WolframAlpha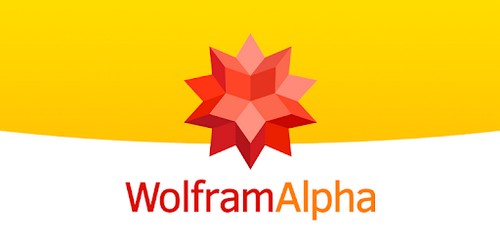 WolframAlpha is a popular answer engine that was developed during the year 2009. It is an online service that answers any factual queries by means of computing the answers from external data instead of providing a document list or a web page that contains the answers. This follows a unique approach to algorithms.
Instead of providing internet users with the best content, the search engine tries to deliver direct facts. When the user enters any factual queries, the semantic search presents any options.
The alternative search engine supplies many data. In case the user requires any additional information, the additional click will help the users with the relevant information. In this search engine, the users can also upload photos and other files to analyze them using the search engine.
Conclusion
Having discussed the various alternatives of Google Search Engine it becomes apparent that data security has an important role in all these search engines. Apart from these, the other alternatives are based on the basic design and its functionality.
Liked this post? Check out the complete series on Lists