Are you looking for the fastest, most secure, feature-rich and user-friendly internet browsers? Then in this post, we are going to help you with the list of top 10 Internet Browsers that will help you access information and channelize your work on the World Wide Web.
A good web browser is an absolute necessity for using the internet. Actually, when you open any website, it is your internet browser that retrieves the relevant content from a web server.
So, for connecting to any website server and displaying associated web pages, it is essential for users to have an internet browser installed on their system.
According to the latest stats published by Statista, there are 4.33 billion active internet users as of July 2019. This takes up about 56 percent of the global population.
And the primary means of their connection with the World Wide Web are internet Browsers.
So, curious to know about the best web browsers for you?
Let us look at some of the best web (internet) browsers available in the market right now-
Top Internet Browsers around the World
1) Google Chrome | Top 10 Internet Browsers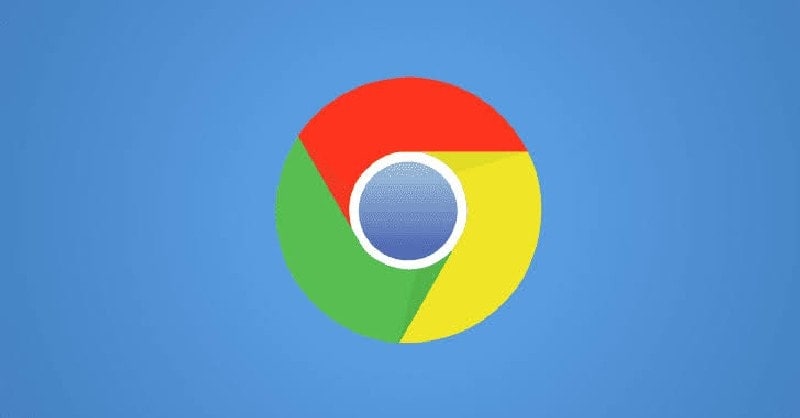 Google developed and deployed Chrome as their internet browser.
It is one of the most functional browsers and gives the user the option of adding hundreds of extensions from the Chrome store. The search engine is popular owing to its simplicity, performance as well as security.
Chrome integrates the features of Google Search efficiently. It also allows the user to sync their browser data among all your devices through a Google account. Moreover, it is also supported for platforms including Windows, Linux, Android, macOS, and Apple iOS.
However, it has been observed that Google's user activity tracking has increased over some time under the name of the personalization of ads. It also needs a significant amount of memory to download and run smoothly.
Google Chrome has 71% of Internet Browser Market Share worldwide. Some of the key highlights of Google Chrome-
Bookmarks and Settings Synchronization
Web Standards Support
Security
Security Vulnerabilities
Malware blocking and Adblocking
Plugins
Incognito Mode
Listening Capabilities
User Tracking Concerns
Speed
Stability
User Interface
Desktop Shortcuts and Apps
Extensions
Platform Support
Color Management
Compatibility with Chrome OS, iOS, Linux, Windows, macOS
2) Mozilla Firefox | Top 10 Internet Browsers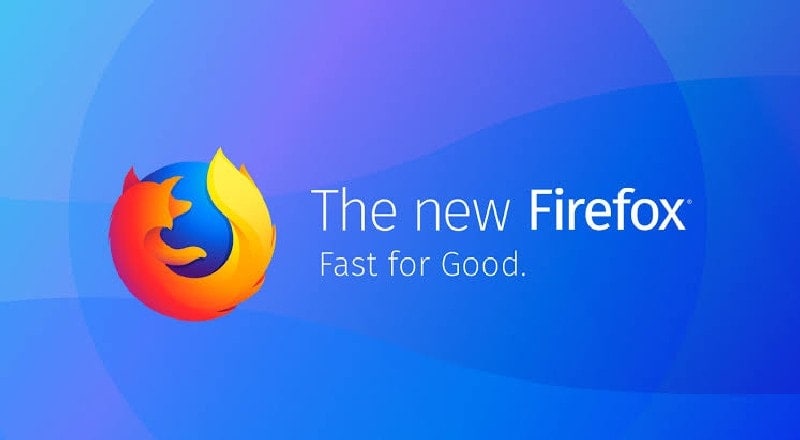 Firefox is also extremely popular among its end users for internet browsing. It is developed and deployed by Mozilla Corporation. The goal of the company is to provide open and accessible internet to all.
Developers mainly prefer the search engine since it comes with its additional features, including web application development support. Firefox, like Chrome, can be customized with numerous extensions as per the user's requirement.
Mozilla also released Firefox Quantum which has a significantly powerful search engine. It also has a dominant private browsing mode with additional tracking protection. This version is available for desktops with Linux, Windows, and macOS. It has its own Android and iOS versions as well.
Mozilla also provides another privacy-focused mobile-based web browser, namely Firefox Focus. It comes with in-built ad blocking as well as tracking protection.
As one of the top 10 internet Browsers, Mozilla Firefox enjoys 9.1% of the internet market share on the web. With Mozilla Firefox, you get five types of web browsers-
Firefox Browser for Desktop- Offers you a desktop browser that always gives respect to your privacy
Firefox Browser for Mobile- It gives you the needed speed, reliability and privacy on your Android and iOS devices
Firefox Browser for Enterprise- Offers unmatched data protection for your organization with the three different packages for Windows 64 bit, Windows 32 Bit and Mac
Firefox Reality- This is the Firefox browser for VR that you can strap on your goggles
Firefox for Fire TV- It lets you browse the internet on Amazon fire TV
Key Features of Mozilla Firefox include-
Implementations of many Web Standards
HTML4 (almost full HTML5)
XML
XHTML
MathML
SVG 2 (partial)
CSS (with extensions)
ECMAScript (JavaScript)
DOM
XSLT
XPath
APNG (Animated PNG) images with alpha transparency
Standards proposals created by the WHATWG such as client-side storage and the canvas element
Security
Use of TLS for protecting communications
Use of strong cryptography when using HTTPS protocol
HTTPS Everywhere Add on
Support to HHTP/2
Other Highlights
Open Source
Availability of your favorite add-ons and extensions
Customization of browser
Syncing between devices
Better bookmarks
Powerful Private Browsing
Ad Tracker Blocking
Password Manager
Balanced Memory Usage
Faster Browsing
3) Microsoft Internet Explorer & Edge | Top 10 Internet Browsers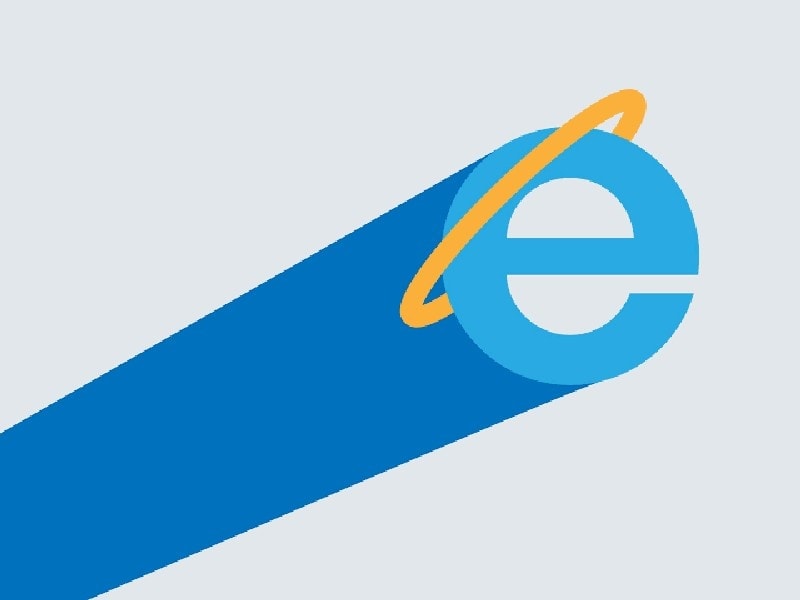 At one time, almost everyone used to use this internet browser.
Since then, it has changed significantly with the deployment of newer versions of Microsoft Windows. However, numerous people still use it due to its compatibility with applications and some limitations of the system. Internet Explorer provides all the necessary features related to privacy but does not have a speedy browser.
Microsoft Internet Explorer enjoys 5.4% of market share.
Microsoft also released Edge having backward compatibility with Internet Explorer.
Edge comes with a much-enhanced user interface. It is comparatively fast and also consumes fewer resources. Edge can be downloaded and run on Windows as well as Android operating systems. It enjoys 4.0% of market share.
Microsoft Edge was launched on January 21, 2015, and it replaced Internet Explorer as the default browser on Windows 10. However, Internet Explorer is still working with Windows 10 for offering compatibility with older websites and intranet sites that still desire ActiveX and other Microsoft legacy web technologies.
Popular Internet Explorer Downloads available for you are-
Windows Internet Explorer 8 for Windows Server 2003
Internet Explorer 11 for IT Professionals and Developers–Windows 7 64-bit Edition and Windows Server 2008 R2 64-bit Edition
Internet Explorer 11 for IT Professionals and Developers–Windows 7
Internet Explorer 11 (64-Bit)
Internet Explorer 11 Language Packs for Windows 7 and Windows Server 2008 R2
Spelling dictionaries for Internet Explorer 11 Release Preview
4) Safari | Top 10 Internet Browsers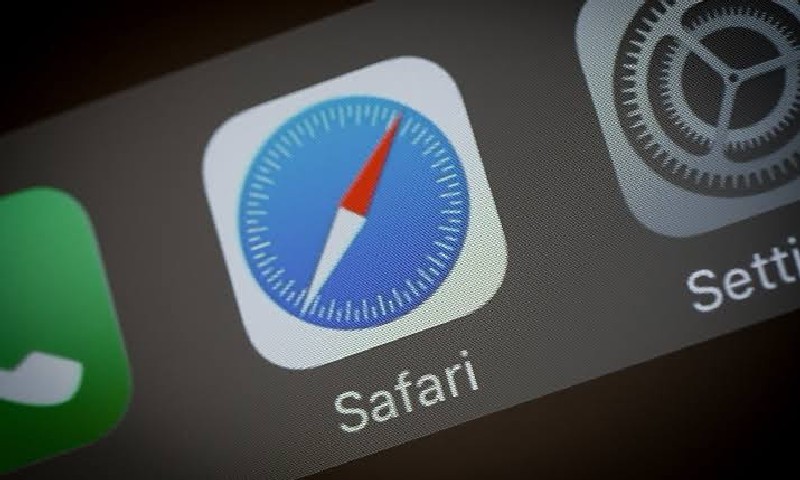 Apple, Inc develops safari. It is an in-built internet browser for Apple products (macOS and iOS).
It offers several features that help the user integrate their Apple devices. For the mobile version, its functions have improved over time.
It offers in-house and third-party extensions to enhance productivity.
The search engine is only available for Apple products and its platforms, and not supported on the Windows platform. With Safari, you get the best browser for iPhone, Mac, and iPad. It comprises built-in privacy and it works seamlessly with all your devices.
Key Highlights of Safari Internet Browser are-
Defending Online Privacy and Security of Users
Intelligent Tracking Prevention
Sandboxing- Built-in protection for websites
Fingerprinting defense
Protection from harmful sites
Private Browsing
More secure and convenient passwords
Seamless Surfing Across all Devices with up to date
iCloud Keychain
Bookmarks
Tab View
Reading List
User-Friendly Browsing Experience
Safari Tabs
Per-site Settings
Reader
AirPlay
Picture in Picture
Suggestions
Share
5) Opera | Top 10 Internet Browsers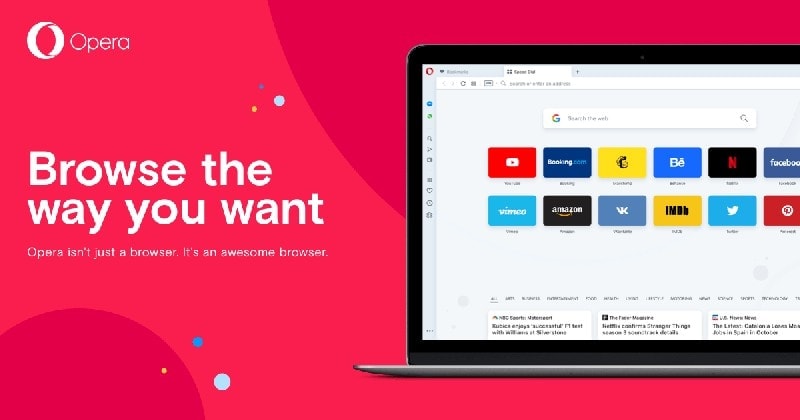 Opera is based on Chromium. It has an in-built VPN (Virtual Private Network) and an advertisement blocker.
It is fast, safe, and smart, owing to its unique features. Its free VPN service helps users open blocked websites. It also provides users with the flexibility of integration with messaging applications, namely, Messenger (Facebook) and WhatsApp.
Opera is a cross-platform, multi-device internet browser and supports operating systems including Linux, Mac, and Windows.
Opera Internet Browser enjoys a 2.2% market share.
There are several other versions including Opera for Android, Opera Mini, and Opera Touch, which are optimized for larger devices. It also has versions available for java-based phones.
Being one of the most popular freeware web browsers for Android, Microsoft Windows, macOS, iOS, and Linux OS, Opera comprises a wide range of features such as-
Speed Dial
Pop-up blocking
Re-opening recently closed pages
Private browsing
Tabbed browsing
Bookmarks Bar
Download Manager
Usability and Accessibility
Privacy and Security
Crypto Wallet Support
Different Computer Browsers from Opera are-
Opera for Windows
Opera for Mac
Opera for Linux
Opera beta version
Opera USB
Different Mobile Browsers from Opera are-
Opera for Android
Opera Mini
Opera Touch
Opera for Basic Phones
6) UC Browser | Top 10 Internet Browsers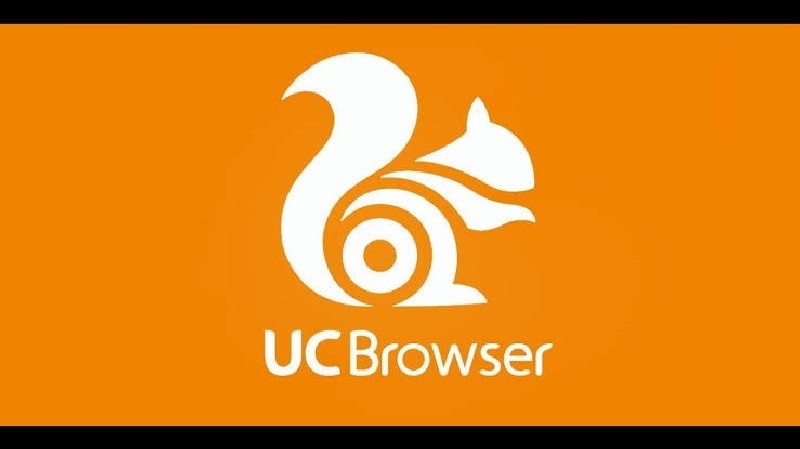 It is one of the most popular Internet Browsers in Asia's fastest-growing market, as it is developed by Singapore/China-based mobile internet company UCWeb, subsidiary of Alibaba Group.
You can find out UC browser for a wide variety of platforms such as-
Android
BlackBerry OS
iOS
Java ME
Symbian
Windows Phone
Microsoft Windows
It works upon cloud acceleration and data compression technology.
UC Browser enjoys a 0.55% market share. Top highlights of UC Browser include-
Variety of Stickers & Share with Friends
Small Window Mode
Upgraded Web Browsing Experience
Cricket Card Feature
Fast Download
Data Saving
Video for all tastes
Night Mode
Ad Block
Facebook Mode
7) Yandex Browser | Top 10 Internet Browsers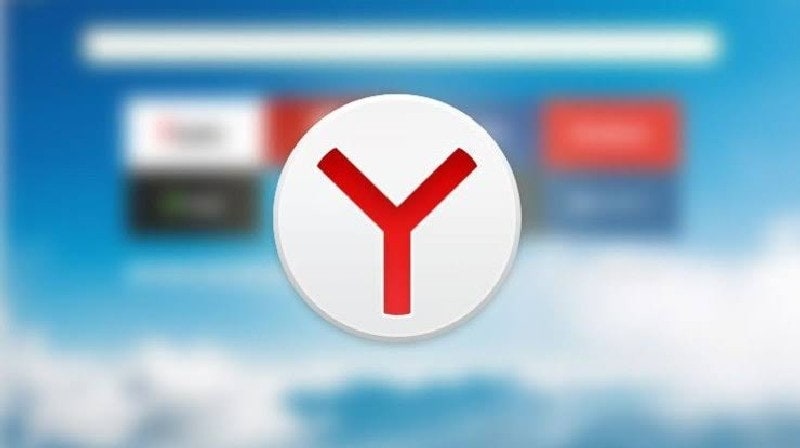 Russian Web Search Corporation Yandex develops Yandex Browser that utilizes Blink Web Browser Engine.
The development and working of Yandex Internet Browser are based upon Chromium Open Source Project, plus it also utilizes the Turbo Technology of Opera Software for speeding up its web browsing on the slow internet connections.
It enjoys a 0.39% market share.
Notable highlights of Yandex Browser include-
Stylish and Secure
Voice Search and Data Compression
Reducing your data usage
Viewing stories, videos, and news
Getting rid of annoying ads
Protecting your personal data
Hiding unrelated interface elements
Surfing the web in private
Customization of your Yandex Browser
Accessing your private websites
DNS Spoofing protection
DNSCrypt
Protecting WiFi
Yandex Internet Browser checks internet security by using Yandex Security System, plus it will also check the downloaded file via Kaspersky antivirus. You can easily use this browser for Windows, Android, macOS, Linux Beta Version, and iOS.
8) Chromium | Top 10 Internet Browsers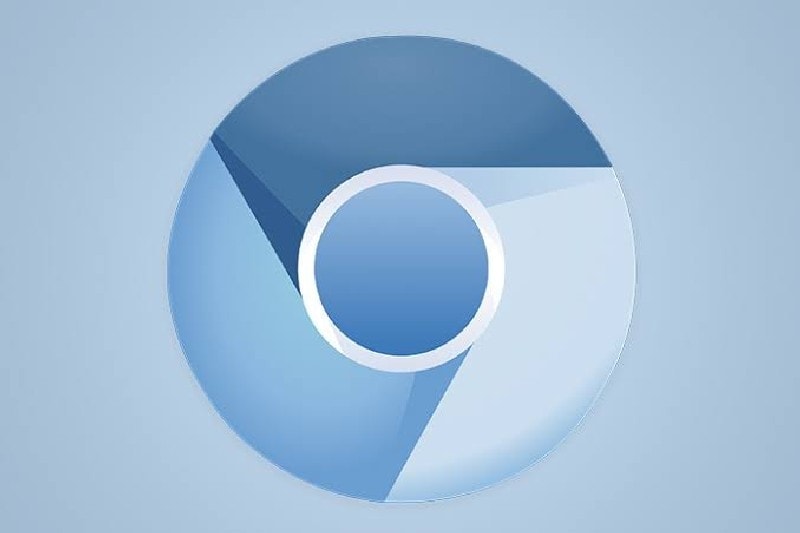 Chromium is an open-source internet browser that is thus, free of cost.
Google also develops it. Chromium while being a base for others, it is also a functional browser by itself.
Google Chrome is based on Chromium's source code. It is available for Windows, Mac, Linux, and Android.
Chromium is also used by various other companies to build their browsers. It comes integrated with a few API keys for some Google-based services.
It also has tracking mechanisms for tracking crashes and creating reports.
It enjoys a 0.15% market share.
It comes up with fewer features than Google Chrome. You can opt for this one if you prefer a browser that is lightweight and fast. Some of the features that are missing in Chromium by present Chrome are-
Auto-update capability and API keys for some Google services
Integrated Adobe Flash Player along with the Widevine digital rights management module
Tracking mechanisms for usage and crash reports
Licensed codecs for the popular H.264 video and AAC audio formats
9) Maxthon | Top 10 Internet Browsers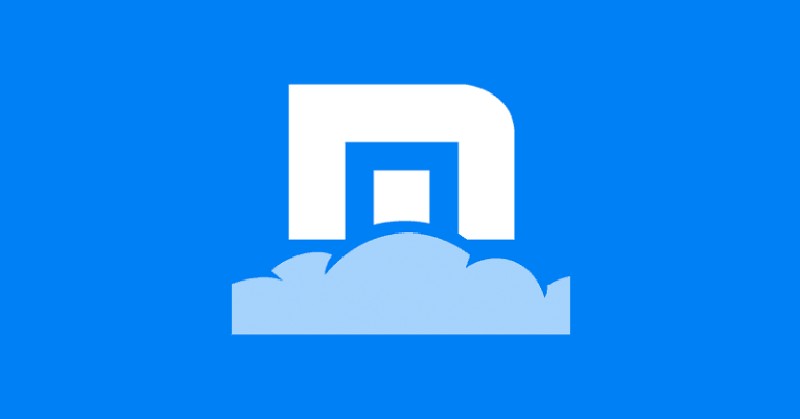 Another fast, as well as a secure browser, is the Maxthon browser.
It offers its users various in-built features, such as ad blocker, night mode, reading mode, screen capturing tool, and such.
Thus, it reduces the need for adding additional extensions, unlike Chrome and Firefox.
It is developed by Maxthon Ltd. which is Beijing, China based company. You can find it for macOS, Windows, Linux. Plus, you can get it for Windows Phone 8, Android and iOS as Maxthon Mobile.
Maxthon enjoys a 0.08% market share.
Key highlights that need your attention are-
Built-in Note-Taking Tool
Built-in Password Manager
Email Addresses Manager
Ad Blocker
Multi-Language Support
Night Mode
Incognito Mode
Sync Across Devices
Customizable Speed Dial
Smart Image Display
Easy Multi Tabs Managements
10) Vivaldi | Top 10 Internet Browsers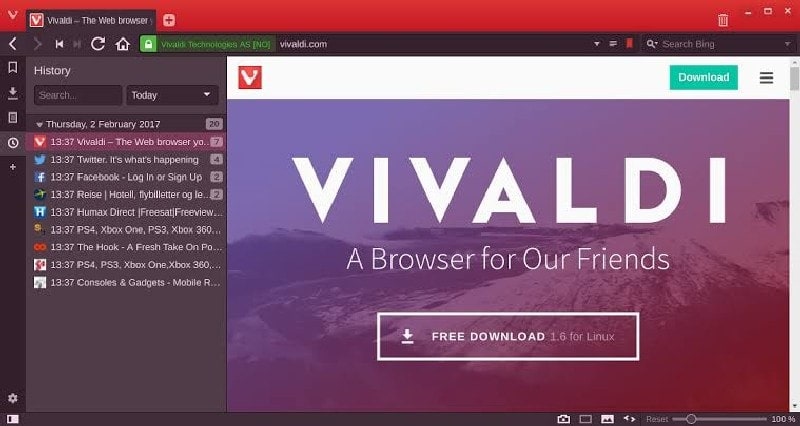 This is a customizable web browser that lets users have full control of their browser.
Vivaldi allows users to play around with how the browser looks and feels. The user can even customize how they interact with it.
The primary focus of this web browser is the user's data privacy and security.
Vivaldi enjoys a market share of 0.04%.
Key Features of Vivaldi include
a) Tab management
Tab Stacks
Tab Tiling
Window Panel
Session Management
Trash Can
Auto-Stacking Tabs
Tab Cycling
Tab Preview, etc.
b) Customization
Movable Toolbar Buttons
Window Background Image
Extensions
Start Page Background
Speed Dial Thumbnails
Image/Animation Loading Controls
Movable Extension Buttons
c) User Interface
Themes
Theme Scheduler
User Interface Zoom
Web Page Zoom
Adaptive Interface Color
One-click Color Change
Web Panels
Reader View
Page Actions, etc.
d) Navigation
Bookmark Nicknames
Speed Dials
Fast Forward / Rewind
Custom Search Engine
Start Page
Search Engine Nicknames
Search Field
e) Mouse Gestures and Keyboard Shortcuts
Keyboard Shortcuts
Mouse Gestures
Quick Commands
Rocker Gestures
Adjustable Mouse Gesture Sensitivity
Single Key Shortcuts
f) Privacy and Security
Private Window
Private Search
Encrypted Sync
WebRTC IP Privacy Settings
Cookie Manager
Password manager
Clear browsing data
Send "Do not track" with browsing requests
g) Built-in tools
Sync
Notes
Profile Manager
Screenshot Capture
Developer Tools
Image Properties
Philips Hue Integration
History
Downloads
Simple Calculator
Razer Chroma integration
In Conclusion 
There are several other internet browsers available for Windows, Mac, Linux, Android, and iOS platforms.
Some of these include the GNOME, Netscape Navigator, Pale Moon, SlimBrowser, 360 Secure Browser, SeaMonkey and Samsung Internet among numerous others.
All browsers come with their own unique and different set of features in terms of a user interface, speed, security, applications, and others.
Did we miss any of your favorite browsers? Which one amongst the aforementioned internet browsers do you prefer to use? Tell us in the comments below.
Liked this post? Check out the complete series on Lists