Adobe Reader is a tool that is available for free. It is a trusted global standard for the purpose of view, print, sign, share, and annotating PDFs.
This is the only PDF viewer that opens and interacts with many PDFs content that includes multimedia and forms. And these days it is also connected to Adobe Document Cloud.
This enables the user to work with PDFs on a computer and also mobile devices. Adobe Reader also allows the users to unlock superior features to make more options for PDFs available.
Adobe Reader enables users to work on documents anywhere with the help of Adobe Reader mobile app. It has all the tools that are required to edit, convert, and sign PDFs. The user can make use of device camera to capture any document, receipt, whiteboard, and save it as PDFs.
In this article, let us discuss the various alternative of Adobe Reader.
1) Sumatra PDF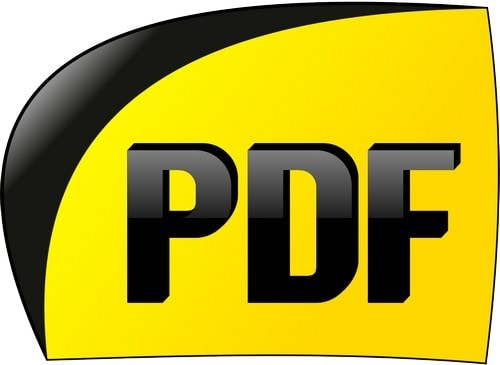 Sumatra PDF is an open-source free document viewer. It supports many document formats that include PDF, Microsoft Compiled HTML help, EPUB, MOBI, and many more.
Sumatra PDF has a simple design and is designed for portable use because it contains one file that has no external dependencies. It makes it usable from an external USB device that requires no installation. Sumatra PDF has a simple and intuitive user-interface.
This program was introduced during the year 2006 and is hosted on Github. This program is only about 4MB in size. It condenses even complex documents in no time.
Though Sumatra PDF has few short features, it has a large number of keyboard shortcuts that enables users to navigate the pages efficiently and quickly. It comes in both installer and printable versions so that a user can carry it on a USB flash drive to enable them to read documents on any computer and location.
This program not only opens PDF files but is a complete ebook reader that has the ability to read many files formats like Mobi, ePub, CHM, XPS, and many more.
2) Foxit Reader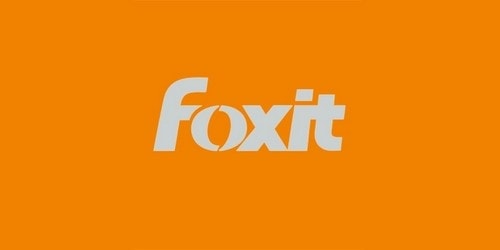 An alternative of Adobe Reader, Foxit Reader comes with many features as compared to Sumatra PDF. As a trade-off, Foxit Reader is neither fast nor lightweight but is the best option if required more than just opening and reading a PDF document.
Foxit Reader users can annotate PDF documents and also be able to fill PDF forms that make it stand out from most of its free competitors. This program also provides a Safe Reading Mode that protects users from malicious links that are within the PDF documents and also provides control over JavaScript integration.
Foxit Reader has a ribbon-based interface like MS Office, that makes the learning curve less sharp for those users who are using it for the first time. It also has many free downloadable add-ons that are used to convert PDFs to other document file formats and also integrating into the Windows Explorer context menu.
On the whole, Foxit Reader is considered one of the best, flexible, powerful, and customizable PDF readers that are offered today that meets all the customer requirements.
3) PDF X-Change Editor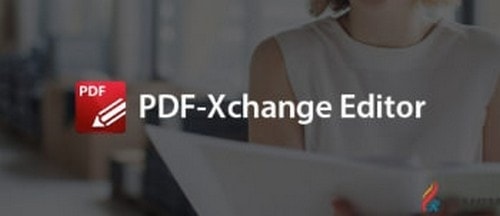 Also considered as an alternative of Adobe Reader, PDF X-Change Editor is an excellent choice that comes in both paid and free versions. The paid versions provide premium features while the free version is properly packed when compared to the other programs in the market.
The free version of PDF X-Change Editor allows the users to insert or extract pages and also add a feature called OCR (Optical Character Recognition).
This allows the users to scan any printed document and also to save the text as a PDF. PDF X-Change Editor supports for 256-bit AES encryption, text extraction, and page mark up and also allows users to apply custom stamps to their files before saving them.
4) STDU Viewer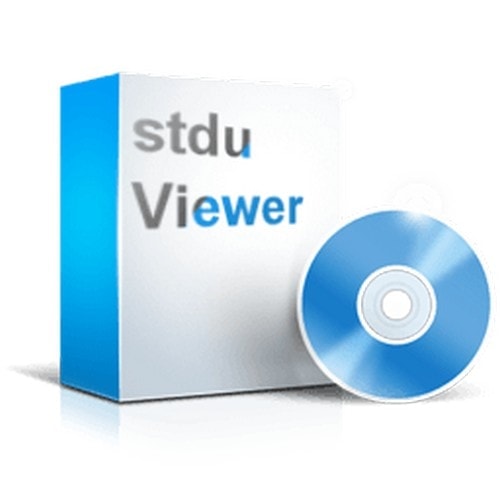 Also, a top alternative of Adobe Reader, Science, and Technical Documentation Utility (STDU) Viewer is a popular document and image viewer. It comes in a small size of about 2.5 MB download and it supports multiple file varieties of files that range from JPEG to GIF and PDF to TIFF.
Apart from these, it also supports files like XPS, DjVu, FB2, e-books, TXT, etc. With respect to images, STDU Viewer can open PCX, PNG, BMP, EMF, WMF, and PSD. One of the main features of the STDU Viewer is its multi-language interface support.
This feature enables users to choose among the languages Russian, English, and French. STDU Viewer comes with a tabbed interface and has all the features of a document viewer like the rotate page, thumbnail view, text layer search, and many more.
The user can also export a page or part of a page as an image and also be able to create bookmarks. This tool comes free for the educational or non-commercial user, but in case if you require to use it for commercial purpose, then it has to be paid.
5) Nitro PDF Viewer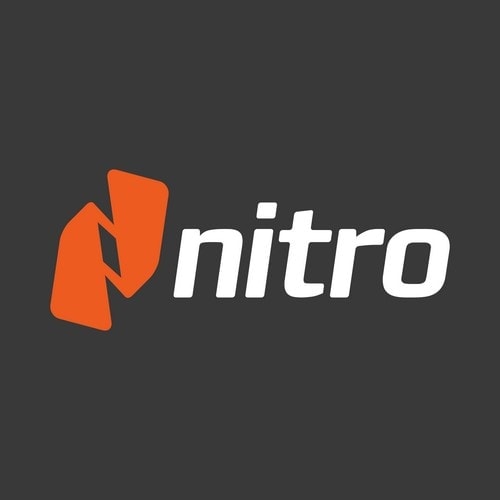 A full-featured PDF viewer, Nitro PDF Viewer permits users to create PDF files from scratch. It has an interface that looks like MS Office to enable users to highlight, annotate, and add sticky notes to the documents that are opened.
Compared to the other document viewer, Nitro PDF Viewer has a unique feature of split-screen view. This feature allows users to open two different PDF files side-by-side to compare.
This tool also has drag-and-drop support, thereby allowing users to create a new PDF file by just dragging any document on to the Nitro desktop icon. Nitro PDF Reader comes as a free and paid version.
The free version has good features and provides the ability to extract images from the current PDFs and sign the documents digitally using an e-signature.
6) SlimPDF Reader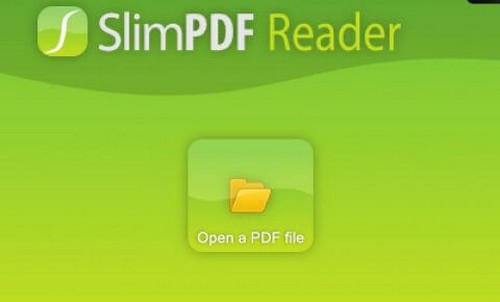 A small and lightweight PDF reader, SlimPDF Reader is available for desktop Windows. The SlimPDF Reader weighs about 1.4 MB thereby making it the smallest viewer as of now.
SlimPDF Reader has a minimalist interface and works the same as per the advertised for most of the parts. It is a high-quality PDF Viewer that comes with various features and benefits like eliminate bloatware and helps the computer to run faster, allows users to view any PDF file like the other document viewer, it is available at no cost, and it is the smallest desktop PDF Reader in the world. Just like the user's expectation, SlimPDF Reader is an excellent software to read PDF files that simply focuses on reading, printing, and viewing the PDF files.
It can load very quickly and allows the user to complete the work in less time. Due to its basic available feature for a document viewer, SlimPDF Reader can be considered as an alternative of Adobe Reader.
7) Evince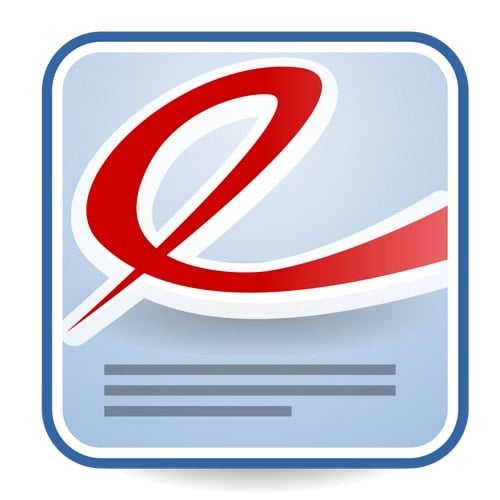 Also regarded an alternative of Adobe Reader, Evince is an open source and free document viewer that is available on Linux, Windows, and Unix operating systems. It is a default PDF viewer in Ubuntu, Debian, and Fedora.
This program was initially intended for the GNOME desktop environment. It supports many file formats like PDF, DjVu, PostScrip, XPS, TIFF, and DVI. Evince document viewer can also display two pages at once and supports slide-shows and full-screen.
This program also permits users to highlight, select, and copy text from the PDF file if they include the OCR data. One of the distinct features of Evince is that it allows the users to copy, print, and convert PDF files even if they are DRM protected.
However, the user can also turn off the feature thereby making it a perfect one for users who look to avoid DRM restrictions.
8) PhantomPDF

Also regarded as an alternative of Adobe Reader, PhantomPDF is a paid PDF reader software that is full-featured and comes from Foxit Software. PhantomPDF comes with a Ribbon-based interface that looks like MS Office and provides PDF editing and encryption features.
This tool can convert many files types to PDF and also converts the PDF to many types like MS word documents. This tool supports about 41 languages that most of the document viewer does not have this feature. PhantomPDF contains OCR that permits users to search and edit scanned documents.
This feature is available in few other document viewers where it is available as an add-on and needs to be downloaded separately. Users can add audio and video files to the PDFs and also secure the file with passwords and permissions.
9) PDFDocs

pdfDocs is an application to manage project-centric that provides the users the ability to create, edit, collate, annotate, redact, and secure PDF. pdfDocs is a paid PDF reader and is a project-centric PDF management application.
This software permits users to create, annotate, redact, and edit PDF files. It also allows to collate and secure PDF files along with operations like print, e-mail, and save documents within the Organizer workspace.
Based on the specific project, the files can be shared on a network drive to anyone. pdfDocs is a business-oriented software suite that allows the users to create electronics PDF binders.
It can automate the entire process of converting a large number of documents into a single PDF file.
10) Soda PDF

Yet another alternative of Adobe Reader, Soda PDF is a suite of applications that are used to open, create, view, edit, convert, share, and secure PDF files. This software was developed in Canada by LULU software.
It is a reliable, portable, and intuitive PDF software that can be used at home and on the go. Having Soda PDF, the user will be able to access its features on any device by using a web browser.
It accommodates on the go work and offers a complete PDF application. It helps the users to power through any PDF task. It can handle any task that the user requires like create PDFs from many file formats, convert to many file types, edit the document, create custom forms, electronic signature, and annotate files.
Conclusion
Adobe Reader is a free tool that is trusted for its global standard for the purpose of view, print, sign, share, and annotating PDFs. This PDF viewer opens and interacts with many PDFs content that includes multimedia and forms.
The above listed are few of the alternatives to Adobe Reader that is used for document viewer.
Liked this post? Check out these detailed articles on
Topic of Lists
Alternatively, check out the Marketing91 Academy, which provides you access to 10+ marketing courses and 100s of Case studies.