Times have changed, but the basic necessity of human beings has not. From ancient to modern times, every human being is in search of a place to call it his home. Humanity has looked upon their residence as a place where they can find warmth, shelter, and peace. They have worked diligently in creating a personal space that they call home and where they can find security and a sense of belonging.
You might have heard the cliché home is where the heart is several times, but we cannot live only in hearts. Everyone desires and dreams of a home of their own.
It can be a rented place or privately owned, and it can be a single BHK or a high-rise villa. Some prefer apartments, while others want an open and spacious area.
If you want to own a home, you will have to take into account various factors like the prices of properties in your city and will you be able to afford it. In times like this, when everything is so costly, it is a luxury to own a home of your own.
The rich and wealthy people are often defined by the home they live in. In the 21st century, several homes have crossed six and seven-figure mark and have become famous as the people that live in it. Some of them belong to kings, queens, celebrities, and billionaires.
These are extravagant houses and lavish accommodations worthy of a hefty sum because you will find every kind of new luxury you can think of in the most expensive homes in the world.
#1 Buckingham Palace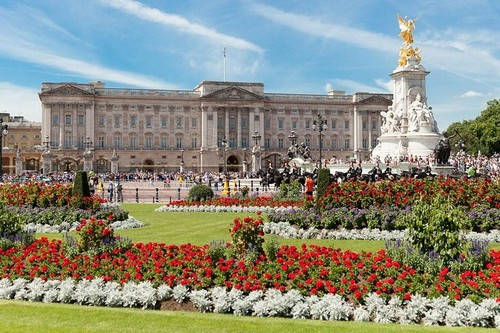 Buckingham Palace was built in the year 1703 for the Duke of Buckingham and is at Westminster, United Kingdom. It is the home of Queen of England and also serves as her administrative headquarters. The palace has been valued at 2 billion dollars and is currently the most expensive homes in the world.
The palace has historical significance and is considered as tourism spot also because people from all over the world come to see it. There are seven hundred and seventy-five rooms in the 828,821 square-foot Buckingham Palace, which include fifty-two guestrooms for royals, seventy-eight bathrooms, nineteen state rooms, ninety-two offices and one hundred and eighty-eight staff rooms.
Also included are forty acres of gardens, swimming pool and doctor's surgery.
#2 Antilia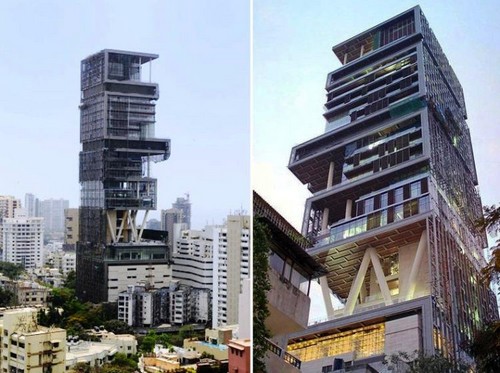 Antilia is the home of Mukesh Ambani, one of the richest men in the world. It is at one of the costliest locations in the world at Tony Altamont road in South Mumbai, India. The credit for designing the house goes to Chicago-based architectures firm Perkins and Wills, and it took them four years of hard labor to complete the residence.
Antilia is named after a mythical island located in the Atlantic Ocean and with a price tag of 1 billion dollars is one of the most expensive homes in the world.
Antilia is a high-rise building one hundred and seventy-three meters tall and built on 400,000 square-feet area that includes twenty-seven floors. The house has been built as per Vaastu, and no two levels are same.
It has six underground parking area that has one hundred and sixty-eight cars, has three helipads, terraced garden, spa, ice-room with manmade snow, Hindu temple, several swimming pools, conference room, yoga studio, home theatre ballroom and an estimated six hundred workers to maintain the place in its exalting position. There are nine elevators to carry people throughout the most expensive home in the world.
#3 Villa Leopolda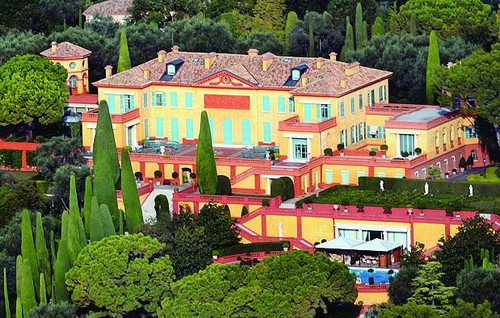 Villa Leopolda was built in the year 1902 and was the home of King Leopold II hence the name. It is the second most expensive home owned privately and otherwise third at a price tag of 750 million dollars. The residence is at Alpes-Maritimes located on the French Riviera.
In the year 1987 Villa Leopolda was bought by Edmond Safra, a Lebanese banker, and currently, it is owned by his widow Lily Safra. At one time it served as a military hospital during World War I and has also featured in several films like To Catch a Thief and The Red Shoes.
Villa Leopolda is considered one of the greatest creations in the world because of its beautiful designing. Amazing landscape surrounds the house with thick trees as it retains its beige and pink steps.
The villa is built on 18-acre land and includes nineteen bedrooms fully-equipped with fire-place, movie theatre, helipad, courts for playing sports, outdoor kitchen, greenhouse, swimming pools, bowling alley, and formal gardens.
#4 24 Middle Gap Road, Hong Kong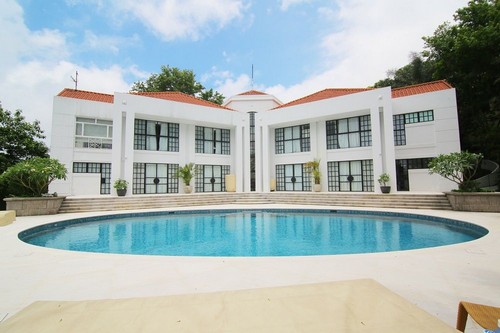 The residence 24 Middle Gap Road, Hong Kong is known by its address as it has not been named by its owners. At 446 million dollars, it is no doubt one of the most expensive homes in the world.
The house is modest by comparison and was built in the year 1991. It includes four bedrooms, four full and one partial bathroom,  a luxurious swimming pool and a parking lot sufficient for two cars. The view from this place is awesome as you can see Deep Water Bay and Aberdeen Upper Reservoir.
You will be surprised that this is an ordinary looking home and you will not find anything fancy about it. The actual cost of the house is because of the land on which it is built.
The house sits on an area of 16,330 square feet, and it is located in the most sought-after and peak neighborhood of Hong Kong.
#5 Villa Les Cedres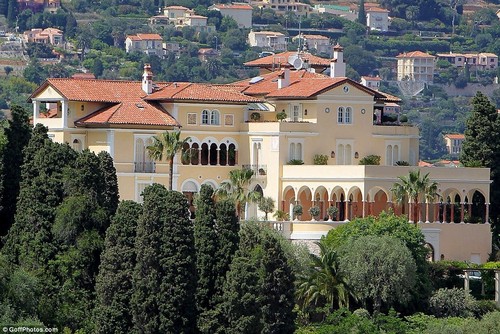 At an estimated price tag of 410 million dollars, the mansion Villa Les Cedres is one of the most expensive homes in the world. It is built on the coast of Saint-Jean-Cap-Ferrat, France in the year 1830.
The villa is named after the cedar trees that you can see on the path leading to the gate. This is one of the prime locations and offers scenic views of the Alps and the Mediterranean Sea.
Villa Les Cedres is built on an area of 35 acres and includes fourteen bedrooms on an 18,000 square-feet area. The villa also boats of a huge swimming pool, chandelier-lit ballroom, a stable that can hold thirty horses and a library with three thousand books on naturalism and flora. A garden surrounds the house and has a large pond of Amazonian lily pads.
#6 Rutland Gate Mansion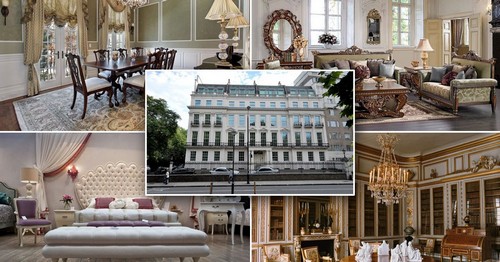 Rutland Gate Mansion at an estimated 365 million dollars is one of the most expensive homes in the world. It was once home to the crown prince of Saudi Arabia and also to a Lebanese Prime Minister.
The mansion is situated near Hyde Park in London. The credit for its interior goes to Alberte Pinto, the renowned photographer.
Rutland gate Mansion is built on an area of 60,000 square feet and includes forty-five bedrooms, several lifts, underground parking area, huge kitchen area and a swimming pool in its basement.
It seems as if special attention has been given to the bathrooms that are decorated with bronze, silver and gold attachments, malachite and semi-precious stones and Baldi baths. The windows that face Hyde Park are bulletproof for security reasons.
#7 Sky Penthouse at Odeon Tower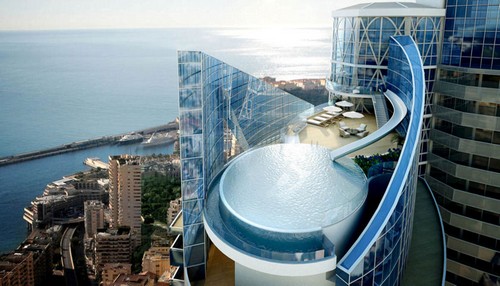 Sky Penthouse at Odeon Tower been valued at 335 million dollars and is one of the most expensive homes in the world. It is a penthouse that is located on the top of a skyscraper at 49-story. It was built in the year 2015 and stands at 557-feet tall.
Sky Penthouse at Odeon Tower is built on an area of 35,500 square feet and has a private elevator o take you up and down. It has an overall five floors.
The first is a swimming pool which is linked by a water slide to the second floor. The penthouse offers panoramic and scenic views of the city and the sea.
#8 Four Fairfield Pond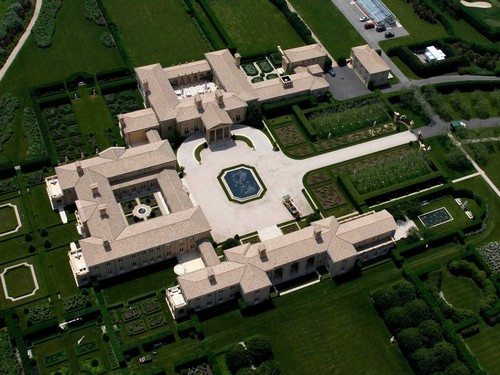 The owner of Four Fairfield Pond is Ira Rennert, the billionaire, who has given the name to the villa. It was constructed in the 1990s, and at an estimated, 250 million dollars is one of the most expensive homes in the world.
Four Fairfield Pond is a residential mansion and is located at Sagaponack, New York facing the Atlantic Ocean. The luxury house is the biggest occupied compound in the United States and is built on an area of 63 acres.
The mansion includes twenty-nine bedrooms, thirty-nine bathrooms, three swimming pools, two tennis court, one basketball court, two squash courts, a bowling alley, and ninety-one feet dining room.
#9 Ellison's Estate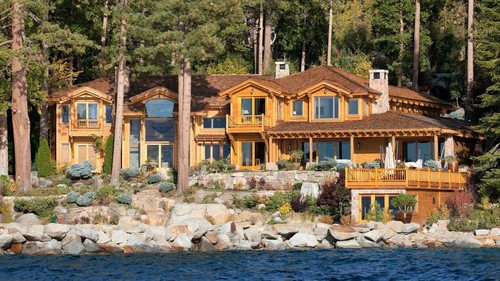 Ellison's Estate is owned by Larry Ellison, one amongst the top ten wealthiest men on the earth and the founder of Oracle Corporation. It is in Woodside, California and is built on twenty-three acres of land.
It took the builder nine years of labor to complete the mansion, and at an estimated 200 million dollars, it is one of the most expensive homes in the world.
Ellison's Estate has ten buildings, spa, waterfalls, tennis court, two garages, a man-made lake, bathhouse, a tea house, a Koi pond, and a horse farm. The architects have paid special onus on the construction, and the estate can withstand 7.0 magnitude of earthquake easily. The exterior includes a garden with vegetation and trees of Japanese theme.
#10 924 Bel Air Road in California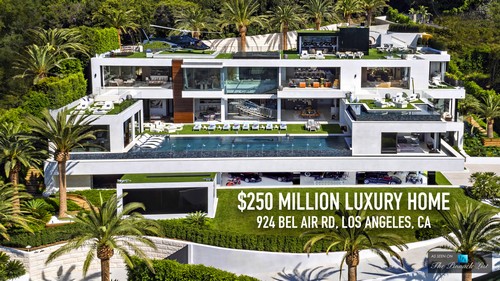 924 Bel Air Road in California is the residence of Bruce Makowsky, a luxury developer. At 188 million dollars, it is one of the most expensive homes in the world. It is built on an area of 38,000 square feet and is located in California, United States.
924 Bel Air Road in California has luxurious settings with twenty-one single rooms and twelve bedrooms that include two master suites. The entertainment deck is spread over an area of 7,000 square feet.
The house includes three kitchens, ten guest suites, and five bars along with fitness center, bowling alley, theatre, swimming pool and massage studio.
#11 Seven- The Pinnacle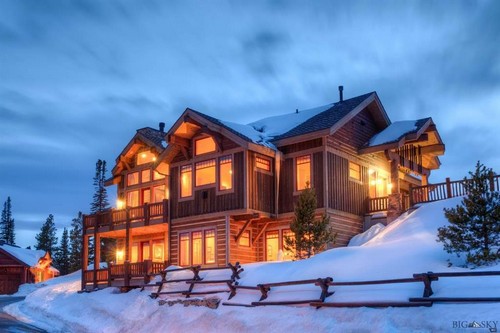 Seven The Pinnacle is the largest property with a private golf and ski community in the world at Yellowstone Club in Montana. At 155 million dollars it has gained entry inside the list of most expensive homes in the world. The estate is built on an area of 57,000 square feet and is owned by Tim Blixseth and Edra Blixseth, owner of Yellowstone Club, timber baron, and real-estate developer.
Seven The Pinnacle is the perfect mountainside gateway and houses one hundred and twenty-three rooms, has heated flooring, ten bedrooms, spa, massage area, gym, outdoor and indoor pool and fireplaces.
#12 18-19 Kensington Palace Gardens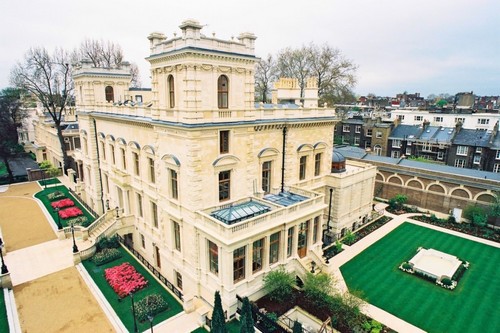 At an estimated 150 million dollars, 18-19 Kensington Palace Gardens is one of the most expensive homes in the world. It has been built in the west-central part of London and is famous because of the residents who have occupied the place at one time or other. The home has changed ownership at the hands of billionaires like Lakshmi Mittal, Bernie Ecclestone, and Rothschild Family.
The British government used 18-19 Kensington Palace Gardens during the cold war and World War II for its secret activities. The palace is decorated with pillars and marble floors from the same source as The Taj Mahal in India.
It has a swimming pool, Turkish baths, and eighteen bedrooms. The place is meant for a life of luxury and decadence and hence has been home to several well-known billionaires and wealthy people.
#13 Hearst Castle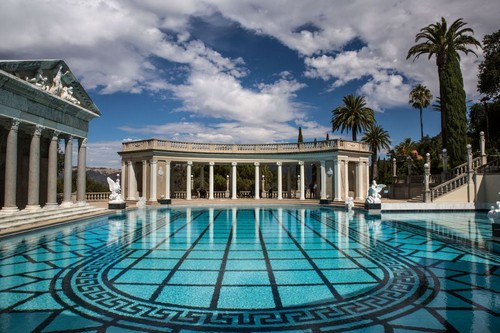 Hearst Castle was one time the residence of William Randolph Hearst hence the name. It is situated on the top of a hill at San Simeon, California and at an estimated, 130 million dollars is one of the most expensive homes in the world.
The credit for the architect and design goes to Julia Morgan. Although after the death of Hearst it has become a tourist and heritage site still at one time it was a private residence hence its name in the list of most expensive homes in the world.
The Hearst Castle is given a shape of alphabetical letter H and includes disco area, outdoor Neptune pool and indoor Roman pool, private zoo, film theatre, airfield, nineteen sitting room, fifty-six bedrooms, and sixty-one bathrooms. This is now a historic mansion and open to public viewing.
#14 17 Upper Phillimore Gardens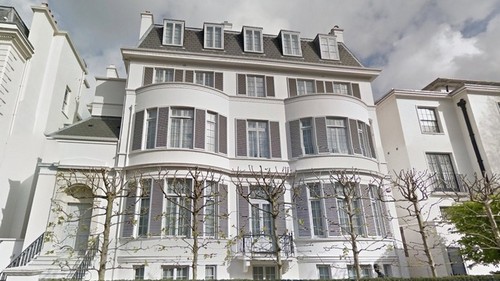 You will be surprised to know that at one time 17 Upper Phillimore Gardens was a preparatory school which was at a later date turned into a mansion. It is a private residence of Ukrainian origin Elena Franchuk, a philanthropist and businesswoman.
At an estimated 128 million dollars, it is one of the most expensive homes in the world.
17 Upper Phillimore Gardens is a luxurious establishment that includes a gym, sauna, underground swimming pool, and a cinema. You will be surprised to note that it also has a panic room for emergencies. The interior is done in marble and gold while expensive artworks grace the walls.
Less than 1% of people in this world can have homes that have a price tag of millions and billions. You need incredible wealth to own such homes.
The homes of wealthy display innovation and artistry so that they can find the right balance between convenience and comfort. The most expensive houses, in fact, are particular places where the owner can easily spend a fortune and flaunt their wealth.
Topic of Most Expensive
Alternatively, check out the Marketing91 Academy, which provides you access to 10+ marketing courses and 100s of Case studies.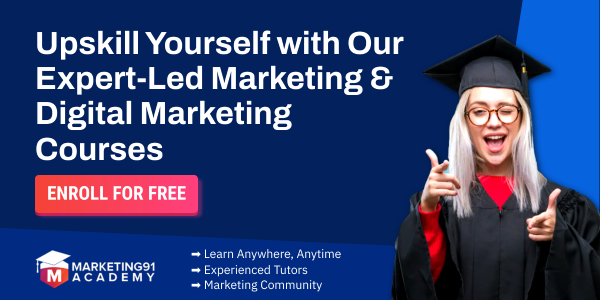 Liked this post? Check out these detailed articles on