Microsoft launched PowerPoint in 1987. It became relatively loved by people in subsequent years. Soon enough, several features were added to the presentation tool. PowerPoint has been the king of presentation tools through all these years. It is rightly so- after all, it was the first presentation tool which entered mainstream computers.
PowerPoint has revolutionized events, training, and education. Although it continues to be a favorite among its users, several other presentation tools should be considered. The alternatives of PowerPoint offer new and exciting features.
Even novice presentation makers can avail of these tools to create something exceptional. There are many engaging and customized options that you may use. Let us first understand why you need to opt for the alternatives of PowerPoint.
PowerPoint has several advantages. It is easy to use and download. It can be used anywhere virtually.  Presentations created through PowerPoint are exciting and attractive.
However, other than all its features- PowerPoint also carries some disadvantages.
When using PowerPoint, there's always the possibility that you may come across technical difficulties. At the same time, there are several features that you might want to add to a particular slide. You might also want to add too many effects to a slide, making it overcrowded.
Certain ongoing costs are now linked with PowerPoint as well. It is a part of the Office 365 package, and there you do not receive any proprietary license for a specific cost anymore. The templates and animations have become overused with time. We could always do with a change in style and effects.
Alternatives of PowerPoint can also be your more affordable solutions for the same purposes.
For these reasons, we find ourselves attracted to some of the feature-rich PowerPoint alternatives.
Some of them are listed below-
1) Canva| Alternatives To PowerPoint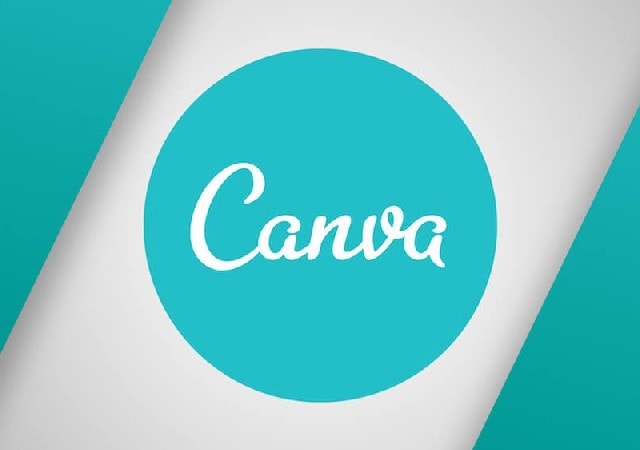 There are some very eye-catching designs at Canva.
Their presentation feature is lovely to use, with stunning visual options. There are several free design options and some inexpensive features.
It is possible to create an entire presentation for free.
Canva lets you design anything and publish anywhere with the utmost ease. It offers you Graph, photo editing, and print features, plus it is pro version offers you-
Design anything
4M+ photos & elements
1000+ fonts or upload your own
Brand Kit
Unlimited folders
Resize to any format
Create animations & gifs
Priority support
Features of Canva include-
Several layouts for every occasion along with Stock images and illustrations and Social media Graphics
Fonts Library and Drag and Drop Editor, and you will get more than 20 professional types of graphs to choose from
You will get professionally designed templates to fast-track your workflow and thousands of free templates for all kinds of occasions
2) Emaze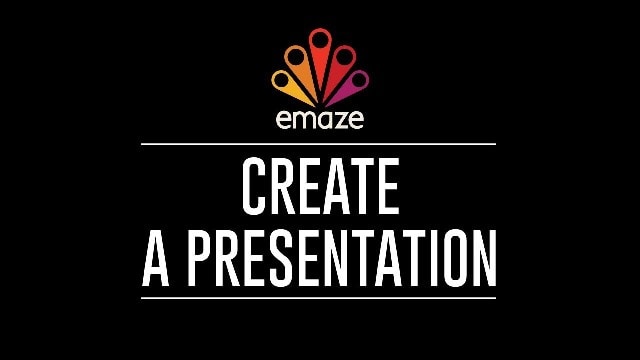 Emaze is a highly innovative presentation tool.
The back end of your Emaze presentation is made with the help of HTML5. It makes it a highly reliable slideshow option.
If you want to create something on your mobile while ensuring that it looks presentable, then Emaze is the tool that you should rely on.  You can opt for this one to turn your presentation into an appealing visual story with ease.
Features of Emaze include-
Emaze helps you save time and resources. It has easy to use platforms that can be used to create beautiful presentations
You can monitor and protect your data, plus Remote Presenting is an option, and there are automatic designs as well
You will get Art & Design, Business Templates and Edu Templates with Emaze presentations solution
In addition to the effective presentation solution, Emaze also offers Website, E-cards, Blogs and Photo album solutions
3) Focusky | Alternatives To PowerPoint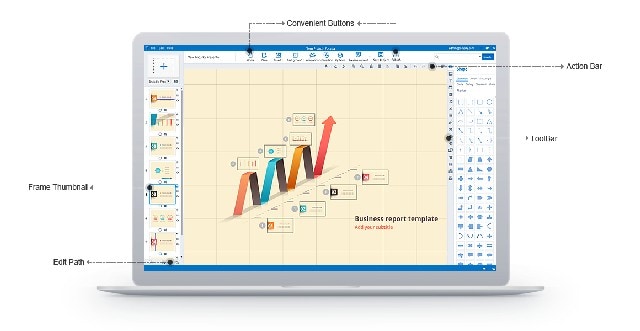 It also comes with the HTML5 feature. It makes presenting through devices elementary and easy. The animation based presentations get backing by FLASH.
There is a free vector library. You can avail of more than five thousand vectors. Creating animations is very easy on Focusky, which has some highly affordable prices. You can choose this one for HTML5 business presentations.
Choose this PowerPoint alternative for creating enticing visual experiences for your audiences.
The features that make it one of the key alternatives of PowerPoint are-
The interface is very user-friendly, and you will get professional results in just 5 minutes
The transition through slides is effortless and effective, plus you will receive Infinite canvas & unlimited zoom and pan effect
The Animation Editor of Focusky is fantastic for smooth animation and transition effects
There is a 3D Camera, plus you will get easy-to-use interaction designer
It offers to the export of a variety of formats (e.g., MP4, Exe)
Built-in word art, video background, rich media presentations, whiteboard animation, charts, and graphs are some of the other key highlights
4) Google Slides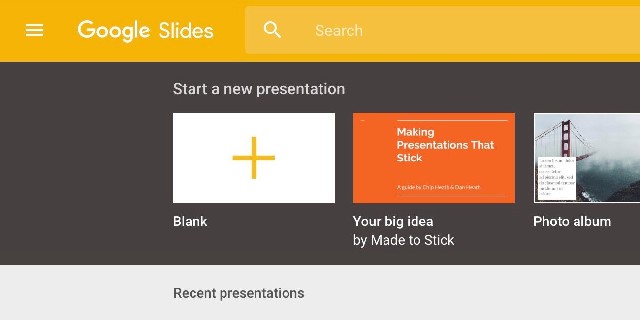 It is a wonderful tool to use. It is particularly so because Google slides integrated with all other apps of Google. It makes all your information easy to access and use. There is an intuitive interface that you can avail of with real-time collaboration. Some of its features are-
You can collaborate with anyone in real-time.
You can publish your presentation on the web and embed them on your sites.
You can view the speaker notes.
You can have sessions and monitor presentation time.
5) Haiku Deck | Alternatives To PowerPoint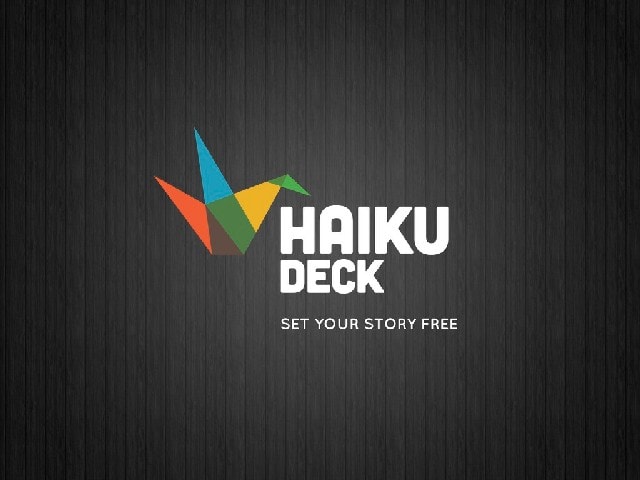 Haiku Deck is best for short and easy to make presentations. There are several readily available stock photos. The text is bold and very attractive. If you see a slideshow that has several colorful stock photos, then you're looking at Haiku Deck. It is not as customizable as all other tools but still worth it.
You can choose it for beautiful personal as well as business presentations
Some features that make it one of the popular alternatives of PowerPoint are-
It has an iPhone Remote, and you can export to pdf or PowePoint
There are several charts and graphs included in it
Inclusion of a wide range of templates for effective power-point presentations
You can share your presentations with anyone, plus it lets you edit in real-time, chat and do comment with ease
It also works in collaboration with PowerPoint so that you can convert PowerPoint files to Google Slides and vice versa
6) Keynote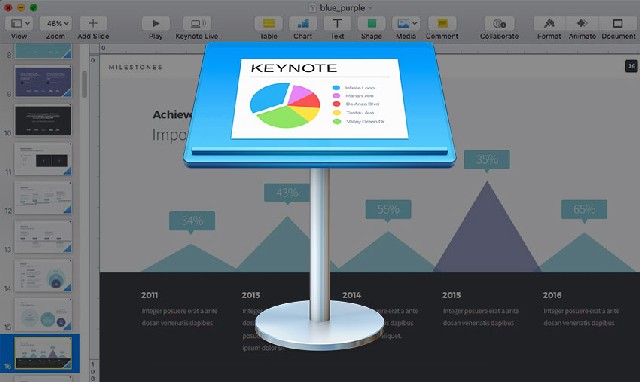 It is an alternative provided by Apple.
This was initially a part of the iWork suite for Macs. But it may be used for free through an iCloud account online.
You might find that presentation makers do not so prevalently use it, but that doesn't mean it's not right.
The features that enable it to secure its place in our list of top alternatives of PowerPoint are=
Force click image support, plus it lets you choose from over 30 eye?catching themes
New Line Draw Build Animation that will make every slide stand out
Access to recently used fonts, also, it enables you to add spectacular transitions and animations in your slides
7) ZohoShow | Alternatives To PowerPoint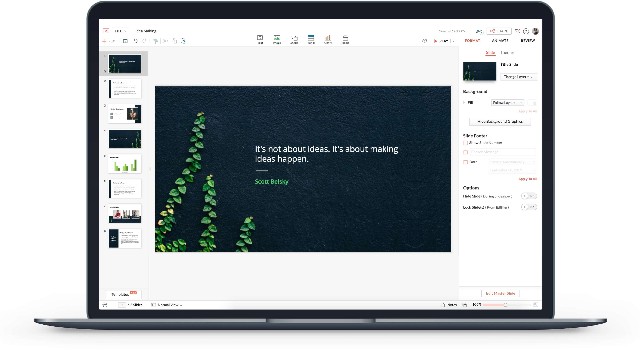 This might not be the prettiest option on the list. This tool is particularly for salespeople who are concerned with results and stats. If you want to present more content than allowed in a PowerPoint slide, then Kineticast is the tool for you.
It enables you to create, present, collaborate, broadcast and publish presentations in the most adept and customized manner possible.
Some of the most powerful features that make it one of the key alternatives of PowerPoint are-
You can link to social media sites, videos, and detailed features pages
The site is very SEO friendly, and it is one-stop for all your presentation needs
You can bring in your PowerPoint files and enhance them with its advanced formatting options
Its design features will let you emphasize content, alter shapes to your imagination, and polish images to the perfection
You can also reinforce your data with charts using ZohoShow, plus it also gives a better and customized organization of data.
8) PowToon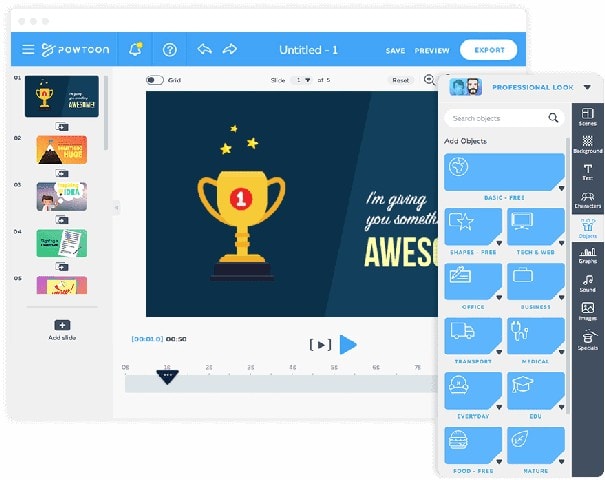 It is for people who like videos and animation.
It can be used to make fun animation videos for product demos. Often it is also used by people to create tutorials and DIYs videos. If your content has more dynamics than your text, then PowToon is the tool for you.
A wide range of PowToon solutions that you will get from this PowerPoint alternative includes Enterprise, Agency, Education, Marketing, Training, PowerPoint videos, YouTube Video ads, and so on.
The features that make it one of the key alternatives of PowerPoint include-
Offline Presenting alongside Screen Sharing, Video Management, and Drag and Drop Interface
It lets you import your PPTx and watch as it converts to a video
PowToon enables you to excellent your new video by using royalty-free footage, animation, images, voiceover, characters, or music before exporting it
9) Prezi | Alternatives To PowerPoint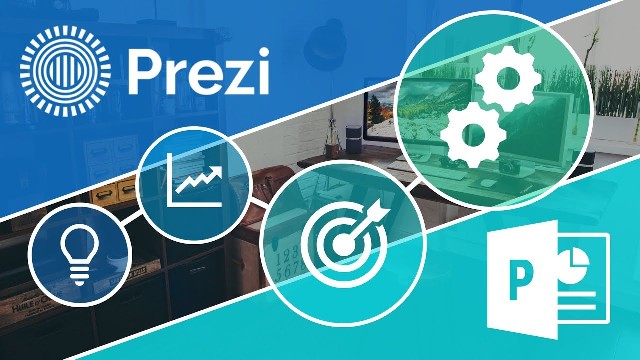 Prezi has become a favorite among its users.
It has a non-linear style of presentation. However, since it does not support anything additional, some people might be turned off. There are some beautiful templates that you may use, although it is not entirely customizable.
People who are not designers can get the features that will help them create presentations of the quality of a designer.
Important highlights that make Prezi one of the most intuitive alternatives of PowerPoint-
Unlimited Presentation along with Non-Linear presentation style, Zoom and pan on one slide and Shared Folder
It is quick to start, customize and highly impactful with its drag and drop features that offer story blocks, smart branding, charts, and media
Prezi includes mobility, analytics and presenter tools
10) SlideCamp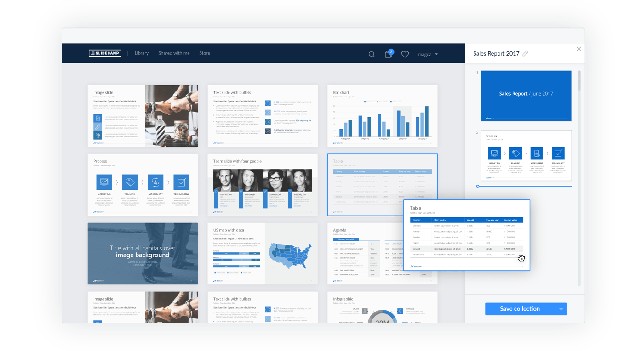 This tool has several maps, charts, and product slides.
If you want to be professional but at the same time, want to avoid being flashy, then SlideCamp is the tool for you.
There is no complicated software and no new concepts that are hard to understand. The designs are sleek. These can be easily edited on PowePoint or Excel, helping you save time.
Top highlights of SlideCamp that make it one of the most favorite alternatives of PowerPoint are-
PowerPoint Slide Library makes it easy to use already known designs and templates
You can easily enforce brand standards to make your presentation look consistent
An instant slide search is possible, plus offers a drive brand consistency
You can easily share your slides with your team
SlideCamp enables you to re-purpose existing slides
11) SlideBean | Alternatives To PowerPoint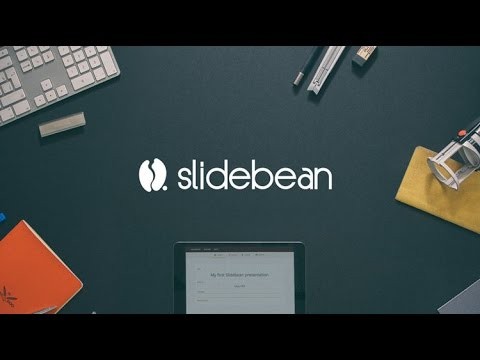 There are not many customization options that you may avail of.
However, some stunning design templates cannot be found anywhere else. If you are in a hurry and do not have time to add too many features and effects, then you can rely on SlideBean.
It is the best tool if you want to showcase good content and make it easily accessible.
Notable features because of which SlideBean is considered one of the key alternatives of PowerPoint include-
There are professional templates and AI-powered presentation design
The formatting is automatic with images, text, and charts alongside Images and Text
There are a vast image and icon gallery together with blazing fast speed, pitch-perfect design, and smart image recognition
12) SlideDog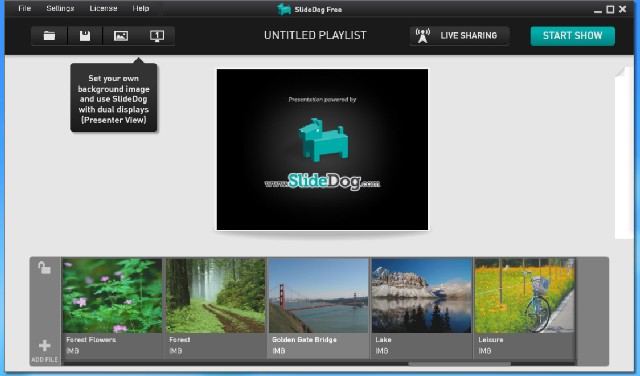 You can rest assured that you will meet no technical difficulties on SlideDog.
If you want to use PowerPoint subsequently with another efficient tool, then SlideDog is the tool to use. You can easily incorporate files from PowerPoint, Prezi, video files, and PDFs.
There is a lot of multimedia which you can easily use and avail.
It has many features that make it one of the popular alternatives of PowerPoint and some of them include-
Remote and live sharing alongside seamless switch between slides and Digital Signage
It enables you to create smooth playlists from your favorite presentation media
It lets you drag-and-drop most multimedia and presentation files straight to the playlist
With the help of SlideDog, you can make your presentations indeed interactions
Features like Remove Watermark, Presenter View / Dual Screen, Custom Background, Live Sharing, Poll & Quiz, and SlideDog Remote Control
13) Slidely | Alternatives To PowerPoint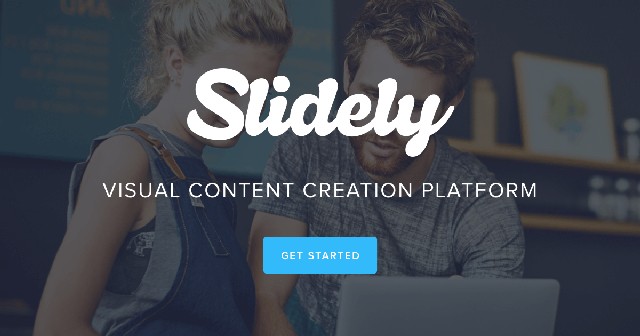 This is a creative presentation tool! If you want to make something fun, engaging, and visually compelling, then you can rely on Slidely.
It is not so much for business and educational purposes. If you're preparing for something interactive and light-hearted, then Slidely will give you some of the best templates out there. The presentations created through this tool are visually stunning.
Top features that make it one of the significant alternatives of PowerPoint are-
Remix Photos, Movie Creator, Video Production Service along with Photo Collections/Collages and Capture Photos and Sequences
It is one of the first-rate visual content creation platforms
You can use it to create Promo Videos, Facebook Ads, Instagram Ads, YouTube Ads, and LinkedIn Ads
It has comprised the full range of templates for your presentation that will convert
14) Slides 

Slides have several free slideshows that you can view to get some guidance.
There is much functionality within the tool, and you can forget about being blogged down.
It's easy to use online as well as offline with limited but efficient templates. Its features are Vertical Slides, Private Decks, Password Protection, Public and Private Sharing.
Other highlights that make it one of the significant alternatives of PowerPoint are-
It offers you access to your presentation's full source code
You will find out luxurious customization options using CSS
com enables you to export a copy and present offline or store on your web host
Your presentations will be viewable, sharable, and have password protection
15) Sway | Alternatives To PowerPoint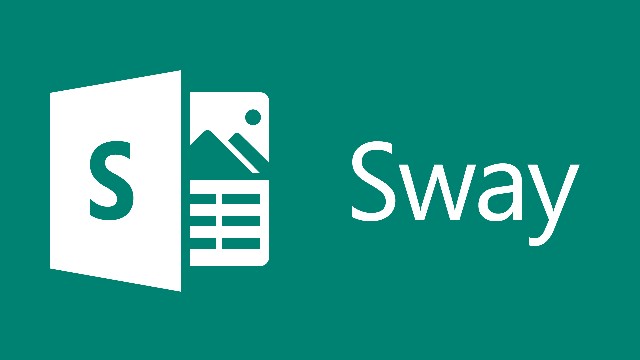 If you want to stay loyal to Microsoft, then you can count on Sway.
Introduced by the same software company as PowerPoint, Sway has a ton of features that can be used to create some beautiful presentations.
It can do everything that PowerPoint does in an even better manner.
Some of its features that make it one of the top alternatives of PowerPoint are-
Interactive Reports, Beautiful Layout, and Interactive content display through images, videos, etc.
It enables you to add content from anywhere easily
you can captivate your audience with your online canvas
Wrapping it up!
PowerPoint will continue to hold its place in the presentation world. If you feel that its options and designs constrict you, you can always check out these fantastic alternatives of PowerPoint that we have mentioned above.
Trying something new is still fun, and who knows, maybe you find your perfect presentation partner to enhance the appeal and conversions.
Which one do you find the most useful alternative to PowerPoint? Did we miss any of the PowerPoint alternatives that you prefer using?
What kind of features are you looking for from your alternative of PowerPoint?
Share with us in the comments below.
Liked this post? Check out the complete series on Lists