YouTube is a familiar name that has been on everyone's lips since its inception. It is acknowledged as one of the most dominant portals in the whole world for free content viewing. It has a vast user base that hosts innumerable videos that are uploaded, seen and commented on a regular basis. YouTube has proved a favorite amongst both the celebrities and common individuals alike and currently holds the third position in terms of most visited online platforms and second as the most popular site according to Alexa in the world.
Is it one of the best sites to watch videos is a question that is open to debate but it is also true that millions of individuals are clamoring for alternatives because of revised guidelines, complaints and changes without any prior notice.  Yes, it has captured the imagination of its users by bringing diverse content that is educational, entertaining and instructional on a single website.
It has been successful in fulfilling the aspirations of millions but remember healthy competition is good for any industry and it is important that we start looking at alternatives that can serve us better.
Top 10 Alternatives of Youtube
1) Daily Motion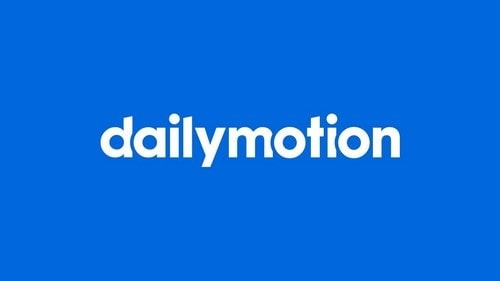 Daily Motion was established in the year 2005 and with time has gained immense popularity as one of the most well-liked sites for video-sharing. Currently, it is available in nearly thirty-five local versions and eighteen languages in the world with an estimated three hundred million users on a monthly basis. This technology portal is owned by Vivendi along with partners and has established headquarters base at Paris.
Daily motion is one of the top ten alternatives of YouTube and is becoming more and more popular day-by-day.  Viewers find it easy to handle because of the same layout and similar interface as YouTube. The platform has its own rules and regulations. There is certain flexibility for content uploaders and an option of monetizing with help of paywalls and ads. It is easy to create an account and upload your video on this sharing platform. It does not have an age-bar and viewers can watch the videos for free.
Daily motion is a high-quality platform and has set up policies that limit contents at 60 minutes in length and 4GB in size and 1080p video resolution. A viewer can watch professional quality content easily and uploaders can upload whatever content he desires as the rules for removing videos is very lax. Remember the high-definition uploads can be used only by pro-users.
2) Vimeo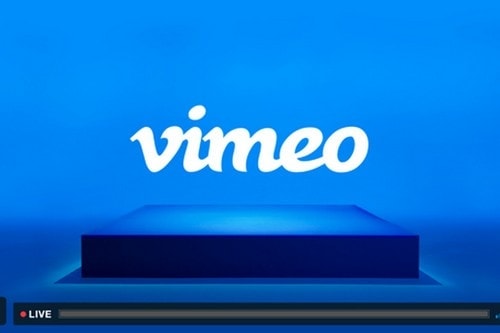 Vimeo was founded in the year 2004 and by the year 2007 it was supporting HD video content by becoming the first site to do so. It is a video-sharing platform that boasts of being open and ad-free. This means that a viewer will have fewer opportunities for distraction as he will able to focus on the content and nothing else. Vimeo is one of the top ten alternatives for YouTube. It is available in several languages and serves a worldwide area from headquarter base at New York City in the United States.
Vimeo offers technology and tools that help creators to upload, share and monetize videos with ease. It has set up 500MB content limit per week that can be upgraded to 5GB for every user for a monthly fee. Registration on this website is optional and its subscription plans have been implemented to satisfy diversified customer segments. Vimeo has put its full onus on quality rather than quantity and this is the reason why it is gaining momentum amongst its users.
Vimeo is a neat interface and is considered a haven for classy and creative content creators as they can show their work without distracting elements. Its homepage is considered one of the best and is often visited by professionals related to fields like photography, cinematography, dance, and music. Vimeo is one of the best sites for interesting, experimental, educational and classic videos that leave a mark on its user.
3) Metacafe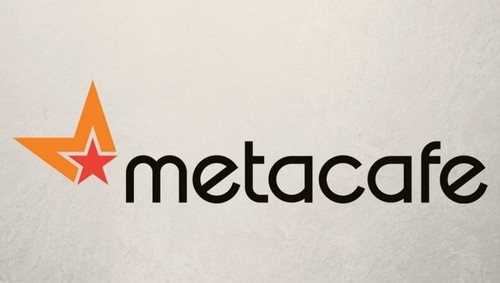 Metacafe is a sharing and hosting the website of video content that is popular because of entertaining videos in genres like music, games, and movies. This private company was founded even before YouTube in the year 2003 and has established headquarters base at San Francisco in the United States. At the onset, its payout was quite similar to YouTube but in recent years it has limited itself to short-form video content.
Registration with this popular site is optional as it attracts an estimated forty million viewers. It has a limit of ninety seconds and hence you cannot view any detailed and comprehensive video content like YouTube but its no-nonsense attitude and light-hearted videos have become a hit with viewers who are looking for community-based content.
Metacafe is one of the top ten alternatives of YouTube and boasts of a minimal interface with easy-going privacy policies. It is considered a safe haven for those who do not like restrictions of any kind. Its strength is its reliable speed for streaming as well as an extensive content collection. There is no age restriction and account creation is not compulsory. Metacafe is supported by advertising and hence works with brands associated with entertainment, food and beverage, consumer electronics and automotive industries.
4) Vevo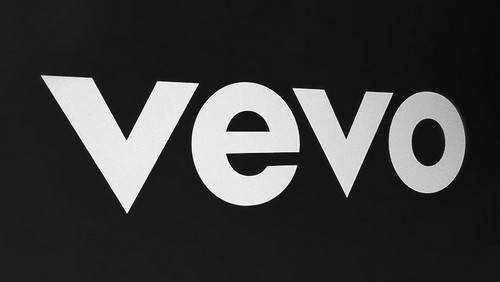 Vevo is considered one of the top ten alternatives of YouTube as it is a popular website for online music like its adversary. It is an American origin hosting service website for multinational video-content. With headquarters based in New York City, Vevo became a serious competitor to similar websites but in the year 2018, 24th May it shut down its apps and consumer website. At present, it shares its content via YouTube.
Vevo possesses an innumerable supply of music-related videos and it promises to deliver hard and fast because of its good streaming speed to its viewers. This popular and easy-to-use website guarantees HD content and good qualitative music videos by mainstream artists. The smooth interface allows easy browsing and exploring via its featured playlist.
Vevo encourages participation in its site by awarding artists with at least 100 million views on its own and partner websites. It is a music video site and has no diversified content to attract a different sort of viewer base. The best thing about Vevo is that it keeps track of all the newest releases of highly popular artists.
5) Twitch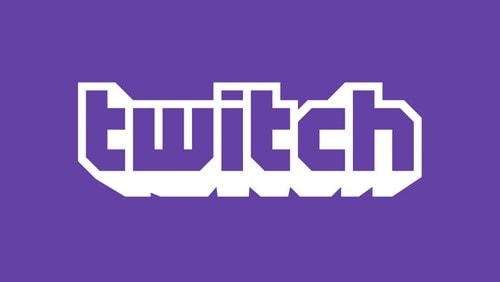 Twitch is one of the top ten alternatives of YouTube and favorite websites for people who are mad for gaming videos. Its tight-knit community has proved a blessing for individuals who love to watch breathtaking game plays. Yes, the website has focused its onus only on games and you cannot hence see a diversified viewership. Its massive collection has however proved a blessing for gamers who love this site unconditionally.
Twitch enables on-demand as well as live sharing of the video-game by allowing gamers to watch, broadcast and talk about it. By May 2018 its daily active-user were 15 million and monthly broadcasters 2.2 million. Twitch has set up a unique monetization policy that allows its creators to accept donations from the individuals viewing its content. It does not allow ads to disturb the video content and is known for its reliability in live and fast streaming.
Live broadcasting and game-based video content has attracted serious players from all parts of the world. The only drawback of this site is that you cannot go back and rewind the videos and its payout is also very less compared to other sites like YouTube.
6) Veoh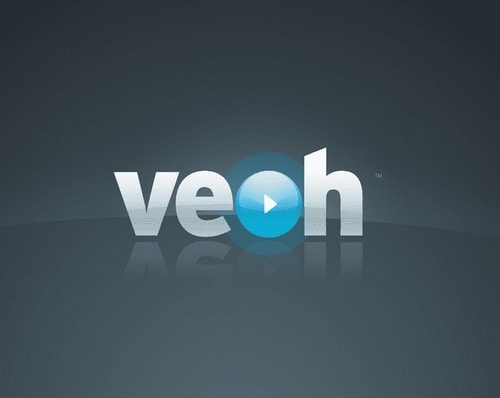 Veoh is a video distribution site that was launched in September 2005 and again relaunched in the year 2007 February without beta services. It is considered as one of the top ten alternatives to YouTube as it allows uploading of any video whose length is not an issue. Veoh has a clean interface that enables content sharing with friends, forums, and groups.
This video hosting site lets a viewer discover, view and personalize contents by finding TV series movies and other contents of different time length. It also enables direct messaging, creating groups and adding contacts like other popular social networking sites.
Veoh has gained immense popularity in recent times as people are able to upload and view quality content very easily. It uses peer-to-peer technology that allows streaming of online videos from the web easily.
7) Flickr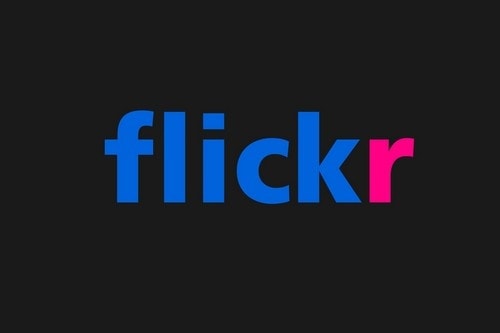 Flickr is an established website that is known for popular video and image hosting services. It was founded in the year 2004 and after changing hands several times is currently owned by SmugMug. Available in several languages this site has headquarters base at San Francisco in the United States. Registration and opening an account is necessary to host and view its contents.
Flickr has proved to be one of the top ten alternatives for YouTube as it allows uploading of videos freely without any disturbing obstacles.  Its clean interface has a variety of content but the uploads are limited to ninety-second capacity, Free users are allowed to upload ninety-second two videos every month whereas subscribers who have paid $25 has an option of unlimited uploads.
Flickr has gained its reputation as an image database and its users are generally content creators that are looking for suitable options to post videos and images in social media and blogs. The website offers the option of earning money from the content by selling the rights to the website.
8) DTube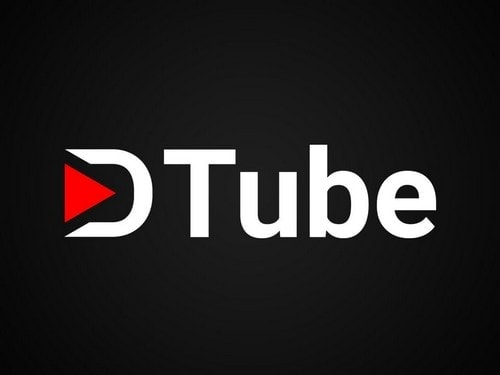 DTube is a decentralized portal whose basic concept has been based on blockchain technology. Since its launch in the year 2016, it has proved itself as an apt alternative of YouTube as the interface of both sites are quite similar. Ads are the bane of our existence and DTube is a website that does not allow any ads to disturb your viewing.
Users have the option of saving any video they liked, browse through a trending content, check out viral videos from trending tags and save the videos they love so that it can be viewed later on. The best part of DTube is that you do not have to pay any initial or transaction fees to use this streaming service and if you upload any videos on its portal and comment on any other you will be rewarded with Steam cryptocurrency for one week.
The drawback of DTube is that as it is a new site it does not have a huge collection of content as yet and once uploaded you cannot take down the video. DTube is still in its infancy stage and with time has the ability to overshadow YouTube effectively.
9) IGTV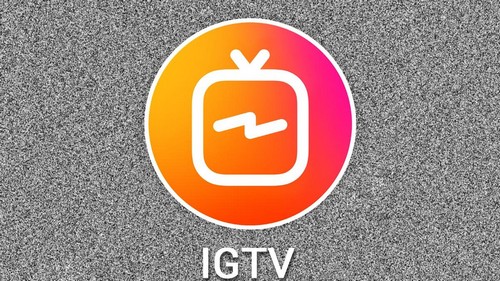 IGTV was initially released in the year 2018, 20th June, by Instagram and is a standalone app for vertical videos. It is also accessible within the Instagram website and app and is available in thirty languages. Within a very short span of time this video streaming platform has become a serious competitor and one of the top ten alternatives of YouTube.
IGTV allows uploading popular or verified vertical videos with a limit of sixty minutes with 3.6 GB file size and new ones with ten-minute length and 650 MB file size. For Instagram account holders IGTV is a free-of-cost website where you can easily upload and watch video content. Users can watch videos on smartphone and content creators can post both long and short videos.
IGTV has focused on the type of vertical videos that are a weakness of YouTube. Its content includes informative videos as well as videos for behind-the-scenes. It is easy to navigate IGTV and has thus created a successful user base with nearly a billion active users. The disadvantage of using IGTV is that it has limited itself to vertical videos hence its advantage is also its minus point. Moreover, the length has been restricted to sixty minutes that compared to YouTube is a serious issue.
10) Facebook Watch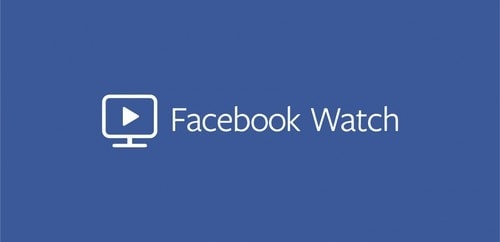 Facebook Watch as the name suggests has been launched by its namesake Facebook in the year 2017, August. It is a website that operates video-on-demand services with the best streaming speeds through its new platform. Its worldwide user base is one of the largest as it is easily available in platforms like iOS, Android and Web.
Facebook has been collecting and hoarding videos since a long time now it has put its onus on offering creators an apt platform to create videos and upload them with this recent launch. Facebook Watch gives its creators access to analytics and data that will help them immensely in growing their user base to a greater extent.
Facebook is considered one of the top ten alternatives of YouTube because both enjoy a huge user base and are extremely popular. This commercial site provides a personalized suggestion for watching the videos depending on its popularity. It has a revenue-sharing concept that is similar to YouTube and thus pays a chunk of ad-revenues to the people who create and upload contents. Facebook Watch is focusing on exclusive content so that it can gain desired popularity amongst the masses. It has entered into viable partnerships with lots of creators so that it can launch an original series with exclusive content that has not been seen by anyone.
Competition is the name of the game and a healthy one encourages better content and best policies. Yes, it will take some time for the new websites to reach the heights of success that YouTube has already surpassed but YouTube has been in motion since a much longer time period. The alternative portals have some of the best features and with time will become proficient competitors. Who knows that a time might come when they will easily surpass their predecessor and become the number one site in the world? There is hope for all the websites who are competing with YouTube to gain the popularity and fan base that the website has managed to do so within such a short span of time.
Liked this post? Check out these detailed articles on
Topic of Lists
Alternatively, check out the Marketing91 Academy, which provides you access to 10+ marketing courses and 100s of Case studies.