Photoshop was created in the year 1988 and was initially released in the year 1990. Adobe Inc has developed it and with time has created a niche place for itself.
This image editing software is actually for raster-graphics and digital art, and its popularity has compelled people to acknowledge it as a generic trademark. Photoshop is the tool-of-choice for professionals who want unique features and are looking for industry-standard software.
Photoshop has become synonymous with editing images and is available in twenty-six languages. Yes, it helps to make the images look amazing, but why will anyone want to open his wallet every time to do so.
There are good alternatives that are either free or cost quite less; hence, why not opt for them. People have started looking for substitutes for Photoshop because they are unable to meet the high subscription costs.
Some individuals even do not require so many features and are unwilling to pay a lump-sum amount for it. Just find one app that is either free or cost less and search whether it meets your specific requirements. A few clicks on your computer and you have found a better choice.
Table of Contents:
GIMP
Affinity Photo
Paint.net
PicMonkey
Sketch
Pixlr Editor
SumoPaint
Krita
Acorn
Fotor
1) GIMP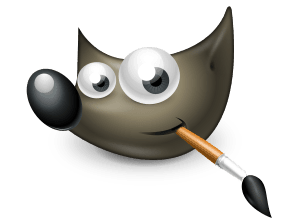 If you are looking for the top 10 Photoshop alternatives, then look no further than GIMP as it is free which Photoshop is surely not. The abbreviation stands for GNU Image Manipulation Program and is available in platforms Mac, Windows, and Linux.
The open-source software was initially launched in the year 1996 and has proved its worth in gold in all these years.
GIMP is a powerful and creative tool to have in your corner as it is highly customizable. Its all-important features include color transformation, color correction, advanced filter, masks, layers, enhancement, selection, cloning and of course compatibility with popular file formats.
Your picture gets an instant boost with the help of single click filters and tools. It is a cross-platform editor, and its latest version has a new interface that has integrated menus, palettes, and toolboxes in one window.
It also has a manual that can offer step-by-step guidance to avoid any problems. GIMP's developer community is always on the look-out to make its software better with time.
2) Affinity Photo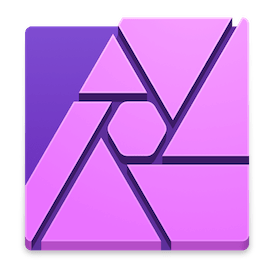 Affinity Photo is an image editor software for raster graphics. It was initially released in the year 2015 and has been developed by its developer Serif. If you are looking for the top ten Photoshop alternatives and are willing to spend a few bucks, then you must opt for Affinity Photo with its one-time payment scheme.
It is available in platforms iPad, Windows, and Mac and is compatible with several file formats including Photoshop. It is way cheaper than the other software and has become a huge favorite amongst the professionals that seek something extra to enhance their work.
Affinity Photo promises unlimited undo, less crash, and high speed for improved performance. Its creative features include clone tool, healing tool, grids, guides, rulers, stroke stabilizer, blending modes, layers, pen tool, plugin support, and 360-image roll-correction.
Its website offers a free trial to understand it better so that you can come up with enhanced and better performance.
3) Paint.net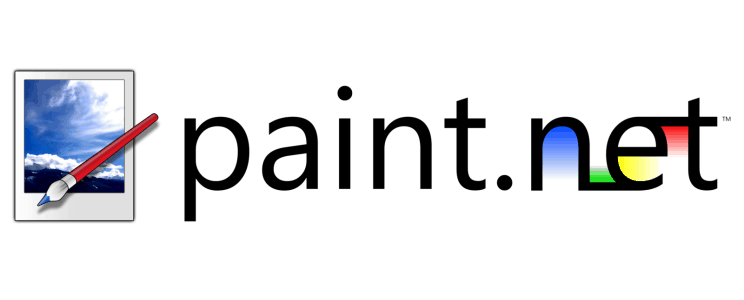 Paint.net is a Windows-based platform from Microsoft. This useful tool is competent and easy-to-use. The software tends to lean towards photo editing instead of artistic creation, although its special effects help the user to create false perspective, push and blend pixels, repeat and tile selections, and various other things.
If you are looking for the top ten Photoshop alternatives and that too free versions then choose Paint.net. It is an image editor for raster graphics and was initially released in the year 2004. Its features include a user interface with viable support for layers, automatic filters, editing tools, special effects, and unlimited undo.
Paint.net is open-source software that allows its operating code to be manipulated, edited, and changed. It is swift and allows working with multiple photos. It is effortless to handle, and even an inexperienced person can do so in its streamlined interface. 
The website has a user-friendly community that offers plugins, tutorials, and help on-demand with a single-click manual option.
4) PicMonkey

PicMonkey is an online software for image designing and editing and is accessible via PicMonkey mobile-app and web browser. It is compatible with iOS, Android, Windows, macOS, Linux, and Chrome OS.  
PicMonkey was founded in the year 2012 and offered its users designing and editing tools along with design templates for business cards, thank you cards, announcements, and invitations.
One can start working from scratch or easily edit an existing image from either computer or web with ease. It just requires attaching itself with the Flash plugin.
PicMonkey has been acknowledged as one of the top ten alternatives to Photoshop. If you are a free user, you can gain access to most of the features and tools, but if you have a membership, then you can avail yourself of full workflow that also includes sharing and saving to social accounts like Twitter and Facebook.
PicMonkey has a simple interface and state-of-the-art features that includes ready-to-use buttons. Essential features include add-ons like text tools and fonts, support for layers, overlays, and filters, the ability to make a collage and templates and watermark to make the projects better and fast. It also acts as a re-toucher by giving and adding visual interest.
5) Sketch

The Sketch is an image editor software for vector graphics and was released in the year 2010 for the platform macOS. It is a professional tool and is available at a yearly subscription cost.
One can try it for free to understand it better before making a purchase. The mind-blowing features of Sketch allow a user to create from something basic to complicated design very quickly.
If you are looking for the top ten Photoshop alternatives, you can opt for Sketch as it is one of the best in business for designing layouts especially by web designers, product designers, layout teams, and everyone who wants to work with graphics. Besides basic editing it allows color fill, cropping, and inserting images.
Expert and robust features of Sketch are a boon as it is easy to maneuver around this software with customizable palettes. The user has a lot of control over the style, layers, style presets, color picker, and gradients.
You can also avail yourself of Sketch plugins as extensions. A sketch is a good option for the professionals that want to adjust scale, brightness, saturation, and hues. The best part is that a user can go back to its original design if he so wishes.
6) Pixlr Editor

Pixlr Editor is one of the top ten alternatives to Photoshop. Owned by Autodesk, it is a powerful tool that is available online, and hence, the user can use it on whatever operating system they want on the Web.
It is available in the mobile app and desktop version in platforms iOS, Android, macOS, Linux, Windows, and Chrome OS. Pixlr Editor is available for free and also at a monthly subscription for its Pro version.
Pixlr Editor is an image editor, original designer, and enhancer and is considered as one of the best in the online medium. Important features include blending modes, support for layers, healing tool, selection tool, clone-stamp tools, history tool, quick edit, advanced edits, and fast-image editing.
The software includes curves, levels, blur, noise and sharpening, and un-sharpening masks as well as artistic filters and optimization options.
Pixlr Editor is your software if you are looking for the top ten Photoshop alternatives. It is considered an apt choice for people who like to edit on the road for instance while making documentaries and traveling.
One of the disadvantages of this software is the presence of ads on its right-hand as it constricts the working space. Remember, ads are a necessity for free sites that need revenues.
7) SumoPaint

SumoPaint is an online image manipulator and editor based on Flash and was created in the year 2007. Nearly thirty million users in the world are said to use this popular app that is considered quick and lightweight.
If you are looking for the top ten Photoshop alternatives, then it is regarded as an apt choice because of several similar features and tools that its predecessor has. One of the main points of difference is that SumoPaint is tilted towards illustration, whereas Photoshop towards heavy-image editing.
SumoPaint has distinguishing features that have made it a top favorite amongst its users. It includes layering capability, auto-smoothing, text tools, 3D brush options, lighting, and mosaic tools, adjust curves, filters, and adjustment tools like blurs, sharpening, shadows, color balance, and blending images.
One of the main advantages of SumoPaint is that it can open your hard drive and get access to saved documents for editing and re-editing.
SumoPaint is available in both free and paid-for iPad app and Pro-version at a low monthly subscription rate. The paid version is free from ads and has additional features and tools that will help you in creating better work.
8) Krita

Krita is an image editor of raster graphics that have been designed for animation and digital painting purposes. This open-source software runs on macOS, Microsoft Windows, and Linux versions. It is a free tool, but a paid version is also available for individuals who are interested in it.
If you are looking for the top ten Photoshop alternatives, then Krita comes very close. Its UI is considered a copy with lots of familiar tools that are present in Photoshop. Krita is a digital canvas for building original artwork. It supports WEBP format making it a favorite of web designers that are looking at such a feature eagerly.
With a customizable interface and important features that include color management, high qualitative canvas, and nifty palette, advanced and endless brush engine, supports guides and rulers, layer management, non-destructive masks and layers, and vector-artwork support Krita gives serious competition to Photoshop.
It also boasts of several templates for different projects. The user can open and manipulate multiple images, just like Photoshop.
9) Acorn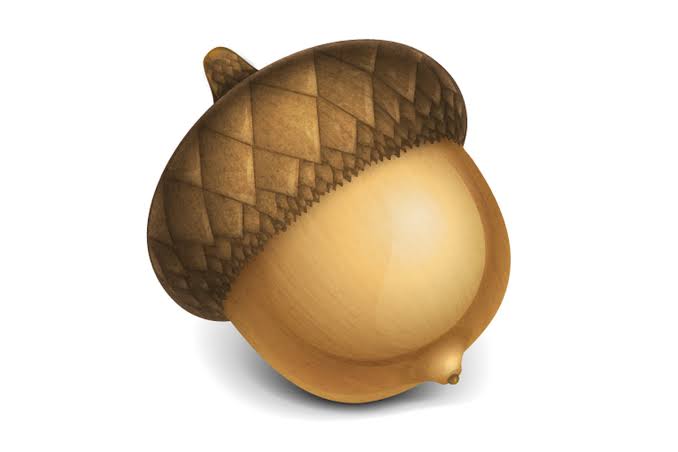 Acorn is an image editor of raster graphics for the macOS platform. It was released initially in the year 2007, September and was developed by Flying Meat Inc. It uses Core Image from Apple's framework for image processing. It integrates bitmap editing with vector drawing and has kept its file format as .acorn.
If you are looking for the top ten Photoshop alternatives, you can opt for Acorn if you are willing to pay for it. Do not worry its cost is very less compared to Photoshop as it gives affordable options in a limited budget to its users.
It has a tutorial that can offer help to its beginners in understanding its basic concept and professional users during complicated tasks.
Important features of Acorn include tools for powerful and strong image editing like zoom, select, paint, pan, erase, crop, burn, dodge, smudge, clone, and move. Other features include brush designer, blending modes, layer masks, layer styles, Automator support, circle text tool, shape processor, rulers, grid, guides, customized color picker, and non-destructive image filters.
10) Fotor

Fotor is software that works as a collage maker and image editor. It was founded in the year 2012 and is used as a free model that can be downloaded easily via online as a computer and mobile app. It is compatible with platforms like Apple, Android, and Windows. By the year 2014, it was available in fourteen languages.
If you are looking for the top ten Photoshop alternatives and also a free version, then look no further than Fotor. It is easy and quite simple to use. The user can touch or text image, add effects, and can further edit them like a professional.
Important features of Fotor include crop, saturation, and color, rotate and straighten images, single-tap thirteen enhancement options, and image optimization. It offers a good selection in terms of photo filters that can help in editing the photos just as you want. Its beauty features is an apt tool to give a makeover, increase radiance, and add highlights.
Remember, Photoshop has many features, and generally, a person does not need them all at the same time. Decide which ones are important for you and find an app that matches your needs and viola you have got the alternative option that you have been searching for.
Liked this post? Check out these detailed articles on
Topic of Lists
Alternatively, check out the Marketing91 Academy, which provides you access to 10+ marketing courses and 100s of Case studies.