Microsoft Excel is an essential tool in every organization. It was developed by Microsoft during the year 1987. It was developed for Windows, macOS, iOS, and Android. Microsoft Excel contains many complex features and commands that make Excel into a complete tool to store all information. It enables arranging information for the sake of data analysis and project planning.
It has various features for calculation, graphical tools, macro programming language for Visual Basic, and pivot tables. Microsoft turns data into insights and perform calculations with modern formulas. The functions with new charts and graphs help the users to present their data in a persuasive way.
Through this article, take a look at the list of the top alternative of Microsoft Excel.
1) Google Docs Spreadsheet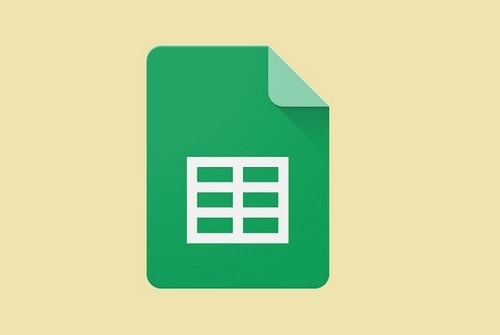 Google Docs Spreadsheet is an easy alternative of Microsoft Excel that is developed by Google. It was released during the year 2006 and it supports various operating system like iOS, Android, macOS, Windows, ChromeOS, and Blackberry.
It appears like Excel's layout and contains the same features but it is free only for all Google account owners. Google Docs Spreadsheet is stored in the cloud that means that Google Docs is accessible from any location when you have a computer, mobile, and an internet connection.
Google Docs Spreadsheet helps the user to share the sheet with other users and make edits happen simultaneously instead of having it shared through email. It can also allow additional programming with the help of a script. The user can run the script and connect to APIs. The main features of the Google Docs Spreadsheet are Connect, Access, Create, and Control.
2) Scoro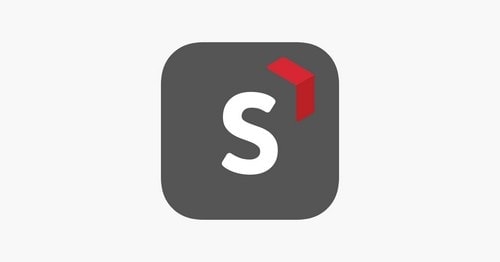 Yet another alternative of Microsoft Excel, Scoro is an all-in-one business management software that was designed to the organization's team, sales, projects, and various reports together. It was formed during the year 2013 and is headquartered in London, United Kingdom. Scoro helps to plan a team's time and projects, send invoices, manage the client, and also allow to keep track of the business results.
Scoro allows the users to see exactly the way the projects are being performed, be able to manage end to end details of the project, allocate billable and non-billable work, create a budget, and manage project portfolio. It allows the users to schedule work and assign tasks, schedule meetings, track and manage the task lists. This application helps the users to take care of financial management by automating late invoices reminders, issues sales, credit invoice, track purchases, and costs, and compare several budgets scenarios.
 3) Apache OpenOffice

Apache OpenOffice is an open-source office productivity software suite which is yet another alternative of Microsoft Excel. It was established during the year 2012 and is available for platforms like macOS, Linux, and Microsoft Windows. It is a leading open-source office software suite that is used for word processing, spreadsheet, graphics, presentations, database, and more.
Apache OpenOffice stores all the data in an international open standard format. It can also read and write files from any other common office software packages. This application is available for free and it comes free of charge. Apache OpenOffice is easy to use. This application has an open source code that means that the application can be improved and adapted to the company's requirement.
4) LibreOffice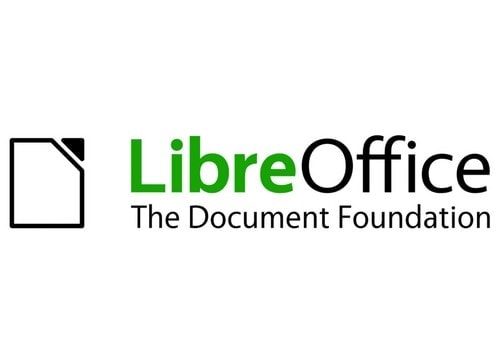 Yet another alternative of Microsoft Excel, LibreOffice is a free and open-source suite that was released during the year 2011. This application contains programs for word processing, creation, and editing of spreadsheet, diagrams and drawings, slideshows, databases, and mathematical formula. LibreOffice is available in 115 languages. LibreOffice is a powerful application available for free.
It is used by millions of people across the world. It carries a clean interface with lots of features that help the user to work with creativity and enhance productivity. This application is available for many platforms like macOS, Microsoft Windows, and Linux and also available in the form of an online suite. This application is the default office suite for Linux.
5) ThinkFree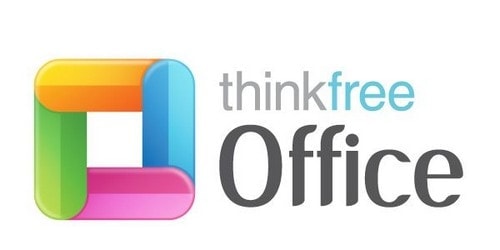 ThinkFree is another alternative of Microsoft Excel that was formed during the year 2001. This application is written in Java and C++ and executes on Linux, Windows, Android, Macintosh, and iOS platform. This application is similar to Google Drive Apps and allows the user to create many types of online documents. Its main features are Write, Calculate, and Show that are compatible with other office programs.
ThinkFree also enables online collaboration that provides users with 1 GB of free online storage. This application also has a mobile service that permits the users to examine office documents and edit them while on the move. The online viewer program, Uni-Paper is handy when the user requires to view any spreadsheet document. This program helps the user to open any document without having to install Office software.
 6) Excel Web Application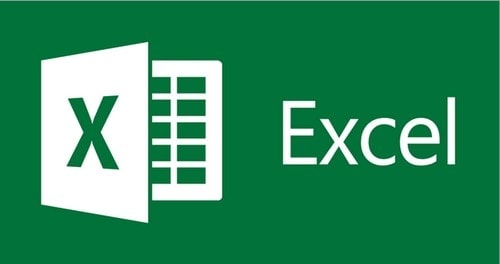 Excel Web Application is yet another alternative of Microsoft Excel that extends its functionality over the web browser. This will enable the user to work with workbooks directly. It works with Office Web Apps, that is available in Windows Live. This application allows users to store their documents in the cloud that be shared with other users. Excel Web Application is similar to Google Spreadsheet that allows unlimited sharing and co-working in one sheet. Instead of a user sending one excel through the mail, this Excel Web Application can be uploaded and given a share.
This is available for free for anyone owning a Microsoft account. The user will get all the MS Excel features with this web application like business analysis features, macros, etc.
7) Number for Mac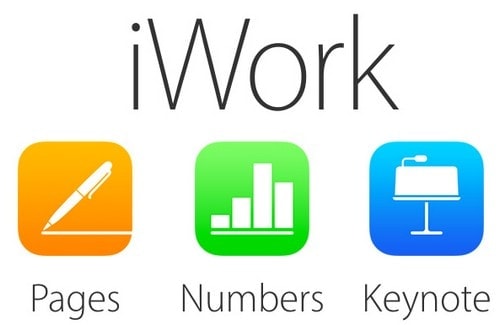 For users of Apple, Numbers applications is another alternative of Microsoft Excel. Numbers applications have a unique feature wherein a unique document begins with a plain sheet and not an endless grid. This application allows the users to choose the font, cell borders, and be able to move across the canvas. This application is a perfect spreadsheet when the user wants to create good visualized presentations by small data embed into it. To make it easier for the user, Apple has also added pre-built templates and also about 250 functions that support any comprehensive analysis.
The Number documents can be accessed from any location for an iPhone or iPad user. The user can also collaborate with other users to edit the document. This application also allows the user to save the document as an Excel Spreadsheet.
8) Spread32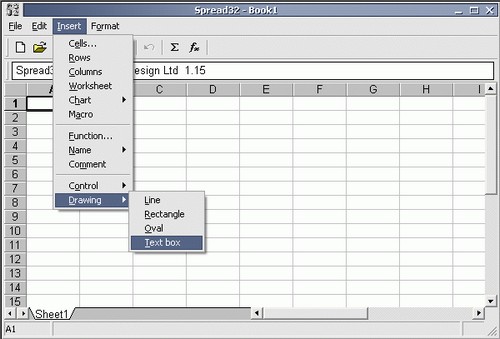 Yet another free alternative of Microsoft Excel, Spread32 is a tiny application that supports basic spreadsheet program by having about 300 functions, freeze panes, sorting with multiple keys, and many more. It is like a Mini-Excel that has all the basic features. It supports various functions like mathematics, trigonometry, logic, reference, engineering, financial, and also works with basic spreadsheets files like CSV, XLS, and PXL. This application can be used to analyze or organize small amounts of data with various features like filter, charts, conditional formatting, etc.
Spread32 is an ideal application if the user should go through a comprehensive data analysis. This application requires to be downloaded to the user local computer or laptop before being used. Spread 32 is available for Windows Mobile and Android and SpreadCE is the mobile version for this application.
9) Gnumeric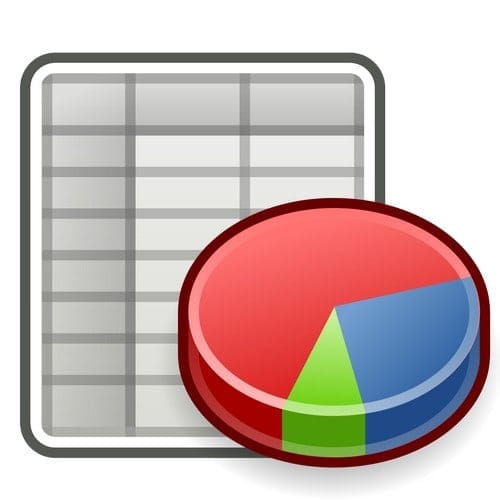 A popular spreadsheet program, Gnumeric is yet another alternative of Microsoft Excel that was released during the year 2001. Gnumeric is a part of the GNOME free software desktop project.
This application is an open source spreadsheet application that contains all the basic features of Excel. As considered with the basic Excel features, it's a fine tool that can be used for less complicated data analysis. It can open documents that are created with Lotus 1-2-3, Excel, Open Office, etc. Gnumeric application has a strange feature wherein all the menus and dialogue boxes open up in the main interface itself.
A user will eventually take time to get used with the navigation process. This application has the capacity to import and export data in many file formats that include Microsoft Excel, CSV, and many more.
 10) BIRT Spreadsheet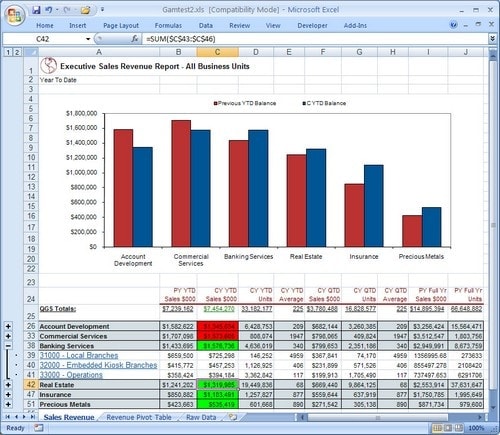 The Business Intelligence and Reporting Tools (BIRT) is an open source software project, that was released during the year 2018. It contains reporting and business intelligence capabilities for web applications and rich client. This application can be downloaded and it quite a powerful tool when one needs to automate and centralize any spreadsheet maintenance, production, and security.
BIRT spreadsheet also includes free BIRT spreadsheet designer, an easy-to-use report writer to create Excel files and reports to retain formatting, formulas, charts, and data connections. This application has many features that enable the users for data analysis like pivot tables, live formulas, hyperlinks to travel to other Excel documents, data drive layouts and many more.
Conclusion
Having discussed the various alternative of Microsoft Excel, they are indeed great tools for analysis and storage of information. On analyzing the company's budget and income, it becomes more effective to make use of accounting software and each time the user requires a clear overview of the tool.
Liked this post? Check out these detailed articles on
Topic of Lists
Alternatively, check out the Marketing91 Academy, which provides you access to 10+ marketing courses and 100s of Case studies.