Are you also amongst those who think of MailChimp first when it comes to email marketing tools? Then let me tell you that there are many other alternatives of MailChimp that are preferred by some of the industry experts and pro-Email Marketers.
These alternatives of MailChimp are more affordable and comprise more customized features, plus they also enjoy high recommendation ratings from their users.
Being one of the most popular marketing automation and email marketing software, MailChimp has been the prime pick for professionals and business-owner that need Email Automation, Segmentation/List Management and Newsletter Automation sorts of services.
However, its latest development changes about the direct integration with Shopify coupled with alterations in its pricing models has caused discomfort among many. Users are now switching from the email newsletter service provider to other alternatives, that is why be aware of some of the best alternatives of MailChimp to find out the one that best suits your business.
Moreover, MailChimp lacks SMTP messaging and affiliate marketing services from its product portfolio.
Discussed below are 13 email marketing automation solutions that are similar to MailChimp and can be the right alternative for you. So, without delaying any further, let us get started-
1. ActiveCampaign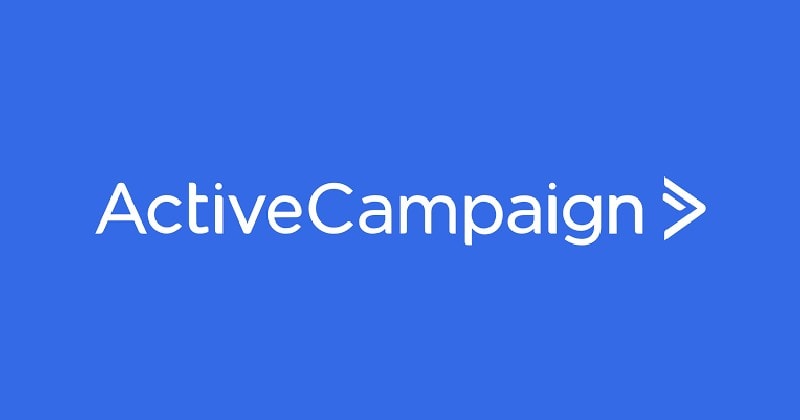 This software is known for its efficient marketing automation. It not just has automation features for email and marketing but is also a functioning CRM (Customer Relationship Management) system.
The tool manages to do all this while providing an efficient user interface and experience.
It uses its CRM to help their clients create customized content on the website when people arrive there through the emails. Its other features include A/B split testing, event-based campaigns, RSS, and auto-responders, among others.
This tool is suitable for small as well as medium businesses. It is also a cheaper alternative than MailChimp, having excellent customer support. It is available in four different versions, namely, Plus, Professional, and Enterprise.
Key Features of ActiveCampaign that make it one of the top-rated alternatives of MailChimp
Email Marketing
Subscription Forms
Dynamic Content
Email Segmentation
Split Testing
Marketing Automation
Site Tracking
Event Tracking
Automation Goals
Automation Map
Attribution
Split Action
Sales & CRM
Gmail Extension for Chrome
Contact & Lead Scoring
Mobile App
Salesforce App
Messaging
SMS
Site Messages
Facebook Custom Audiences
Conversations
Machine Learning
Win Probability
Predictive Sending
2. GetResponse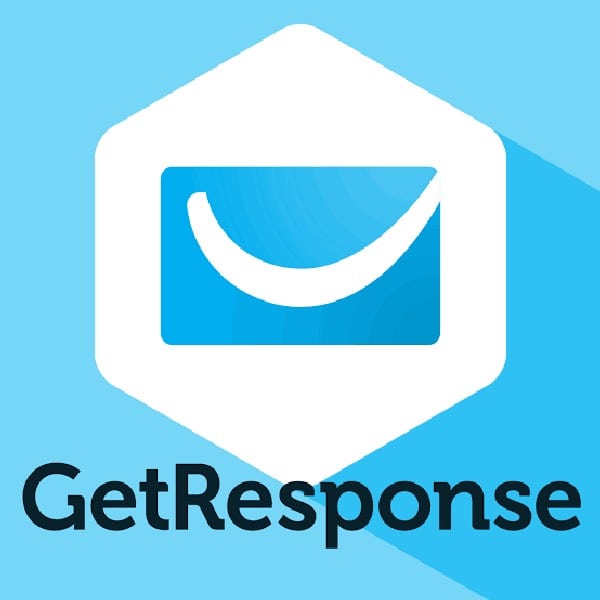 GetResponse is quite similar to MailChimp. It offers features including auto-responding campaigns, drag-and-drop email composing, and list segmentation, among several others.
It also provides its users with the functionality of customizing their landing pages. The tool also has an in-built CRM functionality and a webinar editor.
GetResponse is easy to navigate and gives its users access to iStock images free of cost.
It lets them trigger sales conditions, as well. The interface also comes in 25 different languages; thus, if the client is an international company, it is beneficial for them.
GetResponse is an affordable alternative to MailChimp with many customizable options. It provides a free trial of 30 days.
Notable highlights that make GetResponse one of the most preferred alternatives of MailChimp-
Email Marketing
Newsletters
Auto-responders
Automate Emails
Segment Specific Sends
Perfectly Timed Emails
Automated Blog Digests
Autofunnel
Sales funnels
Lead Funnels
Webinar Funnels
Landing Pages
Full mobile responsive Templates
Drag and Drop Editor
Flexible Publishing Options
A/B Testing and Analytics
Integration with your favorite Social Media Platforms
Marketing Automation
Automation Templates
Scoring and Tagging
Traffic Generation
Cart Abandonment
Automation Segmentation
In addition to these, you will also get features like Webinars, Auto-responders, and Enterprise solutions from this alternative of MailChimp.
3. MailerLite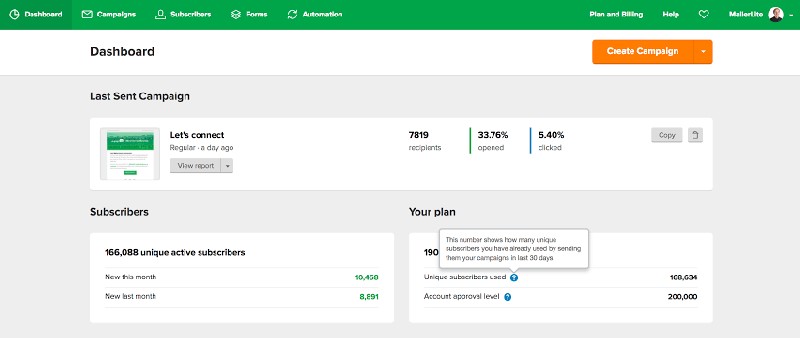 MailerLite also comes with a multilingual (8 languages) functionality and offers similar features to that of MailChimp.
The tool is suitable for businesses of all sizes. It also basic functionalities, such as customizing landing pages, targeted email campaigns, list segmentation, and tracking campaign metrics, among others.
The tool has a free version, but it is limited to 1000 subscribers. The free version lets its users send up to 12,000 emails per month.
Their other plans are quite cheaper than MailChimp, making them an affordable option. According to reviews, their customer service is also efficient and provides support in 5 different languages.
Notable feature sets of MailerLite that make it one of the most loved alternatives of MailChimp are-
Creating Amazing Campaigns
Drag & Drop Editor
Rich Text Editor
Custom HTML Editor
Newsletter Templates
Ecommerce Campaigns
Growing your Subscriber List
Landing Pages
Pop-ups
Embedded Forms
Subscriber Management
Delivering the right Message
Email Automation
Interest Groups (Tagging)
Personalization
Segmentation
Promotion Popups
Optimizing Campaigns
A/B Split Testing
Delivery by Time Zone
Auto Resend
RSS Campaigns
Tracking your Results
Campaign Reports
Surveys
Click Maps
Opens by Location
Miscellaneous
User Permissions
iPad Subscribe App
MailerPro
Dedicated IP
Custom Email Template
Custom Landing Page Design
Premium Features
4. SendInBlue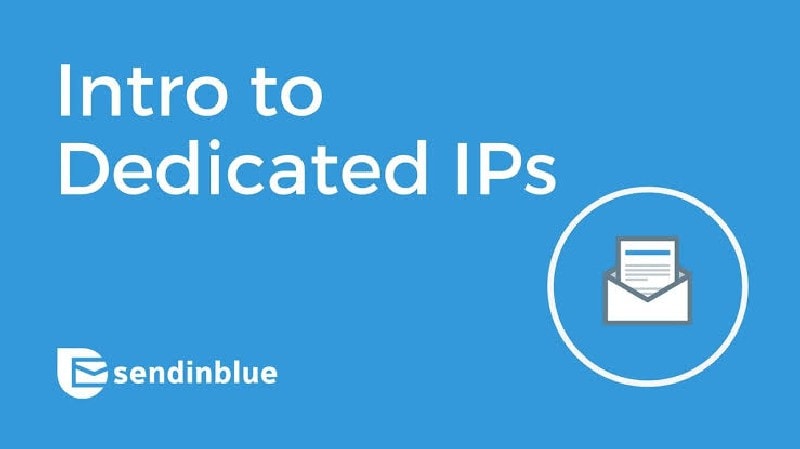 Based in Paris, SendInBlue is a relatively new company.
It is gaining popularity owing to its cheap plans. The tool provides list management and email automation. The tools' workflow editor is user-friendly as well.
Along with email campaigns and automation, the tools also provide its users with the functionality of sending SMS and using CRM tools.
The tool is more suitable for use by those companies which are based in Europe as their servers are based in France. There is a free plan also available, which restricts the daily limit to 300 emails.
SendInBlue lets its users upload unlimited contacts and offers various integrations as well. It also provides real-time analytics and email, as well as SMS customization and personalization options.
Key idiosyncrasies of SendInBlue that it one of the most useful alternatives of MailChimp are –
Communicate
Email Marketing
SMS Marketing
Chat
Personalize
CRM
Marketing Automation
Transactional Email
Convert
Signup Forms
Landing Pages
Facebook Ads
Retargeting
5. Moosend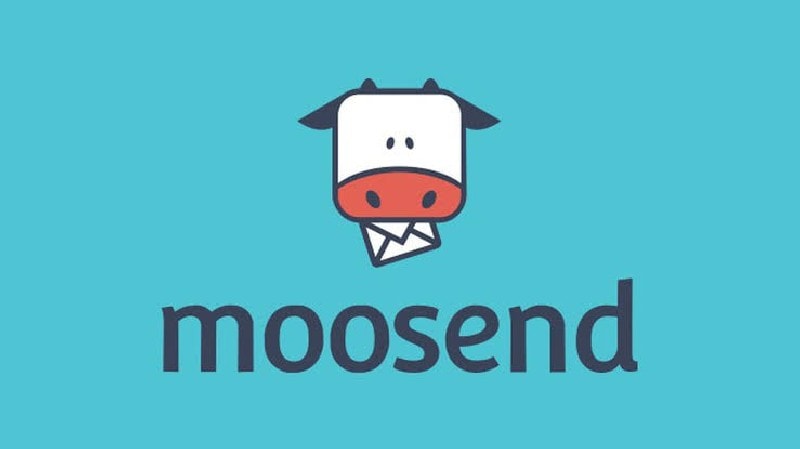 Moosend is famous for its free plan, which even gives access to its pro features.
The tool also provides advanced segmentation options along with responsive templates. The tool provides real-time analytics, as well. The integration of various applications and services is also possible with it.
The free version limits the user to 1,000 subscribers. However, it lets the user send unlimited emails. Even the tool's paid versions are affordable as compared to MailChimp.
The landing pages are contained in the paid version. The tool comes with a pay-as-you-go customizable option.
Top-notch features of Moosend that make it one of the best alternatives of MailChimp are-
Email Marketing
Drag & Drop Email Editor
A/B Testing
Data Analytics
List Segmentation
Marketing Automation
Email Automation Templates
Drag & Drop Automation Editor
Website and User Tracking
Advanced Reporting
Email Personalization
Advanced Personalization
Product Recommendations
Weather-Based Recommendations
Landing Pages
Drag & Drop Landing Page Builder
Premade Templates
Ultrafast Loading Pages
Separate Mobile Editor
6. AWeber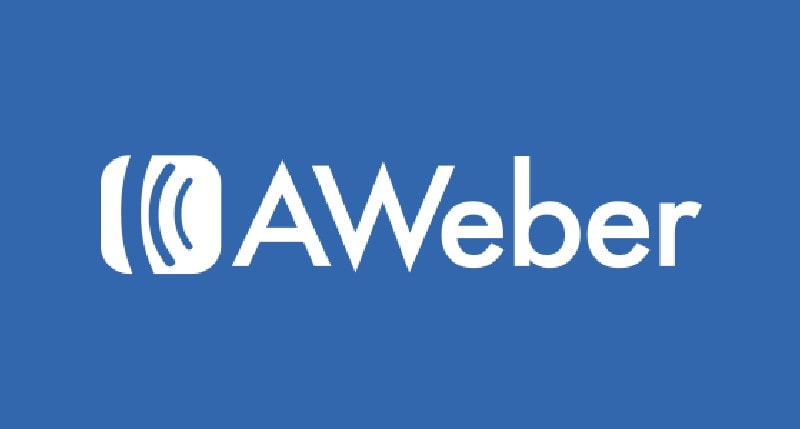 AWeber and MailChimp target the same type of people. The tool has easy to use features. It provides basic segmentation as well as email editor options.
The tool is different from others owing to its mobile features.
Its Atom app is a mobile form capture. It lets the users collect emails from the point of purchase. It also has an AWeber Stats app that provides the user with reports on their mobile devices itself.
The tool gives the user the ability to customize and develop personalized email marketing efforts. They can also target a particular audience every time. The tool helps users boost their company's conversion rate.
It also offers various integration options with eCommerce platforms and software coupled with numerous testing options.
Highlights of AWeber that help it secure a place in the list of best alternatives of MailChimp-
Email Newsletter
Drag and Drop Editor
HTML Templates
Email Automation
Tagging
Team Hub
Split Testing
Auto-responder Follow-Ups
RSS to Email
Integrations
Sign Up Forms
Email API
Mobile Apps
Customer Service
Subscriber Management
Subscriber Segmenting
Email Tracking
Email Deliverability Rate
7. ConvertKit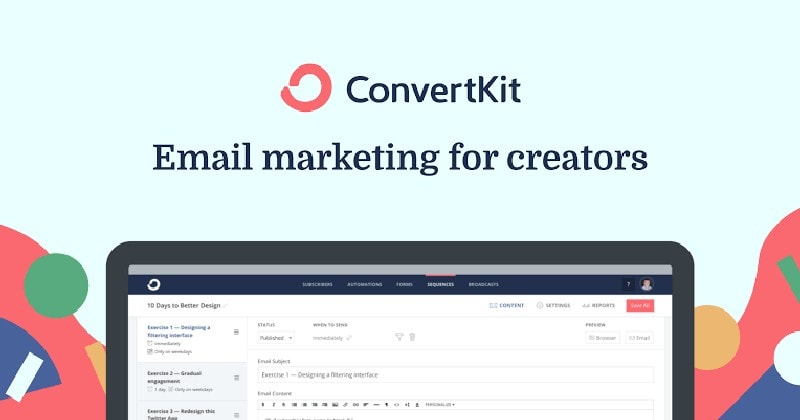 ConvertKit provides its users with easy to use email and marketing automation features. Its automation system has efficient management tools for lists as well as the contacts.
ConvertKit helps its users carry out better-targeted marketing campaigns. It helps them market their company's online products and services.
The software offers its users the features of designing email workflows, forms, as well as analyzing subscribe and recipients on a dashboard. The software is best suited for eCommerce businesses.
Highlights that make ConvertKit one of the top-rated alternatives of MailChimp are
Email Marketing Automation
Creation of powerful and fully automated funnels
Learning how your subscribers act
Sending targeted content at the right time
Seamless content editing
Building intuitive and powerful automation
Easy automation rules
Best in industry integration partners
RSS Feeds
Surveying your audience
Launching a Product
Hosting webinars
Selling a service
Growing your Audience
Email Designer
Reporting and Subscribers
8. Benchmark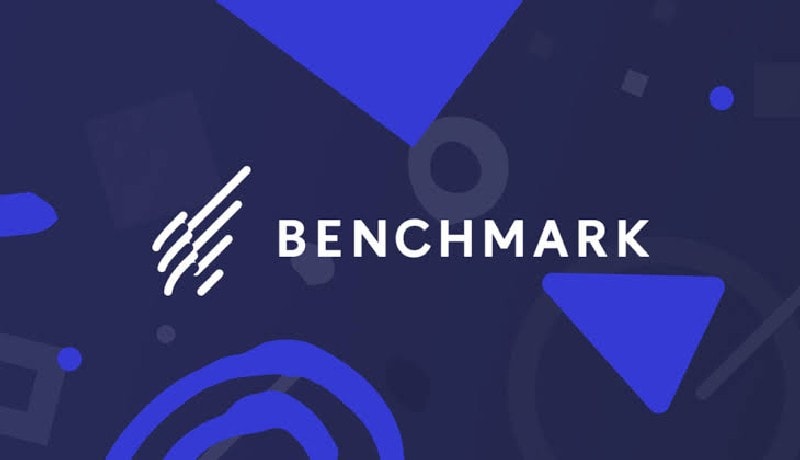 Benchmark is an internationally available tool. It has a presence in 15 countries.
Its company is highly driven towards placing the tool as one of the best email marketing automation solutions in the market. This tool also has a free plan, which gives the user access to numerous features.
It limits the emails up to 14,000, and the user can send messages to up to 2,000 subscribers.
This tool is another right choice for multilingual teams or an internationally placed workforce. It also provides real-time analytics and reporting features to its users.
The drawback of this tool is its limited space for image data storage. MailChimp has unlimited storage for the same.
Notable highlights that deserve your attention here are
Email Designer
Drag and Drop
Live Editing
Responsive Emails
Photo Editing
Email Templates for any occasion
Customization of colors
Code Editor
Automation Pro
Welcome Series
Abandoned Cart
Follow up Series
Convert Leads
Purchase Confirmation
Grow your Audience
List Building
Sign up form on the website
List Management
Contact List Automation
Engagement Automation
Polls and Surveys
Tracking and Reports
A/B Testing
Inbox Checker
Apps and Integrations
Integrations with 300+ services
Apps & Plugins for Download
9. Omnisend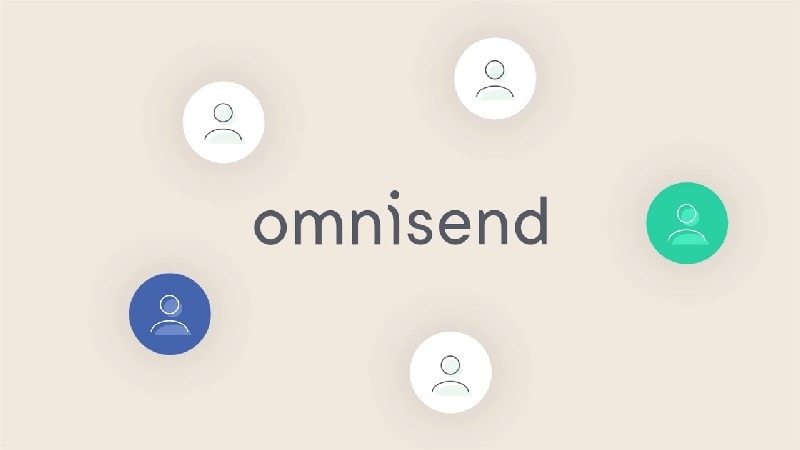 Omnisend is a platform that is suitable for eCommerce businesses. It provides email as well as SMS marketing. Its automation is focused on increasing the conversion rate of their clients.
The platform also provides them with various segmentation options.
Omnisend offers a similar feature to that of MailChimp by providing several stacks of automation for eCommerce stores. These include cart recovery and browse abandonment.
The software even provides a feature known as 'wheel of fortune,' which gives sign-up incentives, product recommendations, and gift boxes, among others — these help in increasing conversions. The user can also segment their lists in a very granular format.
The software also provides users with unique templates for landing pages.
Top features that enable Omnisend to secure a place in best alternatives of MailChimp are
Website Tracking
Welcome Automation
Abandonment Automation
Confirmation Automation
Post-purchase Automation
Email personalization
Easy email capture with the help of static sign up forms, popups and landing pages
Omnisend Offers support to
Emails
SMS
Facebook messenger
Google and Facebook Custom Audience
Web push notifications
WhatsApp
10. Campaign Monitor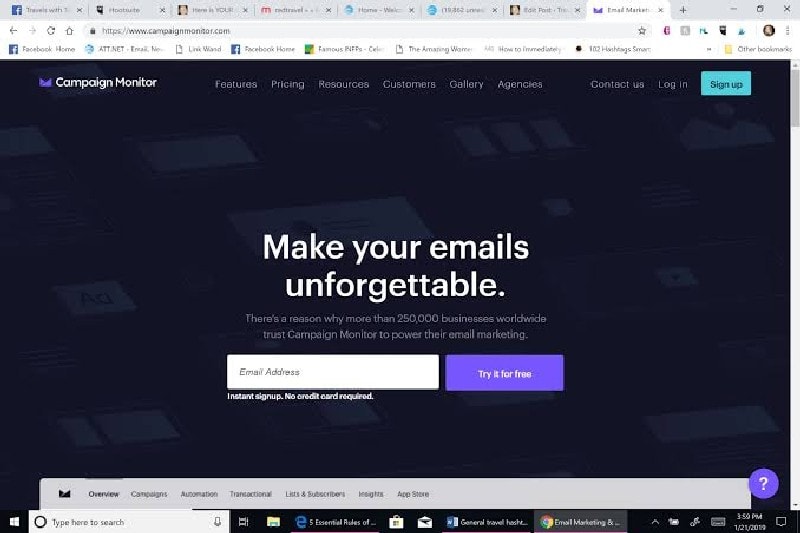 Campaign Monitor is an email marketing automation platform that is suitable for all kinds of businesses. It is cloud-based. The tool has a drag-and-drop feature for designing workflows.
The software also helps its clients drive targeted campaigns by having efficient list segmentations. The users can also track and analyze customer journeys through the software's dashboard.
The software has an easy to use visual interface. It is available in 3 plans, namely, primary, unlimited, and premier. Opting for this one will help you find one of the highly powerful Email Marketing services along with drag and drop simplicity.
Key highlights that make it a very efficient alternative of MailChimp are-
Creating engaging email campaigns
Marketing automation that ensures personalized customer journeys
Personalization for ensuring human touch to your emails
Contacts and segmentation
Sign up forms for growing your email list and reaching a bigger audience
Analytics to gauge the performance of your campaigns
Apps and Integrations for hundreds of business apps
Transactional email
11. iContact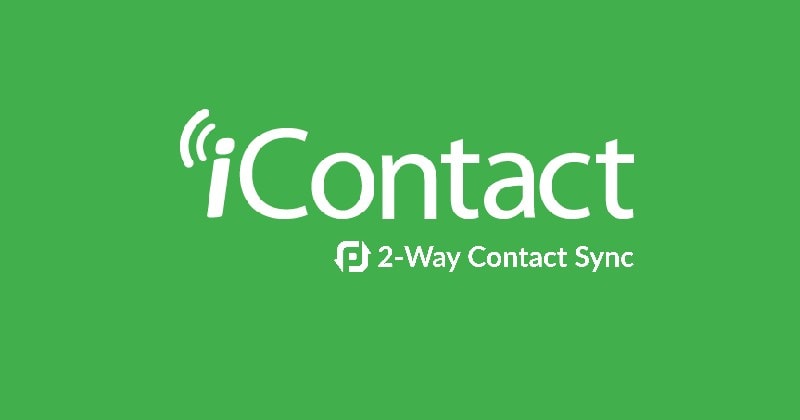 iContact is an email marketing automation software that is suitable for small as well as medium businesses. It is cloud-based.
The software has numerous features, such as A/B split testing and customer list segmentation, among others. It also lets its users' design campaigns their subscribers, and even track and analyze the performance of the campaign on the dashboard.
It also provides a drag-and-drop visual interface along with contact management.
It is known for its user-friendliness as well as its ease of learning — the pricing models for the software change according to the number of subscribers. There are two types, namely, essential and professional.
Best email marketing solutions of iContact that make it one of the best alternatives of MailChimp-
A/B Split Testing
Automation
List Segmentation
Performance Reporting
Multi-User Accessibility
Manage Subscribers
Marketing Integrations
Salesforce Mass Email
Drag and Drop Editor
Style with ease
Responsive Templates
Appealing Design
Easy photo editing
Services offered by iContact
Strategic advisors
High volume sending
Deliverability Services
Email Design Services
Content Services
12. Mailjet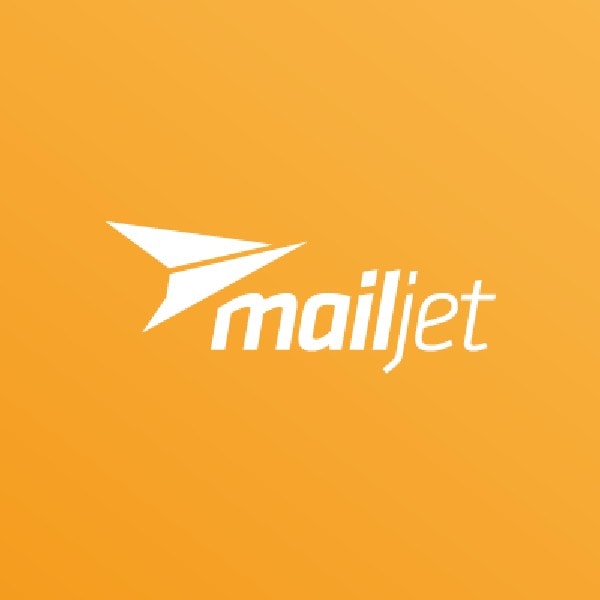 Mailjet is another cloud-based software with email marketing automation as its aim. It is suitable for businesses of all sizes.
The software allows its users to design marketing campaigns, newsletter creation and also lets them track the performance of the campaign on the dashboard.
This software lets the user set up an SMTP (Simple Mail Transfer Protocol) server for the marketing emails. Through SMTP, the email delivery speed heights, and thus, time-sensitive campaigns benefit from this software.
Time-sensitive emails include information about limited period discounts as well as offers.
The software has a tiered pricing model depending upon the email volume every month. The tool is available through 4 versions, namely, free, basic, premium, and enterprise.
Key solutions of Mailjet that make it one of the best alternatives of MailChimp are
Email Marketing
Transactional Email
Transactional SMS
Enterprise Solution
White Label Solution
Agency Solution
Notable features of Mailjet that need your attention here are-
Create
Email templates
Drag-and-drop email builder
Collaboration Toolkit
Personalization
Templating Language
MJML
Manage
Multi-user Accounts
Subscription Forms
Segmentation
Contact list management
Parse API
Event API
Send
Send API
SMTP Relay
Dedicated IP
Deliverability Expert
Email Automation
Optimize
A/B Testing
Stats & Reports
Real-Time Monitoring
13. SendGrid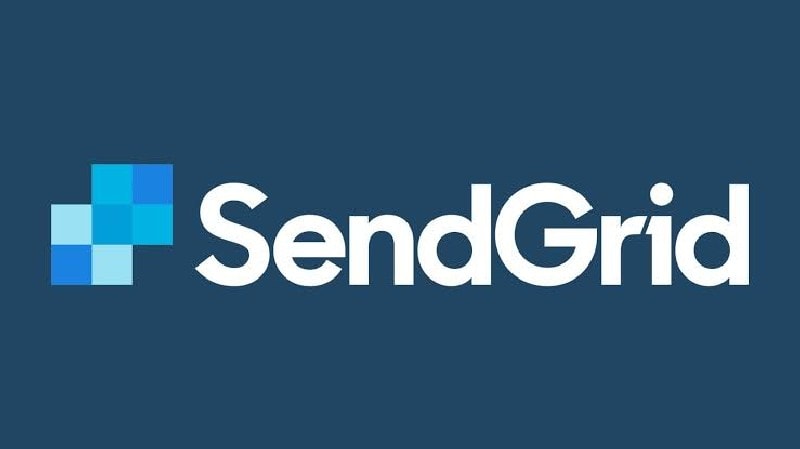 SendGrid is another popular email marketing platform that lets its users use it for promotional newsletters and campaigns.
It is cloud-based. With the help of the email builder tool, the software helps its users build and design email campaigns. It also lets them segment customers and send targeted emails.
The software also offers an API for SMTP that helps users send newsletters via email. The tool is available through 4 versions, namely, free, essential, pro, and premier. With the help of SendGrid, you will be able to partner with an Email Service that is trusted by marketers and developers.
SendGrid is quite effective for scalability, delivery expertise and time savings.
Different products of SendGrid are
EMAIL MARKETING
Email Automation
Email Design
Email Templates
Email Statistics
EMAIL API
Web API
SMTP Service
Transactional Email
Email Validation
ADS
Facebook Ads
Instagram Ads
Google Ads
Key Services that make it one of the first rated alternatives of MailChimp are-
Expert Insights
Email Implementation
Email Bootcamp
Wrapping it up!
In conclusion, there are several email marketing tools in the marketing which can act as efficient alternatives to MailChimp.
Let us have a brief look upon some of the other alternatives of MailChimp that could not secure their place in the list mentioned above-
Emma
Maropost
SparkPost
dot digital
MailJet
Newsletter2Go
One should select the software based on their marketing requirements.
Next, they should also decide according to their budgets. The reviews and demos of all the potential options should also be taken to select the option that is best suited to the needs.
There are also solutions with sophisticated automation, which might be difficult to understand or unnecessary for some. Thus, one should give proper time with selecting a solution best fitted for them.
Should you opt for the Alternatives of MailChimp?
In case you are looking for an affordable solution that alleviates your requirements of complex automation, then it would be prudent of you to go for the alternatives of MailChimp mentioned in the post.
You can also have a look upon the alternatives mentioned above of MailChimp if you need a landing page and top-notch data privacy.
You should stick with MailChimp if you need detailed reporting and you only have a quite small list. MailChimp will also be useful for you if you wish to design your good looking emails conveniently.
So, are you also looking for the alternatives of MailChimp? Did we miss any of the MailChimp alternatives that you prefer using? Share your views with us in the comments below.
Liked this post? Check out the complete series on Lists