When Facebook first came out, nobody knew the absolute sensation it would cause. It soon became a raging storm all over America, however, and later went on to dominate the world. In 2006 it was the most prominent website startup that the world had ever seen.
We've all had Facebook accounts sometime in our lives. If we say we have not, then we are probably lying. Facebook continues to be a well-loved app, even today. There are constant updates and new features that are added to Facebook, keeping it updated with all the modern needs of social networking.
However, there might be times where we get fed up with what Facebook has to offer. We might look for a new alternative or anything that might give a fresh insight into the social world. Although there are no perfect alternatives to Facebook and all its features, there are some apps that come close. Even if they are not entirely similar, they do serve some purpose or the other.
The Need for a Facebook Alternative
All apps have their pros and cons, and so does Facebook. Facebook is a very integral part of our lives and is loved by most people.  However, there have been some issues over the time that have put a blemish on its image. For instance, its privacy policy.
Facebook demands a lot of personal information. This information, though hidden from the eyes of viewers, can be used by the app managers for any purpose. Over time many people have raised the question of privacy on Facebook.
You might get tagged in pictures that you do not want to make public. Undesirable people may reach you, and your contact information may be leaked. All these problems led to the discovery of more apps and social platforms that might serve the purpose better.
1. Snapchat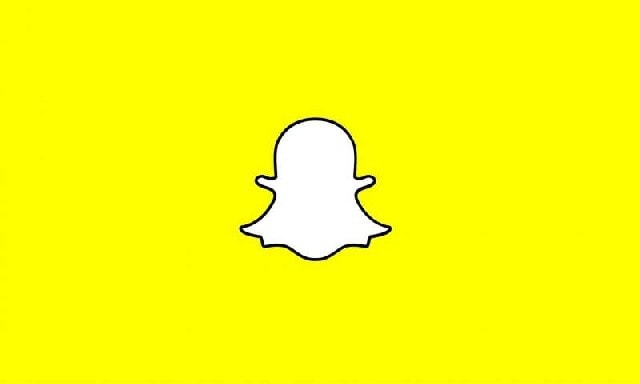 Snapchat is one of the most prominent alternatives to Facebook that is quite useful for posting messages that will not have a permanent record on the web.
As one of the most feature-rich Social Media platform, which is privacy focused and prominently used for sending self-erasing photo messages.
Snapchat incorporates features like goofy face filters alongside geographical photo tags that further include short-snippet news stories from different top-rated media organizations.
It is a multimedia messaging app that has 210 million daily active users as per the October 2019 reports.
Practices that make it one of the favorite alternatives of Facebook-
Photo sharing
Instant messaging
Video chat
Multimedia
2. Pinterest | Alternatives of Facebook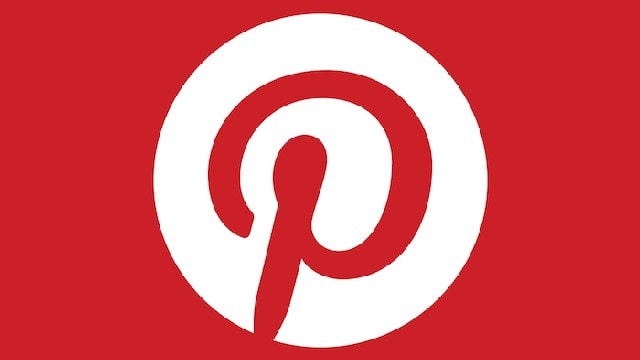 With this alternative of Facebook, you will find a Social media platform that offers great-looking idea boards that will inspire your next campaign in your niche.
You will find a social media channel for saving and discovering information on the web with the help of videos, GIFs, and images. It is not going to tell you about the regular activities of your friends, but it will be of great help you if you are looking for some inspiration for your outfit, vacation, wedding, and other ideas.
Interest incorporates accounts related to all kinds of niches and interests. It helps businesses in promotion and lead generation as well. The Pinterest lens is one key feature of Pinterest that enables you to take a snap of anything from the real world and then you can see related pieces of stuff on Pinterest.
On Pinterest, you share your pins or posts, plus you will also find custom security and privacy settings here.
3. MeWe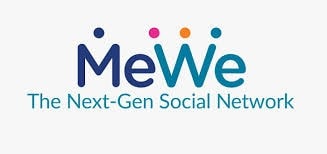 As an alternative to Facebook, this is one of the most famous American Online Social Media and Social Networking service company. It is also free from censorship, spyware, and ads.
By opting for MeWe as your alternative of Facebook, you will be able to share videos, voice messages, photos, memes, GIFs, and so forth to anyone or any groups or contacts. It also includes the feature of disappearing photos and GIFs.
For sending end to end encrypted chats, you can use it MeWe for exchange of a fixed amount.
It also includes features like trust, safety, control, and positive connections.
4. Ello | Alternatives of Facebook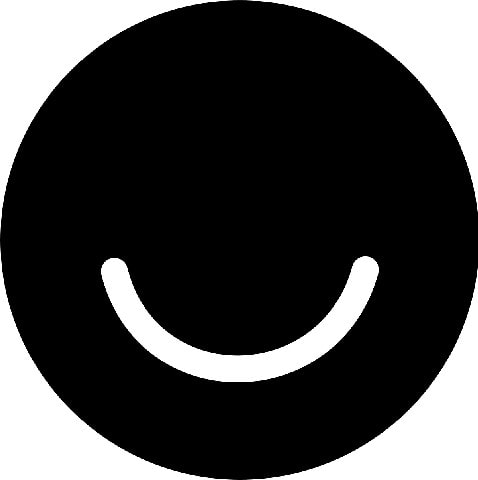 Ello is one of the best alternatives to Facebook for creative people. It is understood as the global community of artists. Its services are dedicated to artistic excellence.
Ello is also an ad-free alternative to Facebook. It is quite useful for artists, photographers, musicians, etc. for boosting brand awareness.
Feature sets of Ello that make it one of the most popular alternatives of Facebook include an emoji Autocomplete, hashtag implementation, NSFW settings, and so forth. It also has a minimalistic and straightforward interface.
5. Diaspora | Alternatives of Facebook 

It is a social networking site that is considered one of the top alternatives of Facebook because of its features like non-profit, distributed and user-owned Social Network. You will also get benefits like Freedom and Privacy with Diaspora.
You can use it in three simple steps, and they are choosing a pod, signing up and then you are ready to join the conversation.
Diaspora lets you organize your contacts as per their role in your life. So, by using this feature, it enables you to share specific things with work colleagues or family members. It also offers features like hashtags that will let you enjoy the freedom to label and follow your interests with utmost convenience. By @mentioning, you can catch the attention of people.
Diaspora also offers you some features like re-sharing posts and showing your love by ?ing. On Diaspora, you can choose whatever identity you wish to have on the platform. So, using nicknames and pseudonyms can also be used on this platform.
6. DeviantArt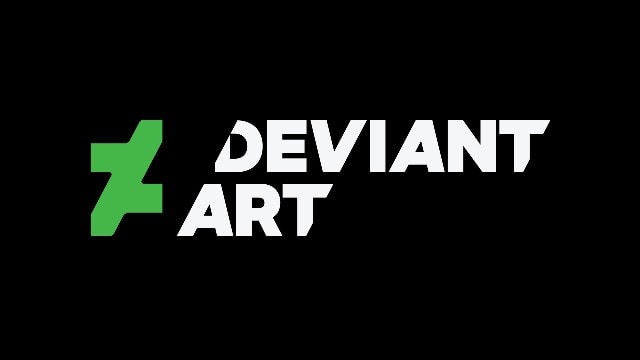 This is the most beautiful place for artistically inclined.
If you want to showcase your art and works to the world, this is the portal for you! You can also get to know other artists and increase your networking. Some features make life and work easy for artists. It also ensures that artists get the credit which is due to them.
As one of the highly popular alternatives of Facebook, DeviantArt is an online community that deals with photography, videography, and artwork.
By the end of 2017, DeviantArt had more than 26 million members and 251 million submissions
7. Behance | Alternatives of Facebook 

Here is an app that is aimed at designers. So, if you are looking for the best alternatives for Facebook for the designers, then this one is going to be the right option for you.
People can show their creative designs to people who appreciate the work they've done.
At the same time, you can find other people who are out there creating things in the art world. You can like other designers and also follow them.
Unlike Facebook, Behance is aimed towards one particular niche. This makes it less ambiguous and a better platform for networking. It is going to be quite useful for you to showcase and discover creative work.
8. LinkedIn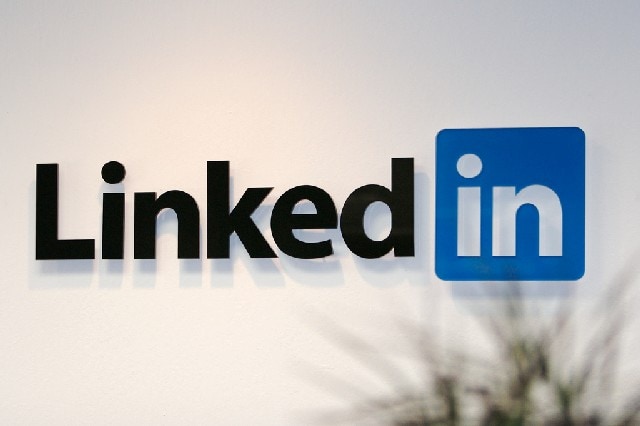 LinkedIn has become a top-rated app among professionals and people in the business.
It is an avenue where search engines are used to bring only businesses in the result of queries. This gives your business the exposure that it needs and increase relevant contacts.
You can filter the kind of people you would like to do business with and reach out to them. You get introduced to relevant sections of the company, including its mission and members.
Your quest for top-rate alternatives of Facebook for the professionals will end here, as LinkedIn offers you a wide range of features for optimizing professional networks. Plus, it is quite useful B2B and B2C businesses as well.
Some of the most amazing features of LinkedIn are-
InMail messages alongside Skill endorsement and Network suggestions
Lead builder (premium feature) and Sales alerts (premium feature)
Reference search (premium feature) & Keyword search and Recommendations
Advanced people searches along with Professional gallery and Unique profile link
Create a company page together with Review analytics and Alumni tool
Trending topics via the newsfeed and Chatbot
Smart replies alongside Native videos and Search categories
Chat-like messaging along with Advanced search filters and Blogging interface
SlideShare together with Multi-media and Real-time conversations
9. Instagram | Alternatives of Facebook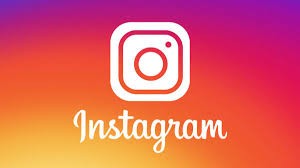 This is perhaps the most popular app in today's generation. You can opt for this one if you have been looking for the alternatives of Facebook for media sharing.
This is an app that allows you to be very specific with the content that you are creating. Musicians, politicians, activists, and artists- everyone can create their niche on Instagram.
The best part about the app is that it immediately connects you with people who share your interests. Not only can you search for them, but they can search for you! This increases your visibility in the world.
Notable highlights of this Facebook alternative are-
Image editing alongside Location tagging and Private messaging
Commenting, @mentions and Push notifications together with Group messaging and Hashtags
Filters along with Video editing tools and Text & drawing tools
Live video streaming; stories feature, Disappearing photos & videos
Search functionality along with User tagging, User profiles, and Public & private profiles
10. YouTube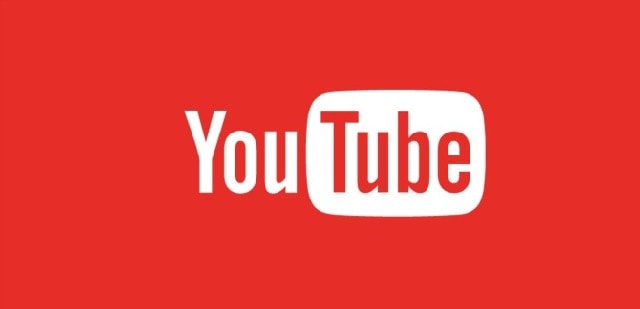 Integrated within Google- YouTube is another big social sensation. This one is again one of the best alternatives to Facebook for media sharing purposes.
This app is the perfect place if you want to be more actively heard by everyone around you.
There are high chances that if you're talented enough, you might go viral and start a trend. Many famous people today have started as simple YouTubers and then gone on to reach their success.
You can categorize the videos that you make to make sure that the right people contact you. It is the perfect place to listen and to be heard.
Notable highlights of YouTube are-
Uploading
Monetization
Live Streaming
Embed Live Streams
Longer Videos
Unlisted and private videos
Custom Thumbnails
External Annotations
Custom URL
Content ID Appeals
Channel Memberships
11. Reddit | Alternatives of Facebook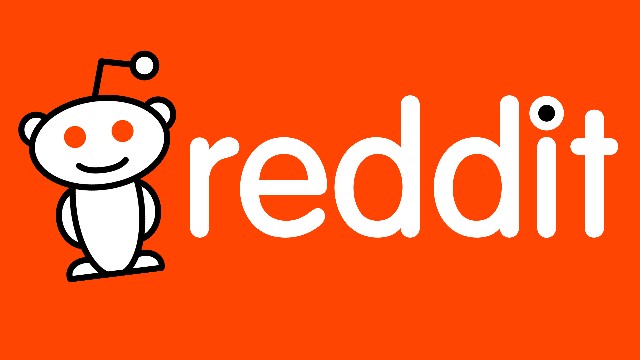 In case you have a lot of words you need to say, Reddit is the place for you. It is considered one of the best alternatives to Facebook that act as discussion forums.
People who are interested in a particular genre can easily connect over this platform and start a discussion. You can comment on any topic of your choice and become visible to other people.
You can create your posts and have fun with a wide range of issues that you can choose from.
As a Social news platform, Reddit lets you discuss and vote on content that other Reddit users are submitting.
It is a top-rated social sharing website built for the users who submit links, texts and pictures upon every Reddit user can vote and share their views. The most up-voted content will rise to the top while the most down-voted content will become less visible on the platform.
12. Vine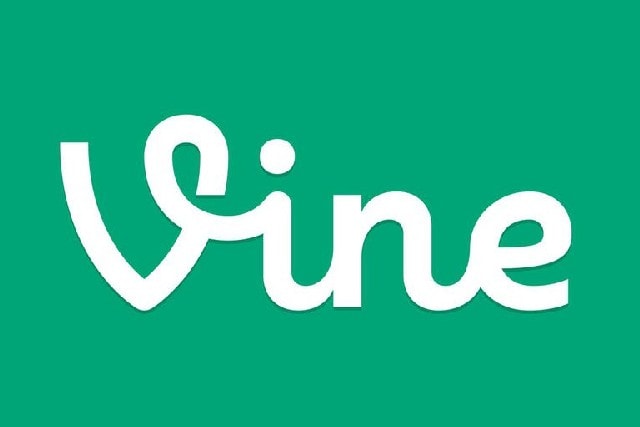 Vine is another haven for video creators. You can choose this one if you are looking for the alternatives of Facebook that can help you in your media sharing requirements.
You can create short videos on its app or website to create entertaining and informative content. There are a lot of editing features within the app that makes working very easy.
Even if you're not a professional at creating videos, Vine will help you out.  Moreover, your content can be very flexible and cater to any topic that you would like.
Key highlights of Vine are-
Vine more icon
Vine Capture video button
Vine Search button
Vine profile tab
Vine Explore tab
Vine Activity tab
Vine Feed tab
13. Quora | Alternatives of Facebook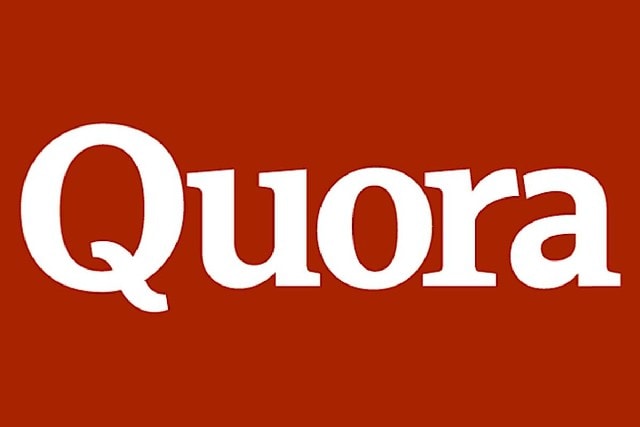 Quora is the best place to get all your queries answered.
You could choose this one as your preferred Social media platform if you were looking for alternatives to Facebook where you can participate in productive discussions related to your niche, or any other topics.
It is also an excellent site to flaunt your knowledge. Facebook uses your popularity factor as an essential tool to make you visible.
In quora, however, you are judged only based on the knowledge that you have. You get to pick from a wide variety of fields that you might be good at. You are then shown various queries made concerning the topic. All you have to do now is apply your skills!
Important highlights of Quora are-
Search page
Monitor questions
Manage topics
Answer changelog
Use endorsement page
Redirecting questions and answers
Mark as the best answer
Editing questions and question details
Browsing best solutions
14. Tinder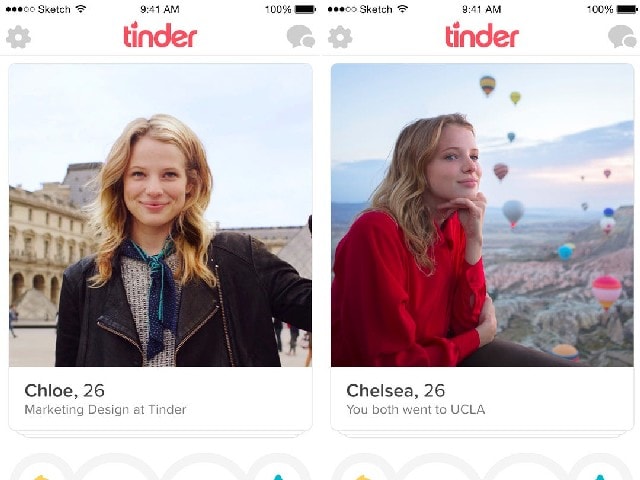 Many of us have used Facebook to expand our social circle. Facebook, however, only connects us with people who have some mutual interests, thus limiting our exposure. Tinder has the solution to this gimmick. If you're looking to date or meet new people, then you should try tinder.
So, if you are looking for the alternatives of Facebook for dating purposes, Tinder can be the right social media platform for you.
The registration is speedy, and the matches come very fast.
It saves time from traditional dating and allows like-minded people to connect and bond. Other than this, your contact information remains safe, and privacy is maintained.
15. Twitter | Alternatives of Facebook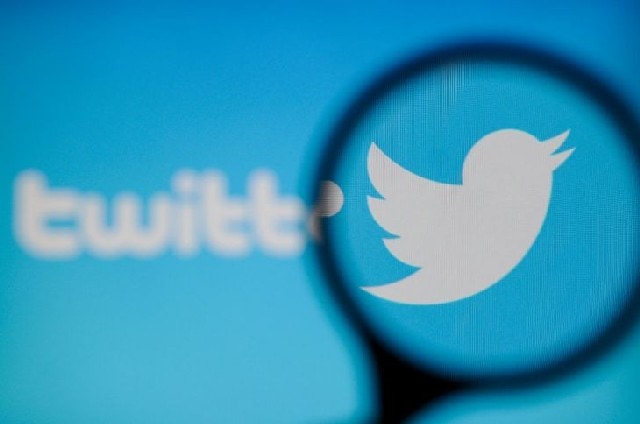 There is no need for us to explain the popularity of this app. Everyone aware of the online world today has an account on twitter. It is the best platform to get your voice heard.
It is one of the top alternatives to Facebook for micro-blogging purposes.
You can create short posts on any topic- music, media, economics, history- it doesn't matter. People can view your profile, get an idea of your opinions, and choose to follow you.
Your profile may be shared over twitter, and you may become an overnight celebrity.
The posts are easy to create. You can also use hashtags to expand your social reach and meet the right kind of audience.
16. IMDB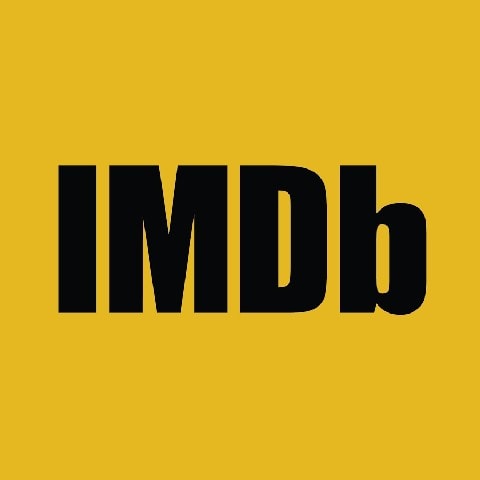 If you consider yourself a movie critic, then you should make an account on IMDB.
It is the best site for people who enjoy the cinema and the show-world. You get to rate a range of movies, serials, and shows.
You also get to leave your opinion and review it for any recorded media.
You can read reviews from people who have watched movies and then decide what to watch. There is the message board, where you can discuss several films and have fun with different opinions.
17. GitHub | Alternatives of Facebook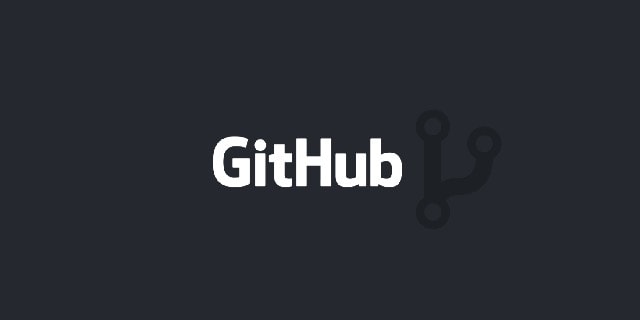 This is networking made by programmers for programmers. If you are one, then you should already have an account on this amazing portal.
Your quest for the alternatives of Facebook for programmers and developers will, for sure end here. GitHub allows people to get help for their programs and projects.
There are various tools available within which can help in programming.
It also allows you to create codes that you may fork for your project. A paid subscription even will enable you to keep your codes privately safe within the website. There are also features like code reviews, issue tracking, and so on.
18. Periscope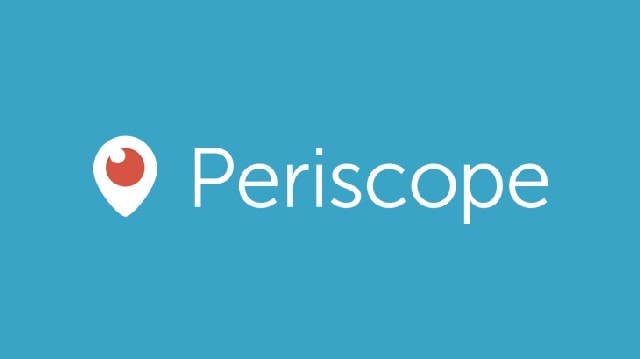 Periscope is the platform to share your life adventures. You may choose this alternative of Facebook if you are looking for the right Social Media Platform for live streaming.
If you live in the moment or want to show something significant to the rest of the world, you should be on Periscope.
Periscope also integrates with Twitter, and people can see your stream through Twitter.
You can interact with people in real-time and not miss a moment! It also allows you to get feedback on right away.
19. AngelList | Alternatives of Facebook 

AngelList is a blessing in disguise for entrepreneurs and start-ups.
Even if you're just an investor, this is a great platform to make connections. You can find jobs at start-ups and raise the right amount of money for your requirements.
It is the best place to network with seed investors around the world. There is no better way to meet the business community!
So, your desire of having a highly useful Facebook alternative for investors, entrepreneurs and startup owners will get fulfilled here at AngelList.
20. NextDoor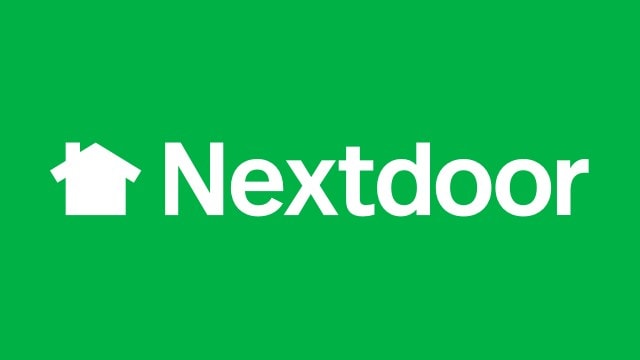 NextDoor gives you all the information you need about the place that you live in.
If you want to connect with people living close by and explore your neighborhood, this app is for you.
You can plan a get-together, a neighborhood event, or even get help. It is easy to operate and very user-friendly. All the features that you might need in a socializing app can be found here.
So, it can be one of the most useful alternatives to Facebook for connecting you with your neighbourhood.
Conclusion
It is quite alright to take a break from Facebook time and again. We agree that Facebook is a vast and unparalleled cyber phenomenon. But there are other places which are just as good, if not better. Make sure that you try all the sites that we have mentioned above and find your best fit.
We hope these 20 alternatives of Facebook will help you find the right one that suits your specific requirements. Which one do you find the most useful and best-suited one for you? Did we miss any of the alternatives to Facebook that you prefer using? Feel free to update us with your point of view in the comments below.
Liked this post? Check out these detailed articles on
Topic of Lists
Alternatively, check out the Marketing91 Academy, which provides you access to 10+ marketing courses and 100s of Case studies.