Google AdSense has been the numero-uno choice of people who have been interested in making money from their online sites.  It is a networking program for both contextual and display ads that have been able to enhance the experience of its users admirably.
Google AdSense, as the name suggests, is a product developed by Google that was initially released in the year 2003.  It is a software program that allows publishers to provide automatic images, text, and interactive or video media advertisements.
This online advertising program is hugely popular and is used by 11.1 million websites all around the world.
Google AdSense has great potential in enhancing your efforts for monetizing a website. But there is a slight problem with this program as accounts are sometimes suspended and some people are unable to get the nod of approval.
This is because the site has a stringent rules and regulations policy which everyone is unable to clear. You might also be one of those users who need to add an alternative stream for revenue earning in your portfolio.
Whatever the reason but one should never be dependent upon a single platform for his livelihood. Better take your sweet time and check out for viable alternatives that will work admirably with your requirements.
Table of Contents
Media.Net
Adsterra
Infolinks
Chitika
Bidvertiser
Adversal
RevContent
PropellerAds Media
VigLink
Skimlinks
1) Media.Net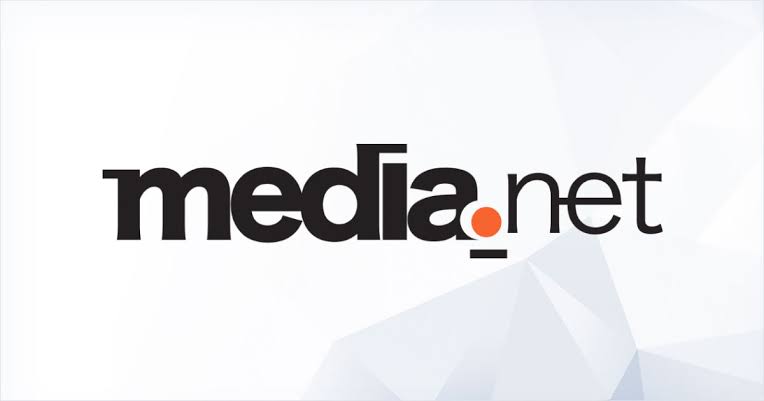 Media.Net is a networking site that deals in contextual ads. More than 90% of its revenues are derived from the United States, which has an estimated one hundred million users in that country.
In terms of revenues, it runs the second-largest program related to contextual ads in the world. Operated by Bing and Yahoo, it gives its users exclusive access to billions-worth search demands.
If you are looking for the top ten alternatives of AdSense, Media.Net surely occupies the top position. This leading tech unit has developed innovative advertising products for both advertisers and publishers.
It manages business relationships, business operations, and technology for its worldwide publishers like Reuters, Forbes, and Good Housekeeping. Media.Net also supports mobile ads, display ads, in-content ads, and interstitial ads. A user has the option to customize ad units in terms of shapes, color, and size.
Media.Net offers a wide range of solutions concerning traffic monetization and advertising to its diversified and substantial client base. The main advantages of this site include the option of the big banner, excellent customer support, view live-ad impression count, control ads, and secure payment method.
The site pays its publishers on a net 39 basis, and the threshold of payment is $100. PayPal has used for wiring the transfer in an account.
2) Adsterra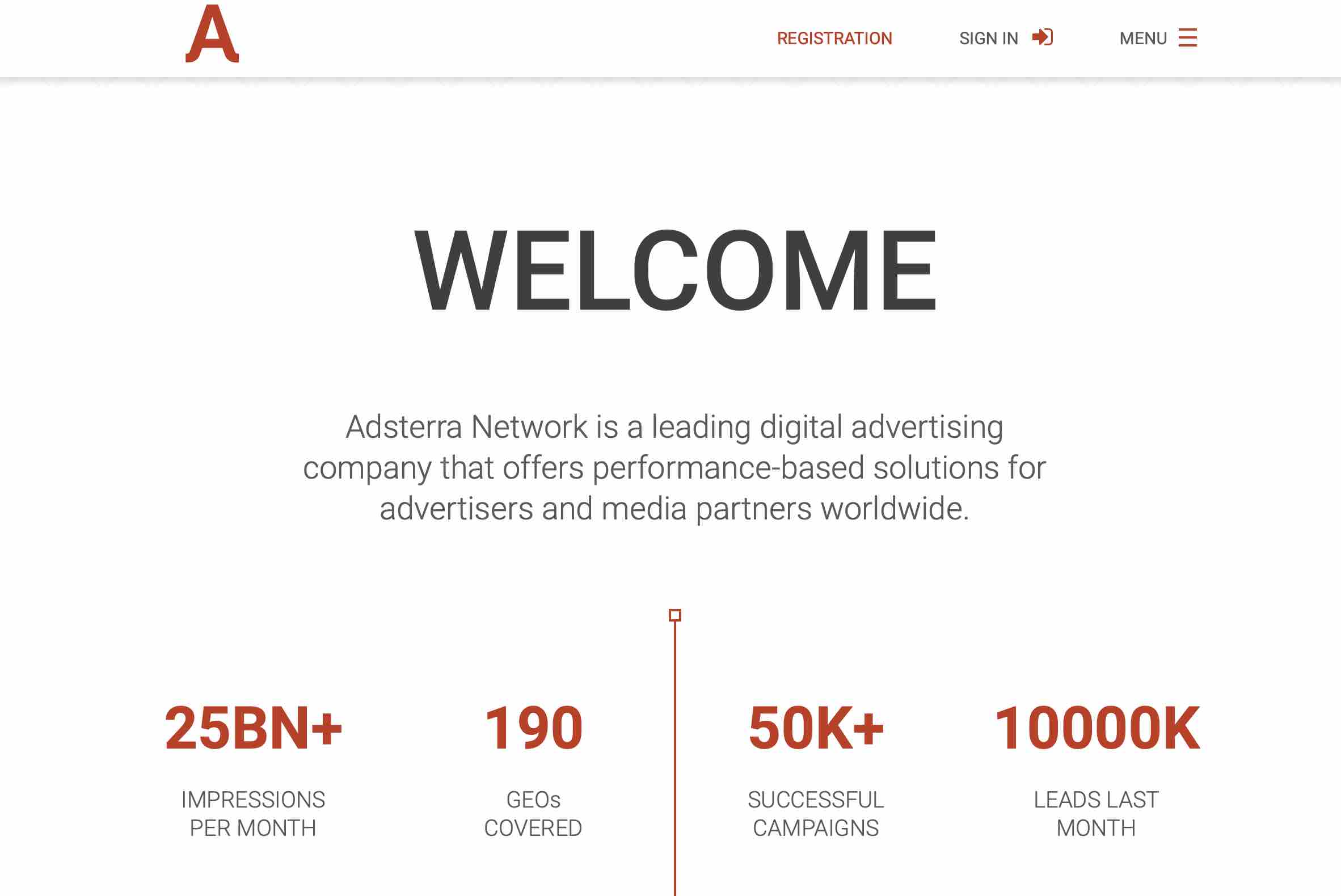 Adsterra is considered a sophisticated and sleek network that deals in innovative formats for ads. The Scotland based platform was founded in the year 2013 and is one of the fastest-growing set-ups on the internet, and its vast customer base offers a testimonial for this fact.  
With its network spread to more than one hundred and ninety countries, it has been credited with more than fifty thousand successful campaigns and twenty-two billion ad impressions monthly.
If you are looking for the top ten alternatives of AdSense, then Adsterra is a good choice as it is respected by both advertisers and publishers alike who are looking for something different from the already existing traditional set-ups.
It offers personalized solutions to enhance campaign performances. Adsterra has a massive collection of display formats that include push-ups, banners, and pounders.
It has a user-friendly portal that offers a 100% fill rate to its publishers. Traffic monetization is easy, and the user has several payment options like wire transfer, Bitcoin, PayPal, and ePayments.
Security is not an issue with Adsterra as it offers a third-party and in-house fraud-detection system that monitors all ad campaigns diligently.
3) Infolinks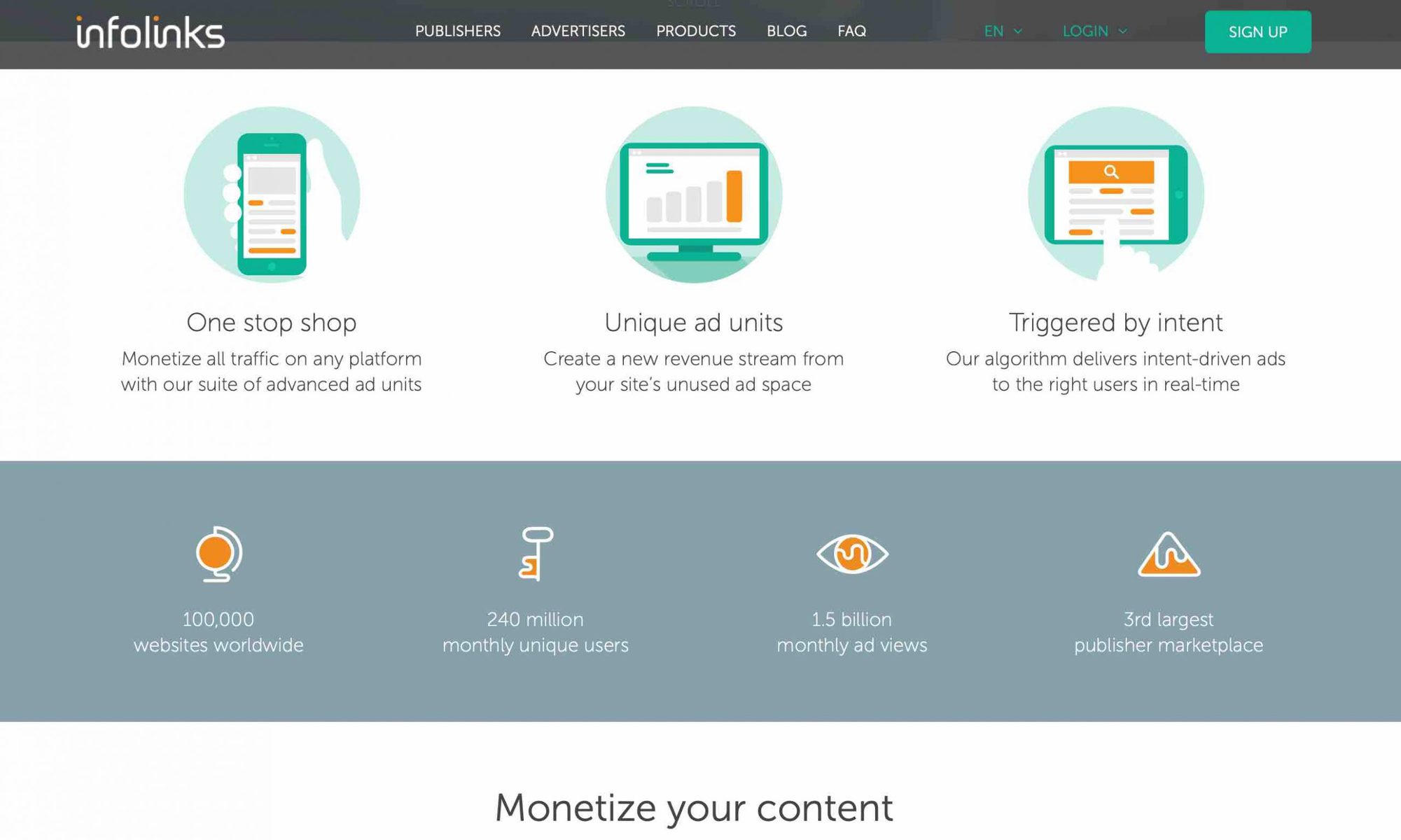 Infolinks is a networking platform that utilizes its ad technology to offer advertising solutions to advertisers and publishers. This global platform is considered one of the largest networks in the world and is involved in preparing engaging content via easy implementation, stylistic ads, and strong earnings.
The platform is open to every publisher, and it does not levy any set-up fees nor is there a compulsion about page-view requirements.
If you are looking for the top ten alternatives of AdSense choose Infolinks as it pays nearly one hundred million dollars to its publishers and generates income for one lakh bloggers and publishers in an estimated one hundred and twenty-eight countries.
Some of its most popular advertisers are Target, Nike, and Netflix. The success of Infolinks ad solutions is because of the viewability and target rate of 90% that reach its target audience in real-time when they are fully engaged.
Infolinks has a proprietary algorithm that can create customized intent-driven successful ads. The program also has an intext option that inserts ads into existing content.
The ad pops up for view whenever the mouse hovers over the text link. It offers its publishers several monetization options.
This popular and distinctive network pays forty-five days after the end of a month and that too when it has been able to meet the payment threshold successfully. Publishers are paid by PayPal, Western Union, and Payoneer.
4) Chitika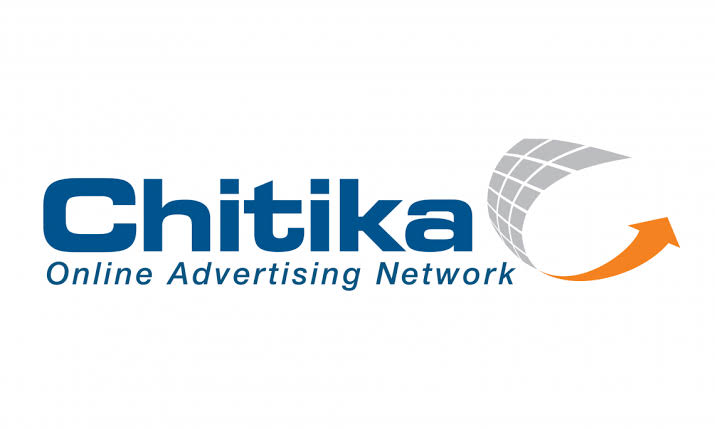 Founded in the year 2003, Chitika is associated with online advertising as it deals in mobile ads and search-targeted text ads. The platform boasts that it shows ads when and where a user wants to see them. It has an ad exchange platform to display local ads based on the visitor's location.
It has a broad network of quality publishers that is estimated at three lakh and fifty thousand so that it can serve four billion strategically placed and targeted ads monthly. Its advertising partners are some of the top ones in business circles like SuperMedia, HomeAdvisor, and Yahoo.
If you are looking for the top ten alternatives of AdSense, then you can opt for Chitika because several of its features are similar to AdSense. It only offers contextual ads and allows the user to customize them.
Chitika has a monetization system in place in which it pays a minimum amount of $10 and $ 50 via PayPal and checks, respectively. Payments are sent at least thirty days after the month has ended.
Wire option is offered to those whose earnings exceed $ 10,000 every month regularly. Chitika has an affiliate program that helps to generate additional income for the interested party.
5) Bidvertiser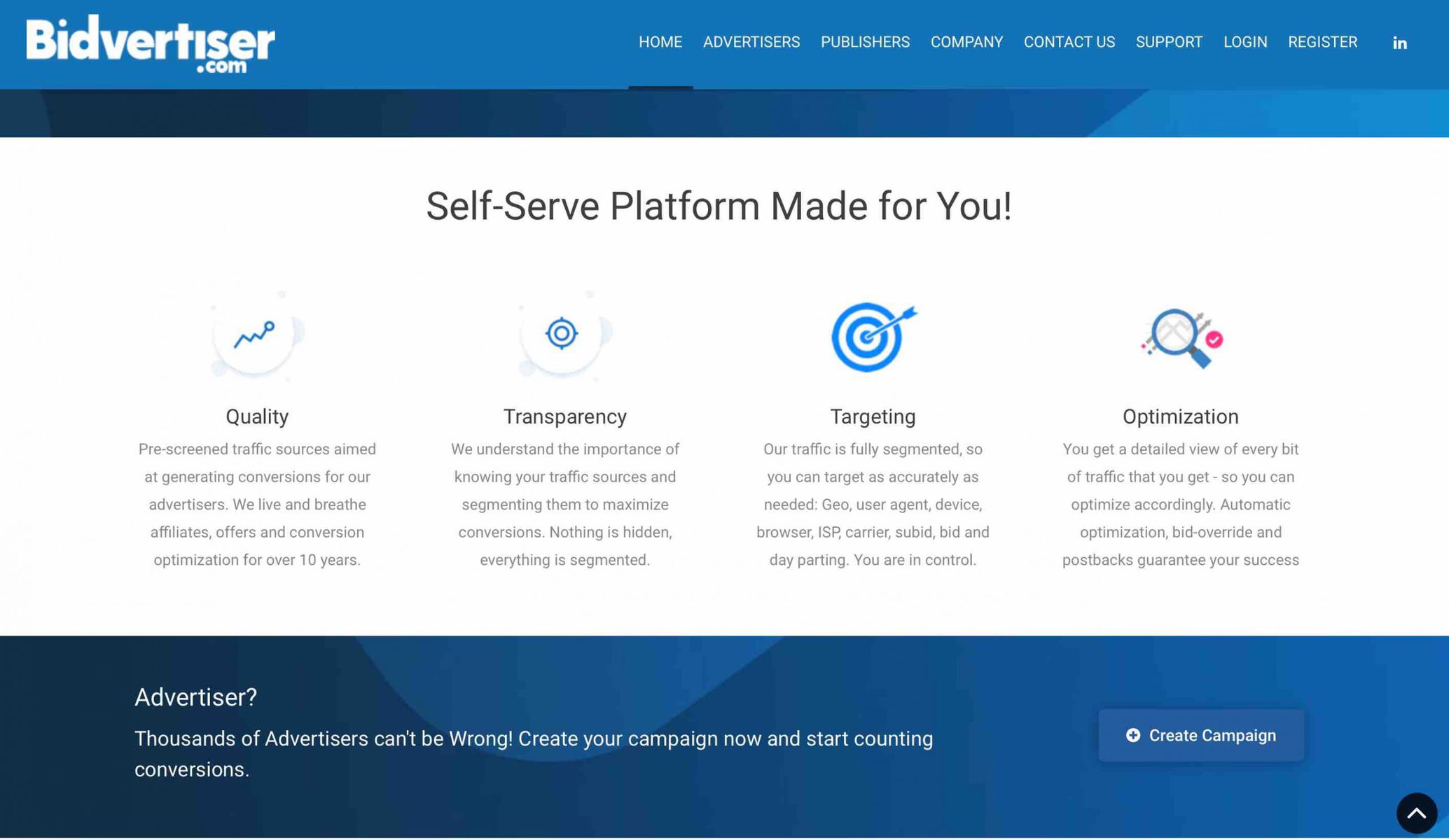 Bidvertiser is an American based company that is associated with ad networking. It is a direct platform where the onus is on transparency and optimization. The traffic sources are pre-screened to generate viable conversions for their advertisers.
In-house technology includes real-time optimization, analyzing transactions every second, fraud detection app with zero-tolerance, constant scanning, and accurate fingerprinting for best user delivery.
Bidvertiser offers website owners the choice to sell their ad-space to the bidder automatically who has bid the highest on the price-per-click basis.
The advertisers directly place ads on the site of their choice, and they have to pay when the visitor clicks on it. The portal offers text ads in standard units like inline, skyscrapers, buttons and banner ads.
If you are looking for the top ten alternatives of AdSense, then opt for Bidvertiser. It has spread its operations to nearly one hundred and ninety-six countries and more than seventy-eight thousand five hundred and twenty-two websites.
The monetization option includes a cost-per-click and conversion system. It also has a referral program in place for both publishers and advertisers.
The payment threshold is $10 and $100 for PayPal and checks, respectively. The portal pays thirty days after the end of the month to its publishers.
6) Adversal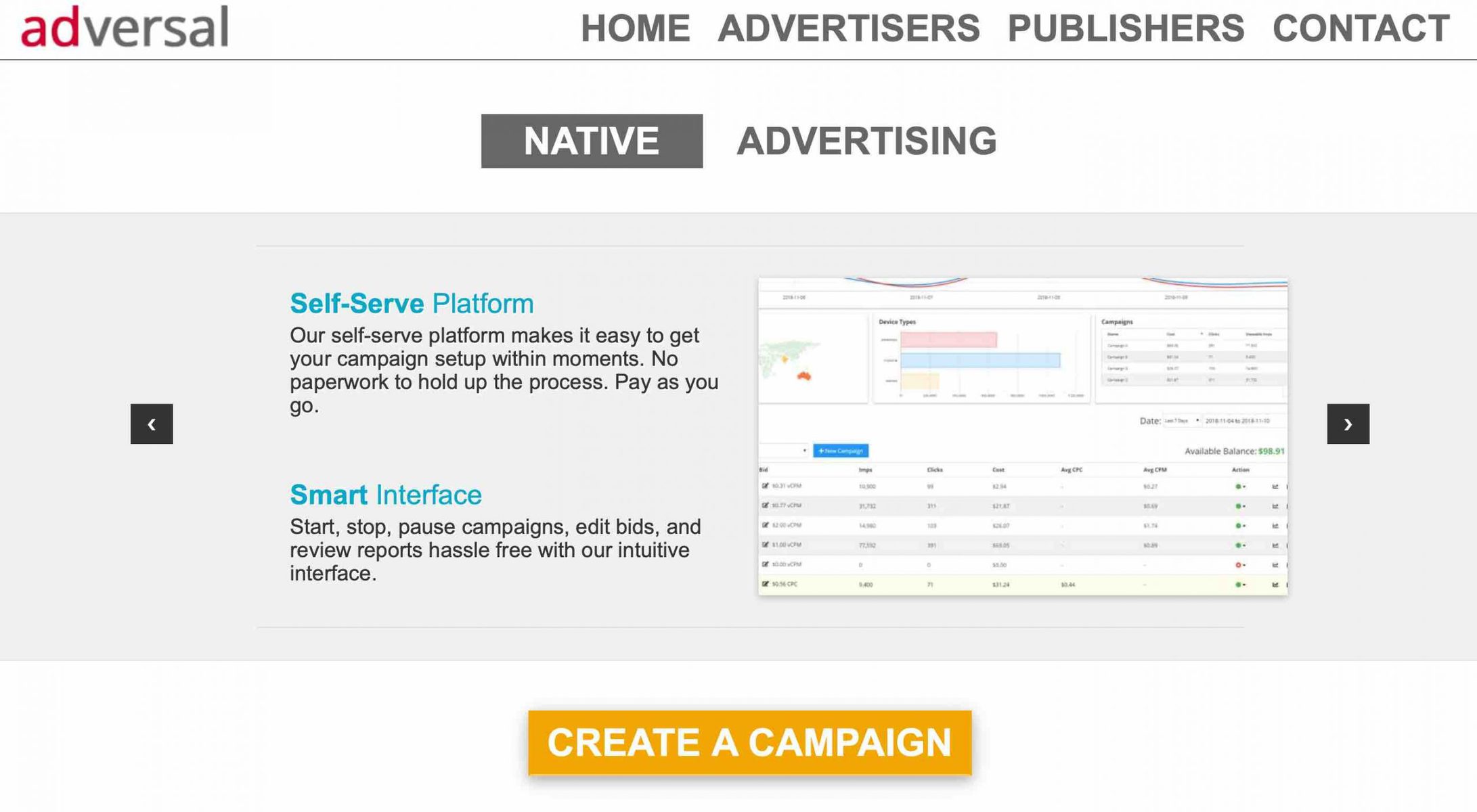 Adversal is a networking program that has an affiliate program in place. Its smart interface allows pause, stop, start campaigns, review reports, and edit bids in a hassle-free environment with the help of advertising formats like the skyscraper, pop-up, and banner. Its motto is simple just drive the traffic and increase your presence to gain monetary benefits.
If you are looking for the top ten alternatives of AdSense, then Adversal is a perfect choice. The user can make money by simply placing ads on his site. It has an advanced UX interface that offers secure, relevant, and safe ads related to the industry.
If you want to apply for the Adversal platform, you need to have at least fifty thousand page-views monthly. It gives fast approval once your site meets all the set requirements. The portal offers different types and banner sizes to the publishers along with pop-unders.
 Adversal has an integrated CMP for monetization and compliance under GDPR. It offers the option of ACH, wire transfer, and PayPal as payout methods with a minimum amount of $ 20.
The payment is made after thirty-five days from the end of the month. It also offers the option of income via a referral system.
7) RevContent

RevContent is one of the leading platforms that have helped advertisers to drive towards engaging audiences. It has taken the help of the latest technology and partnerships with the best media brands to reach its present position.
In comparison to other portals, RevContent has been able to nudge the correct content to its target audience with the help of customized widgets. It has considered audience insight to increase its traffic.
This discovery portal offers the option of monetizing its content via useful, new, thoughtful, innovative, and techno advanced tools and ideas. It also provides an additional source of income by monetizing content reference that has direct or indirect relevance to the interest of the user.
If you are looking for the top ten alternatives of AdSense, then your choice should be RevContent. It has reached 97% of US households and serves its users with the help of more than two hundred and fifty billion recommendations every month.
8) PropellerAds Media

PropellerAds Media came into being in the year 2011 and within a short period has become one of the biggest names in its field because of great CPMs. Its specialty includes monetizing websites for gambling, software, finances, dating, games, moves, video, and entertainment.
They are known for pop-under networking along with banner ads, in-banner video ads, mobile ads, layer ads, slider ads, and on-click ads. It has several features like sponsored links and sliders for its publishers.
If you are looking for the top ten alternatives of AdSense, then opt for PropellerAds Media. The UK based company has put its onus on innovative technology and pays for every thousand impressions.
Essential features include auto-optimization, fraud prevention, rapid Onboarding, and driving converting traffic to the best offer.
If a user has good mobile traffic, it can result in great CPMs and ROIs. PropellerAds Media pays based on NET 30. It has a good fill rate option for tier 3 and 2 countries so that the site visitors can avail of better terms.
The portal offers several payment options with a minimum payout of $ 25 and pays via Payoneer, Wire Transfer and Prepaid cards.
9) VigLink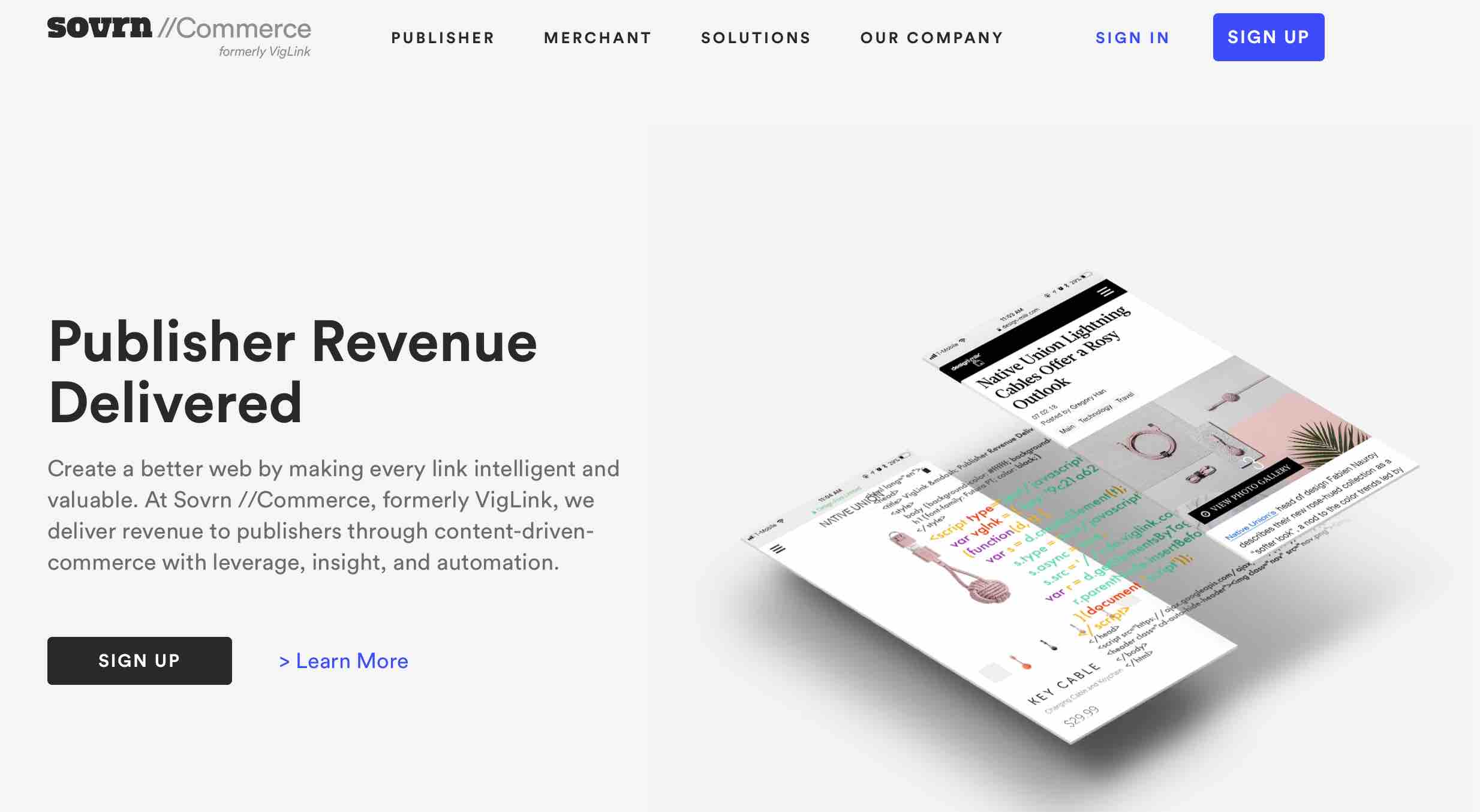 Founded in the year 2009, VigLink is associated with the advertising and marketing industry as it deals in monetization services related to outbound-traffic for bloggers, forums, and publishers. It is an SEO-friendly program that offers multiple-platform support and helps its users in making good money.
The specialty of this popular platform is marketing and in-text advertising. It connects products to potential customers by hyperlinking keywords in the content. VigLink Insert is the technology that scans the page and connects the keyword from the affiliate program.
The publisher is paid as soon as the link is clicked. Besides it, the portal offers outbound analytics to its clients so that they can understand their readers better by knowing their next destination.
If you are looking for the top ten alternatives of AdSense, then you can choose VigLink as it has some of the best features that a user is looking for. Its payment threshold is $ 10, and the payment option includes PayPal without any additional fees. The portal pays its publishers on net-60 day basis.
10) Skimlinks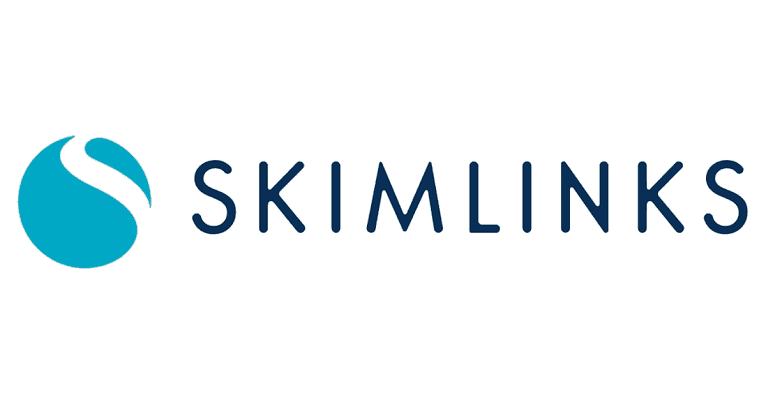 Skimlinks is associated with the advertising and marketing industry as it deals in content monetization via contextual and text advertising for app developers, bloggers, forums, and editorial sites.
Founded in the year 2007, it offers its publishers several options for monetizing content focused on e-commerce.  This business model has put its onus on affiliate marketing and performance-based content through valuable tools like Skimwords Full Version, Skimwords Lite, and Skimlinks.
They give the user an option to add affiliate links to existing content or convert existing links to affiliate links.
If you are looking for the top ten alternatives of AdSense, then opt for Skimlinks. Its URL Shortener allows the user to earn from business-related content, brand, and product by the links you have included.
You can use these links in newsletters, blog posts, YouTube, Facebook, and Twitter. Skimlinks is a home for affiliated programs because its automatic feature turns product links into affiliate links by itself so that a user does not have to join them individually.
Skimlinks has a payment plan in place that pays monthly to its publishers, but it takes nearly ninety days to clear the commission. Payment option includes PayPal, direct deposit and check, and the threshold is 10 dollar/ 8 Euro/ 7 Pound.
The Parting Thoughts
Remember the world does not start nor end with Google AdSense account. No doubt, it has important features that have proved valuable for you, but the world is full of alternatives that can prove more beneficial in the long run.
Be proactive and start your search for a program that will be able to meet all your needs and that too at minimum expenses. Try to act like a professional so that you can find a way to monetize your site.
Liked this post? Check out these detailed articles on
Topic of Lists
Alternatively, check out the Marketing91 Academy, which provides you access to 10+ marketing courses and 100s of Case studies.