Adobe Illustrator is a vector graphics editor that is designed and marketed by Adobe. It is a professional quality graphic art program. It has a diverse application like creating a print to web graphics, poster creation, etc.
Adobe Illustrator is complex and involves a substantial amount of time to master it, but it is quite easy to learn the basics and then create work. One can design quickly and confidently by using this software.
Adobe Illustrator makes use of sophisticated tools for drawing and typography alongside various advanced features in color controls and creative effects. It provides a comprehensive vector graphics environment. The user can explore more options to work with multiple artboards, a Blob Brush tool for a painting of intuitive vector, etc.
But however, there are many such tools used for web graphics and poster creation. Let us explore the various alternatives of Adobe Illustrator.
1) Inkscape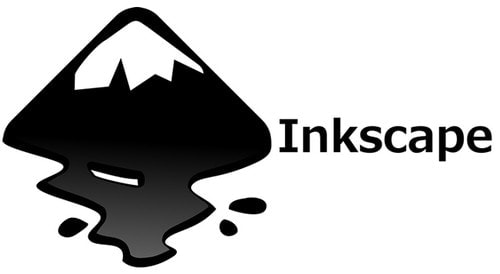 Inkscape is a popular and free open-source vector graphics editor. Inkscape is used to create or edit vector graphics like line charts, diagrams, illustrations, logos, and complex painting. The primary vector graphics format of Inkscape is Scalable Vector Graphics, but it can support other formats as well. The primary vector shapes like ellipses, rectangle, arcs, polygons, stars, and 3D boxes, can be rendered using Inkscape.
These objects can be filled with various patterns available, solid colors, and their borders can be stroked. The various features of Inkscape are object creation, object manipulation, styling objects, operations on paths, new preferences options, start-up performance, text support, rendering, file formats, and many other features.
One of the main importance of Inkscape is the consistency and usability of its interface. Inkscape latest version is available for Ubuntu, Microsoft Windows, macOS platforms, and openSUSE.
Since Inkscape is an open-source vector graphics that is similar to Adobe Illustrator, it is considered as an alternative of Adobe Illustrator.
2) Boxy SVG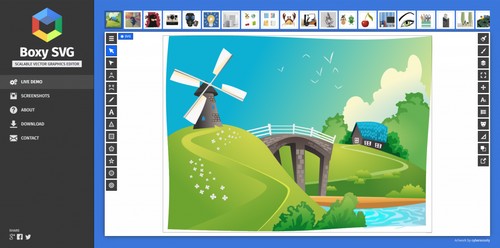 Also considered as one of the alternatives of Adobe Illustrator, Boxy SVG creates the best SVG editor for non-technical users and web designers and developers. Boxy SVG editor concentrates SVG documents that is exactly the same as the most popular desktop and mobile web browsers.
Boxy SVG is a graphics editor that is similar to Adobe Illustrator. It allows users to create attractive illustrations straight from the browser or from Windows, Mac, Chrome, or Linux computer. Boxy SVG is a valued tool to create banners, icons, charts, buttons, mockups, and many more.
It is a modest tool and easy to use. The user can transform objects, create various patterns and gradients, create any shape, manage reusable objects using this tool. It has about 100 keyboard shortcuts and commands and is also creates mockups in an easy and quick way. Boxy SVG is also available in the modern browser.
3) Vecteezy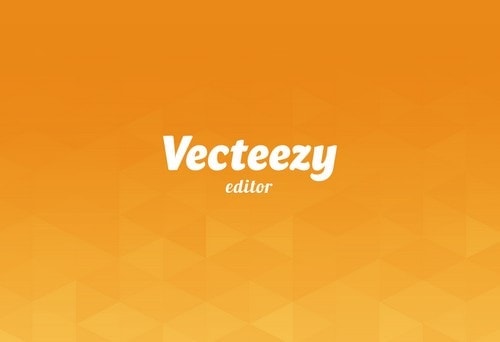 Vecteezy is one of the largest vector graphics community in the world and is one of the alternatives of Adobe Illustrator. With this, the user can explore and discuss the creations of other artists across the world.
Vecteezy easily helps to explore thousands of graphics that are created by vector artists worldwide. Vecteezy provides fresh designs across the globe that helps to create graphic design projects for commercial or personal use.
This tool is equipped with advanced editing and customization functions. Vecteezy is easy to use the tool and very user-friendly. It enables both the trained and newcomer to design and update the vectors.
This editor comes with pre-loaded 800 fonts and about 25,000 design elements. It allows an infinite amount of customization of the vector graphics without the help of any third party software.
4) Vectr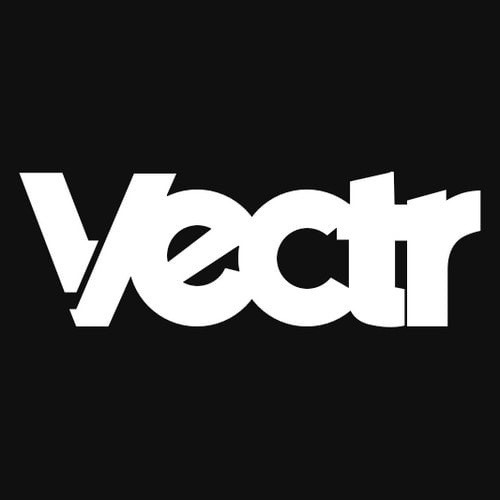 Yet another alternative of Adobe Illustrator, Vectr is a free graphics software that is used to create vector graphics intuitively and easily. It is a simple and powerful web and a desktop cross-platform tool that is used to bring great designs into reality.
It creates a massive learning curve whether you are working on graphics for logotypes, graphics, marketing, website UI designs, and icons. This tool lets the user focus to create beautiful graphic designs. Vectr has excellent drawing tools like easy to use the pen tool, easily add circles, lines, rectangles, grouping layers, corner radius, create icons, logotypes, website UI design, banners, and brochures.
Vector has a unique shareable URL for each design. Vectr document can be created and sent to anyone for real-time collaboration. It is a cross-platform tool and can be downloaded to desktop, Mac, Chromebook, Windows, or Linux.
5) SVG-Edit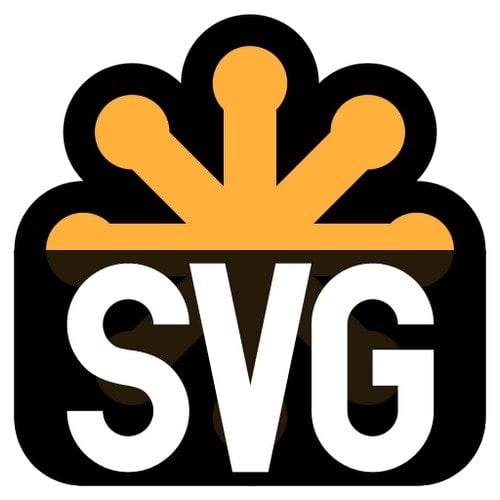 SVG-Edit is a web-based vector graphic editor and an open-source tool. This tool is used to create and edit Scalable Vector Graphics (SVG) images that are within a web browser. It does not require any additional software installation. SVG-Edit works in any modern browser like Firefox, Opera, Safari, Chrome, and Internet Explorer.
SCG-Edit is a cross-browser, JavaScript web-based tool and is also made into browser add-ons like a chrome app, add on for Firefox, and standalone widget for Opera. SVG-Edit contains two main components.
They are SVG-editor.js and svgcanvas.js that works cooperatively. This tool is designed to modify SVG content files and also support output to other file formats that include JPG, WMP, BMP, and PNG. It is a good tool with an impressive array of features like the open format, open-source, cross-browser web tool, and its easy installation.
6) Affinity Designer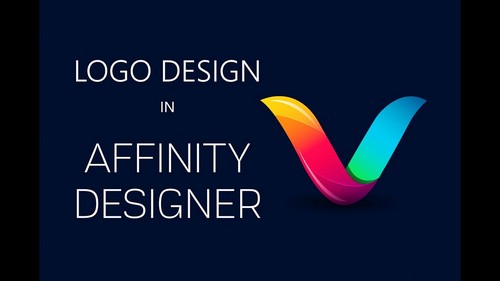 Also considered an alternative of Adobe Illustrator, Affinity Designer is a vector graphics editor that is fastest, smoothest, and more precise software that is available. This tool is available in the Mac app store, Microsoft store, and the iOS app store.
Affinity Designer files are compatible with common file formats like Adobe Illustrator, Adobe Photoshop, Scalable Vector Graphics, Portable Document Format, and Encapsulated PostScript formats. The main functions of Affinity Designer are vector pen, shape-drawing tools, custom vector, and raster brushes, and many options.
Affinity Designer enables the designer to provide them with the capability to create accurate designs that make use of zooming features, flexible guides, advanced grids, and snapping options. It helps the designers to create illustrations, projects, and vector graphics with great accuracy.
It also allows designers to create objects with precision. For attractive illustrations, Affinity Designer enables users to create accurate and smooth curves with its stabilizers.
7) Krita

Krita is an open-source raster graphics editor that uses Qt visual toolkit. It is designed mainly for animation purpose and digital painting. Krita has low-distract UI, accelerated canvas, high-quality OpenGL, color management support, non-destructive layers and masks, advanced brush engine, group-based layer management, and many more. It runs on Microsoft Windows, macOS, and Linux.
The current version of Krita Qt5 and KDE Framework 5 is designed for illustrators, concept artists, matte, and texture artists. The main features are user experience design, painting tools, animation tools, vector tools, layers and masks, customization, display, and filters.
Krita can support other file formats also. Krita provides conventional and painting techniques by means of creative tools that can work on graphics tablets and desktop. It contains various tools for blending, rendering, transforming, color mixing, and many more.
8) Sketch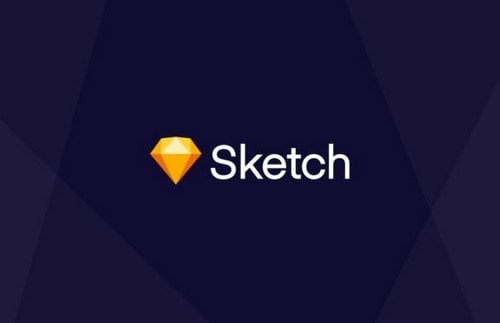 Also regarded as an alternative of Adobe Illustrator, Sketch is a proprietary vector editing platform suitable for Mac. It contains complete tool kits that permit designers to create elements to the last pixel. Using Sketch, designers can apply modifications and effects without their loss of data.
This tool helps the designers to edit features and can experiment with their designs. Sketch users can also be able to see their live preview of their designs on their iOS devices to enable the users to view their creations look on a different screen.
Sketch designers will also be able to access support by means of Sketch cloud and also be able to get immediate answers to the queries. The various benefits of Sketch are non-destructive editing, exporting capabilities, grids & guides, reusable elements, collaborative platform, and community support.
The Sketch tool comes with various features like tool sets, vector editing, code export, export presets, grids & guides, symbols, libraries, plug-ins, and instant preview.
9) CorelDraw Graphics Suite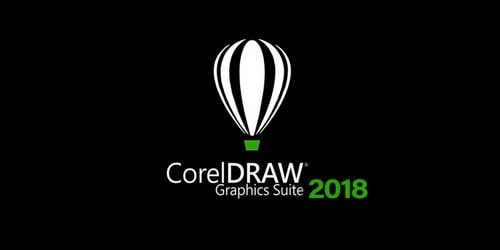 CorelDraw is a popular graphic design solution that was designed by Corel Corporation. This application comes with an array of front-line and numerous features that guide users to create attractive photos, designs, graphics, websites, and design.
CorelDraw features are created proficiently to meet the demands of the customers. Having numerous benefits, it also provides the designers to customize the design space.
The designers can create an ideal workspace by using a custom desktop, tools, icon size, and color. It provides a supreme color exactness and flexibility for an ideal design.
The main features of CorelDraw are LiveSketch tool, prominent interactive sliders, enhanced vector previews, custom node shapes, touch-friendly GUI, import legacy workspaces, font filtering and search, multi-monitor, healing clone tools, and copy curve segments.
10) LibreOffice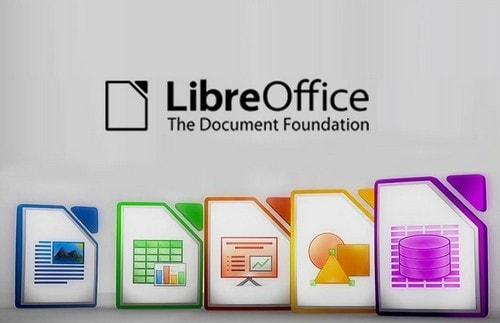 Yet another alternative of Adobe Illustrator, LibreOffice is a dominant suite of office applications that aims to unleash the creativity. This is a free and open-source suite that is based on the OpenOffice codebase. LibreOffice has a clean user interface and tools rich in features.
It can produce professional and neat documents of many varieties like letters, brochures, master thesis, presentations, financial reports, technical drawings, and diagrams. LibreOffice also supports multiple documents formats that includes .doc, .docx, .xls, .xlsx, .ppt, and.pptx.
The various benefits of LibreOffice are creating and modify all types of documents, intuitive spreadsheet program, produce presentation material with rich content, powerful drawings, diagrams, and graphics, neat equation and formula editor, and powerful database management system.
The various features of LibreOffice are the sophisticated and fully featured word processor, collaboration, slide show mode, charts, open document format, create picture galleries, and many more.
Conclusion
Adobe Illustrator is a vector graphics editor that is designed for professional designers and artists. It is a professional quality graphic art program that is used for all type of media. It has a diverse application like creating a print to web graphics, poster creation, etc.
The above are few of the alternatives of Adobe Illustrator.
Liked this post? Check out the complete series on Lists