Fiverr is a popular online market service for freelance services. It is an online outsourcing platform that was launched during the year 2010 and is headquartered in Israel. This platform provides a perfect platform for freelancers to provide services to customers across the world. One can get work done faster on Fiverr with great confidence. Every freelancer who works with this site, payment is guaranteed upon approval of the work. Any freelancer will be able to find any service with no time and also be aware of the pay.
This site is available for resolving any issues and round the clock. The various marketplaces that Fiverr is into is graphics and design, digital marketing, writing and translation, video and animation, music and audio, programming, business, and lifestyle. A user who requires to shape their business using the right tools can be in touch with Fiverr. The site provides full transparency of the work and allows the users to track the team's activity to ensure that all are in sync. It provides excellent customer support.
Through this article, let us discuss the alternatives of Fiverr.
1) Upwork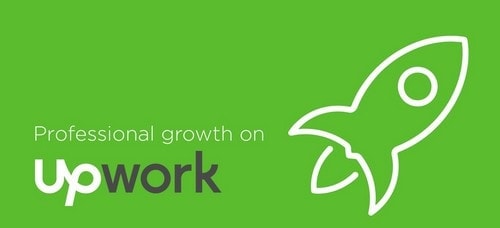 A top alternative of Fiverr, Upwork is a global freelancing platform that was formed during the year 2015 and is headquartered in California, United States. This platform is good to connect businesses and independent professionals remotely. At present, Upwork has about 12 million registered freelancers and about five million registered clients.
Upwork helps the business to work faster by connecting with freelancers who work with multiple projects right from the web and mobile app development to SEO, content writing, graphic design, social media marketing, and many other projects. Upwork makes the work simple, fast, and cost-effective to hire, work with, and also pay the best professionals across the globe.
Upwork works with the main goal to connect businesses with great talent to work without any limits. It also helps to create economic opportunities so that people can have better lives. Upwork has a wide range of gigs starting from android development to social media management, extensive reach, and full-time contracts.
 2) Truelancer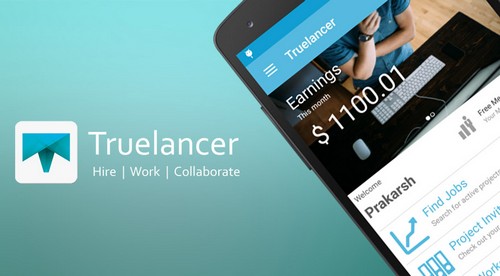 Truelancer is a community of reliable freelancers from various parts of the world. It was established during the year 2014 and is headquartered in New Delhi, India. Truelancer is specialized in full-time remote developers, experienced freelancers, web developers, content writers, graphic designers, freelance marketplace, software developers, and many more. Business can collaborate with freelancers at any location.
They can post a project in the platform with necessary information. The platform helps the business to match them with freelancers. They can review the freelancer's profile to finalize the candidate to work on their work. Truelancer pays the freelancers once their work is approved. It provides excellent customer support and their representatives are available to solve any kind of problems.
3) Freelancer

Also a top alternative of Fiverr, Freelancer is a freelance marketplace that was formed during the year 2009 and is headquartered in Sydney, Australia. It provides a perfect platform for business to post jobs. These jobs can be seen by any freelances who have an account in this platform.
This is an ideal platform for any business to convert their ideas into reality. This platform specializes in mobile app development, web design, product manufacturing, virtual assistants, and graphic design. This platform provides secure payment and also many reviewed professionals.
This platform is a simple and safe way to get the work done online. Freelancer has about 28 million freelancers. Any business can find gigs in any category. Freelancer has got a unique benefit where all freelancer gets a unique feature called Preferred Freelancer. In this, all the registrants will be able to get free access to the projects.
4) PeoplePerHour


A popular freelance market industry, PeoplePerHour was established during the year 2007 and is headquartered in London, United Kingdom. This platform has a list of expert freelancers that provide businesses to find the right person for any project in less time. PeoplePerHour site allows each and every business to an international freelance community who deliver the business requirements without any delay.
This platform provides a huge pool of job opportunities where the freelancers will be able to work even for one hour per day. This platform has a big network and at present has about more than one million people. Any business can post their project using the platform's project writing tool.
This site is programmed in such a way that it asks the right questions to find the project that is suitable for the business. This platform works with an artificial intelligence system that matches the right freelancer for the project and due to which it is indeed one of the best alternatives of Fiverr.
5) Toptal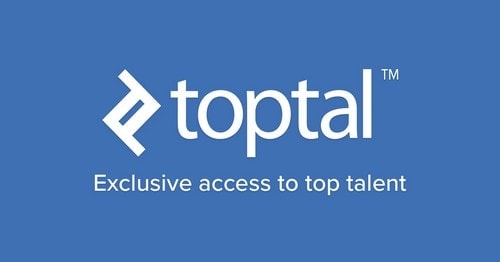 Toptal is a popular freelance marketplace platform that is used to connect business with designers, software engineers, and business consultants across the globe.
Established during the year 2010, Toptal is an exclusive network that has opportunities for top freelance developers, finance experts, designers, project, and product managers. Many companies depend on the Toptal platform to complete their most important tasks. This platform provides a rigorous screening process for the freelancers.
This platform is made use of by many start-ups and companies and high-quality freelance talent works for this company. It ensures painless communication and has carried out superior work.
6) Twine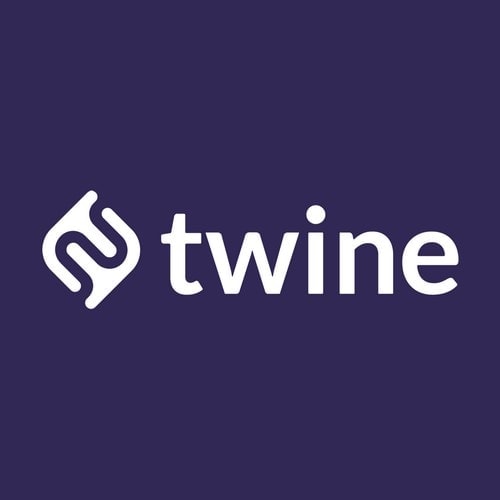 Also considered a top alternative of Fiverr, Twine is a freelance provider platform that was established during the year 2009. Twine started off from digital marketing services to app development and music, but at present, this platform carries lots of freelancing gigs and jobs as per the skillset required.
The various skills that can be worked on this platform are Graphic Designer, Videographer, Illustrator, Copywriter, Animator, Web developer, and Music Producer. It is one of the best freelance marketplaces where it includes a lot of creativity like artists, musicians, etc.
Twine does not process fee as Twine charges fee in advance from the client. This platform is an exclusive one for designers and various artists where they can find a lot of gigs and options.
7) Guru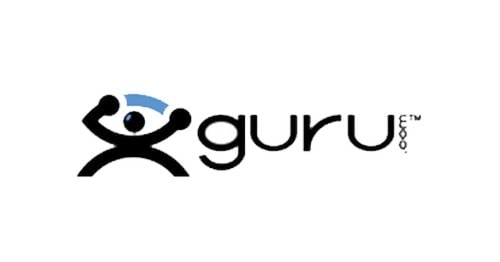 Yet another alternative of Fiverr, Guru is considered the largest platform for both project creators and freelancers. This platform is being used by millions of people worldwide either to get work or provide work. This is an ideal platform for quality business and freelancers to connect and collaborate to get the work done flexibly and securely.
This platform focuses on main areas like programmers and developers, designers and artists, writers and translators, sales and marketing gurus, admins and secretaries, engineers and architects, business and finances, and lawyers.
This platform is an ideal one for freelancers that pays by milestones, task, hour, and by recurring payments. The freelancers can even track their payment progress with ease. Guru provides excellent customer satisfaction and makes it easy to connect with freelancers and clients.
8) SEOClerks

A popular freelancing for SEO based freelancer, SEOClerks platform is completely developed for such domain where a freelancer will be able to find many potential jobs that relate to SEO.
This platform is SEO based where the freelancers will be able to help the clients to grow their traffic in the search engine and also be able to boost their search visibility and website sales. In this platform, the various skills that are related are link building services, search engine traffic, SEO, On-site related services, Off-page services, and many more.
As it is exclusively an SEO based platform, any freelancer or business will be able to find many gigs and projects as the SEO industry is growing and the business make use of SEOClerks to outsource their work.
9) 99 Designs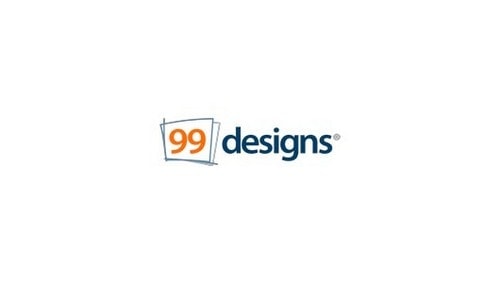 Yet another alternative of Fiverr, 99 Designs, is a popular freelance marketplace that was formed during the year 2008. 99 Designs is a freelance platform that connects clients with graphic designers. It is a top platform for people who require designs like web design, logos, graphic designs, and many more.
Any Freelancer can submit their designs and also get paid if the client accepts their samples. This is a perfect platform for those who wish to create logos, designs, graphics for eBooks or magazines.
This is a highly paid pool of network where a client pays a huge amount to get a logo designed. This has about 44,000 clients and the main focus of this platform is Facebook cover icon or button, Illustrations, Infographic, Landing page design, Logo and brand identity pack, Logo and business card, Logo and hosted website and Logo design.
 10) Freeup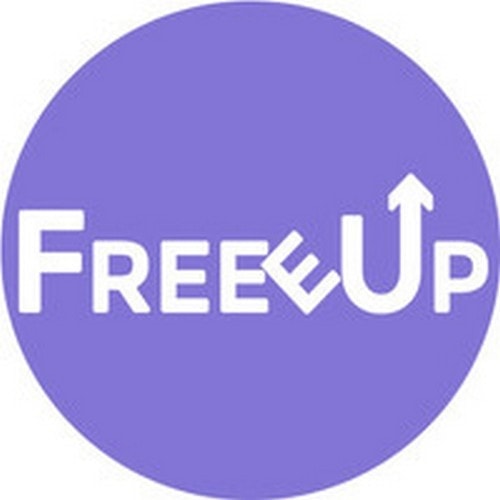 Freeup is another alternative of Fiverr that hires the best professional freelancers worldwide. They can access the platform to attract really good jobs that match their skill sets. This platform caters to many businesses across the world and it saves their time and money in the hiring process.
The businesses can find many freelancers span across many skill sets like E-commerce, Advertising, Admin support, Accounting, Cryptocurrency, Translation, Sales & Marketing, Web Design, Web Development, and Content Creation.
Each and every freelancer can sign up to the platform from anywhere in the world and can be paid either hourly or fixed rate.
Conclusion
While there are so many platforms that are an alternative of Fiverr, freelancers and business have many options to be connected.  While the difference among them would have a small difference, but the sure method to win a freelancing gig is to write good proposals that would instantly grab the client attention.
Liked this post? Check out these detailed articles on
Topic of Lists
Alternatively, check out the Marketing91 Academy, which provides you access to 10+ marketing courses and 100s of Case studies.