Ask any businessman what is a push strategy and a pull strategy and they will simply say that its selling vs Marketing the product. Where push involves outbound marketing and you have to reach the customer, pull involves creating a value for your product so that the customer walks in to buy your products. As competition has increased over the years, companies have realised that they cannot push each and every customer.
Hence, Inbound marketing or pull marketing to customers actually has a better ROI. But even then, nothing can beat the personal push which a Push strategy generates, thereby being the other way that marketers rely on to generate sales. You may apply as much pull as possible, but push strategy is needed to convert prospects to customers.
"If you are not pushing your customers, competition is definitely pushing them."
To start with, you need to understand WHO you should be pushing. If you are a B2C company, then it is the consumers you need to push. This involves for B2C push strategies for products or services selling. However, if you are a B2B Company or a company which has a distribution channel, then you are operating with dealers and distributors who are a business within themselves. And hence, you are most likely to use B2B strategies of Sales.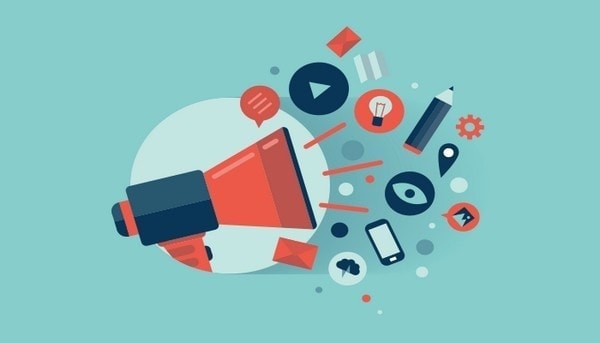 So what are the ways to actually apply the Push strategy in the real world? How do you push your products to your customers and get better sales? Here are some ways to apply push strategy in the market.
1) Personal Selling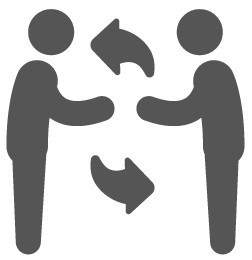 One of the first ways to increase the push in your selling is to increase the intensity of personal selling. Whether you like it or not, personal selling does get good results. There are three ways to increase the intensity of push –
a) You hire more sales executives.
b) Increase the number of calls being done by the sales executives in your company.
c) Improve the quality of sales calls by using training techniques and by analyzing your customer response.
All of the above three personal selling tactics should increase the push of your product in the market.
2) Increase distribution and coverage
A key factor in improving your overall sales is to expand your company to all corners. If yours is a network marketing company or a manufacturing company with dealers and distributors (Channel sales) then you need to increase the number of distributors or dealers within your network. Each dealer or distributor has his own margins in your products and these people are assumed to be aggressive people in the way they do business.
To survive in tough financial conditions, dealers need to have good turnover to earn a handsome profit. Naturally, if you expand the number of dealers and distributors in your company, your market expansion and market coverage will increase, giving you a better sales and a better revenue. The precaution over here is that you ensure you have a good grip on your working capital. You should not run yourself too thin in the pursuit of expansion.
3) Written material
There are multiple ways to get written material in the hands of your consumers. Whether it is a service or a product, getting your detailed brochure in the hand of your consumers makes a big difference. The consumer gets a salesman which he will carry home with him. Don't be mistaken, that brochure is itself a salesman for you. If it was not, Amazon would not be such a big Online retail giant.
If you look at the product pages of Amazon, a customer makes his decision only by reading the text which describes the product in detail and also by looking at the images. An advantage which Amazon has is it has customer reviews and comments which helps the customer make decision. Although your brochures or E-brochures might not have that, you can always include testimonials as a social proof of the excellent products or services you have on hand.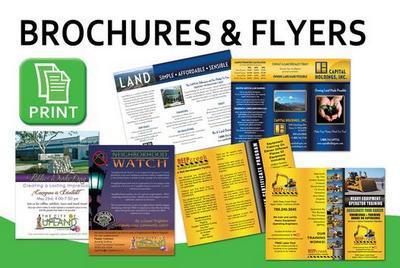 Another popular way to use written material is to use Flyers and Paper inserts. Quite recently, i was very frustrated with my internet service provider. But i could not find any other ISP in my area (Surprising, isn't it). But one day, i got a paper insert of a new ISP about to open just around the corner. He had good internet plans too. I loved the plans immediately and went and tied up with the ISP on the same day.
Just because of one paper insert, the ISP got a new customer who is at least with them since the last 2 quarters. How many more customers he would have closed because of this activity?
4) Discounts
There was a fantastic meme on the internet which i read and loved. It said that if you receive a discount of 25% on a $1000 products, then you have not saved $250, instead you have spent $750. How correct was that!!!
You need to get the money out of the customers pockets and discounts are a sure shot way to do that. Did you know, Amazon has 3 times the sale from its lightning deal pages then from the normal pages. Customers just cannot resist a sale and moreover, due to this competitive culture nowadays, customers are smart as well and are waiting for a sale.
So tomorrow, if you are not on sale but your competitor is, then be rest assured that your competitor will sell higher quantities then you. There are many firms which have an holier then thou attitude! We do not need to offer discount, because our products are excellent.
Well, those firms might grow but they crawl when growing and do not RUN like other firms which use pricing to their advantage. Alternatively, if there is no need to give a customer discount, then you can give a trade discount and offer higher margins to your dealers. They will automatically push your products in the market.
5) Point of purchase advertising
Ever seen those lollipops standing outside an eatery or the danglers hanging from the ceiling of a modern retail store? Alternatively, you can see how colors play an important role in branding. These colors also play an important role in point pf purchase push.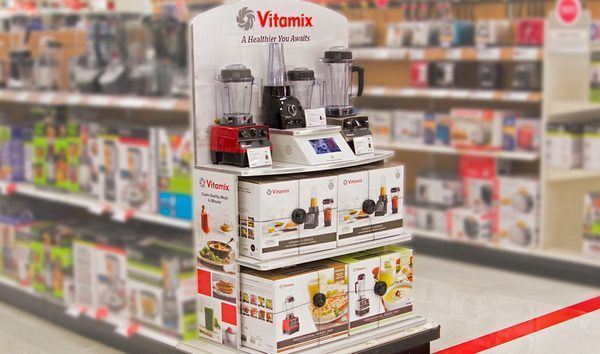 Bisleri is an excellent example of point of purchase advertising and i love what Bisleri does to push its products. It creates kiosks completely branded with Bisleri, it creates a huge billboard so that you can see Bisleri right across, it might have danglers in modern retail chains etc etc.
If you are a business trying to increase sales and create push in the market, you need to get your Point of purchase advertising on spot.
6) Email Marketing
It is one of the most fascinating forms of Push marketing till date. We mention Email marketing above the different types of online marketing is because we know Email converts much better then anything else.
Emails are personalised and in the absence of a personal selling executive, it is an Email which convinces you to purchase a product. I recently bought a course from Udemy. Now every other day i am sent a related course with a really attractive deal. They use another smart tactic.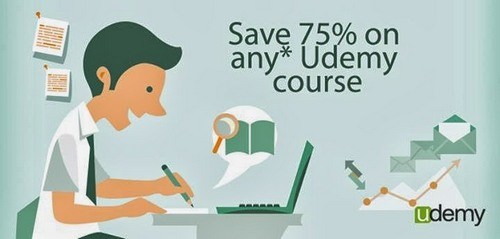 The price of the course is shown as 200$ but they are selling it at $10. Even though i know what they are doing, i become greedy at looking at the price because its a sale!! And before i knew it, i had above 10 lifetime courses lying with me and no time to even go through one course completely.
There are multiple ways you can push your products with Email marketing. First, you need to build a database of potential customers. You can do so by using a customer form at the check out counter or by using feedback entered by customer and putting an Email column in it. Alternatively, you can also buy the bulk data of customers which you get in the market.
If you are just starting with Email marketing, start with a small audience and learn the in and out of Email marketing. Once you are experienced, you can purchase the database and send Email blasts. Overall, you will find a higher conversion rate from sending mailers to your existing customers and to the emails collected over the years with feedback forms.
7) Social media marketing
One of the first ways to advertise on Social media was the Google adsense network. This made advertising possible on blogs, forums and other places. However, recently with Facebook sponsored ads, twitter ads, linkedin ads and youtube promoted videos, there are many ways to promote your business in front of your target customers. You need to reach your customer through these different means so that the customer purchases your products.
There are many strategies of social media marketing to push your product and these strategies are not covered in this article. But as people shift from television to Social media to receive their news or to stay in contact with others, you will see social media marketing being used more and more for advertising and for pushing products to customers.
8) Using a strong website design
A website is not only inbound, it is a means of pushing your products as well. All your potential customers from email marketing, social media or web marketing are going to land on a landing page which is going to be on your website. There are many push elements which you can involve in your web design to convert the customer or at least to make him submit his email.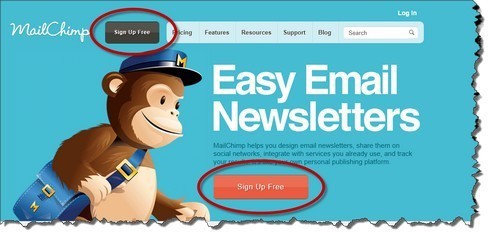 When you look at this site itself, i have multiple Facebook like options and multiple Email subscription forms. I also have a forum where i can details of my readers and allow them to stay in touch with me, ask questions and receive detailed answers.
All this is a part of my website design tactic. The website is designed so that you enter your email and constantly stay in touch with Marketing91. The forum is designed so that you are updated everytime i answer your question.
A key factor in using Push via web design is to use "CALL TO ACTION". A call to action is a way to attract immediate customer attention and make him take some desired action. So a bold lettering of SIGN UP NOW is a push to you for immediately signing up with the website.
A Bold lettered "STAY UPDATED" or "ENTER YOUR EMAIL ADDRESS" means that the web owner is trying hard to get your email so that he can push you later with Email marketing.
Web design and Email marketing go hand in hand. They are part of both – Inbound marketing and outbound marketing. Using a very well designed website means that you convert your customers easily.
9) Tele calling / SMS marketing
I mention tele calling this late because of the many ways that customers have to block your call. You can also fall in a legal hassle if you call a customer who is in DND list (no not disturb list of the government of India. I don't know whether the same list exists in other countries but it ideally should).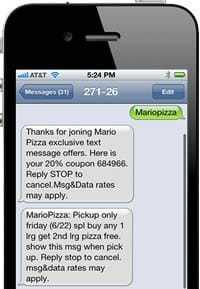 There were many online companies which used to offer SMS campaigns and various mobile driven campaigns. But because of the usage of DND, these companies were brought to their knees because their customer database was cut by more then half.
As customers realised that they could avoid the irritating and frustrating sales calls, more and more customers opted for DND and hence the tele calling customer database became lesser and lesser. Even then, there are some companies like Financial companies or Insurance or Banking which use tele calling heavily because it gives good results for these companies.
An alternative to tele calling is SMS marketing. Many fashion stores use SMS marketing effectively nowadays. They first get your number with an approval form. They might ask you to remove their number from DND. Once that is done, the fashion store will send you regular updates whenever new dresses are in stock, or when there is a discount or sale going on. I personally believe that for finance driven companies (and NGO') tele calling is important. But for other companies, SMS marketing will give a much better ROI.
10) Getting references
The best way to reach a girl is to become friends with her best friend!! That's the old saying and i will have to believe it because i have never tried it (if you have, then just leave your experience in the comments). The point is, you might not convert a prospect to a customer but you can definitely reach the prospects friend (who is also a prospect) and convert him to a customer.
But this won't happen as long as you are not pushing for references. If you look at the HR industry, people who call you for a job profile, will always ask for a reference if you are not interested in the job. This way, they did not waste a call and they might have received a possible customer. If the prospective job candidate actually receives a job in the company, the HR consultant received his commision. All because he or she asked for a reference!!
There is no single way that you can apply push strategy in the market. There are multiple ways you will have to use from the above examples. And together, these multiple ways might increase your sales by manifold. Pick the tactics which are most useful to your business or your industry and start acting on them.