In one of the last articles we have been talking about the process of internalization, of taking your business on an international market. At the moment we have mentioned some huge mistakes that business people usually do when initiating this process, and one of them was related to the customized marketing. However, there are also some other aspects that should be considered when marketing products on a global plan.
As business people, we should ask ourselves what do we want people to think , feel and do differently? And here we have to bring into the discussion the communication strategies. In general, firms have to communicate to consumers in order to make them consider buying the products that the firm is selling. The most common way of communicating with customers is through advertising. And here one can choose between undifferentiated marketing where there is just one marketing program for all the market segments and differentiated marketing, where there are different marketing programs, something also known as "customerisation" or "targeted marketing".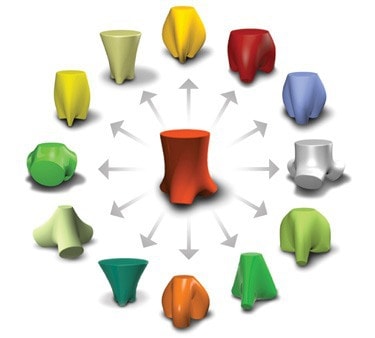 As far as I am concerned, I am in favor of differentiated marketing, as I truly believe that different markets need different communication strategies. The best communication strategy is the one which could make the product stand out of the crowed.
Most Communication models consider the cultural aspect as noise, and it is not enough just to translate the language, the product has to also be adapted to the social aspects of the respective country. Effective product communication strategy represents a really important competitive advantage, and nowadays mass-customization is strongly connected with the customer-driven markets.
Let's take a look at the development of communication strategies from early times :
Lasswell's Communication Model (1948)

Shannon and Weaver's Communication Model (1949)

Kotler's Communication Model (1967)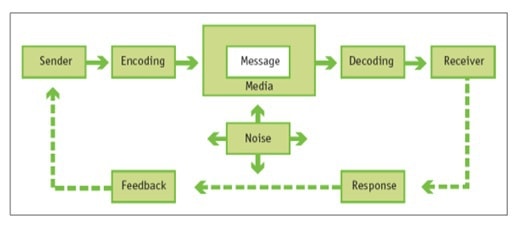 Ottesen's Injection Model (1977)
The AIDA Model (1928)
The International Market Communication Model (IMK Model – 1999)
Just to name some of the companies which have already adopted mass-customization, we can mention: Kraft, Ford, Nike, Wrigley, M&Ms. By doing mass-customization, NIKE has succeeded in creating a unique relationship between not only the product and the customer, but also between the brand and the customer.
Krafts, the largest food company in USA, has taken advantage of its customers and users of its products. They are welcoming new ideas and have learned to listen to the most important part of their company: their customers. This is the company's first step to move from an inside-out perception to an outside-in perception.
Wrigley is also giving it a try by launching "My ExtraGum" website, where one can design his own gum packaging.
Both big and small companies are struggling with mass customization, which is considered to be the new communication strategy.
This article has been contributed by Ms Ana Maria who is studying Marketing management at the university college of Northern Denmark.