One of the most important and critical components of having a successful social media marketing strategy is the measure the amount of success that each and every single post gets in the platform of social media. It is really important for the users, marketers and business owners to constantly check their Social Media Analytics in order to gauge the performance of Social Media Campaigns.
Social Media Analytics also helps in spotting the recent trends and updates that are taking place in the world of social media. Every single point of data should be seen as a chance to make an improvement in the social media marketing strategy. That is why you need to make sure that you take a close look at data that comes from the analysis of these social media platforms.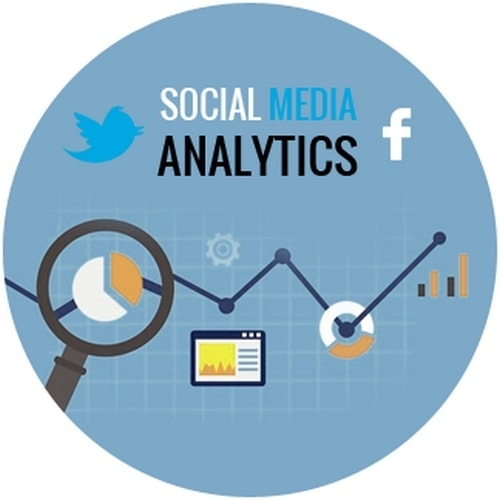 However, it can be a little bit tough when it comes to understanding all the measurements when you are looking at so many different types of metrics all at ones. Deciding the importance of the measurement is also not that easy. If you want to find out which one of the analytics is important for the brand and the business, all you have to do here is define your objectives from your business on social media.
Let us give you an example. In case, you want to create a particular community on a Social Media Channel, then the first thing that you need to measure is the engagement. Also, in case you want to increase the number of visitors, then conversions and traffic should be your main point of focus for measurement.
It doesn't really matter what the social media strategy is, if you have such huge amounts of data, it can get a bit overwhelming to handle sometimes. However, social media analytics is a very important form of analysis and you cannot afford to miss it at all.
So let us start delving into different Social Media Networks to understand related Social Media Analytics-
1) Twitter Analytics

This particular program for the analysis is basically free and you will be able to use it for the analysis of the Twitter accounts that you have. With the help of this program, you will be able to analyze the followers and the tweets. The homepage in the analytics tool will show very high-level of the statistics which will provide you information about the tweet impressions, the number of tweets, the visits to the profiles, the followers, and the mentions that are on the profile.
Tweets: Twitter Analytics dashboard's Tweets tab is the best place to know about the responses, impressions, and engagement on your Tweets. It will also enable you to gauge the performance of promoted tweets
Monthly summary: This section will let you find the top tweet, top mention and top follower of every month. You can also find out your best performing content from here
Audiences: To know the behavioral preferences of your Twitter audiences, this section of Twitter analytics is significant
2) Facebook Analytics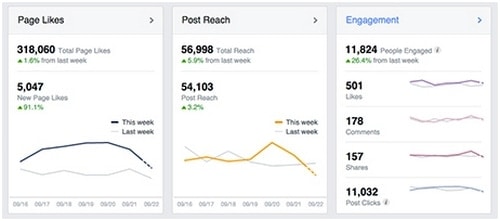 When it comes to Facebook insights, you will be pleased to know that it is free in case of all the business pages that are available in the different platforms. The design of the Facebook insights is specifically done in order to make people understand the interactions and the behavior of the audience in the Facebook platform. Insights will basically show you the snapshot that they have taken of the profile analytics. The details that are mentioned there include the number of page views, the page likes, post engagement, reach, and the information on the recent posts that you have made.
Different Facebook Analytics reports that you can get from Insights are-
Promotions: It will help you find out those posts whose promotions can offer you good conversions. This helps you decide the right target audience for you.
Followers and likes: It will let you find the reports about the popularity of your Facebook page. You can gauge how successful your campaign is in gaining new likes and followers on your page.
Reach: Such Social Media Analytics reports tell you about the reach of your Facebook posts and associated activities.
Page views: This will let you find out the details of the origin of your Facebook traffic. It offers the views of different sections of Fb page such as About, Home, Photos and so on.
Posts: It will let you know about the performance of your Facebook page. You can also use it to know the right time to post and the right type of content for your Facebook Page.
Videos: You can use it to analyze top performing videos and other video related metrics
People: It will guide you about the demographic details of your fans, followers and target audiences
3) LinkedIn analytics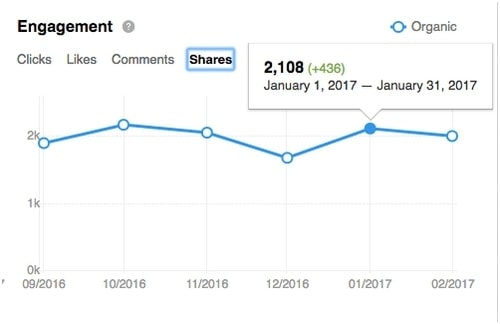 LinkedIn Analytics will tell everything related to the performance of LinkedIn marketing and advertising campaigns. You can use Social Media Analytics Tools for LinkedIn to find out different metrics and trends that can decide the future of your LinkedIn Marketing Campaigns. Key things to analyze here are-
Visitors: It will let you know all the details of your LinkedIn audiences and their origin. It also provides all the demographics details of audiences
Updates: It will help you find out the performance of your LinkedIn Marketing Content. With its help, you can get all the update about the reach, engagement, and conversion of each post. It can also offer you updates related to different actions taken on specific posts
Followers: You can know about the followers and how they involved with your campaign. You can also know if your followers are the result of the organic campaign or LinkedIn Advertising. Demographics details of followers will also be provided
4) Instagram analytics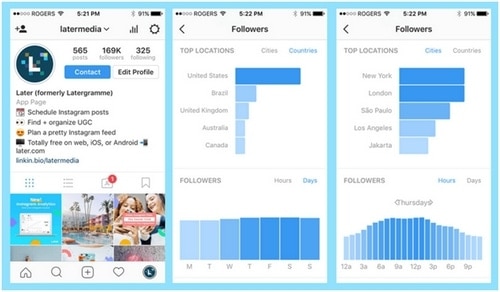 Business profiles on Instagram or accounts on Instagram that enjoy huge followings can appreciate the benefits of Instagram Insights. You can use it to gauge the performance of your content, plus, it gives you the details of audiences and their preferences, origin, timings, and so on. Impressions, reach, website clicks, profile visits are some of the metrics that play a significant role in the Social Media Analytics of Instagram. Let us have a look at some of the important sections of Instagram Insights-
Posts: It lets you know about details of accounts that have saved your posts. You can use it to know about the comments and likes on all Instagram posts
Actions: You can use it to know about the posts that instigate audiences to do some favorable actions like following you, click on your site, visiting your profile and so on
Discovery: This report will let you find out the percentage of those audiences that had seen your posts but are not following you. This report is very important in growing your Instagram audience
5) Pinterest Analytics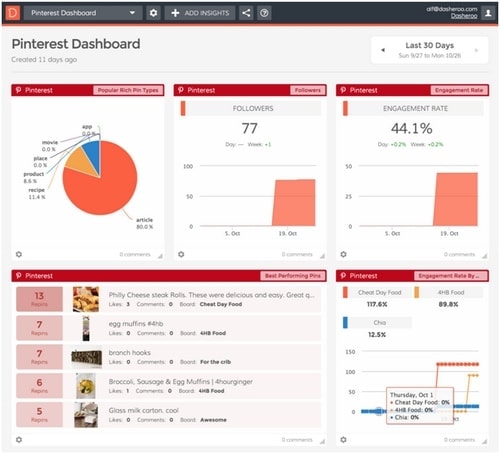 With Social Media Analytics for Pinterest, advertisers can screen what pins individuals like, how much movement goes to your webpage from the Pinterest page and so on. Different reports that you may get are-
Impressions: It will let you know how frequently your Pin has appeared crosswise over Pinterest. You can easily gauge when impressions are high or when close-ups or clicks or high via Pinterest Analytics.
Pin Stats: This will enable you to gauge which pins are picking up the most footing based upon the performance of each pin.
Closeups: This might be the best estimation of the engagement that your content offers. Those who tap on your pin to have a more closure observation can be analyzed via this report.
Clicks: If you want to drive traffic to your site via Pinterest Marketing then this is the most important report for you. This will disclose to you what number of Pinterest users are landing on your site as well.
Saves: With the help of this Social Media Analytics report for Pinterest, you will get to know what numbers of Pinners have plans to reconnect with your Pin in future.
6) Snapchat Analytics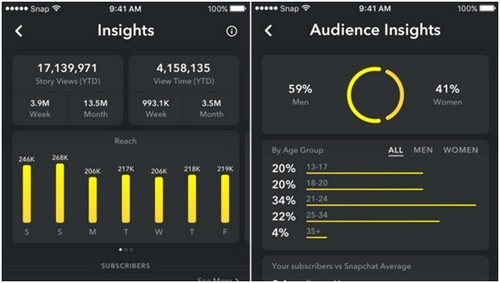 Now, you can find out effective and productive Social Media Analytics about Snapchat paid content. With the help of Snap Ad Reporting, you can analyze campaigns in real time and can track whether users landed on your store or not. Some important reports here for you are-
Screenshots: It lets you know about the people who got affected after seeing your content and took a screenshot.
Unique Views: It will help you find out precisely what number of individuals are drawing in with your snaps.
Fall off Rate: It can let you know where your target audiences lost enthusiasm for your snaps.
Completion Rates: This report will let you know if you become successful in engaging your audience and converting them or not.
Conclusion
Now you know exactly what social media analytics is.
It is really important for marketers and advertisers to understand the impact of campaigns that they run on social media and social media analytics is the perfect tool for that.
You can easily gauge the performances of social campaigns via this and can make your campaign more result driven. In case of any doubts, feel free to ask me in comments.