Have you ever heard of the term virtual assistant? If you haven't and you want to know a little bit more about it, then we are here to tell you all that you need to know.
You can understand a virtual assistant as an administrative assistant who works for you from remote location. They are also known as Virtual Professionals. Virtual assistants are currently gaining popularity in terms of online business because they can operate from a remote place.
Some of the tasks that virtual assistants can do for you are-
Tasks that Virtual Assistants do
Scheduling appointments
Managing Emails
Planning travel arrangements
Managing Social Media
Administrative work
Conducting online research
Bookkeeping and other personal tasks
Creating presentations
Making phone calls
Content creation
Managing calendars
Managing finances
Event management
Doing research
Providing Customer Services
Digital Marketing tasks and a lot more.
So, what about we get to discussing it without wasting any more of your precious time?
What Exactly Is A Virtual Assistant?
To have a complete idea about the virtual assistant, you need to know what they are in the first place. So, here is the basic definition that we have for you.
A virtual assistant is a person that would be able to provide services to the company and that too from a location different from that of the company.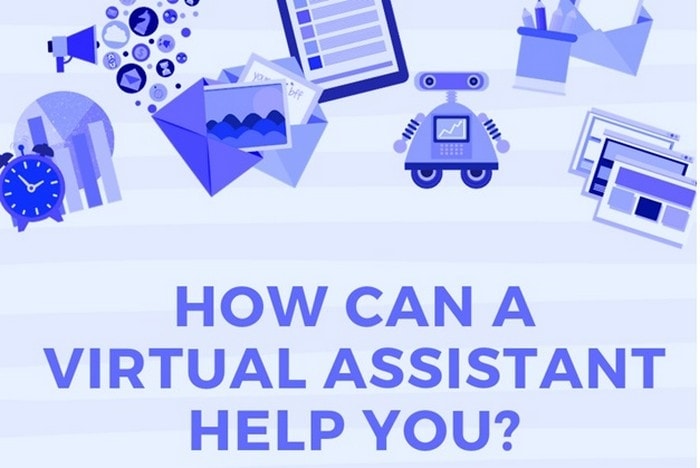 These people will be easily able to work for any particular company of their choice with the help of technological advancement and other tools. All they need is a Smartphone, and a computer and they are all set for sure.
They don't even have to come to the company to provide their services, and that is one of the best things about the job.
These virtual assistants are very popular these days when it comes to businesses that are set up in the online world. These companies can have their staff online, and they don't have to be present in the same location as the company.
Now, doesn't that seem like such an amazing idea, people?
There are many large as well as the small companies that are currently making use of the virtual assistants to make their jobs easier.
However, small businesses tend to use these assistants for several smaller tasks, such as social media engagement in the best way. You can be a part of it as well. But before that, you need to know what these virtual assistants do in the first place.
What Do Virtual Assistants Do?
Speaking in a theoretical manner, these assistants are pretty much able to anything that the normal staff would be able to do in the first place. The only thing that they can't do is provide the boss with coffee. But that is something which is not important, right?
The job responsibilities of a virtual assistant are not just limited to doing all the clerical work, but there are some other responsibilities as well.
These people can extend their services and support when it comes to doing some other tasks such as web design, content creation, and so much more. Doesn't that sound like something that you would want to do as well?
Some virtual assistants come forth with some advanced skill sets which could be important for the company.
Let us provide you with an example so that you can have a better idea for what we are talking about in here-
Example of Virtual Assistants
Let us say that there is a company that does marketing. Well, in such cases, the virtual assistant will be able to do all the PR related work as well.
These people can serve different industries in the best way, and there will certainly be no trouble in doing that whatsoever. Also, in the case of the real estate industry, the virtual assistant will do all the tasks that are related to the industry of real estate.
Not just that, but some other virtual assistants often extend their services from their homes. They have their business, and they can provide services to the different clients and company which want their support.
In this way, they can earn more and more money. The salary that they get depends on the work that they are doing.
Most small companies tend to hire such assistants to do some smaller tasks such as engaging in social media and so much more. So, this is one of the most lucrative job opportunities for people who want to have employment and that too in the comfort of their homes.
Skills of Virtual Assistants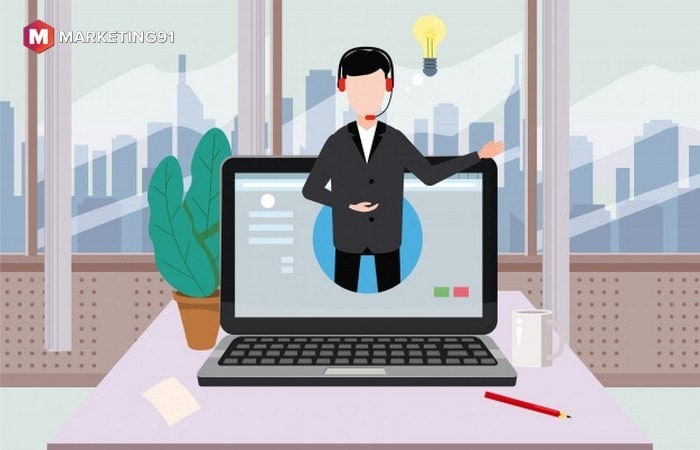 There are wide varieties of skills that virtual assistants can have, as there are multiple job profiles that can be handled from remote locations. Some of the key skills you need to pay attention to are-
1) Being tech-savvy
Having the necessary computer, software, and digital marketing skills is one of the most important skills of virtual assistants. Being tech-savvy will help you complete the task with absolute adeptness from the remote locations.
2) Being proficient in Communications
You must be dexterous in communications, as this is the best possible medium to connect, convince, and convert your employers. You should know the right way of communication via emails and phones.
3) Having efficient Organizational Aptitude
Virtual Assistants that are responsible for doing managerial and administrative tasks, they need to organize a team for tracking the progress of assignments of clients. Being able to work in an organized manner despite working from remote locations is one key skill that can ensure success for the VAs.
4) Being able to do Multitasks Simultaneously
Virtual Assistants should be able to do different kinds of tasks with equal competence, as different employers may ask them to do different kinds of tasks at the same time. Being dexterous in multitasking is very important to be a successful virtual assistant.
Why Does A Company Need Virtual Assistants?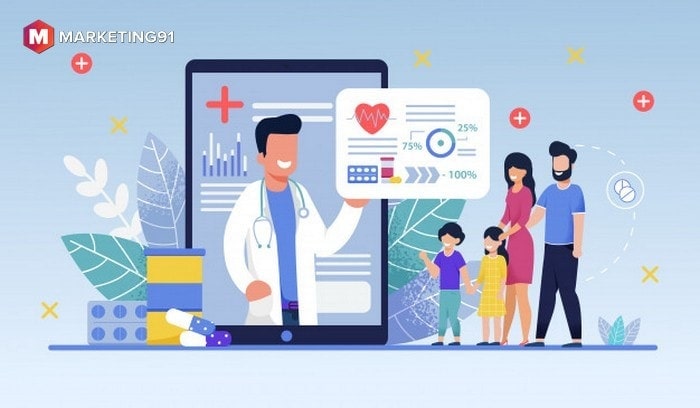 You will be able to find virtual assistants almost everywhere these days because of the amazing popularity that they have in the first place.
Well, to be honest, there are so many different reasons due to which a company would want to have virtual assistants in the first place. We are going to tell you a bit about these reasons right now.
#1. Virtual Assistants provide a more efficient mechanism of Managing Employees
One of the most important benefits of having these amazing virtual assistants is that you will be able to make better use of the employees that you have in the company.
This is one of the most important reasons why companies tend to hire these people in the first place. Since these assistants are working from a remote location, there is no doubt that they will have more productivity in the best way and that is certainly very good news for the company.
Surely you would want that to happen for your company as well. So, why not hire the best virtual assistants in the best way and they will be able to help your company as well.
#2. Virtual Assistants empower business by saving Salary Costs or Training Costs  
Here is another important reason why the businesses and the companies tend to outsource their work to these virtual assistants in the first place. Too much cost for the company works and tasks can reduce the overall profits that they tend to make.
So, no doubt is having virtual assistants are going to be a great help when it comes to the reduction of the costs. And how is that supposed to happen?
Well, these virtual assistants tend to reduce the salary costs as well as the costs that are associated with training the employees in the best way. So, who wouldn't want that to begin with? This is also another thing that you need to keep in mind for sure.
#3. Virtual Assistants let businesses have more time to pay heed upon more important tasks
With the virtual assistants on board, the company will also be able to save a lot of time for sure. Now how that is possible one might ask.
Time is money when it comes to business. With the help of outsourcing your work to these assistants, you will be saving a lot of time for sure. You can get some amazing professional help to come and sort out the troubles that you have.
Hiring a Virtual Assistant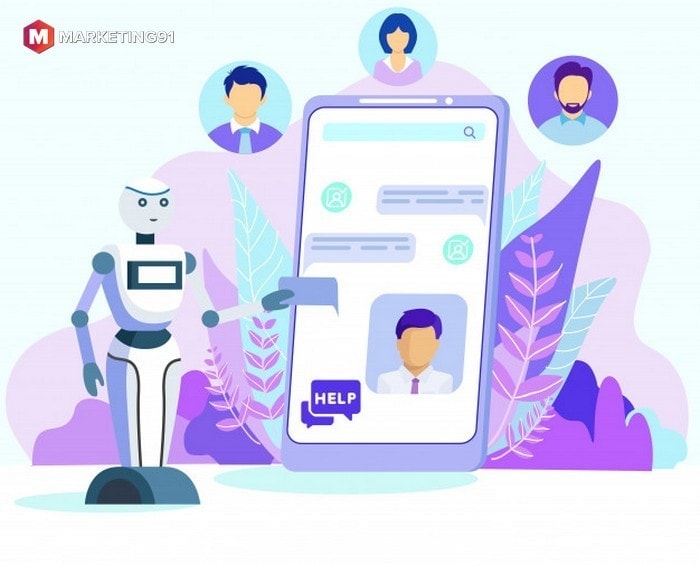 Now that you know the importance of virtual assistants, don't you want to hire them for the company? Well, to do that you need to follow some important steps to make sure that you get the best employees for the company.
Here we are going to provide you with some tips which are going to be a great help when it comes to hiring these virtual assistants in the best way for the company. Make sure that you read each and everything carefully so that you don't make any mistake in the process.
#1. Document Your Tasks
So what are these tasks that you are going to outsource to these virtual assistants in the first place? You need to have an idea of the tasks that they have to perform before you set out on the path to hiring these people for your business. So, proper documentation of everything is essential.
#2. Create a Job Description
When you are hiring the amazing professionals to do your work for you, then you need to make sure that you provide them with a proper job description. This way, they will be able to know whether they can handle the tasks that you have prepared for them.
This is one of the most important things that you need to do for sure. After that, all you have to do is post this description online so that people can see and decide whether they are worthy of the position in your company or not.
This is one of the most important tasks, and you need to make sure that you always keep this in mind.
#3.Review Applications Before Hiring
Since you are going to be employing actual people for the job, you need to ensure that these people are competent enough to do your tasks for you.
The best way to do that is to review all the applications that you get and then decide about the ones that you are going to keep. You can also conduct some interviews online so that you know which people are actually suitable for working with your company.
In Conclusion
So these are some of the things that you need to know about virtual assistants and hiring them in the best way.
We can say this without a doubt that virtual assistants are clearly very much in demand, and you need to follow all these steps mentioned above to hire them in the best way.
With the right use of Virtual Assistants, businesses can efficiently manage their tasks in a more productive, cost-effective, and profitable manner.
So, what are your thoughts about the roles of virtual assistants in channelizing businesses? Tell us in the comments below.
Liked this post? Check out the complete series on Careers