LinkedIn has established itself successfully as a social networking site for sharing professional news and related information and discussing vital industry-related issues. It is becoming one of the safest havens for job-seeking professionals as they go about their pursuit for a job on the LinkedIn portal. The easiest way to establish yourself as a serious job hunter is by updating your LinkedIn profile so that you can create further opportunities for yourself.
In today's competitive environment LinkedIn has integrated modern and advanced technology successfully to help professionals in their job search. According to a recent survey, nearly 87% of recruiters use this site for searching candidates taking its popularity to its zenith.
1) Keeping your profile updated
A candidate should use the LinkedIn portal for his advantage by keeping his profile updated at regular intervals. When you ask someone for a job on LinkedIn you must be aware that it is an authentic platform that will reflect your dynamic approach only if you maintain a complete and professional attitude. The first and foremost thing you should do is to replace your profile picture with a professional one that will give you an instant recognition amongst the business community. Use the headline effectively so that it grabs attention and highlights the position you are seeking.  List your current skills, knowledge and work experience so that a recruiter has a detailed understanding of your capabilities.
2) Build your own network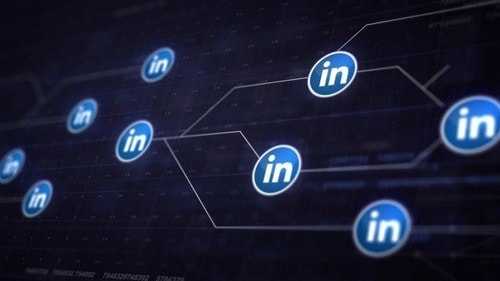 Exposure is the mantra of our new world where until and unless you let others know about yourself no one is going to be bothered about it. Build your own connections to establish a strong network before you ask someone for a job on LinkedIn. This portal makes it easy to build viable and strong connections. It is important to let everyone know that you are a job seeker hence use the headline aspect to broadcast this announcement. A catchy headline has the power to attract a recruiter's attention effectively.
3) Using Advanced Search Option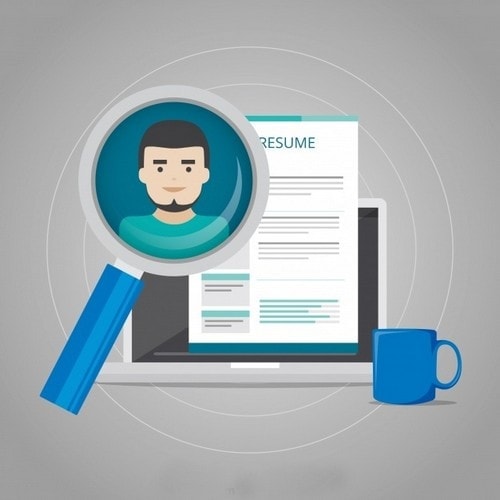 LinkedIn has an Advanced Search option and it is to your benefit that you utilize it to its maximum capacity. This search engine makes it very easy to gain information on the companies you are looking at. Simply create a list of the organizations which you would like to work with and start following them on the LinkedIn platform. You will be able to know about any available position as soon as it happens.
You can also find about the connections that are linked with your favorite company and can reach out to them by asking relevant questions. This will make your efforts easy when you ask someone for a job on LinkedIn.
4) Introductions and connections
You have been making connections diligently so that you can ask someone for a job on LinkedIn. Now it is the turn of these associations to introduce you to their connections. They have also gained several connections over the years and are now in a position to help you. This will create a powerful link that will come to your aid in gaining the position in any company you desire.
College connections can prove a tremendous help in your endeavors and it is in your interest to reach out to them by Alumni tool. People favor known connections from their school, college and university more than others especially if you have built a good reputation in it. Make use of such older connections to create new ones so that you can fulfill your professional dreams.
5) Get involved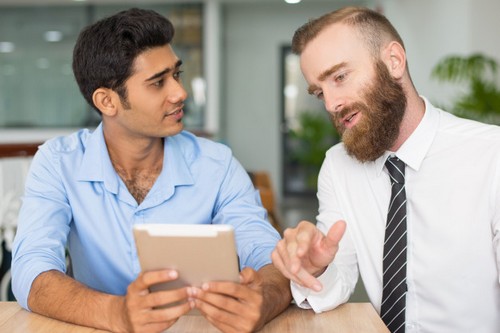 Be active and authentic on this powerful portal to gain your due. You can post videos, articles, important information and regular updates to remain in limelight. Get involved with other groups so that you can interact freely and get noticed. One easy way to gain recognition is by searching for the professional groups established in your area so that you can get involved with them.
Make sure the groups are dealing in current activities and regular interactions so as to maintain due visibility. Show your capabilities, engage in fruitful conversations, and answer queries to increase your network. You can easily make important associations so that when you ask someone for a job on LinkedIn it will prove a boon.
6) Search for information
Information is a powerful tool that will always come to your aid in times of need and distress. You want to ask someone for a job on LinkedIn but how to go about it is an important question that needs to be addressed immediately. Use the LinkedIn platform to make a thorough search about the recruiters and hiring managers of the organization that you are targeting as potential job sites.
Find out about their interests, likes, dislikes, and ways of interviewing so that you can prepare yourself fully. When you are in direct contact with a recruiter make sure your knowledge and information come across subtly to him so that he is aware of the fact that you have been diligent in your efforts.
7) Display your career goals
The LinkedIn portal is an appropriate tool to promote you like the best available commodity in the employment market. It is the medium through which a recruiter can assess you and come to a decision. Make an impression on the first count itself to gain the interest of a hiring manager.
Display your career goals and show your interest in specific fields. Highlight your experience in such a manner that it aligns itself with your career goals. Maintain your focus if you want to achieve your target. Read, gain information and use it to your advantage before you ask someone for a job on LinkedIn.
8) Do not come across too strongly
No one likes a pushy character that is determined to come on too strongly in your face. Be professional in your approach and avoid confrontations of any kind when you are going to ask someone for a job on LinkedIn. When you are in the initial stages of gaining a connection do not force that person to help you. Be subtle in your efforts and try to present yourself as a true professional that has basic etiquettes besides knowledge and skills.
Yes, you will gain lots of opportunities during the course of your journey and then you can present your case effectively. If you start pressing someone for a favor at the onset the chances of his disappearing from your life are great so be tactful while expressing your interest.
9) Network after business hours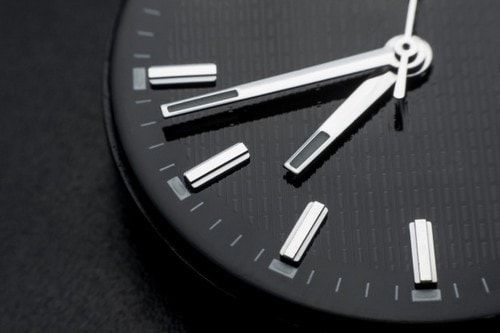 According to a survey, less than 10% of the people connected with LinkedIn use this portal during normal working hours compared to other sites where attendance is more than 30%. An important fact that has come to light via this survey is that professionals tend to use it most after business hours hence make sure to update your network and status accordingly. Connect with organizations and recruiters and gain better exposure and recognition so that you can get a positive response from others.
10) Make it easy
Is your LinkedIn profile complete with a well-written, precise and thoughtful post or have you written it randomly without any clear preparation? This is a portal for professional use hence treat it with due respect if you want it to work in your favor. Make it easy for others to approach you when you before you ask someone for a job on LinkedIn.
Add contact information in the resume so that an interested recruiter does not have to search for it in different places. Take appropriate steps so that it becomes easy to forward your information to relevant persons. If a potential hiring manager reaches out to you and informs that you have been recommended by someone on LinkedIn, make sure to contact the person and thank him.
Liked this post? Check out the complete series on Careers