A good question is one which is crafted properly so as to direct and encourage a discussion. Asking questions and getting appropriate answers are part of a conversation. The first thing you should determine before asking a question is whether you want the true facts or you just want an opinion.
Frame them accordingly and with time you will become adept at asking them with an inherent skill. A probing question has the ability to gain information and make corrections in accordance with the situation. It gives proper insight inside the mind of an individual and helps us to know others a bit better.
When you ask viable questions you are encouraging people to open up and share ideas that can be of great value. It encourages the process of learning and improves our performances. The natural questioning ability improves the emotional intelligence in a person as he builds rapport with others.
1) Be a good listener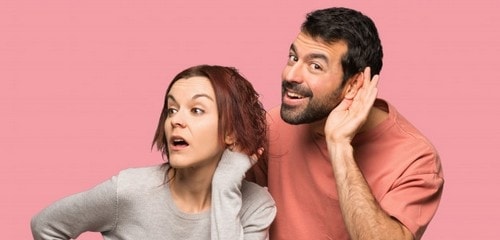 It is not always about speaking sometimes listening is more important than speaking up. A superior leader will always know how to ask good questions so that he can draw out his employees and learn about their mindset. When you ask good questions you are encouraging answers that can aid you in avoiding probable hazards.
Try to ask questions that others will love to answer and in this way you can guide it towards the topic you want to cover. When you don't ask questions you come across as a person who is not interested enough in investing his mind and thoughts to that conversation. It looks as if you are bored with the whole lot and want to escape them. Ask questions and gain information to improve your relationship with others.
2) Be willing to ask
Questions are great tools but most people are afraid to ask as it might make them look inquisitive. Their hesitancy gives them a distracted look that is not appreciated in a professional world. When you ask good questions it means that you are willing to go a step further to get the necessary explanation. This ability will increase your understanding about the situation and clear away all misconceptions. Some people are shy in a personal situation then they can take help of emails and messages to get required answers.
3) Planning ahead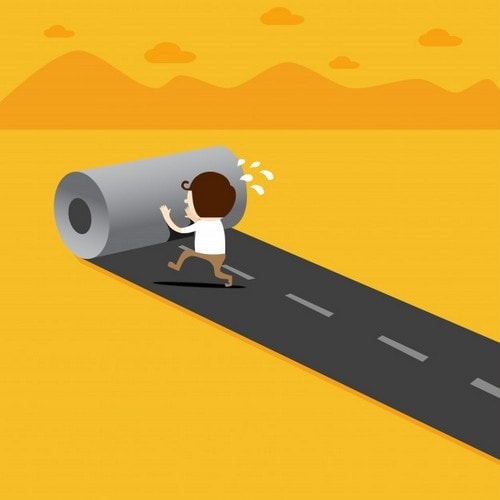 Planning is always useful in any situation as it gives us an important heads-up. If you are aware of your next meet then it is better to plan according to the reason. What is the purpose of the meeting, gathering information or just getting feedback? Prepare questions that will help you in acquiring your answers so that you can accomplish your goals. The framing of the questions matters a great deal hence consider it once and then add it to the conversation.
When you ask good questions you can be prepared to get appropriate answers.
4) Open-ended questions
Sometimes when you start asking too many questions it feels as if the other party is in an interrogation room. It will make the other person defensive and he will simply shut up. You cannot get any answers from a reluctant individual even though you asked a good question. When you are in a tense situation and need answers to sensitive issues then it is the time to introduce open-ended questions in the conversation.
People tend to become more forthcoming when such questions are framed at them. Open-ended questions are actually leading ones as they invite others to talk and you to gather important information. They are useful in learning new things by uncovering hidden information.
5) Ask in the right sequence
One of the best ways to ask good questions is to frame them in the right sequence. The optimal order actually is dependent upon the circumstances. During tense situations, it becomes necessary to start with tough ones and then gradually back down to give the other person room to breathe and become receptive whereas it is opposite in case of personal inquiries.
When you ask in the right sequence people tend to open up gradually and it can save important time as we gather the relevant information.
6) Follow-up questions
Follow-up questions are the ones that stay on a particular topic. It pushes the conversation away from the superficial stage so that you can explore the nooks and corners easily. Follow-up questions are powerful as they create an ambiance where the listener feels good about himself. It signals your interest and that you are attentive, caring and are interested in knowing more. When a person feels respected it encourages opening up so that a meaningful exchange can take place between them.
The best thing about such questions is that they do not require heavy preparation. You can ask them easily enough by leading one point to another and making sure that the other person is feeling important on being heard by someone more important than him.
7) The right tone
When you are about to ask good questions you need to find the right tone so that you can mold yourself according to the circumstances. People at the other end of the table are more forthcoming when the conversation is casual instead of inquisitive or official. They tend to lose their nervousness when they find you open and accommodating as themselves. Keep the wording of your questions in such a way that the person sitting at the other end feels receptive towards it.
The way you frame them will determine the outcome of the answers. When a person does not have to think twice about saying anything wrong he will become complacent and will easily divulge the information you are seeking. Be polite and use the right tone and you will be able to get all the correct answers.
8) Pay attention to dynamics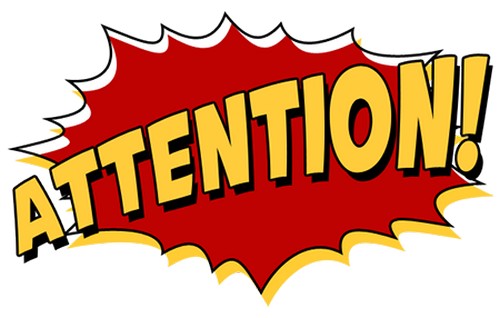 Conversation dynamics are always dissimilar for different scenarios. You cannot compare one with other. When you are in a group your willingness to ask good questions and getting good answers depends on the equation between the whole group.
The presence of diverse personalities will result in asking a different set of questions because most members tend to follow each other's lead. If you get even one reluctant person in that group it will lead to others closing up and unwilling to part with true answers.  In case of the one-on-one meet, you can guide and redirect the conversation much more easily. People are more forthright with their answers if they have someone with whom they can connect as their verbal partner.
9) Don't interrupt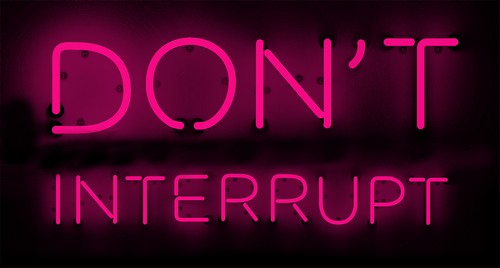 When you are in a conversation with an individual it is important that you ask good questions so that you can collect relevant facts and information. Never interrupt a person when he is talking because firstly it is simply bad manners and secondly it will look as if you are not interested in his sayings.
It is honestly rude to interrupt someone as it stops his chain of thoughts and he becomes distracted. Let him finish and then say or ask whatever you want to. Guide the conversation to the relevant topic in such a manner that you can gain viable information. Asking good questions needs practice as it is a skill that will enhance with time.
10) Speak your listener's language
When you need answers you better ask good questions. Is asking enough and what if your listener does not comprehend what you are asking him. Use phrases and words that the listener can understand properly. No need to use heavy and difficult words in a conversation as it starts losing meaning after some time. What is the use of a one-sided conversation if the other participant does not appreciate it? Using neutral wordings can also prove a blessing in eliciting honest opinion and useful information.
Liked this post? Check out the complete series on Careers