Role-playing means pretending to be someone else, and this is why it is also known as pretend-play. It is effective as well as a flexible tool that helps to make sense of theory through practical experience. It can be a conscious decision for an adopted role or an unconscious one to fulfil a social one.
The children use role-playing as part of their fun activities from an early age. It is a part of classroom activities and is also used in the context of theatre, training in emergency groups, military branches and business organizations, psychology, role-playing games, entertainment, amusement, and original meaning.
It is essential to understand that specific rules and guidelines in role-playing must be followed if you want it to use it as an advantage. ]Be focused on the onset, be clear in your expectations, understand the objectives, and look for achievable and specific outcomes if you are looking for ways to make it successful. Role-playing will help in understanding what is going to work in a particular situation and what can go against you.
Meaning and Importance of role-playing in the life of children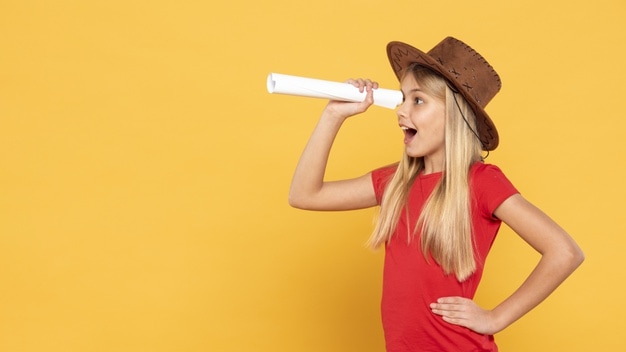 It is essential to support your children through role-playing activities. It is used by children and students to act in specific and unfamiliar roles to understand complex contexts.
Ask open-ended questions so that they have to think and answer, and you can keep the conversation going. Find a haven for them so that they can indulge in such activities regularly.
Role-playing is considered an essential component in the learning process of the children.
Role-playing helps the children to boost imagination and creativity. It is a fact that when you have a vivid imagination, it can encompass the whole world, and you can give free rein to your thoughts. This frees you from the existing boundaries, and you can see the world from a different perspective. This ability is ingrained in children, and while pretend-playing, the children start using their imagination and gradually start to think for themselves. With time children develop cognitive skills and abilities so that they can express themselves freely
Role-playing is essential in the life of children because it helps to develop empathy. While engaging in role-playing activities, the children pretend to be someone else, and they learn to understand and identify emotional situations. They learn to overcome fear and recognize the safe environment.
It is role-playing that helps the children to learn how to interact in various situations. They can apply content in a relevant context that will prove beneficial in life.
Role-playing plays an essential part in the life of children as it helps them to understand the value and necessity of cooperation and collaboration to play together.
During role-playing activities, children hear many words. They develop language and communication skills. Gradually they hone these skills and can understand the power language and words have over everything else. They develop listening skills and how to use the different concepts they have heard in different situations.
Role-playing is an activity for children where they have to decide what and with whom to play and also the rules of the game. They also have to make crucial decisions regarding the props they want to use. These fun activities help to develop learning, thinking, understanding, decision-making, and problem-solving skills in them from an early age. It allows them to make sense of real-life situations from a young age
Role-playing means taking part in various activities like climbing, jumping, running, walking, and numerous emotions like speaking, shouting, laughing, listening, talking, interacting, etc. It encourages children to investigate and experiment. All these activities and emotions help in the physical, emotional, and mental development of a child, which is necessary for their overall well-being.
Some of the important tips that can be a help for children in their role-playing scenes are-
Offer a relevant scenario to the children if you are looking for essential tips for conducting the role-playing session. It must include information and details about the part the child is going to play. The children must be clear in their head about all the relevant points before proceeding through this session
Give students some time – Give the children reasonable time to understand and then act out the scene if you are looking for important tips for conducting the role-playing session. This will set parameters and help them to be on track
Make sure to have discussions and even written deliberations about the act with the students if you are looking for essential tips for conducting a role-playing session
Importance of role-playing as an employee training method
Role-playing is used for employee training and team-building purposes in an organization.  It includes taking part in various exercises, activities, and games playing that will improve communication and boost employee engagement and motivation. There are proper teams in place that take the help of different techniques and theories to design fun as well as learning activities for training sessions, conferences, seminars, workshops, and even meetings.
Role-playing in training takes place between two or more than two employees for exploring a specific scene. It helps them to become familiar with difficult situations and know how others might respond in that same scenario.
The benefits of role-playing in business training are as follows-
Role-playing in business training prepares the employees for real-life scenarios. It encourages them to develop cognitive skills that will prove a boon in the days to come
One of the essential benefits of role-playing in business training is that it builds confidence. They have to face innumerable situations within a safe environment for the first few times. This gives them the confidence to understand the concept, identify problems, and learn ways to tackle the given situation admirably.
Listening is an integral part of role-playing as you have to first listen to the instructions and then to your inner self and later to the nuances of the other participants. It helps to develop and hone listening skills that will always be a help in professional as well as personal setting
In role-playing, it becomes essential to pay attention to the body language of other participants. This helps them to develop this all-important skill for future use
Role-playing in a business training assist in handling difficult situations and develop problem-solving skills.
The role-playing activity indicates the current skill of the employee and gives him a chance to be better
Role-playing objectives
Some of the role-playing objectives are described below –
It is a fact that when your thought-process is unclear, it will result in muddy outcomes, whereas when you are sorted, it will lead to clear outcomes. The role-playing objective is to be clear from the onset about what you want from that experience
Role-playing can be used to develop your skills or assess the existing ones. The role-playing objective is to understand an individual or group's competency levels.
The role-playing objective is to provide the same level of challenge to all the members of a particular group to demonstrate their level of skills in a given situation.
Steps for conducting a successful role-playing session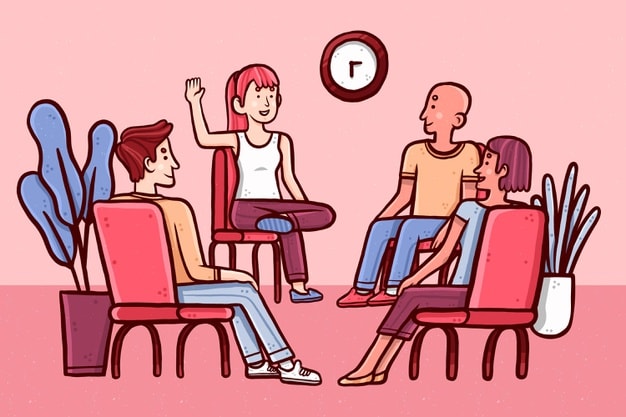 Take the following step to conduct a successful role-playing session-
1. Identify a situation 
If you are looking for successful ways of conducting a role-playing session, then the first step is to identify the situation. Gather all the people and encourage an open discussion and debate about the relevant issue. Encourage everyone to think about it even before you start the role-playing session.
2. Provide details 
You want the role-playing scenario to be as real as possible. Provide details if you are looking for successful ways of conducting the role-playing session. Every participant should be clear about the problem you are trying to solve through this scenario
3. Assign roles to everyone 
You have identified the situation you want to portray, gathered your team around, and offered them all the necessary and relevant information. Now is the time to assign roles to the participants if you are looking for successful ways of conducting the role-playing session.
Encourage all the participants to use their imagination and identify with the person they are representing. It will help them to understand their thought process, mindset, motivation, goals, objectives, and feelings in that situation.
4. Act out the scene 
Everything is ready, and now is the time to act out the scenario. Each participant has a part to play and act out the situation.
In some cases, participants also practice various related series of scenes to understand what can happen if the situation changes and how to approach it from a new perspective at that time.
5. Healthy discussion 
The role-playing session does not end after acting out the scene. Take part in healthy discussion if you are looking for successful ways of conducting the role-playing session.
Discussing what everyone has learned can provide new insights so that you have various other options to tackle the situation in different ways.
Conclusion
Role-playing has been used as an essential learning tool for a very long time. Most of the individuals take part in the "what if: the scenario in life.
We project ourselves in imaginary situations where we anticipate outcomes, rehearse performances, and then deal accordingly in real-life. People are certainly better at handling various situations.
Liked this post? Check out the complete series on Careers