The concept of dress code has always been instilled in us from the beginning so that we can adhere to a particular type in both the personal and professional world. There was a time when society was very rigid and mixing and matching were not at all encouraged.
Well, the times are changing and so is the approach of people. Casual is the new mantra nowadays and even in professional atmosphere employees are encouraged to wear business casual.
What is it in actual fact is something we should ponder because the definition is apt to change according to the perspective of a person related to a certain industry. The percentage of what business and what casual is ever-changing.
It becomes doubly important to look at the particular work environment and decide according to the set parameters of that place so that you do not goof-up.
13 Tips on Dressing in Business Casual
For your guidance, we have come up with 13 specific tips on how to dress in business casual. Let's go through each tip one by one.
1) Find out what the dress code is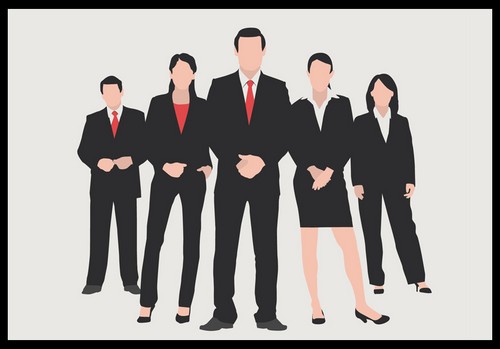 Remember the clothes do not make a man but it surely influences the perception about that person to a greater degree. Yes, it does not have any relevance on his credibility, work performance, and competence but as he is unable to create a favorable impression it starts having an impact on his career opportunities.
People highly qualified are dismissed for the simple reason that they failed to adhere to the proper dress code and their appearance gave the false impression about their actual worth. It is very important to have a clear concept of the dress code of the place you are going to attach yourself to so as to gel with everyone comfortably.
No one likes to stand out during his initial days and it becomes vital to have an understanding so that he can find the actual way to dress appropriately.
2) What is business casual in your setting
Business casual has a different meaning for every workplace. The concept is still unclear because the definition is dependent upon the industry you are working, the number of the employees in your office, the size of your company, culture, climate, geographical boundaries, the average age of workers and the interaction between employees and customers.
Business casual is obviously a mixture of professional as well as relaxed clothing but how to determine what is the correct attire to dress in business casual. The best way to know about it is by observing other employees in that setting.
Look around and discern what everyone else is wearing. This will give you a fair idea about the business casual code followed in that particular office.
3) Strive for consistency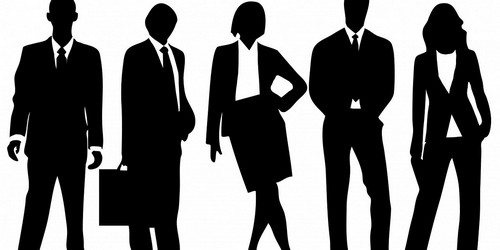 Strive for consistency in your clothes if you are looking for ways to dress in business casual. It is imperative to maintain your rhythm in a professional environment. You can have a sudden meeting with a client or your boss.
It is a sign of professional courtesy to arrive in a properly dressed manner. Yes, your office has encouraged business casual that does not give you the leeway to arrive anyway as you please on any given day.
Better strive for consistency and wear tailored and good fits on all the days instead of some of the days. Consistency in attire establishes good impression on other people.
4) Ask before you dress
Better be safe than sorry if you are looking for ways to dress in business casual. It is important that you ask beforehand about the dress code of that person and clarifies what actually business casual means for that company.
Dress accordingly because it is a sign of respect to wear clothes that are suited to that place. Avoid t-shirts, hats, sneakers, jeans, loafers, and capris as they are nowhere called business casual. Check with your HR department and with other colleagues so that you can fit in admirably with others.
5) Look inside your closet
As soon as you get your appointment letter, better be diligent in your efforts and enquire about the clothes that one can wear in the office. If you have been asked to dress in business casual then verify what it entails and look inside your closet first.
Do not panic and just go on a shopping spree. Better check with a calm mind and separate the clothes that you think will work for you.
Keep aside the basics and now try to mix and match. Make a list of whatever you need and buy only the minimum in the first month. Observe what everyone is wearing in the first few days and then go for shopping accordingly.
This will save you money and time and stop you from making mistakes by buying the wrong clothes.
6) Focus on  fit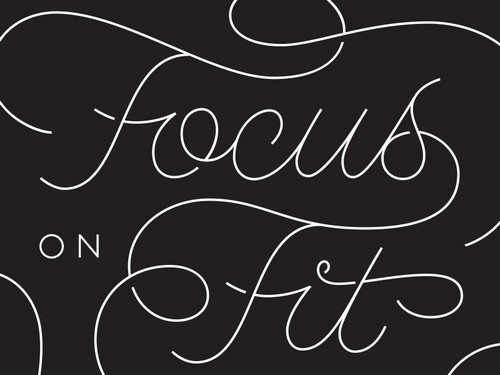 If you are looking for ways to dress in business casual then make sure that you are wearing a perfect fit. Casual does not mean baggy or tight-fitting clothes instead it encourages people to wear clothes that feel relaxing but fits properly without discomforting you.
Remember whatever the dress code if you are wearing ill-fitting trouser, shirt or even a jacket it will look awkward and give your appearance a horrible look. The secret to understanding business casual clothes is wearing your size correctly and looking good in it.
7) Build with basics
Nothing can go wrong with basics is what everyone rightly believes. You have understood the importance of the right fit and now is the time for basics if you are looking for ways to dress in business casual.
Include the dresses that are easy to integrate with each other so that they do not look awkward on you. Interchanging clothes with another set have several benefits. It will prove economical and you will have several options to choose from.  This will enhance your appearance and give you a different look.
Collect a solid set of staples and then include several casuals in the separate pattern, color, style, and texture. Remember the idea is to build your essential carefully to garner maximum versatility with least effort.
8) Maintaining professionalism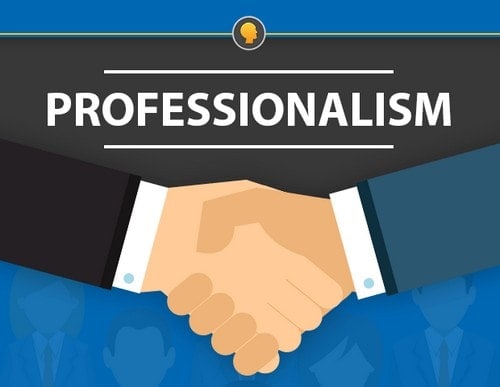 Yes, you have been asked to dress in business casual but remember this is your workplace and you have to maintain professionalism at all costs.
Yes, the term business casual does give you a freedom of sorts but it must take a backseat to professional attire any day. You can dress down a bit and that is an emphasis on a bit. But remaining well-groomed is a necessity on which you cannot compromise.
It is all about the image as you cannot show the world that you have just stepped out of the bed. Be tasteful, elegant and groomed to project an image of a successful professional. Experiment with a bit of jewelry but subtlety is the key. Your wardrobe should not be screaming for attention by being too loud.
9) Consider your calendar
Yes, you have been asked to dress in business casual but you must consider your calendar and attire yourself accordingly. The days when you are to attend meetings or formal events be on the safe side and tilt towards a bit of conservative formal clothes. The days when you will be spending in the office working on a project you can opt for comfortable attire. Remember comfort does not mean jeans, shorts or t-shirts it simply gives you permission to wear semi-formal clothes.
10) Business casual for men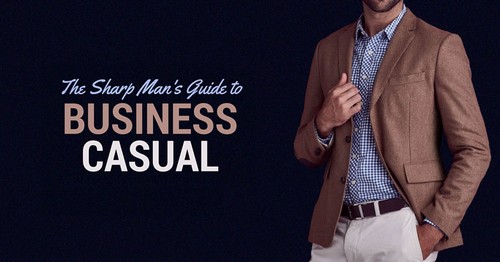 If men are looking for ways to dress in business casual the attire can include cotton pants, khaki, chinos, trousers, long-sleeved and buttoned down cotton shirts, sweaters, socks, leather shoes in brown and black, classy loafers, leather belt in black and brown and tie. Neutral colors are the safest and try to avoid printed shirts as it gives too much of a casual look.
Opt for a wristwatch to complete your look Remember you are trying to enhance your professional image while enjoying casual attire. It is all about dressing down formal attire to gain a relaxed, neat, groomed and casual look.
11) Business casual for women
Less is more for women if they are looking for ways to dress in business casual. It can include slacks, formal pants, skirts, sheath dress, jacket, blazers, classy shirts, and tops with decent necklines, cotton blouses, pumps, stilettos, and heels. Encourage dark neutral shades like grey, brown, black in your wardrobe and avoid skin-tight clothes.
Be on the safe side and stay away from sexy attire as this is not the place for it. Women can opt for small studs in jewelry along with a wristwatch.
12) Choose quality over quantity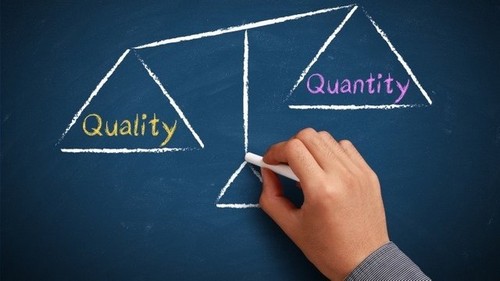 Choose quality over quantity any day if you are looking for ways to dress in business casual.  There is a lot of difference in a professional environment and a personal one.
You do not have the freedom to experiment with your looks and appearance. The idea is to be subtle about everything. Remember quality triumphs over quantity and gives you a definite polished and classic look.
A simple wedding band looks much better than a huge ring and a simple leather bag will look better than a colorful handbag.
13) Keep up on your personal grooming
Pay attention to details as your appearance depends on it. Whatever the dress code of your workplace you cannot ignore your basic grooming.
Make sure your fingernails are cut properly every week and look clean and polished, your hair stays neat, tidy and combed, and your dress is washed and ironed every day. If you are women you can apply light make-up but make sure it is muted down and does not look as if you are going to a party.
Remember every employee is the face of his company and it is important to maintain your looks properly so that you can enhance your company looks through your own. There was a time when formal clothes were mandatory in a professional setting regardless of industry, gender or title of a person.
Any other attire was considered inappropriate and was frowned upon. There has been a definite shift in the approach of the modern man. Fashion and style have integrated with adventure and flexibility to satisfy him.
It is the outfit that speaks for you by creating a favorable impression on your co-workers and peers and hence modern man has accepted the challenge to create a new definition of formal and fashion by dressing business casual.
Liked this post? Check out the complete series on Careers