Are you planning to apply for a new job? Then the first thing you might be befuddling about is how to write a resume that can help you get a call for the interviews.
A good resume makes all the difference when it comes to getting your dream job.
If your resume is sufficient, the chances of you landing a job increase manifold.
So, if you've probably been wondering how to write a resume that invites a maximum response, then we're here to guide you through the process!
Here you shall learn everything to make an excellent and efficient resume. So, let us get started.
One thing that you should not do, when building a resume, is not to use a basic text editor.
Although this is the most popular method, it demands too much time. And a minor mistake could mess up the layout of your resume.
There are some easy to complete steps that you can follow to create the best-suited resume for you. So, without any further ado, let us have a look at those here and now-
8 Steps to Write a Resume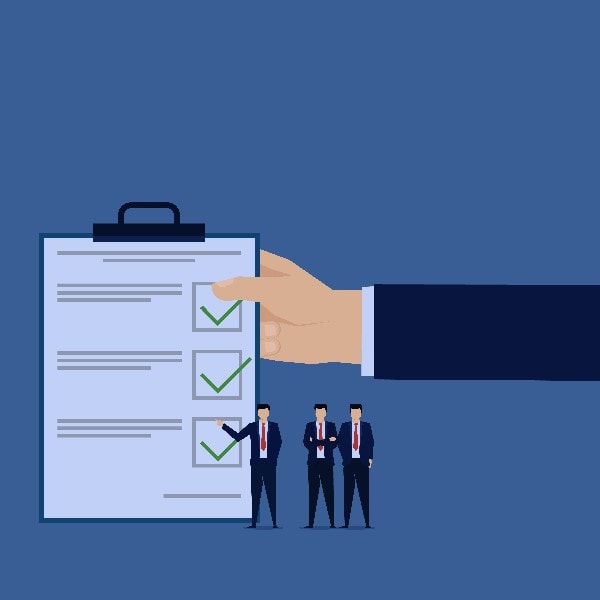 1) Right Resume Format
Resume formats exist in three types- reverse chronological, or skill-based/ functional and a combination of the two.
Your arrangement must vary according to the job you have applied to.
The three types of resume format-
1. Reverse Chronology Resume Format
It happens to be the most popular resume format. It proves best for people who have significant work experience which applies for the position that they want to apply.
Some professionals also opt for Chronological format that illustrates your career progression over time. The chronological format highlights your career mobility in an upward manner. Even entry-level candidates can also opt for this one.
If you change jobs frequently or have significant employment gaps, then you should not choose Reverse Chronology Format or Chronological format.
2. Skills-based/Functional Resume Format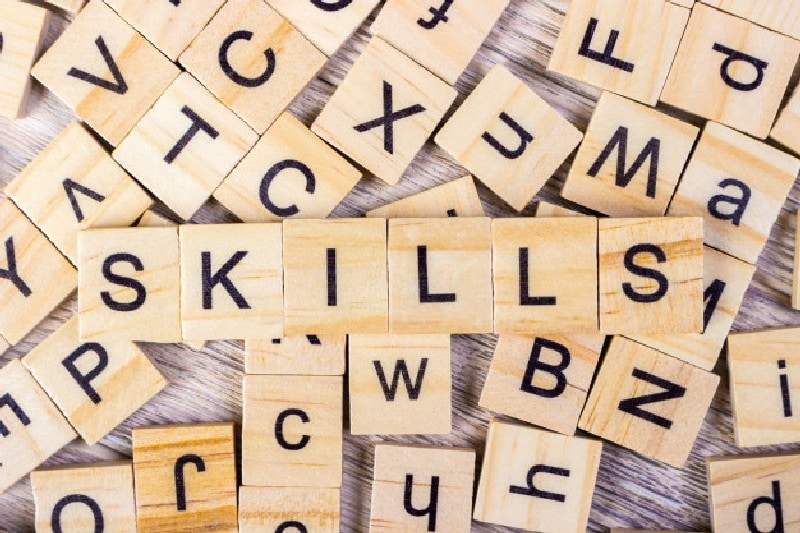 This is for people who feel that they lack significant work experience. It could be because you are looking to change your career or you have graduated recently. In this case, a skills-based resume is the best.
You should use it for highlighting your important set of skills or accolades. In case you are applying for any jobs after a long gap, or you are changing your fields or career, then you can opt for this format to master the right skills of how to write a resume.
If you an entry-level candidate with not enough work experience, then this format would not be the right one for you.
3. Combination Resume
This is best for people who have a diverse set of skills. If you're looking to apply for a job that requires a variety of skills, you can lay them out in this format. Such as, a person may be skilled in management, software development, and sales.
It can be quite useful for you if you are fully skilled in your field and want to show your enhanced skilled in any particular field.
Now which one to choose?
Most of the time, you would like to use the reverse chronology format for your resume.
For convenience, we shall guide you further in this format. The most popular and effective one is the Reverse-Chronological Resume Format, but if you are a beginner or a recent graduate, you can also opt for the other two types.
2) Resume Layout/Style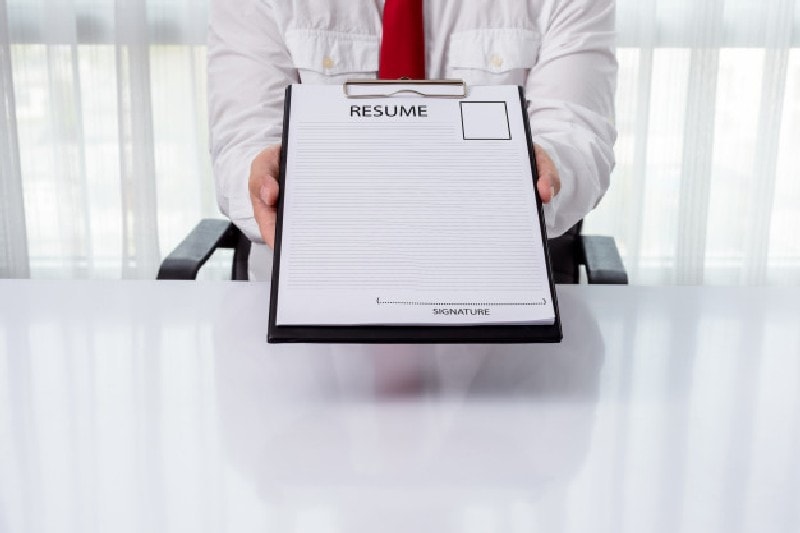 You know that the layout of your resume leaves a lasting impression on recruiters.
You need to make sure that it is organized, not tediously long and exciting. These are some of the preferred practices when creating your resume:
1. Number of Pages
Your resume should be one page long, and not more, though a little extension is allowed. Maximum it should be of 2 pages, but make sure it is not too lengthy.
2. Use of Heading
Make sure that all the sections within your resume have a clear heading
3. The right use of Margins
Make sure that you leave the right amount of white space, particularly around margins. It is recommended to opt for one-inch margins on your resume.
4. Use of Fonts and Links
Stick to basic fonts such as Roboto, Ubuntu, Overpass, etc. For regular text use 11-12 font size and for headings use 14-16 font size. Use black ink in your resume.
5. Use of PDF File
Always create your resume in PDF format, resume in PDF file are more preferred by the HRs.
6. Lines and Breaks
The use of lines is an effective strategy for highlighting different sections of your resume. It also breaks your page and makes it more precise. You should also be not overdoing this.
3) Essential Content in your Resume Structure
Our basics are clear by now. Next, we shall discuss the kind of content which should make your resume. Some basic information includes:
Information related to your contact
Professional Resume Summary/ Objective
Achievements and Work Experience
Skills
Optional sections such as- publications, languages, hobbies, etc.
Let us discuss all of these essential content that should be part of your resume structure in more details-
4) Contact/Personal Details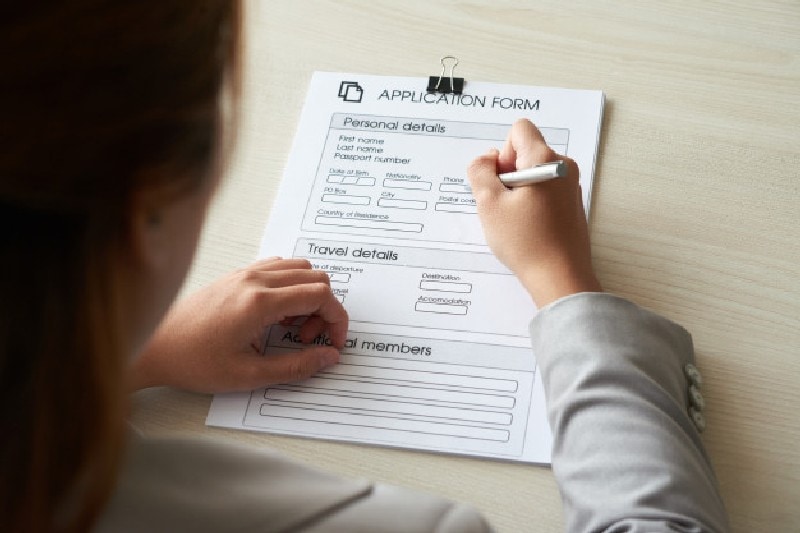 This is the most vital section of your resume. Make sure you double-check all information regarding your contact and make sure all matter is up to date.
Essential Details
First name/ Last name
Phone Number
Email Address
Location
Optional Personal Details
Website/Blog Link
Published Online Portfolio such as GitHub, Dribble, EzineArticles, etc
A title such as Big Data Expert
LinkedIn URL
Do not include information such as your birth date, email address which is unprofessional or a headshot.
5) Resume Summary or Objective
This is the information placed at the beginning of your resume, just below your contact information. It is a summation of your work experience in 2-3 sentences.
This section is highly crucial because recruiters regard the rest of your resume in the light of your resume summary. Make sure it is crisp, precise and impressive.
Your resume summary must have the following:
Your job and period as a working professional
1-2 best achievements
Desired goal (such as devotion towards your role at a particular company)
A resume objective should include-
Education / Skill / Certification that is relevant to the job you are applying for
Your experience related to the job description
Type of responsibility you are willing to handle adeptly
Now comes the question when you should opt for a resume summary and when you should go for the resume objective. So, let us understand that as well-
When to use Resume Summary?
You can opt for Resume Summary in all sorts of cases but is not recommended if you are switching career or you have recently completed graduation.
When to use Resume Objective?
It will be the right option for you if you have no work experience or if you are opting for the career change.
6) Work Experience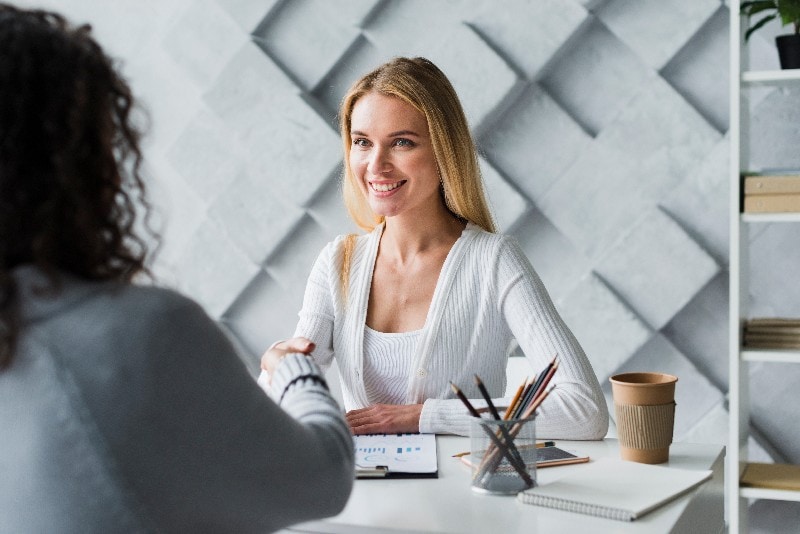 The next crucial part of your resume is your work experience. This is the part where you pitch yourself to your recruiters. This is the standard format of listing your work information:
Job Title/Positions you have held before and the position you have applied for
Company Name and location of the organization you have worked with
Achievements and Responsibilities
Dates employed
Work experience listings have to be mentioned in reverse chronological order- starting with your latest job.
If you're a newbie with little job experience, say your skills and work in organizations. In case you're a senior professional, cite only the most relevant experiences related to the job.
You should also be including your relevant achievements in this section, so your HR knows how you helped in your company to grow.
7) How to List Education
The general pattern of listing your education is as follows:
Program Name Under Which You Graduated
University Name
Years Attended
(Optional information such as GPA, Honors, Minor, etc.)
Some tips to remember about this section are:
If you have less job experience, mention your education first.
Mention your latest education entry on top.
If you have a university degree, do not mention your high school.
8) Expertise and Skills
This section includes details related to your know-how, so you need to provide all the related information in this section.
There are three essential steps to follow while mentioning your skills in a resume:
List Hard Skills with Experience Levels. For each skill, you need to specify your proficiency level
Do not mention any skills that are not pertinent to the job at hand. Only mention 2-3 skills necessarily required for the job.
Include some universal soft skills, such as leadership, teamwork, critical thinking, etc.
Optional Sections
Whatever we have covered so far is essential for an impressive resume. The section which we shall cover now is to add some icing to the cake. If you have some other skills, expertise and qualities that you think can make your resume more impressive then you should add these optional sections in your resume as well.
1) Hobbies and Interests
Mention your hobbies and interests to establish your personality. It will tell you about your specific inclinations and preferences that will help HRs in gauging if your personality would be the right pick for a particular job profile or not.
For instance, if you are applying for a Digital Marketing Manager Profile, and your hobbies are surfing Social Media Channels, New Technologies and playing with data, then this should be included in your resume.
2) Certifications and Awards
Mention your certificates and awards if you have any which are relevant to that job profile. If you have some certifications from the industry experts, then it can add more authenticity to your skills and expertise.
For instance, if you are applying for an SEO or SEM job profile, mentioning your Google AdWords certifications would be beneficial for you.
3) Languages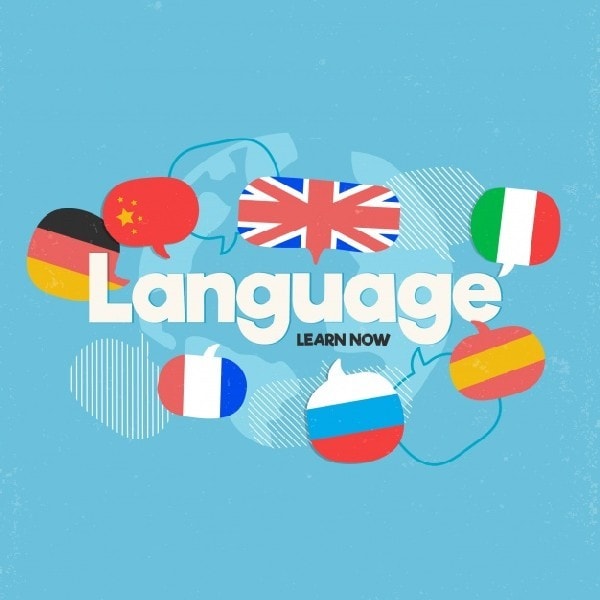 Mention any languages that you might know along with your level of proficiency such as Native, Proficient, Fluent, Intermediate or Basic.
If your company has a global presence or functioning at a variety of locations where they use different languages, then your multi-lingual quality can be very useful.
4) Projects
If you have worked upon any projects related to your field or niche out of passion, you can also mention that in your resume, as this will tell your recruiter how enthusiastic you are about that particular field.
If you have made any Software in your college project, and you are applying for a Web Development Job Profile, then mentioning that college project in your resume will be highly useful to you.
5) Volunteering Activities
Mentioning any volunteering experience that you might have can also be useful for you.
Participating in volunteering activities tell your HRs that in your life, you can do things without money if you care for the associated causes.
It will also tell your recruiters that you will be a loyal employee.
6) Publications
In case you have any types of works published on the web, or in any other offline publications then you can also include that in your resume to let HRs know how adept you are in your field.
After knowing about different sections that should be part of your resume, you should also be aware of different kinds of resume templates that can play a significant role in making your resume impressive. So, let us have a look upon some of the templates straight away-
Top Resume Templates to learn How to Write a Resume like a Pro
1) Fog Iconic Resume Template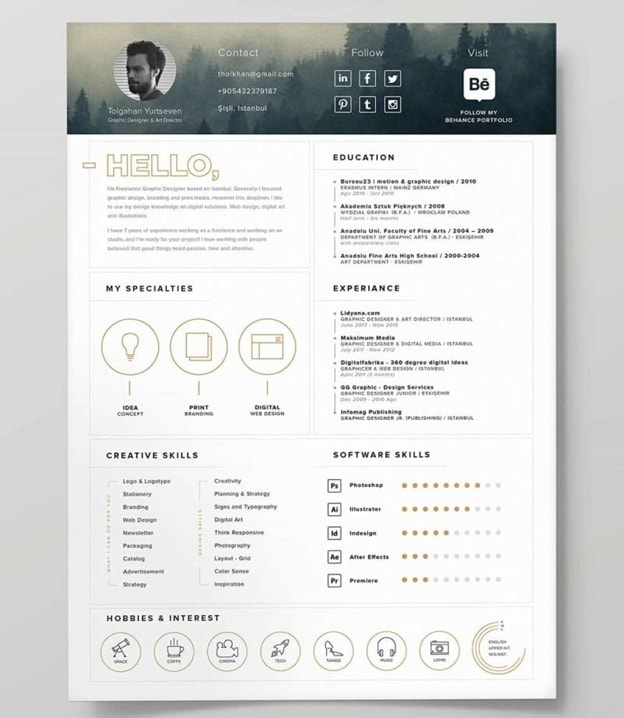 You can opt for this resume template if you want to use a smart resume layout that has an appealing design and perfect outlines.
2) Background Shadow Template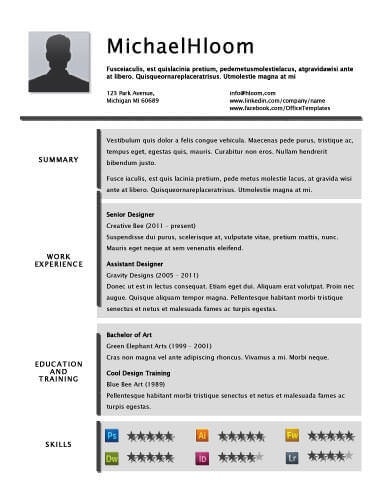 With this resume template, you will get a simple, sharp and smart layout for your resume. The key USP of this resume template includes shadowed section lines.
3) Halibut Resume Template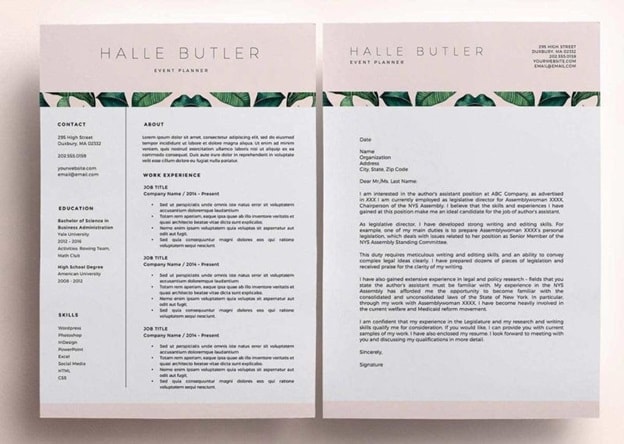 If you are looking for a resume layout that also includes minimalistic designs and comprises some sorts of creativity, then this one would be the right option for you.
4) Brochure with Allure Resume Template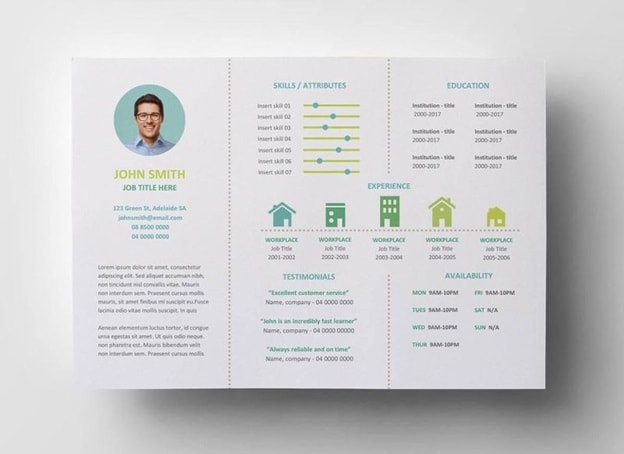 Your quest for a resume template with enticing visual representation ends with this one that comprises the look of a brochure.
5) Hi! I Am Resume Template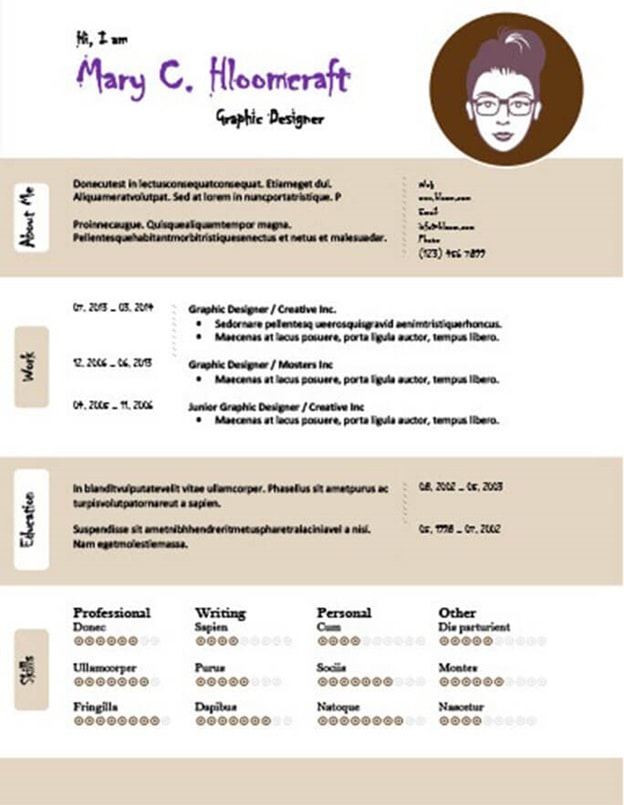 If you want to pull in the attention of your recruiter on the paragraphs of your resume, then this one can be the right one for you. This template comprises various shading for alternative paragraphs.
Conclusion
Your resume should be committed to helping you secure the job you want.
Every step of forming and writing your resume is significant to your professional career. Make sure you use the right tools for building your resume.
You can also use a builder for your resume, for example, Product name. Resume builders are fast and easy. Also, they make your resume look much better while including much more information as compared to an average resume.
Now on the concluding note, we hope this post would have helped you in understanding how to write your resume.
At Marketing91, we are dedicated at guiding you in the best possible way so that you can grab the best career opportunities in the most adept manner possible.
In case you face any problems while applying for a job and writing your resume, feel free to be a part of the healthy and creative discussion in the comment section below.
Liked this post? Check out the complete series on Careers