Definition: A learning plan is a comprehensive document that is used to outline development and learning activities over some time. It is also referred to as a multi-day and customized plan for assessment and instructions.
What is a learning plan?
A learning plan is an action plan that defines how one can achieve desired outcomes in learning. It ensures clarity so that the progress is orderly and efficient. It is essential to interpret what the term learning includes before creating a suitable plan.
Knowledge – It is the information that is necessary for achieving the desired goals
Skills – It is created by using the knowledge that you have gained
Abilities – These are the capacities gained by applying the skills over an extended period.
A learning plan can be developed for
Individuals  – This type of plan is developed by an individual with help from his team leader to address his individual needs.
Organizations – This type of plan is developed by learning and development or by a human resources department in a company after consultation with senior managers and essential stakeholders. It addresses the learning activities initiated by a change to processes and systems.
Department or teams – This type of plan is developed by the team leader to address to learning needed to achieve desired performances
Developing a personal learning plan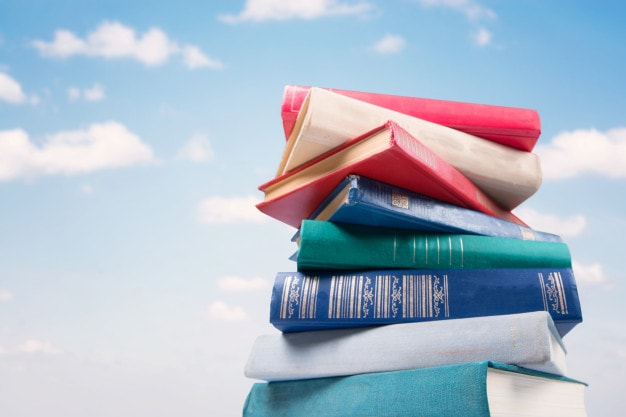 There is not a set standard learning plan template for desired learning outcomes. The important factor is that it must suit an individual's nature as well as needs. Take the following steps to develop a suitable personal plan that will help in professional development-
1. Apply a growth mindset 
It is the mindset of an individual and his approach towards work that determines his success rate. Change the way you think from a fixed to growth mindset if you are looking for ways to create a personal learning plan template.
An individual who has a fixed mindset believes that he has been blessed with some specific skills that he cannot change no matter what. This limits his scope, and he is unable to adapt to further growth and development.
The opposite is true for a person with a growth mindset. He firmly believes that talent and intelligence are tools that will give him a good start, and he can easily achieve desired outcomes and success through further learning, attitude, and effort. A person with a growth mindset will face challenges and adverse conditions with self-confidence and a ray of hope that he can overcome them.
Reflect on your strengths and weaknesses, be open and curious, and identify your development needs for creating a personal plan of learning that will improve your working life. Developing a growth mindset is a positive step in the right direction as it nudges you to take ownership of your career advancement even though your company is supporting a learning culture or not.
2. Assess your skills 
While developing a plan, assess your past skills and determine whether they are outdated and rusty or up-to-date and can be of use now. Then look at the current skills and decide whether or not they are of use in your current role in the company.
Are they capable of fulfilling organizational goals and objectives and the responsibilities of your job description? What are your targets and are you able to fulfill them correctly and is there a scope for improvement are some essential questions that need answers.
Assess your future skills if you are looking for ways to create a personal lesson plan for learning. What knowledge gaps do you need to fill for career development?
Ask for some honest feedback. Compare yourself with peers based on behavior, attitude, skills, knowledge, and experience. What are the learning needs that can help your team, organization, and ultimately you to achieve desired outcomes is an important question whose answer will help you in creating an effective plan for meeting the learning needs
3. Design a personal plan 
After identifying your needs and goals for growth, development, nd design a personal plan for learning to achieve desired outcomes. Adopt a systematic approach to build your skills, and they are ready when you need them.
It is essential to seek out training resources to achieve career growth. Keep on with review and evaluation at regular intervals so that you can make suitable adjustments. At the same time, developing a personal plan break long-term goals into measurable and achievable smaller goals.
This goal setting will keep you focussed and boost the chances of success.
4. Making connections 
Be ready to grasp knowledge and opportunities for learning with both hands if you are looking for ways to create a personal lesson plan for learning.
Being proactive and taking weekend studies, evening classes, modular training, and online learning is a crucial way to achieve professional development. Gain new perspectives by interacting and networking with people who are outside your immediate circle.
5. Overcoming barriers 
Developing a growth mindset and new skills and opportunities are useful if you are looking for ways to create a personal lesson plan for learning. Making plans and finding the time to change is difficult; hence take help in overcoming barriers if you are facing any.
The trick is to keep moving with sheer grit and determination to follow your plans as this will offer a better chance of sustaining change, growth, and development.
Developing a learning plan for students
Developing a learning plan for students is beneficial for both the teachers and the students as it assists in accomplishing the desired objectives in the classroom in a productive manner.
Creating a learning plan template is a huge responsibility as it should felicitate an engaging environment that is productive for learning.
Take the following steps for creating a plan
1. Determine learning needs 
It is for a teacher to know her students inside out. Determine what the students already know and about the approach that can motivate them to learn further. Measure their knowledge with the help of a simple assessment at the onset of their academic year.
This should include all the fundamentals of the course you are going to teach that year. This will provide the teacher with a fair assessment of the topics they already have covered and the ones that need to be completed.
2. Set achievable goals 
The teacher has already determined what the students know and the knowledge gaps that need to be filled to achieve their learning objectives. Set up both long-term and short-term goals that suit their interests and personalities.
An important point to consider is that the goals should be achievable. Pushing the boundaries a bit is good but does not make them seem like a high mountain that cannot be crossed because then the students will lose interest, and the goals will not be achieved within the given frame.
Setting achievable goals motivates the students to achieve desired outcomes because they know that they can do it.
3. Let the students decide their learning style 
Generally, it is the teacher who decides which kind of learning is perfect for the students, but if you are interested in creating an effective plan, then give the students an option to choose the plan they are comfortable with.
The teacher needs to be highly qualified if she is ready to include multiple learning styles in her curriculum. Labs, illustrations, videos, taking notes, listening to lectures, interactions are some styles that are the most common ways of learning. It is up to the teacher to keep a vigilant eye on the students and identify their preferred mode of learning style so that the learning plan pdf can be created accordingly.
4. Assess, evaluate, and reflect 
Assess what the students have learned at regular intervals so that they are always on the alert. Evaluating their learning is one of the best ways to keep them engaged and motivated so that there is no room for unproductive behavior.
Encourage the students to keep track of their progress if you are looking for ways to develop an effective learning plan. Comparing it with previous accomplishments will give them a fair idea of the improvements that are needed.
5. Tracking progress in the portfolio of the student
This step helps the students to know about their learning progress. The details provide a deep insight into the aspirations and interests of the students. After every semester, encourage the students to speak about their accomplishments and achievements.
Tell them about the areas that still need improvement. Create a student portfolio that can be updated by both the teacher and the student so that both are aware of what needs to be done to make changes in the learning plan.
6. Have a personal conversation with all the students 
Once the students are aware of their accomplishments, ask them about their next learning goals and the steps they need to achieve them. If anyone wants to redefine the plan, help with the changes.
One-to-one personal conversations are great ways of offering the student feedback and encouraging them to take the next step
7. Encourage collaboration 
It is essential to develop personal plans for every student and encourage them to collaborate with other students to understand concepts like teamwork. Moreover, this is one of the best ways to lend a helping hand to struggling.
Collaboration and teamwork will help the students in being motivated to take the next step towards further learning.
Benefits of a learning plan in a classroom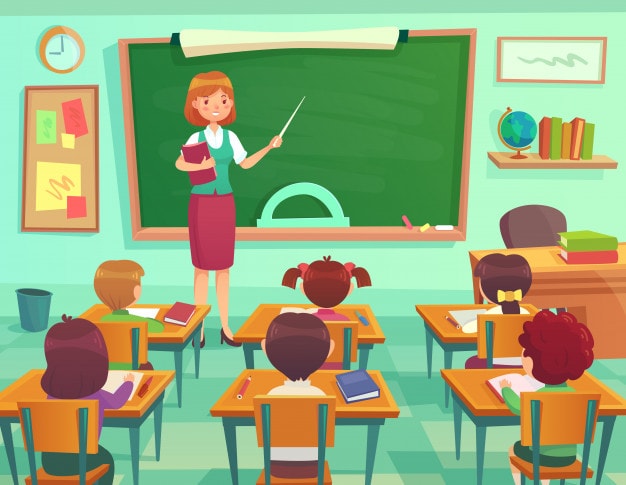 The benefits of a lesson plan for learning in the classroom include the following-
When a teacher starts creating a lesson plan, she first has to identify and measure the current status of learning in a student. This process proves a blessing in knowing where a student is good and where he is lagging so that necessary steps can be taken
Lesson planning for learning is considered beneficial as it encourages a teacher to improve lessons so that the students can take further steps in learning
Lesson planning assists the teacher in evaluating the progress of the students and identifying whether any knowledge gaps need to be filled
Lesson planning encourages students to keep track of their progress. They are held in the loop about their progress, and this helps them to take the necessary steps to make the learning process more meaningful
Lesson planning for learning is considered beneficial as it helps the teacher think, plan, assess, evaluate, and reflect in an organized manner.
When the students are aware of their lesson plans for learning, it sets achievable goals before them. Once they achieve specific tasks, it boosts their level of confidence and engagement
Lesson planning for learning is considered beneficial as it inspires both the students and the teacher to give their best
When the teacher finds that her lesson plans are successful in making a difference, then it boosts her level of self-confidence and self-belief
Lesson planning for learning is considered beneficial as it helps the teacher to connect with students on a one-to-one basis
Benefits of a personal lesson plan
The benefits of a personal lesson plan for an individual includes the following-
Lesson planning for learning is considered beneficial as it improves self-awareness.
The lesson plans assist in setting and defining measurable goals, and this provides an essential framework for career planning
Lesson plans in an individual encourage him to tailor his learning to suit his needs to achieve favorable outcomes
Lesson planning for learning is considered beneficial as it acts as a motivational tool in professional development
Conclusion
A learning plan acts like a motivational tool that encourages individuals and groups to reach desired outcomes. It is considered very important because it creates specific standards that you have to meet for personal and professional growth and development.
This is why a lesson plan is also referred to as a support system that guides us in the right direction.
Liked this post? Check out the complete series on Careers