Affirmative Action Plan or AAP is a document or a program that describes equal employment opportunities and the steps the organization has taken to achieve it.
What is an Affirmative Action Plan?
An Affirmative Action plan is based on the employment data of the previous year. It also helps the employer formulate steps needed to carry this plan forward in the next year—an equal opportunity for all existing employees and future applicants. To remain in compliance with federal government regulations, many countries mandate that all the contractors doing business with the government should have an affirmative action plan.
For example, the US mandates it to all the contractors doing business with the US government and who meet a certain level to have such a program. AAP was implemented because extensive market research found that women and minorities or visible minorities of that country are not employed to the level they should be, even after considering their labor pool. With the help of quantitative analysis, these plans compare the contractor's workforce with someone else's workforce who is similar.
These programs consist of simple steps that are necessary and created to address the underemployment of the population. Sometimes, an action may also contain an auditing system and internal reporting, which measures the contractors' progress and steps towards bringing balance in their workforce. The action plan's whole idea is to ensure that there is no discrimination in the hiring process.
Criterias for Affirmative Action Plan
There could be many reasons for an organization to create an Affirmative action plan. One of the reasons is because the government mandates it. The other reason is that the organization may choose it voluntarily for internal or political reasons. Employers have to keep in mind the EEOC or the Equal employment opportunity commission because it is an integral part of affirmative action plans.
There is a criterion for a few businesses that have a written Affirmative action plan, which is as follows: They should have at least 50 or more workers and have a bill of lading. This bill should be from the government for a total of $50,000 or more for 12 months, at least.
The contractors should serve as a depository. The contractors are expected to have maintained the AAP for all their locations, specifically for the ones which have 50 or more workers. It means that the contractor could include banks, medical centers, universities, hospitals, etc.
In some cases, it is also mandatory that the contracts are valued at $10,000 or more. These goals are usually established by OFCCP or Office of Federal Contract Compliance Programs.
They are the overseer of such affirmative action programs. These plans don't need to be written, but documentation must be kept.
Maintaining AAP compliance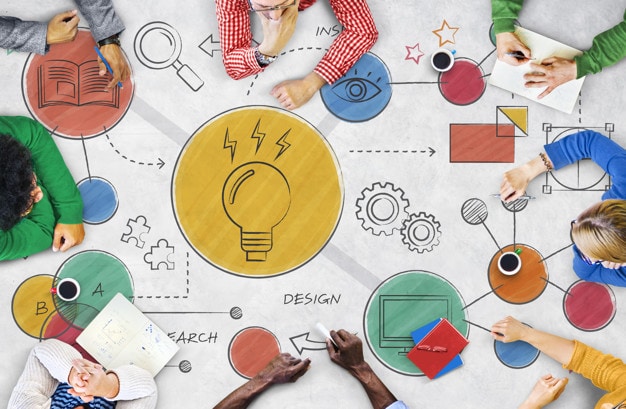 Following are the specifications of the AAP compliance
1. The workplace environment should be free of coercion, harassment, and intimidation of any kind in every work facility
2. The construction project should include at least two women
3. The contractors should ensure that all the supervisory people on the site should be aware of the contractor's obligation. They will also carry out special attention to minorities or women that are working in the workplace.
4. A record of all female and minority employees should be maintained to be produced whenever required. Also, proper written communication should be produced regarding minority and female recruitment resources. Contractors should keep a record of all the responses which they receive.
5. Maintaining a database of information containing names, addresses, and contact numbers of all the female and minority applicants.
6. If a person is not referred back to the contractor or is not hired for any reason, then the necessary documentation should be provided for the actions taken.
7. The contractors should also display their policy of EEO to union members. They also expect their cooperation to meet the EEO requirements.
8. The EEO policy should always be included in the collective bargaining agreement and other important documents like policy manual, company newsletter, etc. The contractors are also responsible for conducting policy reviews with minority and female employees at least once a year.
9. The employees should be able to read the EEO policy displayed on the work board. It should be displayed in public.
10. The meeting minutes should be written and maintained, which identifies all the people who are attending.
11. The contractor should write a policy notification to all other contractors and subcontractors who are currently doing business with him.
12. The contractor must encourage all the minority and female employees to provide any employment, which is necessary, like vacation school, summer, or after-school as required.
13. They should also encourage female employees to hire more females and minorities.
Conclusion
An affirmative action plan is an essential management tool, which is a mandate from the government and provides equal opportunities to all the employees, including its applicants.
The focus of this program is more specifically on women and minorities who are left out. This program aims at providing equal opportunities to them as well. Most of the governments have mandated it to include an affirmative action plan.
Every contractor is most likely obliged to have a mandatory written AAP plan.
Liked this post? Check out the complete series on Careers