An executive summary is a short document that is an integral part of a more significant business proposal. It is an overview or a brief introduction to the main points in the business report and is written so that the executives do not have to read the full report to understand its purpose. It can be for internal use for senior executives like the CEO and can also be created for external use to attract bankers or investors
The executive summary is an essential document as it helps the executives in deciding whether to continue with the business proposal or drop it. It includes a statement that features a concise analysis, the problem, its solution, the target market, financial highlights, and a conclusion.
An excellent executive summary should be as short as possible. People tend to keep it under two pages, and if necessary, only then can the document be extended. Remember, the reader has a limited time to make up his mind so, a document that is concise and precise is the demand of the hour.
What should the executive summary include?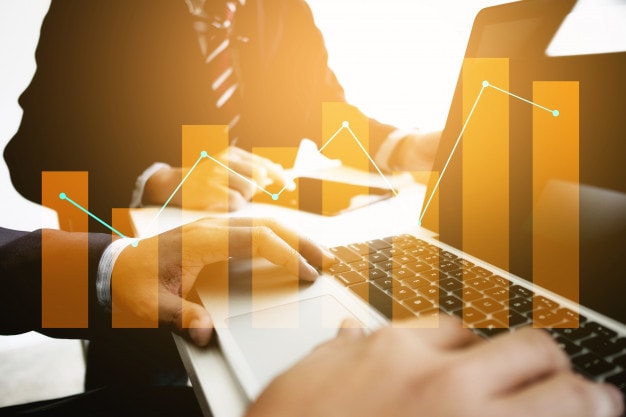 An executive summary should include the following points-
1. Introduction 
=The opening section of the executive summary should mention the purpose of the document and the content that is going to follow. The information in the introduction should be able to grab the attention of the reader.
2. Mention your business model 
Some executive summaries like that of a non-profit organization will not need to point out of its business model, but for some, it becomes necessary. Mention if you think it relevant and if not ignore it.
3. Company information 
If you are writing an executive summary for an external audience, then it becomes necessary to include the name of your company, information about your mission and purpose, location, contact information, and the size and scale of your operations. If necessary, it can include news about investors, founder, and corporate leadership.
4. Description of the products and services 
Products and services are an integral part of a business proposal, and the reader must know about it upfront. This is why include a brief description related to the service or the product your organization is going to deal in.
5. Description of the target market 
The executive summary should address the various opportunities in the market for the related product or service, along with a description of the target market if it is looking for ways to attract investors.
When the reader of the report is aware of your primary audience, he can easily relate to the proposal, and it helps him to decide in your favor
6. Competition 
Every business entity has competitors, and you should be providing something exclusive to your end customers to survive in this competitive world. Describe how your business is going to differentiate itself and subsequently deal with its competitors in the market.
7. Financial overview 
Provide a financial overview in the executive summary by writing about annual growth and sales of last fiscal year or a forecast of sales for the next year. It is best to use a bar chart that will project sales as well as the gross margin for the next few years.
8. Team members 
Investors are interested in knowing about the team in an organization, especially if it is a start-up company. Highlight why your team is the right one for your company and how their qualifications and expertise can prove a blessing in the days to come.
If you are trying to hire potential members, provide a brief description of them and how it is going to have an impact on your business
9. Funding needs 
The executive summary should mention how your business is going to meet its funding requirements. Mention the approximate amount you are looking for upfront so that investors do not have to read the whole report to find about it.
10. Early success 
Some executive summaries also provide a brief report of the early success you have achieved. New start-up entities that are looking for investors should include results from consumer surveys, early sales numbers, and pre-order numbers to provide proof of their accomplishments to date.
11. Future targets 
An investor will be interested in knowing about the future milestones the business entity wants to achieve. The report must explain the steps it has taken in its endeavors to achieve the goals
12. Financial data 
Financial data includes ongoing expenses, start-up costs, product and service pricing, and probable revenue for the next three years.
When your summary shows a precise figure about how much money is expected to enter and go out of the business, the investors will be ready to look at it as a prime candidate for investment.
Write about your financial history, assets, and net worth if you are creating an executive summary to seek a loan from a bank or any other financial company.
13. Conclusions 
Recap your problems, solutions, and findings in conclusion to emphasize those points.
14. Proofread your summary 
Make sure to proofread your executive summary in a loud voice with extra care in front of an audience whom you trust to give honest feedback. Check whether all the relevant information is included in a precise manner. It will make a good impact on the audience.
Tips for writing an executive summary
Take the following steps to write an executive summary
1. Think of it as a pitch 
An executive summary is a short but most powerful document as it can take the proposal forward or put a stay on it for the time being. Treat it as an elevator pitch to sell the rest of your plan.
The people reading it will expect a full summary of your business plan and immediate business objective. It thus becomes essential to cover essential aspects of the business, for instance, finance, market, product, services, and even competitors.
The CEOs or investors reading your summary must understand what it is all about, and it becomes essential to set your tone while selling your story.
2. Do your research 
One of the essential tips that every expert gives before writing an executive summary is to conduct thorough research. This will help in creating a document that will be able to cover all essential aspects adequately.
3. Be familiar with the original document 
The executive summary, as the name suggests, is a summary of a business report hence go through that report thoroughly before attempting to write an informative and manageable summary.
4. Make it shine 
The outer clothes matter and the same is the case with an executive summary. If this document does not shine and create an impact, no one is going to take the time to read the business report. An important tip before writing an executive summary is to make your summary special and impactful. It should mention the fact that why is it a must-read.
5. Talk about the market potential 
Provide crucial stats and talk about the market potential to show the effectiveness of your executive summary
6. Pay attention to the tone 
It is the tone of your writing that will play an essential part in telling and selling your story. Pay attention to the tone and keep it formal, as well as direct if you are looking for tips to create an excellent executive summary.
Remember, at the end of the day, the executive summary is a business document that is a representation of your company, its aims, desires, target audience, objectives, and goals.
7. Avoid clichés 
Clichés have a habit of overpromising things that become difficult to achieve. It can rub people the wrong way, especially if you are not able to fulfill them. Avoid clichés and stick to the basic facts and truth if you are looking for an essential tip for writing an executive summary.
8. Keep it short 
A vital tip while writing an executive summary is to keep it short and sweet without missing out on any details. Concise and precise should be your mantra and stick to one or two pages of summary.
Sometimes it gets extended to nearly five pages, but that should be only in extraordinary circumstances. Remember, the executive summary is not a substitute for the original document, and its length should stay at 5% to 10% of the original document.
9. Keep it simple 
One of the most important tips while writing an executive summary is to keep it simple. You want the reader to understand whatever you are saying, and complicated words are going to make the content difficult to comprehend.
No hard words, and no explaining should be your mantra.
10. Make the document easy to skim 
Remember, the executive summary is not elaborate on reading material. If you are looking for a tip before writing one, then make sure to keep it skimmable.
A graphic illustration can drive home the point more effectively than any words because visual senses are more active than our analytical senses any day. Keep your executive summary confined to short texts with subheadings and bullets along with a bar chart to highlight a valid point.
11. Structural guidelines 
Adhere to the structural guidelines if you are looking for a tip before writing an executive summary.
The paragraphs should be concise and short, written in a simple and universal language that is easy to understand, and should make sense in their own right.
13. Should highlight the issues 
An essential tip while writing an executive summary is that it should highlight all the relevant issues in a clear and easily understandable manner.
14. Provide a solution
Present your solution to the problem that you have mentioned if you want to create an impactful executive summary. If the solution is not making sense, then the issue that you have mentioned in your executive summary will prove your downfall
15. Prioritize 
A business proposal or a report is a lengthy document, but short and sweet is the key to write an excellent executive summary. Organize your report and prioritize the section or points that need to be highlighted. Write it down based on their importance so that you can use it to emphasize on the valid points.
16. Use it as a summary memo 
After you have written an executive summary, go through it once again with the mindset that you are going to use it as a summary memo. Remember, this executive summary precedes the business plan and can be easily used as a stand-alone brief.
Thinking of it as a summary memo at the onset is an essential tip as the writer will try to incorporate every important detail concisely to make it look the best executive summary. It is easy to send this document in an email or attached to an email.
17. Write it last 
The document is placed at the beginning, but experienced entrepreneurs believe that the executive summary should be written at the very end of your business proposal. This is because once you have your report, it becomes easier to highlight the points that you want to write in your executive summary.
Small things to do in an executive summary
Some small things that should be taken care of while creating an executive summary are as follows-
Use the point form
Use headings for tables
Refer to each table in the analysis
Use a maximum length of one page
Keep the font size at or below 12
Keep the margins of 1" at all the four sides
Check your spellings and grammar
What to avoid while writing an executive summary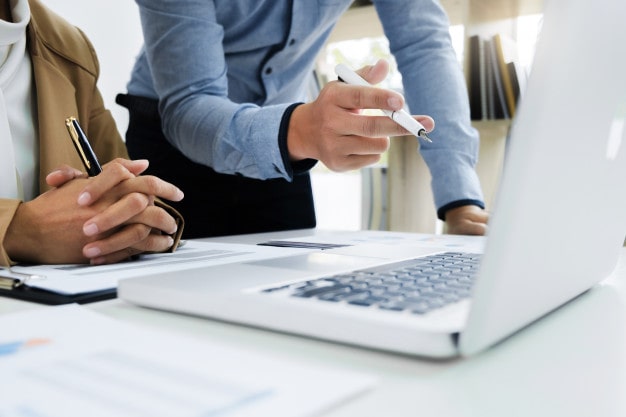 Some of the common mistakes that one should avoid while writing an executive summary are as follows-
An executive summary can run from one paragraph to two pages. Make sure it is not too short or too lengthy
Do not include an extended table of contents
Do not repeat the content matter of the business report word-by-word.
Do not include technical language or jargon because the reader might not have an in-depth knowledge of the technical aspects.
Do not include information that cannot be verified
Do not provide background in the executive summary as it does not belong here
There should not be any mismatch in the content. The highlights of the executive summary must be present in the business report
An executive summary is a brief report hence do not provide details
Do not use terms in the executive summary that are different from the business report for instance if the summary says results then the report should also refer to results and not something else like outcomes
If a business report includes a conclusion make sure not to include the summary verbatim as a close
Proofreading is essential hence do not forget to proofread your executive summary
Executive summary template
Sometimes the first step is the most difficult one, and this is where a template comes to your rescue. The following is one of the many templates that can be used for creating an executive summary.
Introduction
Vision
Mission
Company Structure
Relevant History
Products and Services
Description of Goods
Unique quality
Competitive Advantage
Development status
Market Analysis
Market Opportunity
Target Market
Geographical market or demographics
Competitors
Financials
Budget
Potential Price
Profit Margins
Conclusions
Company
Contact Information

Conclusion
An executive summary acts as a first introduction to the purpose of the business plan, proposal, or report. It can be the first page, a summary memo, or a paragraph well written with a clear purpose.
It is essential to write a good executive summary as it can easily grab the attention of the reader and let him know with few words whether reading the full business report will be fruitful for him or not.
Liked this post? Check out the complete series on Careers