The criticism that is given with a positive desire to help you gauge your shortcomings, improve your skills, optimize your performance, and tap your actual potential- is Constructive Criticism.
When someone constructively criticizes somebody, they give well-reasoned and valid opinions about others, incorporating positive and negative comments but in a friendly way instead of oppositional one.
Rudely criticizing a person or a thing is not advisable, as your words may affect the opposite person in a way no other person can imagine. But if the criticism is positive and logical, the person might not get offended.
It is because such positive criticisms involve suggestions and improvement points.
You should know how to react after getting such criticism, plus knowing the right ways of giving criticism is also equally important.  This post will take you deep into the world of constructive criticism and help you how to handle as well as give such criticisms. So, let us get started right away-
What Is Constructive Criticism?
A Constructive Criticism will let you know about all your weaknesses, which you cannot see, but the opposite person can.
It is good that they are telling you that so you have an opportunity to improve. The person might provide you with suggestions, ideas, and perspectives.
Now, you must focus on enhancing your skills and excel in them. Criticism is generally made to put someone down. But, Constructive Criticism is different. It includes particular suggestions and specific ideas which might make you better.
How to Give Constructive Criticism?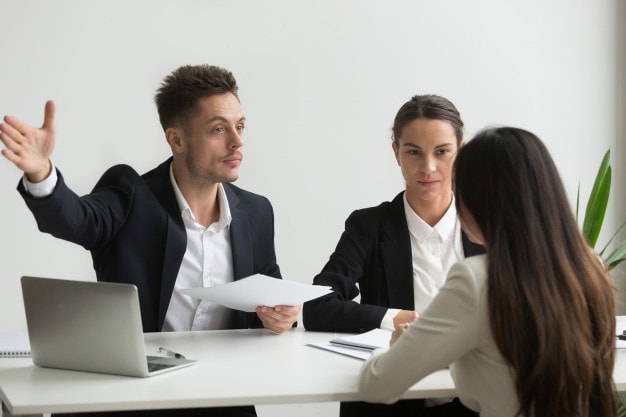 If you feel your friend or colleague needs to improve on something, let them know about it. Also, keep in mind that you don't sound rude or give negative feedback.
You should analyze their weak points and think of ideas to suggest in Constructive Criticism.
Note down these tips, which will make sure the opposite person feels thankful and does not get hurt by your feedback:
1. Do not keep on telling how he or she was wrong in their approach
It would be best if you did not keep on telling the person how they went wrong. Start with a positive note and add your suggestions between the feedbacks. Glorify their strengths, but make sure you let them know that they might be lacking somewhere.
2. Try to write down your feedback and criticism in a proper manner
If you cannot express your concerns via verbal communication, you can write down a properly framed Constructive Criticism and present it to the concerned person.
3. Phrase your criticism on the situation based factors
Give feedback on a situation based factor. Please do not blame the person directly for their mistakes. Instead, you say what you felt about a particular situation and how they should have reacted instead. This will let the opposite person know your point of view.
4. Show or share your motivation behind that criticism
Do not just give Constructive Criticism and walk off. Tell the person that you can help them out. Suggest ideas they can implement to improve their aptitude. Also, let them understand that your concern is because of your experience and constructive concerns.
5. Take one situation at a time and pay heed to the relevance
Concentrate on one situation and give them feedback based on how they could have avoided any problem. Motivate them to expand their field of expertise.
This is how you can graciously carry out the process of Constructive Criticism.
When should you give constructive criticism?
There are many instances where you might have to give feedback in the form of Constructive Criticism. It can be a review for improving plans, schemes, and policies for employees.
Even feedback forms are given so that there is an improvement in the company or any institute.
A mentor or teacher might tell their students how they can get better at their work.
An employee might suggest their views on how the company can surpass its competitors. A person might produce Constructive Criticism to their friends, siblings, children, or colleagues.
Now, the next thing that you need to understand is the best ways of handling criticism that is made with positive intention-
How to Accept Constructive Criticism?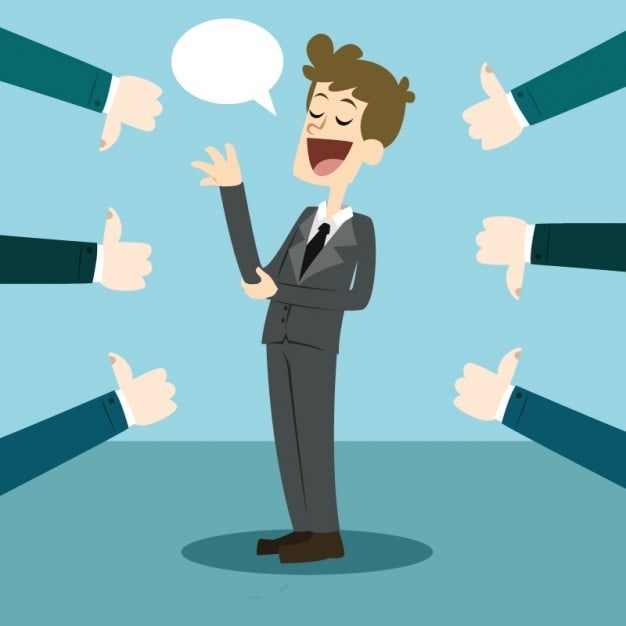 Advising a person might seem easy.
You must be even wondering why people get offended if someone is telling them to improve.
But what if the person receiving the Constructive Criticism is you?
What if you get positive feedback from your mentor or parents?
Do you know how to accept any feedback?
Well, it may not be easy to imagine a situation unless you've been in one.
But it is crucial to know how to handle Constructive Criticism.
If you get angry and shout back at the person who is trying to tell you something for your good, it means you cannot handle criticism at all.
You need to know certain tricks to maintain your calm state and not lose it:
1. Do not burst into anger right away
The moment you receive feedback, make sure you do not burst out in anger or be disrespectful. Regardless it is positive or negative, you should not get frustrated. Do not react at all because sometimes you unknowingly react before listening to the whole feedback.
If you have anger issues, make sure you work on them.
2. Try to understand the motivation and perception of your criticizer 
Before you start debating and defending yourself, remember that Constructive Criticism will not benefit the opposite person. It would help if you focused on the advantages you get at the end of the feedback.
You get to assess yourself and improve your skills. It can help you get better at your work, thus increasing your work productivity. Even for personal matters, you may need some outside help, and Constructive Criticism is the best way by which you can solve them.
3. Be a good listener 
The key to understanding a topic is listening to it. If you are a good listener, your life problems would be sorted out quickly. Listen and understand the purpose of Constructive Criticism.
Make sure you listen to the whole thing first and then counter-question in the right way. The person giving feedback should feel comfortable and should freely open up to you.
4. Ask questions to have clarity of perception
You may even question the person back, asking for their suggestions on how you can be better. Try to get clarity about any points that you could not understand. Ask them about how your behavior might be affecting other people. Also, try to get feedback from a third person's perspective.
5. Be a person who is calm, humble, and thankful
The next phase might be difficult for some, as it involves thanking a person with a sincere tone. It would help if you let the other person know that you are thankful for the Constructive Criticism you have received.
It can be done by making eye contact and saying thank you. It sounds easy, but it is not. Please do not include a sarcastic tone as it may interpret a bad sign.
6. Appreciate the efforts of individuals who want to improve you
You don't need to accept all the changes suggested, but acknowledging the person is important. The person has made some efforts and has gathered up the courage to tell you something positive, so look at it positively.
7. Do the constructive analysis of others' criticism 
Lastly, analyze all the points which the person mentioned. Fulfill the purpose of Constructive Criticism by improving the mistakes, updating yourself, or changing a bad habit or offensive behavior.
Do not blindly agree to all the feedback. Change only after you evaluate all the pros and cons. It may take some time, but the result would be worth it.
Besides, to effectively handling criticism, you should not involve your emotions in the process. Be rational and do an objective analysis of others' opinions or feedback. You should also reply to offensive comments maturely.
In case you think that your criticizer does not understand your perception, you should educate them about your thought process.
All in all, having the power of acceptance, understanding others' perceptions, and being humble are the top three ways of handling constructive criticism.
Hence, if you follow these steps and listen carefully to what the person is saying, accepting positively motivated criticisms will be a piece of cake for you.
Here is a video by Marketing91 on Constructive Criticism.
Final thoughts!
The ultimate aim of Constructive Criticism is letting the person know where they can improve themselves or how they can upgrade their skill set.
The next time you receive any positive feedback, make sure you listen to all the points carefully without interrupting them. Avoid defending your weaknesses; instead, make them healthier by practicing.
Constructive criticism can also highlight the parts you are good at.
Also, appreciate the efforts of the opposite person, as it is difficult to give honest feedback to someone you know.
How important do you find constructive criticisms about improving one's life?