Generation X, Y, and Z are different demographic groups of people born in different periods. They have their unique experiences, expectations, lifestyles, generational history, demographics, and values.
Hence, paying attention to the characteristics of Generation X, Generation Y, and Generation Z is essential to understand how to market to each of the generations effectively.
In this post, we will understand each of the generations and their key characteristics upon which every business, organization and government programs should pay attention to ensuring success. So, without any more discussion, let us get started here and now-
Different Systems for naming and categorizing Generations
For categorizing and naming the characteristics of Generation X, Generation Y, Generation Z, there are different systems. Let us have a look upon those first-
1) Generation Naming according to Neil Howe and William Strauss
1900 to 1924: the G.I. Generation
1925 to 1945: the Silent Generation
1946 to 1964: Baby Boomers
1965 to 1979: Thirteeners or Generation X
1980 to 2000: Millennials or Generation Y
2000-: New Silent Generation or Generation Z
2) Generation Naming according to Population Reference Bureau
1871 to 1889: New Worlders
1890 to 1908: Hard Timers
1909 to 1928: Good Warriors
1929 to 1945: Lucky Few
1946 to 1964: Baby Boomers
1965 to 1982: Generation X
1983 to 2001: New Boomers
3) Generation Naming according to Center for Generational Kinetics
1945 and before: Traditionalists or the Silent Generation
1946 to 1964: Baby Boomers
1965 to 1976: Generation X
1977 to 1995: Millennials or Gen Y
1996 to 2009: Gen Z, iGen, or Centennials
After being aware of the different generation naming systems, let us go through the introduction of each of the generations-
Introduction to Generation X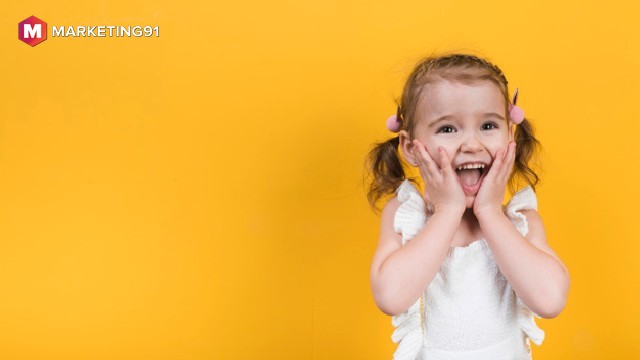 Generation X is a group of people following the Baby Boomers. They were born between 1965 and 1980. They are also known as the Latchkey generation as well as MTV generation. Let us have a look upon some of the other names of Generation X-
Baby Bust
Slackers
Why Me Generation
The Latchkey Generation
Introduction to Generation Y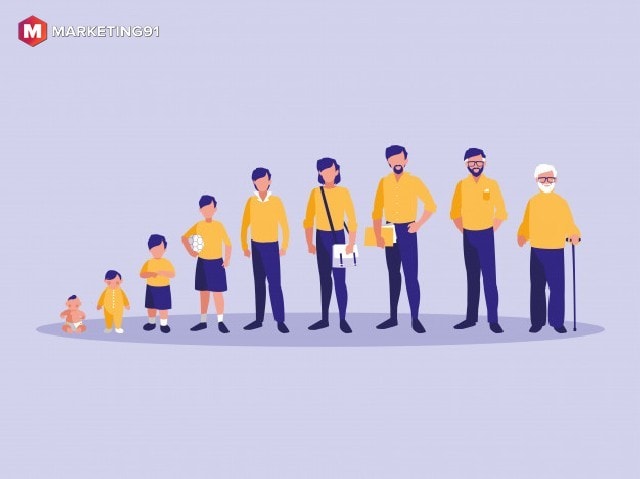 Millennials are also known as Generation Y or Gen Y. They are a demographic group of people following Generation X (Gen X). The widely accepted definition of millennials is the group of people who were born between 1981 and 1996.
Millennials are standing out of the crowd owing to their general "coming of age" attitude, which is supported by the ease of access to information due to digitization. Some of the other names of Generation Y are-
Gen Y
Millennials
Echo Boomers
Why Generation
Net Generation
Gen Wired
We Generation
DotNet, Ne(x)t Generation
Nexters
First Globals, iPod Generation
YGeneration
Introduction to Generation Z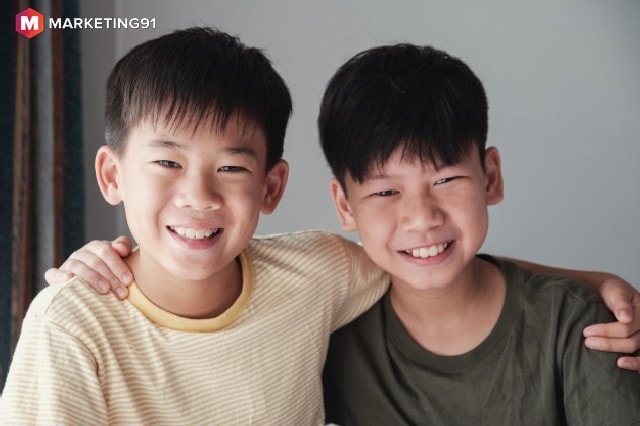 Following millennials come the Generation Z, or the Gen Z. These are the demographic group of people who are born between 1997 and 2019. This generation has typically learned and understood from their previous generation and has thus adopted a more innovative approach towards life.
Generation Z is categorized into two groups according to the ages. These are:
1. Tweens
These groups of people are between the ages of 8 to 12 years old
Toddlers or Kids in the Elementary School
These groups of children are below the age of 8 years. It is observed that over 61 percent of the kids between the ages of 8 and 17 years have access to televisions or smartphones personally, i.e. within their rooms. Some of the other names for this generation are-
Tweens
Baby Bloomers
Generation 9/11
Generation XD
Now, after being aware of the introductory characteristics of Generation X, Generation Y, Generation Z, let us dive deep into each of the characteristics separately-
Some Important Characteristics of Generation X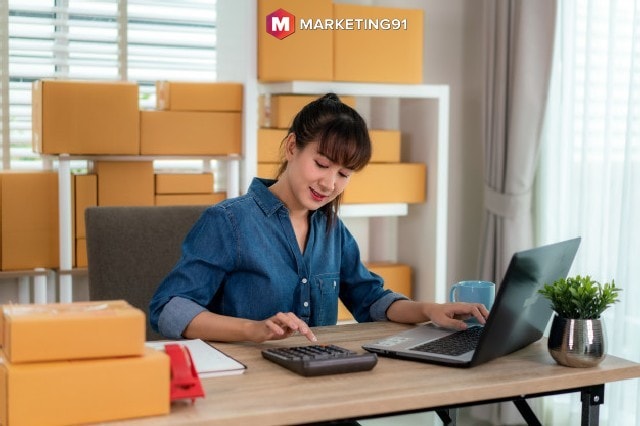 1) Entrepreneurial
Generation X has good work ethics and does not shy away from hard work. They also take pride in their employment status. However, they are more likely to be self-established than being associated with a company.
They are also known for entrepreneurial skills. They are known to have put in tremendous hard work and effort into their work. They are motivated individuals owing to their working ethics.
2) Focused
Generation X is also very concentrated, mentally. They know how to concentrate on a particular topic or subject. They do not get distracted easily, and thus, have great attention spans. It helps them stay on track.
They also take their own time to understand something as they concentrate on each aspect of the task at hand and commit it to their long-term memory. They like to learn new things and make contributions.
3) Personal Life
This generation has grown up witnessing divorces and violence, and thus, they are very cautious when it comes to marriage or dating. They take their time with marriage and often choose to do so after cohabitation.
Divorce is common, and many generation X people are single parents. They are increasingly individualistic and are self-reliant. They are not easily impressed with authority and are quite cautious.
4) Technology
Gen X remembers a time when they were in school and computers were not yet available. Then around the middle or high school, there was a sudden rise in personal computing as there was the introduction of computers.
As compared to Baby Boomers, they are more digitally advanced and are usually willing to carry out their financial management and research activities online.
Some Important Characteristics of Generation Y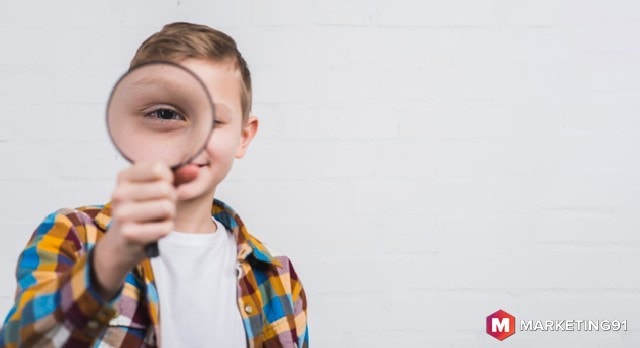 1) Curiosity
Gen Y is a curious generation in general. They are eager to learn and develop new skills and have a broader mindset to understand various things. They are also willing to put in the time and effort to build themselves into better employees as well.
Moreover, millennials do not want to stick around at the same job for years on end to finally receive a promotion. Thus, if companies come up with innovative programs that create new paths of professional development, millennials are likely to feel attracted to such opportunities.
2) Individuality
All millennials are unique in their ways and have their personalities. Modern businesses have now started taking an individualistic approach while managing millennials employees. It is a company's responsibility to make their employees comfortable and have their ideas heard.
Companies have begun to understand that the individuality of the millennials is the factor that leads to a robust millennial workforce.
Millennials hold different professional goals, aspirations, and personalities, and this is an essential factor for business leaders to understand. While investing efforts into the company, millennials also expect to have professional and individualized growth as well.
3) Social Awareness
Millennials like to give back to the community. Companies, for instance, Salesforce, have helped them focus on social issues and give back. Salesforce encourages all of its employees to donate to charity by giving in their time. They also let them do so during working hours.
Millennials have been mainly observed to care about social causes, for instance, social equality and climate change. By helping them make a change, a company can drive their motivation to work as well. A company should create a strong link between positive social change and the business's success.
4) Financial Stability
Millennials are driven towards making decisions that lead to financial stability instead of becoming rich. It is due to the after-effects of the Great Recession. It had a significant impact on Gen Y.
As a result of this as well as of student debt, millennials choose to remain financial economical by letting go of extremely luxurious goods and services. If companies offer benefits, such as tuition assistance, for instance, millennials will be attracted to such workplaces.
5) Innovations in Technology
Millennials are particularly a digital generation. They were born right around the time when cellphones, the internet, and computers were introduced into the market. Thus, it is no wonder that while millennials are tech-savvy, they also have an obsession with technology.
Millennials are technically advanced owing to the rapid proliferation of the internet as well as the growing age of digitization. They are always surrounded by technology. They have grown up in an environment that was increasingly being filled by electronics and was coming online and being socially connected.
6) Multi-taskers
The generation is good at multi-tasking and can handle multiple tasks and responsibilities at the same time. However, they are usually also easily distracted as they find social media hard to resist.
7) Work and life balance
The generation likes to maintain a healthy balance between their professional and personal lives. Unlike other generations, gen Y is not willing to compromise on this factor.
While the generation is also hard-working like their previous generations, they also prefer flexible work environments. Work from home allowance is also the right way of keeping a millennial workforce happy and satisfied.
Here is a video by Marketing91 on Generation X, Generation Y, and Generation Z.
Some Important Characteristics of Generation Z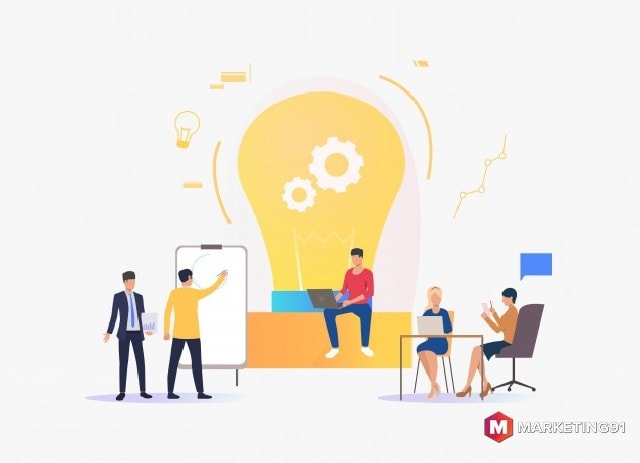 1) Innovations in Technology
Gen Z, just like Gen Y, is a digital generation. They are born into a time of rapid digitization. Thus, it is no wonder that while they are not very old, they are still quite tech-savvy. They, like millennials, have an obsession with technology.
Gen Z is surrounded by technology, ranging from smartphones, laptops, smart devices and wearables, and even, smart home automation, among others.
2) Connected
As Gen Zis a technologically advanced generation, they are also very connected. They have a good understanding of social media and can easily find their way through it. If a company does not use social media to spread awareness about themselves and their brand, the generation will not be attracted to the products or services it offers.
Thus, companies can engage with this generation well by using various social media platforms. They can also talk about things that their followers might find interesting. However, this generation is also overly saturated with brands.
3) Lifestyle
Generation Z is highly accustomed to the high standards of technology and having numerous sources for information. The generation values authenticity, and peer acceptance holds significant importance. They also value security and are very optimistic.
They are confident in what they do and have a want to create an impact on the world. Like millennials, they too want to contribute to the world.
Wrapping it up!
In conclusion, the different generations have their characteristics very different from each other.
They are also very different in their working habits. However, this is difficult to analyze for Gen Z at the moment. On the other hand, multiple studies are now showing that millennials earn lesser than the previous generation, at the same age.
Another research shows that almost 50 percent of millennials are more willing to purchase goods from brands that further support a cause. It holds even if it costs a bit more.
Each generation has its own set of goals and aspirations and saves money with different intentions. It ranges from college tuition to retirement or even purchasing a new car or luxury item.
Generation X, Generation Y, and Generation Z have all grown up in different technological ages as well. It also changes and impacts their tech nature and also how they handle their finances. It also has an impact on their financial relations. Different economic climates have also influenced each generation. It, in turn, has resulted in significant variance in financial attitudes.
Each generation is defined in terms of its lifestyle, characteristics, and attitudes. Being sensitive to such attributes will help marketers target their ideal audiences in a much more enhanced manner.
Which generations do you find the best suited for your business model? Share your views about these generations in the comments below.
Liked this post? Check out the complete series on Careers