Job interviews have evolved a lot in recent years. From asking common technical questions to quirky and unrelated questions, every job asks their candidates every possible type of question.
They want the candidates to be tested not only in their intelligence but also in their smartness. They want to see the psychological profile of their candidates and their aptitude, grammar, thinking process, thought generation, and many other aspects.
All of these questions are to ensure that what they're hiring is the best. There have been incidences in specific jobs when they have hired people who turned out to be psychologically ill.
While many companies ask different questions, and there cannot be a generalization, we have the following few questions listed out: some of the tough questions to answer during interviews.
1. What is your greatest weakness?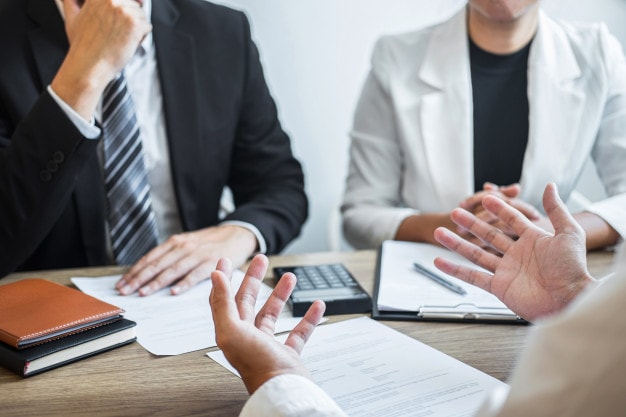 Strengths and weaknesses are a sure thing to be asked during interviews. Therefore you should prepare for these questions beforehand. But while answering the question, you have to be very careful, especially with the weakness part. Usually, people say that you should always make your biggest weakness positive and present it. Some people don't recommend this.
Honesty is essential and valued during the interview. What you need to understand is the person sitting in front of you is not a Newbie. He must have asked multiple candidates the same question, and probably he knows people better than you do. Therefore overselling or misinterpreting a fact is not advisable. Instead, give a complete and honest answer.
This will ensure that the interviewer knows that you have trusted him and can be an honest person. Answers like 'I am never on time, I am short-tempered, I find work boring' Are a few of the unnecessary and wrong answers. On the other hand, for the interview following are a better version of answers:
In the past job, I have taken more workload than I can bear.
Therefore I'm trying to develop my ability to manage things and time better and ensure that I understand precisely what is involved in the tasks that I am given so that I can reply with a proper Yes or No.
or another answer could be
Often, a task is given to me, and I end up making it so perfect that either mismanaged the time or overdid the project. Excessive attention to details often leads to that, and I am working on it.
2. Why should we hire you?
Why should we hire you is probably one of the most common questions asked in every organization. These questions are meant to make the candidates tumble in his interview process.
These are designed to cause an interruption in the thinking process, which will probably reveal the candidate's true nature. The answer to this question will be your strengths and your skills, which will set you apart from the lot.
The interviewer expects you to sell yourself and invest some unique selling proposition points of yourself as an employee. Of course, overselling is not likely in this, but you should highlight everything about yourself, which can be valued by the employer and the job process.
You may be a good golfer, but it would not matter if you are interviewing for an IT specialist profile. You can always mention the golf part at the end of the answer, but that would not be a deal-breaker.
Try to answer the question by listing your experience, technical knowledge, and how good you are as a person. Make sure that your answer is in sync with the job description, which is given.
The interviewer expects a great performance from you, and if you can convince him about it, this question is a piece of cake.
3. If you could relive your last five years, then what difference would you do?
Now, this is a trick question, and you should be very cautious while answering it. Employers want to see if you will reveal your true character or flaws in your nature while answering this question.
You have to be careful while answering this question and not telling too much about your honest feelings. This does not mean that you have to lie, but this means that you have to answer diplomatically to answer the questions to the satisfaction and secure the job.
This is why balance is essential in answering this question. Suppose you get inclined too much to one side; In that case, you will either reveal too much about yourself and risk losing the job or set unrealistic expectations about yourself to your future employer.
For example, an answer can be something like: I think I would have allowed myself to work harder and achieve a few more goals, which I had intended to in the last couple of five years.
4. What have you learned from your mistakes?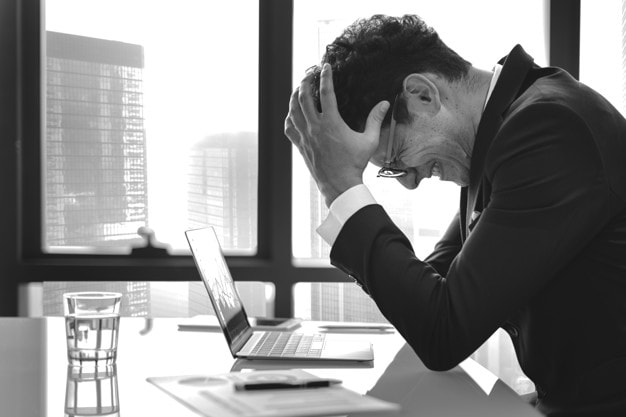 Again, this can be termed as a sort of trick question. Supposing you had answered a question on your past mistakes, then this question should be in continuation and sync with it.
Nobody is perfect, and everybody understands it, especially your employer. Therefore, this question has been designed to realize your human aspect, and it is suggested that you mention it honestly.
You can honestly say one or two things that you learned from your mistakes but ensure that the learning you obtain is relevant to the job skills you are applying for. For example, if you use for leadership, and you mention that you learned how to be a subordinate or how to follow orders from a particular incident, it does not make sense.
It would not leave a good impression. Even though you may have learned it, it is best to avoid it. You have to analyze and think about the incidences that have taught you some relevant skills related to the job.
If you do not have any experience, you can also mention the incidents that led you to be a better human. The incidences, which helped to develop your values, could also be given as an example. However, refrain from mentioning things that will not leave a good impression of yours on the interviewer.
5. What is something that you did not like about your last job?
Even if you loathe your last job, this interview would not be the right place to blabber about it. It would not leave a good impression about you to your new employer. Don't talk about toxicity in your last job.
Allowing the leadership, excessive workers, no time off, or extreme pressure are not acceptable excuses to leave your job. Pointing fingers does not make you a good employee, and the current employer would not want someone who would point fingers later at them.
Answers like 'My boss was an idiot, there was no work-life balance, or the culture at my former job was bad are wrong answers.
Everybody knows that there is some issue with the job that compelled you to leave, but they expect you to be professional. You can professionally give good reasons which make sense and put you as a mature professional. Following are a few of the expected and possible answers to this question:
The people in my previous job were great, and they helped me to learn and grow professionally. However, the deadlines and timelines were a challenge, and therefore successful completion of the given projects was a tad bit more complicated than they could have been.
Another answer would be: I was offered many different ways to work at my former job. I went through multiple departments and learned as much as possible; however, my manager was not an individual who would oversee my work and offer me feedback or any other sort of professional training, which made it challenging.
6. Why have you been out of work?
You may have a gap in your resume, which will bring forth this question. The recent pandemic has caused many people to leave the job, and it is a well-known fact that most of the people right now are unemployed. If you have been out of work earlier, then it is better to explain it professionally.
If you have learned something during that time, you can also present a course certificate or enrolment proof that you took time off to develop and build yourself academically. If you have been laid off for no fault of yours, you can give the same reason.
Hiding or lying will not work with answering this type of question. Being out of work should not be seen as something to be embarrassed about unless it's because of the fault of yours. Everybody understands that things happen to people who may not be in their control.
The only thing you have to justify in this answer is you tried all you could, but things were beyond your control due to which you had to remain unemployed for a certain amount of time.
It is best to answer this question by justifying how you utilized the time when you were out of a job.
7. What do you want out of this job?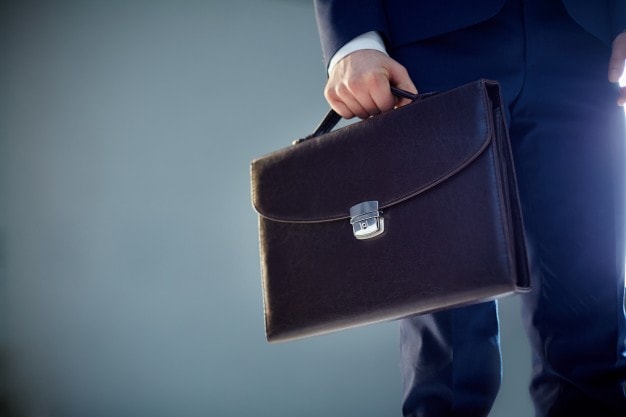 The hiring manager will always expect that you interview for his organization and nowhere else. Although you may have sent mass applications to multiple organizations, he will expect you to focus on this particular interview.
Likewise, even though the interviewer has interviewed numerous candidates, you wish that he will focus specifically on you. The answer to this question will be a mix of personal and professional expectations.
Nobody would join a job free of cost unless it is an NGO. Salary is something we all expect, and it's time that you be honest about it. If the job offers some perks that were not present in your current job, you could explain it in the answer.
If you have seen that the work culture is excellent or heard it from some acquaintance of yours in the current job, then you can elaborate it in the answer. In terms of professional expectations, you can answer your career growth and the trajectory that this job will present to you.
Put out your expectations, even if it is five years down the line.
The answer could be something like
This company is known for its excellent work culture and employee-friendly attitude. People here are very helpful and assist you in growing professionally. Apart from the paid leaves and commission structure that you guys gave, the best thing is this job offers a work-life balance for me.
In terms of professional expectations, this job is related to the profile I have wanted to handle for a long time. The opportunity that I am being presented with will help me grow my career guidance, and maybe five years down the line; I could be in a better position, which I have always dreamt of professionally.
8. How do you deal with conflict with a coworker?
Conflicts are an inevitable part of human lives. You can be employed or unemployed, but you cannot be without conflicts. You will encounter disputes not only in professional life but also in personal life.
Even though you may not interact with other people, you may experience self-conflict. In any case, dealing with conflict is essential. You cannot hide or avoid it. Avoiding it will only make it worse.
In this question, the interviewer wants to know your ability to deal with conflict. They want to see how you behave or hold your cool in conflict—the conflict may be with other employees, bosses, or customers.
In any case, it is essential to solve the disagreement and restore the relationship. It is necessary for success in the professional world.
One of the answers to this question would be
If and when I disagree with a coworker or anyone for that matter, I always ensure that I will discuss the matter personally and privately. First of all, I would listen to ensure that I understood the person's point of view.
Then I would ask him to listen to me so that we both are on the same page, and then once we know each other's perspective, I will try to develop and arrive at a mutually agreed solution.
9. What are the tasks that you do not like to do?
This is again another introspective question which can be classified as a trick question. Even here, the employer is trying to know you in a way that you have not described him previously.
What type of worker are you? Are you a team player? Do you work well with others? These are the things he would want to know from you. Everybody dislikes something, and it would not be a good thing to say that you like to do everything.
Nobody is perfect, and your employer understands it. Like in other questions, try not to lie or hide anything while answering this question but be diplomatic and answer. Of all the things that you dislike, mention the one that won't cause a lot of negativity about you in the interviewer's minds.
While you are answering, you realize that what you are answering is nothing but your personality's shortcomings. For example, if you say that you do not like to wait for results, then it shows that you are impatient.
Therefore answer the question so that although it shows your shortcoming, it should not cause a lot of negativity to the interviewer.
For example, you can say you do not like processed food or do not like to be a boss, but you want to be friends with your juniors.
Conclusion
Multiple industries and multiple sectors will have different types of interviews. Although it will mostly depend on the interviewer and the position he has applied to, interview questions and toughness rely much.
Like every candidate wants the best company and best salary to work for, every company wants the best employee in their organization, so the problematic questions.
Liked this post? Check out the complete series on Interviews