In today's highly demanding life everyone desires to have a good job, which would provide them with a good income, incentives, perks and also help them achieve status in society. But one should also remember that a high paying job also requires a lot of dedication and hard work. Ione also needs to have strong willpower to overcome all types of work challenges and one should also develop a sense of positive attitude at work.
Why a positive attitude at work is necessary
Positive attitude at work:
Helps in coping with daily worries and tensions
Helps in resolving problems and challenges at work.
Opens way for creativity and new ideas.
Helps in doing away with negativity and negative thoughts, and brings in the constructive change in one's life.
Benefits of having a positive attitude at work
Career upliftment: Positive attitude at work enhances one's performance at work, which further helps in developing a good career in the future.
Progressiveness and productivity: With a positive attitude a person is motivated to work harder and achieve one's goals.
Leadership: A positive attitude also enhances leadership qualities in a person.
Enhances teamwork: A positive attitude helps in building team spirit and team performance.
Stress manager: A positive attitude helps a person to handle all types of challenges and stress; it works as a stress management mechanism.
Positive decision making: It helps in making the right type of decisions, in a wise way.
Interpersonal relationship: It enhances the interpersonal relationship and helps in developing a good rapport with colleagues.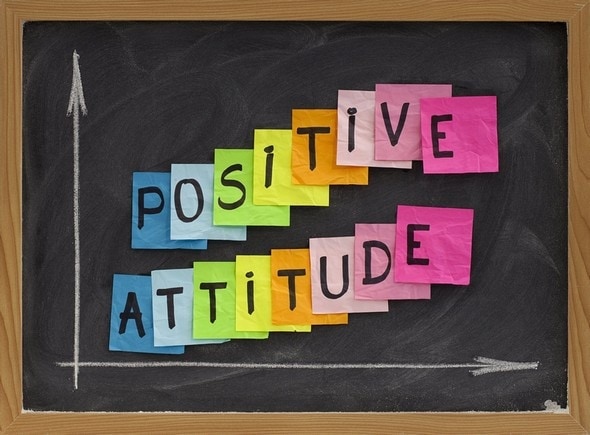 How to develop a positive attitude at work:
A positive attitude at work is very essential as it helps one to enhance one's personality, work efficiency, teamwork, and overdevelopment and progress of an individual and organization. Now let us talk about how to develop a positive attitude at the workplace:
Choice of people: Try to be in the company of people with a positive attitude and positive thinking. Such people will help you to overcome challenges in the workplace.
Think positive: Develop a habit of thinking in a positive way, even if the situation seems negative. Positive thoughts will help in creating new efficient ways of handling situations at work.
Routine: Make a habit of developing a routine to yourself, schedule every task to be completed, and try to find new ways of how to complete these tasks in an efficient way.
Reciprocation: Behave with people the way you want people to behave with you. Reciprocate in a nice and polite way; so that you are able to develop a good rapport with your co-workers. Interacting in a positive manner will make you popular amongst your colleagues.
Inner positivity: Don't wait or expect for others to bring in positive thinking in you; you have to yourself develop a habit of thinking and doing positive things in life.
Create goals: Develop a habit of setting goals for yourself, and also develop a plan of how to achieve these goals. Work accordingly and achieve your goals, this will provide you with mental satisfaction and a good feeling within.
Confidence: Be confident in whatever you do. Before starting or doing any work, think about all the pros and cones related to the task or situation, and then make a decision. Your decision should be firm. Once the decision is made to be confident in your decision and work accordingly on the action plan, don't let doubts or negative thoughts enter your mind.
Take responsibility: If you want to succeed in life, then take responsibilities and try to fulfil these responsibilities competently. Don't run away from your responsibilities, assume them. This will make you confident in nature. It will also inculcate leadership quality in you.
You have to do it yourself: Remember that your work or goals are yours, and nobody will help you achieve them better than you. You have to tell yourself:
It's you who will make things happen and move on
Hard work is the key to achieve your goals
You have to accept all the challenges and changes in a positive way.
You have to keep working even if the situations or things seem to be negative and hard.
Be a keen learner: One learns throughout one's life. Be prepared to learn while you are working. Be curious to know about new things.
Set long-term goal: Always set long-term goals instead of short-term goals. Don't be in a hurry to achieve your goals; you may make mistakes in this way. Set an action plan to achieve the set goals, this action plan should be practical in nature.
Tune yourself: Tune yourself according to your surroundings, try to be with positive thinking people. If you find negativity in the environment or are surrounded by negative thinking people, then try to avoid them or move away from them, to keep your positivity intact.
Be professional: Be professional by nature. Don't let emotions overpower you. If you find that things are not working according to the way you want them to work; then try to find the loopholes hampering your progress, and then develop practical solutions to resolve the issue.
Take breaks: It is very essential to take breaks, while you work. Breaks will help you to relax and divert your mind from work. It is also essential to take a good nap to relax your body. As you get a new energy and freshness of your mind and body is relaxed.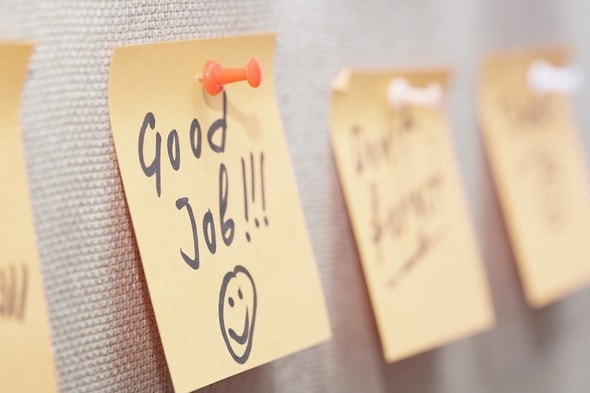 A positive attitude at work is very essential, as it helps you to perform in an effective way, develop a good rapport with your colleagues and clients. A positive attitude also helps one to work hard, set goals and do things in a positive effective manner. If one adopts the above-mentioned tips, then he will surely be able to create a positive attitude within himself.
Liked this post? Check out these detailed articles on
Topic of Careers
Alternatively, check out the Marketing91 Academy, which provides you access to 10+ marketing courses and 100s of Case studies.