A typewritten or handwritten business letter conveys vital information and at times is the preferred medium of communication in business circles. Are you having a problem writing a business letter? Does your mind go haywire and ideas simply disappear in the name of a business letter?
How to write a business letter is an art that needs to be cultivated if you want to be successful and create an impact in the professional world. It is a powerful tool that helps you to nurture a professional relationship further so that you can gain desired success in your endeavour.
A business letter is used in several situations like applying for a job, employment verification, like reference letters, delivering business-related information, or requesting any facts pertaining to a business deal.
Remember a professional business letter is simply on a different tangent from a personal letter, and you cannot write one for the other setting.
1) Select a letterhead design that looks professional
The first rule of writing a business letter is to keep in mind that it is very dissimilar to a personal one; hence, you should keep your letterheads different for both uses.
Select one with a professional design that is a reflection of your company and the yardstick it wants to set if you are looking for ways to write a business letter.
Qualitative paper with a distinctive design reveals the professional and the high standards the company adheres to. You can use pre-printed letterheads if you are looking for alternatives that will prove economical.
You can use two different sets of letterheads, one for high-end customers and clients and others for its own employees if you want to cut down your actual overhead costs and still maintain your high standards.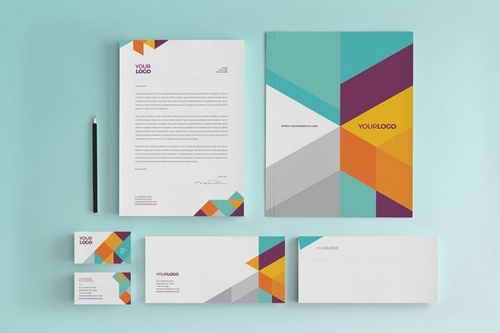 2) Use a format
If you are looking for ways to write a business letter, then you must do so with a professional tone in a distinct format. It has to follow a distinct set of standards regarding the way it is formatted.
It can be handwritten, but very few people do so because a typewritten letter looks more professional. Generally, they are written in a common font, for instance, Times New Roman or Arial.
The most preferred format in recent times for writing business letters is block style where the text is left with a 1-inch margin on all sides. One should not take help of indenting for block paragraphs.
If you have to send an email business letter, it should also follow the common font in black ink. Do not use any other colours while writing a business letter as it will give it a personal touch and not look appropriate in the professional surrounding.
3) Choose the right paper


A business letter is generally written on A4 size paper, 8.5 inches * 11 inches or 8.5 inches * 14-inch size paper that is considered legal for such formats. Make sure all your letters are sent on company letterheads as it gives it a more professional look.
Moreover, the company letterhead will provide contact information that is sometimes very necessary for future use. Choosing the right paper is very important if you are looking for ways to write a business letter.
4) Including information about the company
People generally take the help of a pre-designed letterhead to make their work easier. As it already includes basic company information, you do not have to write it all over again as it actually saves time. If you are typewriting on a normal sheet and looking for ways to write a business letter you must include the address and name of the company in it.
Make sure each section of the address is written on a separate line, and it is placed either right or left at the top of the page depending on your preference. If the letter is addressed to an international location, then the name of the country must be added in capital letters.
If you are self-employed, you must include your name in place of the company name or above it.
5) Date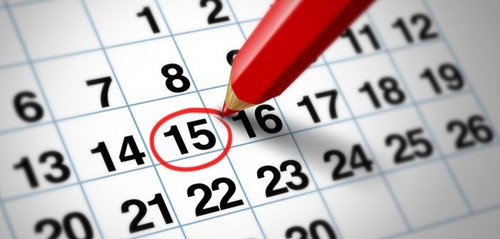 A professional letter is incomplete without a date hence be diligent in your efforts if you are looking for ways to write a business letter. Remember the date is proof of record that the letter was written on that particular date.
Use month, day and year or day, month, and year format, for instance, March 4, 2018, or 4 March 2019 as per your wishes. Most people do not prefer writing 4/3/2018 in a business letter, although few people still follow it and are considered acceptable.
Write the date on the left side below the address of the sender. Keep a difference of a few lines between them.
6) Write the recipients information
The business letter that you are writing is for someone in a professional capacity. You might think that you will be writing the name of either the company or the person you are sending to on the envelope, so that is enough as the recipient will obviously understand that the letter is for him.'
He will understand because it has been addressed to him.  This is incomplete information if you are actually interested in writing a business letter with the correct procedure. Write the recipients information just a few lines below the date.
If you are addressing it to a specific person, then write the recipients full name, his title, company name, and address in the respective order. Write in consecutive lines as it is the correct format for writing professional correspondence.  You can also include a reference number if you have it.
7) Choose a salutation
Choose an appropriate salutation if you are looking for a proper way to write a business letter. It is an indicator to denote your proximity with the recipient of the letter.
Is he someone you consider near to your heart or has he earned your respect or is it just a formality are some queries whose answer can be easily understood via a salutation? The level of formality and the way you address others in a business relationship matters a great deal.
If you are writing to someone in general and do not know who is heading the department then you can add "To Whom It May Concern" and if you do know the person but not properly then you can use "Dear Sir/Madam" as it is considered a safe and acceptable choice, and if he has a title you can add it with the salutation for instance "Dear Dr. Agarwal".
If you are writing to someone whom you know quite well, then you might consider adding his name, for instance, "Dear Karan." One should always add a colon after To Whom It May Concern and a comma after other salutations.
8) Subject
If you are looking for ways to write a business letter, write a subject just under it. It is commonly called a reference and is written after the salutation. It is a single line statement of intent signifying the actual reason for the letter.
It must be simple, precise, clear as well as eye-catching so that the recipient understands the reason for that business letter.
9) Body text
The body of the letter is actually the most important part of a business letter as it shows that you are writing in a professional capacity and not in a personal one. If you are looking for ways to write a business letter, then keep an eye on the body of your correspondence.
Remember a business letter can have a maximum of three paragraphs. Each must be written in an organized manner and must show your clear intent.
The first paragraph is an introduction that clarifies the reason for your writing, and the second one gives a detailed account of the motive for your letter.
The third paragraph is optional as several people prefer it to end properly or continue with the context as per their wishes. The closing of the letter can also include one sentence requesting the recipient to take subsequent action and also to thank them.
10) The signature
Always sign your letter if you are looking for ways to write a business letter. Make sure to leave four single-spaces between your own name and the closing of the letter so that you have enough space to add your signature in between.
You can also add your job title, contact number, and email address below your full name in the given order.
11) Enclosures
Enclosures are written at the left side of the bottom part of the letter if you are looking for ways to write a business letter.
It is placed a couple of spaces from the signature, and it is written to signify that the letter contains other documents as well. For instance, you can write Enclosures and then about the extra documents like contract form below it.
12) Postscript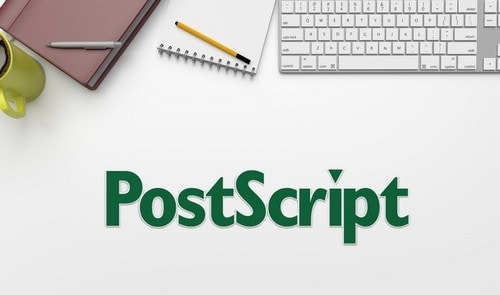 If the writer of the letter wants to add something important as a reminder, then he generally writes it as P.S: and then the informative one line if he is looking for ways to write a business letter.
13) The tone of the letter matters
In a professional setting, you cannot go on harping on a subject repeatedly and that too for a longer time period as everyone is busy with their workload.
Keep your tone professional and your content brief. You need to dive into the heart of the matter and explain yourself in minimum words.
Just one paragraph with minimum lines for a quick study is the way to write a business letter. You must keep your way of thinking simple and straight at this time so that you can express yourself by adding big words in lengthy sentences.
There is no need to be mushy and flowery as you are not writing a personal letter. Be persuasive but do not plead and beg as it can create a wrong impression.
14) Write clearly and precisely
The recipient of the letter must understand the context of the matter at a glance. It is important to write in a precise manner with clear words if you are looking for ways to write a business letter.
The meaning should be apparent so that the recipient can understand it in exact terms and take further actions.
You can use personal pronouns like we and you if you are writing on behalf of the organization. If you are describing a situation, take help of active voice instead of passive one because it sounds to the point.
Be courteous in your approach so that it may seem that you will do all the needful in your position.
15) Be conventional in accordance to the situation
It is true that you are not writing a business letter to create a personal relationship, but what about a professional one. Yes, the tone should be businesslike, but you can keep it friendly if you are looking for ways to write a business letter to someone you have known quite well.
Just a line is more than enough to indicate your appreciation and respect or a touch of humor in a sentence to indicate the previous relationship is more than enough for everyone involved.
17) Additional pages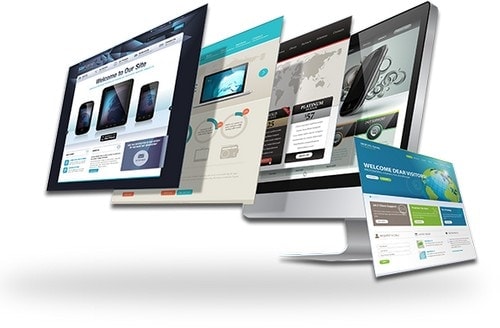 If you are looking for ways to write a business letter, you should know that the content must not exceed one page. They must be concise and precise so that a page is more than enough.
Sometimes you might have to include some information or legal findings or even a contract/ at such times you might need additional pages.
Do not try to include in the first page itself instead opt for a second fresh page, write the page number at the top and now give the necessary details.
This page generally has an abbreviated address along with the company name to signify that the correspondence is being followed up. You can add the recipient's name after the date as in the first page also.
A business letter is a sort of professional document that can be sent from a company or an individual working for the company to other employees, investors, shareholders, and clients for business-related correspondence.
Let's accept the fact that people are still afraid that they will not be able to pen an adequate business letter and their own mental frame creates unnecessary obstacles in their way. The need to write a polished and perfect business letter is overwhelming.
Some people follow the established pattern, whereas others try to make viable changes so that they can be a bit distinct as well as maintain the status quo.
Liked this post? Check out the complete series on Careers