You have applied for a job and are waiting impatiently to know whether you have secured it or not. As time passes the anxiety increases and you start questioning yourself whether the interview was good, did you answer all the questions efficiently and were you able to create a good impression.
Suddenly your boss in the current firm calls you and asks you to meet him immediately. You are nervous and with lots of trepidation enter your boss's room. Has he come to know that you have applied for a job elsewhere is the question going through your mind?
Your boss asks whether you have a passport, and after hearing your affirmation tells you that you have been promoted as the site manager and you will have to leave for Australia immediately for at least one year.
Your paycheck has also increased, and all your dreams have come true. You cannot believe your ears, and you are in the seventh heaven. At this moment, you get the news that you have been selected for the job you had applied and were praying for. What will you do as both are life-turning opportunities?
After thinking things through, you decide to accept the offer of your boss and turn down the job offer. You cannot go and say no as who knows what the future will foretell.
It becomes imperative to avoid any disharmony, and at such a crucial time, the following ways and steps to turn down a job offer will prove a blessing in disguise.
12 Steps to turn down a job offer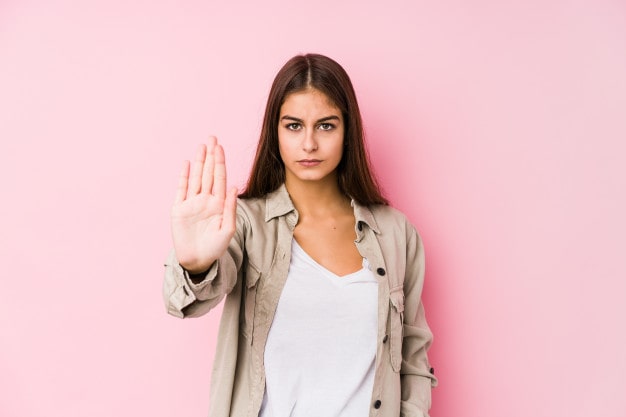 1. Be precise 
Take some moments and do a final check before coming to a viable decision if you are looking for ways to turn down a job offer.
Have you received another opportunity that is better than this one, are you not interested in this offer, are you going to regret your decision and will not taking up this offer not set you back in your professional career are some critical questions that need to find answers beforehand.
Once you turn down the offer, there is no going back hence be certain.
2. Leave a way out 
Just because you have to decline the job offer, it does not mean that you will have to burn your bridge. It is normal to say no to a job offer if you have received a better one, or you do not like the one that you have received for some reason or other.
There is nothing wrong with the scenario as long as you did not promise to accept the job if offered. Leave a way out if you are interested in finding ways to turn down a job offer.
3. Inform immediately about your decision 
As soon as you are positive that you will not be joining the firm, it is essential to call or email the person who you were supposed to report to. Let him know right away about your decision.
Delaying matters will prove inconvenient for the company as they will be expecting you to join as soon as possible and would have made arrangements to that effect.
This can also have serious repercussions at a later date, especially if they do not have other candidates on hold. Informing promptly will give the organization a chance to choose the next possible candidate for the job.
4. Make a call instead of a message

If you are looking for ways to decline a job offer, then it is imperative to call instead of a message. A text message is considered very rude, whereas email is acceptable, although calling is much better.
How you communicate your decision will say a lot about you in professional terms. Speaking on a direct call will give a good impression and show that you are mature enough to handle all your decisions directly and professionally, whereas emailing gives the impression that you are afraid to convey your decision directly.
The hiring team is going to respect you for facing a difficult situation head-on by talking to them rather than taking the easy way out.  Offer your apologies for the inconvenience and give a reasonable explanation for declining the job offer.
5. Give a reason

Yes, employers are indeed turning down candidates all the time without any rhyme or reason. But you are a mere would-be employee, and it is not fair for you to decline a job offer without giving a reasonable explanation.
Who knows that you might have to return to the company, or you might have to deal with this company at a later stage. Better maintain appearances and preserve the relationship for any future dealings. Give a plausible reason if you are looking for ways to turn down a job offer graciously.
No need for lengthy details just a few lines that show you want to but are unable to accept the offer because of some personal reason is fine
6. Thank them for the time 
Be gracious in your dealings and thank the Hiring Manager for his time while declining the job offer. Please mention that you are appreciative of their efforts and time that they had spent on selecting you for the job, but circumstances are not allowing you to accept it in present conditions.
Express your thanks for the fact that you were selected out of the various applicants that were interviewed for the position.
7. Let them know what you liked 
Everyone likes to hear positive things about themselves. Keep this thought in mind while dealing with the people you are trying to convey your heartfelt apologies.
Mention the specific things you liked and were impressed with during the interview process. Convey how much you wanted to work with the company and show your regret for not being able to take up the position.
8. Follow up with everyone 
It is basic courtesy to follow up with all the significant people you came into contact with during the hiring process. Speak on a personal basis and offer your apologies. They will be disappointed but appreciative of personal contact.
9. Leave it open-ended

It is better to leave the offer open-ended, especially if you love this organization and feel that one day you might be willing to work in it. Today the circumstances might not favor you working over there, but it is impossible to predict whether you will find it favorable in the future or not.
After giving a reasonable explanation and declining the offer graciously, it becomes essential to let them know that you would love to keep in touch for future opportunities
10. Send a job rejection letter 
Yes, you have talked to the hiring team personally still, it is essential to send a job rejection letter if you are looking for ways to turn down the job offer. This is a professional setting, and courtesy demands that you formally decline the offer by sending a formal note.
11. Keep it simple 
If you are writing a rejection letter, keep it simple. There is no need to go overboard and start offering platitudes and excessive compliments.
It will look odd because if the offer was so high in the first place, why are you rejecting it. Be professional without being overly emotional in your job rejection letter.
12. Offer to stay in touch 
If the organization that you have to reject is one of the best in the industry, and you felt a good connection with the hiring team, offer to stay in touch. Give additional contact information and use this opportunity to build a professional network.
Declining the offer on the phone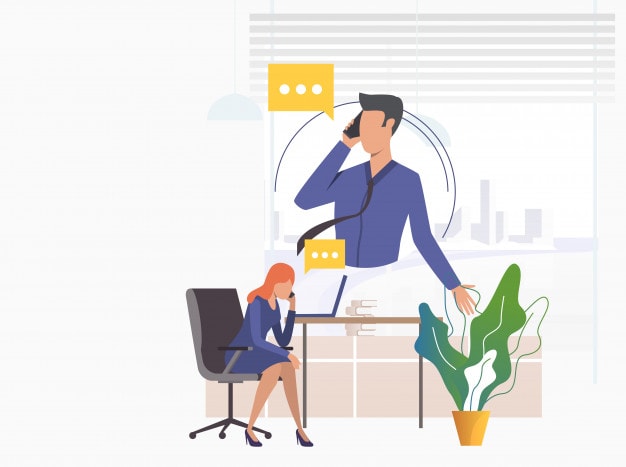 Declining a job offer on the phone can be easy if you take the following steps –
There is always the right time to call, for instance, close to the end of the day or just before lunchtime as people are less busy at such times. Please choose the right time to decline the offer as it will make your case better
Start the conversation by asking if it is the right time to talk
In case the person is not available, leave your contact details and tell that you will call at a later time
Never leave a message at such a time that shows you are declining the job offer as it will seem rude and unprofessional
In the direct call thank the person for offering you the job opportunity and then decline politely
Apologize for the inconvenience
Thank them once again
Job rejection letter
A job rejection letter includes the following –
Contact Name
Street Address
City, State
Date
Dear Mr/Mrs/Ms. Last Name
Thank you for offering me this excellent opportunity to work with your esteemed company. With heartfelt gratitude, I will have to decline the job offer and pass on this chance. [Here you can give a valid reason, for instance, I was looking at on-shore opportunities, or I have already accepted a position in another firm]
I sincerely appreciate your efforts in taking the necessary time from your valuable calendar to interview me.
Thank you for your consideration, and best of luck for filling this position with someone worthy.
Sincerely
Your Name
Your Signature
Conclusion
Who would have thought that a day would come when someone will have to turn down a job offer? Well, impossible things have happened in life, and if someone gets another lucrative offer before accepting the first one, then there is no doubt that he will accept the second and decline the first.
A person is well within his rights to turn down a position, but it should be in a respectful way maintaining professional decorum.
Liked this post? Check out the complete series on Careers