Times are tumultuous indeed and it is nearly impossible to get employment without a viable reference. Most employers conduct a standard reference check to vouch for the probable employer before hiring him. It is in your interest to line up several effective references before you start searching for a job because it is not easy to get a good and strong recommendation that will work wonders in almost every situation.
The important question remains how to ask any influential person to become your reference. It will surely need a lot of tact, shrewd communication, and serious preparation to impress potential referees so that they become willing to become your reference.  
1) Make a list of probable references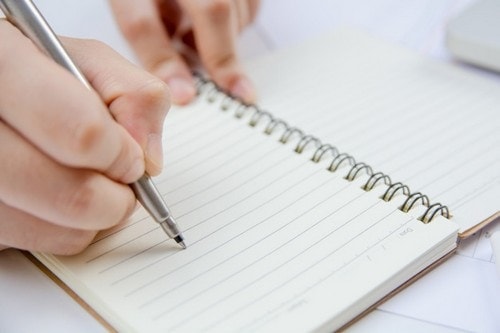 It is important that you recognize and select the individuals you want as your references. Create a viable list of at least 10 people or less before you ask someone to be a reference. You may think that you know this person and he will easily grant you your wish but in most cases, people do not want to be involved in another's matter. Vouching for someone is a huge responsibility and actually, how many of us know the other person intimately to refer him to someone else.
Include people from different categories like someone related to your education, someone from work, a friend that will vouch for your character and so on so that you have a reference for every scenario.
2) Determine who are the best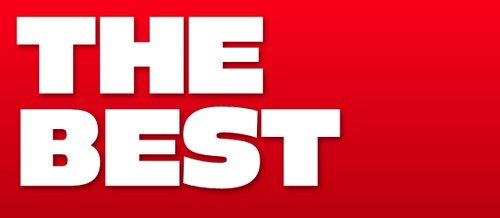 When you are compiling your list of probable references you must be remembering each one of them individually. You know about their strengths, weaknesses and their attitude towards you. Some people might have helped you in honing your skills and education and some might have helped to build up your character. Give priority to those who will speak in your favor and will highlight your skills and characteristics in front of others. You want a glowing reference so before you ask someone to be a reference think twice and then make your decision by selecting the best three.
Go with the best fit so that when a prospective employer speaks with him he will be satisfied with the answers.
3) Call them personally
It is important to approach someone a little earlier so that your reference may be ready when you need it. You have already determined the individuals who you are going to ask to be a reference. Now is the time to approach one by one person and let them know that you are applying for the so and so job and would like them to be your reference. Be genuine and honest with the details and impress upon the fact that it will be an honor if they become your reference.
Your heartfelt emotions and sincere efforts will work in your favor. If someone seems not interested in becoming your reference never ever force or try to convince them. A reluctant reference is never good for you and can prove an obstacle in your success.
4) Asking via email
References highlight your trustworthiness and reliability and give you credible backing in front of a potential employer. You need to ask someone to be a reference but how to do so. If you are shy and are hesitant about approaching someone personally you can email him with your request. It will eliminate the awkwardness of a personal meet and if he is unwilling then it will give him an easy way out without any personal confrontation. Write a short email and ask him to be your reference.
Remind him of your connection and give him a solid reason why you feel that he would prove to be an ideal reference for you. Request him to attest for your abilities and credibility so as to prove your worthiness. If he answers with an affirmative well and good but in case he sends his request to be gracious in your defeat and thanks him for taking the time out to email you.
5) Be professional
Yes, you have developed a personal relationship with the individual in your list over the years and are comfortable with him. You think of him in good terms and are willing to bet that he will come to your aid when you ask for it. Still, when you ask someone to be a reference it is better that you approach him in a professional manner. Be precise and to the point and tell him that you are searching for a job and would be highly obliged if he agreed to be your reference.
  Your professional attitude will give him the necessary way out if he does not want to help you. If the person shows his willingness then you can explore your personal connection and remind him of the previous connection.
6) Share your reasons for choosing him
One common question in the mind of every reference is why me? Flattery is still a viable emotion and can easily take you far with few sweet words. When you have asked someone to be a reference and he has said yes then share your reasons.  Yes, he has obliged you by saying yes but you have also honored him by choosing him over others. Mention that his association will prove to be a great asset for you as he is acknowledged as a master in this field. Share the story of how you came about to choose him only if it highlights his credibility in front of others.
It is better to establish a deep connection so that when he is called as a reference he can convincingly vouch for you.
7) Let him know in advance
You have asked someone to be a reference and he has agreed to become one then it is better to keep him in the loop. If you have been called for a job interview and have given his name as a reference you are duty-bound to call him as soon as possible and let him know about it. Tell him the name of the company and for what post you have applied. Remind him that anyone from the office could contact him in the near future to hear what he has to say about it.
This will give him the time to go through your papers once again and prepare himself to answer correctly.
8) Make him aware of the current status
You might have asked someone to be a reference some time ago and it is now that you require his help. Contact the individual either personally or by email and remind him that he had agreed to be your reference. Tell him about your current status and where you need his help as a reference. It is important that he is kept in the loop about your current status otherwise he might have caused a blunder.
9) Stay in touch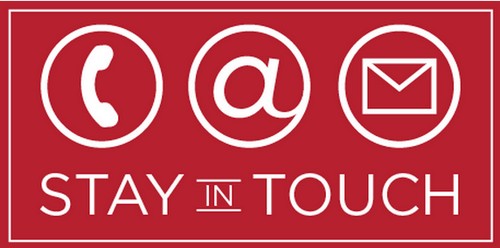 You have asked someone to be a reference and you might have needed it or not at that point in time.  It might not be possible to maintain personal contact with all but it is important that you keep in touch with everyone through emails or social sites. You never know when you might need their help hence it is better to let them know about the current happenings in your professional life.
10) Say thank you
Saying thank you is a sign of courtesy. When you asked someone to be a reference and he refused you it might have hurt your feelings. Remember everything happens for the best. Be gracious and thank him for his time. At least you have come to know beforehand that he was never in your favor. If someone agrees to become your reference let him know how obliged you are. Write a personal note and if possible take a small token with you to thank him.
Above were all the steps you can take to Ask someone to be a Reference for you. Hope these help you in getting references for yourself.
Liked this post? Check out the complete series on Careers