You are looking for a job but are you ready to face the dreaded interview. You know that you are fully prepared and there is nothing to worry about. You cannot let go of the anxiety hanging over your head. Remember an interview is not only about you. It is also about a prospective employer picking up the best possible employee for his firm. This is a two-way street and you should consider it as a viable opportunity to fulfill your dreams.
The current job market is very competitive. Both job seekers, as well as potential employers, can explore the job opportunity with a well-meaning interview. It is here that both the probable employer and employee can decide whether the job is right for the candidate, make the best of the situation and handle it with aplomb.
1) Research potential companies and job positions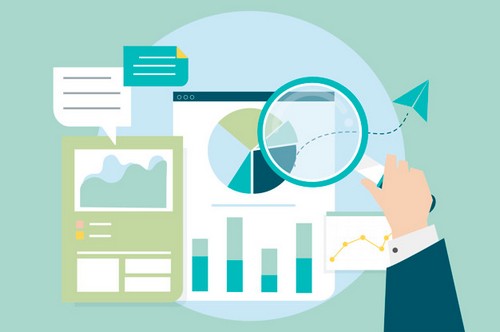 You must be clear in your thought-process to know what type of job you are looking for before you ask for an interview. You must have studied in a typical field and have acquired related skills and knowledge so you know the industry and the job position that is suitable for you. Research about it via the internet and note down the organizations you are interested in. Now go through their company website and learn whether any of these companies are hiring at present and if not when will they start their hiring process. This will give you specific information and you take help of this research to prepare for your next move.
2) Know about the potential interviewers
It is necessary to decide on the companies that you will be sending your resume before you ask for an interview. Now is the time to research the potential job interviewers. In these techno-savvy times, social media platforms are one of the greatest sources of information. Check their backgrounds, career paths and find out their likes and dislikes via LinkedIn, Facebook, Twitter and Instagram accounts.
You might share some background like school, college or even a hobby with them and it could prove useful during an interview. Every bit of information you gain will prove a blessing hence gather as much as you can and prepare yourself for the interview.
3) Develop a resume that stands out

A resume is an important and integral part of a candidate as it gives precise information about him. You must be thinking that every job-seeker has a resume so what is special about it. When you have asked for an interview the first thing the interviewer seeks is your resume. He goes through it explicitly to know everything about it. Even before the interview starts he gets a rough idea about you from your resume.
A smart candidate will gain proper knowledge and then create a professional resume accordingly. No one likes a few scribbled words. In a professional environment, a prospective employer will look at every small detail so as to pick the best candidate. Be prepared with a resume that stands out and screams at the interviewer to give you a chance.
4) Know your strengths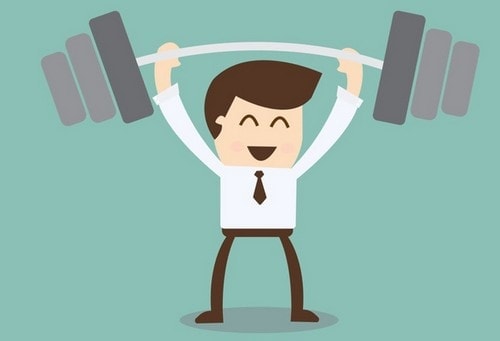 The one person who knows everything about you is you yourself. Before preparing your resume it is vital that you think about your strengths, skills, knowledge, qualifications, and accomplishments to date. Write it all down so that you can go through it whenever you require a morale booster. You should have the confidence to know what you bring to the table before you ask for an interview.
Sometimes we all get so busy in the hiring process that we fail to evaluate our own skills and during an interview are unable to give due emphasis on it. Hiring companies are interested in knowing about your strengths but before telling them you should be clear in your mind so that when the time comes you can do so with confidence.
5) Show good dressing sense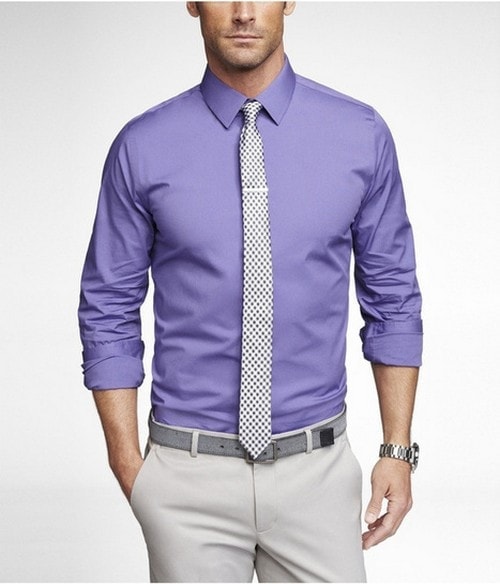 A professional environment demands proper etiquette and a good dressing sense. Before you ask for an interview you should know the proper way to present yourself so that you can prepare yourself for the interview. Select formal wear and come dressed in ironed clothes so that you look neat and smart. Make sure you are wearing formal footwear that matches your clothes.
Sometimes people do not put too much emphasis on footwear or accessories as they think that only the dress will matter. Let me tell you that an interviewer sees every small detail and if you are wearing informal shoes with formal wear it will go against you. Similarly, wear minimum accessories like a wristwatch and nothing else or it will look over the top.
6) Show positive body language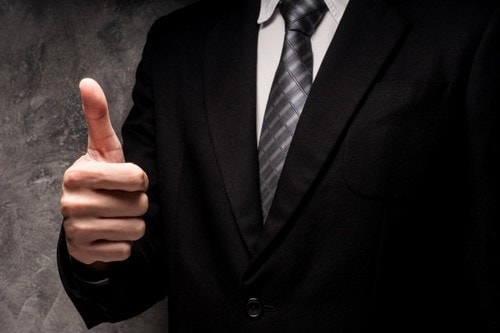 When you are confident about yourself it will be reflected via your posture and body language. Walk with a calm assurance, speak with confidence, maintain eye contact and keep your handshake firm are the golden rules of maintaining a positive body language. Speak distinctly in a calm voice with your words evenly spaced.
Do not be overeager to answer instead after every question, take a few seconds to process and then reply in a confident manner. Before you ask for an interview it is important to practice and perfect your body language.
7) Be prepared for any eventuality
You must be prepared for every eventuality before you ask for an interview. Write down all the information you have gathered to create a file.  Bring along your own folder to the interview and keep aside extra copies of references and resume as well as a blank paper for any emergency situation. Be prepared with your own question list that you may need at the interview.
Sometimes the interviewer asks the interviewee whether they have any questions for him. Do not remain mum at this point in time. This is a subtle test and hence prepare yourself with a few questions of your own to show that you have come to the interview fully prepared for any eventuality.
8) Listen and analyze the situation
One of the most important interview skills is listening attentively. Before you ask for an interview, develop and hone your listening skills so that you can analyze all the situations perfectly. Try to read between the lines so that you can understand your interviewer better. Wait for him to finish his sentence and then answer after a suitable pause. It is important that you understand the question so that you can answer correctly.
If there is any confusion you can ask him to clarify. Never ever interrupt your interviewer in any situation as it will create an unfavorable impression.
9) Be specific in your answers
Your interviewer might want to know whether you are really interested in joining his company or is it a randomly selected job option. He can ask questions related to organizations vision, values or work ethics which are displayed prominently in its company website. When you ask for an interview you must go through all the available information.
It is a test and you must be prepared with your answer to show your determination to ace the interview. Be precise and specific in your answers so as to impress him with your knowledge.
10) Follow up
Follow up is an integral part of a professional environment. Yes, you must be persistent in your efforts but never ever cross the line and start sounding obnoxious. You have asked for an interview and if someone replies to it then you need to follow up to confirm the date and time.
If you do not get a response even then you should follow up with an email or phone call to know the status of your interview. Follow up is a second chance at accomplishing something and you should not let it go to waste.
Liked this post? Check out the complete series on Interviews