A reference is a guarantee from a reputed person that you are trustworthy and have the required skills and knowledge mentioned by him. In today's turbulent time reference is an important document that vouches for your credibility and establishes you as the best possible candidate for the position.
It has become compulsory to submit references with your resume otherwise you will not be entertained for the job. Asking for a reference can be scary and intimidating but you do not have any other option. A company generally verifies your statement by undergoing reference checks as it is a golden opportunity to know about you from outside sources.
Here are some steps on How to Ask for a Reference
1) Pick professional over personal
Personal references do not carry as much weight as professional ones. If you have choices then go for the latter and ask for a professional reference. Friends, roommates, and relatives have the tendency to be a bit partial and everyone knows about it hence their words tend to lose their credibility.
You can ask for a professional reference from professors, community leaders, your colleagues and individuals sitting in the top position. There is a lot of power in personal advocacy and a testimonial or a reference from a reputed and professional endorser can turn into a blessing for the candidate.
2) Choose the right people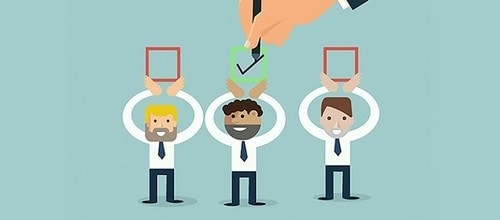 Usually, you need three references hence select the people after a lot of consideration.  A favorable indication increases the credibility of an endorsed person so deliberate wisely before you ask for a reference.
Think about the people who will provide a glowing reference and it is important to verify beforehand that they are qualified to offer one. You can ask business acquaintances, colleagues, clients, teachers and even vendors and your attorney for a viable reference.  It is important that you make a wise choice that articulate and highlight your accomplishments, qualifications, and character explicitly.
3) Proper planning
References are needed in every sphere of our life be it professional or personal. It takes some time to choose wisely and ask for a reference and then receive one. Hence it is better to be prepared with a proper plan even before you need one.
Make a list of all the probable individuals that can prove a help. Think and deliberate and lastly decide who to approach. Make sure the references you have lined up are in connection to your aspirations and will prove beneficial for you.  You might be pursuing different positions hence tailor your references in accordance with the position you have been seeking.
4) Keep it simple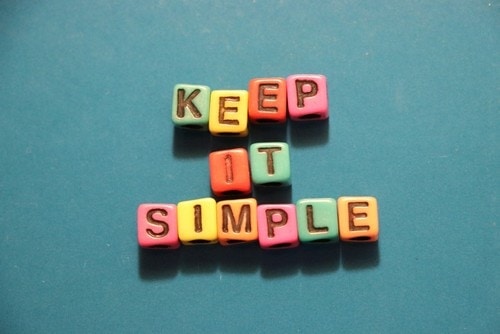 Your plan is in motion and you have lined up the individuals that you are going to ask for a reference. In order to hire the right person for a job, most of the companies are undertaking due diligence and checking the references offered by the candidates. Remember this fact and create a simple document whose style and font matches your resume.
For each of the reference that you are offering, create a detailed document about the endorser and his relationship with you. Make sure that you give out references only when you have been asked for. No need to be extra smart and hand it out to a prospective employer as you never know when it can backfire on you.
5) Inform beforehand
Informing beforehand is a sign of courtesy and well manners. Do not leave it till the last minute to ask for a reference. The individual who is going to endorse you may need some time to write a referral hence give him the necessary time so that he can work around his schedule.
If you have completed your internship and your supervisor has promised you a reference then give him a heads-up that you have applied for a job and that your prospective employer might contact him about your application. Ask him also about your reference letter and let him know that you will be needing it in near future.
Remember never ever give a phone number or email address of an individual who you have worked under or has given you a reference without asking his permission. It is good manners to ask and then disclose the necessary information.
6) Give the necessary information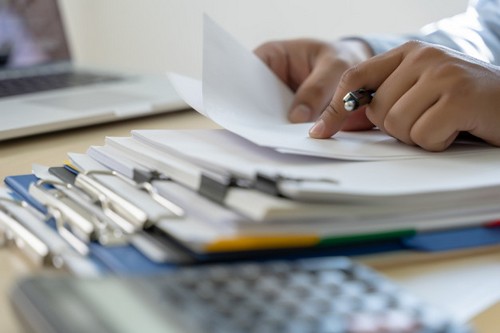 You have made a list and are going to ask for a reference from several people on your probable list but do they know everything about you. How are they going to provide a strong reference if they do not have the necessary facts to vouch for you.
It is your responsibility to gather all the relevant information together, for instance, your education, skills, knowledge, about the previous job if any, the position you are interested in and your accomplishments till date. Now send them this information in written form so that they can go through it at their own convenience and write down a reference that they think is appropriate for you.
7) Ask nicely
Once you have created your list of probable referrals call each individual personally and then ask for a reference. It matters a great deal if the communication is face-to-face as the other person can now know and judge you in present day scenario.
You might be a bit nervous but it is ok, practice in the privacy of your home and you will be able to overcome your nerves. Keep all your conversation simple and straight. Ask politely and nicely whether he will be able to provide a reference and if the answer is negative don't force him for one as it might cause you more harm than good. If you are not comfortable for a face meet then you can send a short and sweet email and ask for a reference.
8) Ask a professional mentor or your supervisor
If you have maintained a strong professional relationship in your previous company then the best people to vouch for you are your professional mentor, who has trained you and your direct supervisor in whose wing you have worked until now.
Your strengths, capabilities and work ethics are best known to them and when you ask them for a reference it can open various doors for you. Their feedback and reference matters as they have a better understanding of your training, personality, and skills than any other person.
9) Make it easy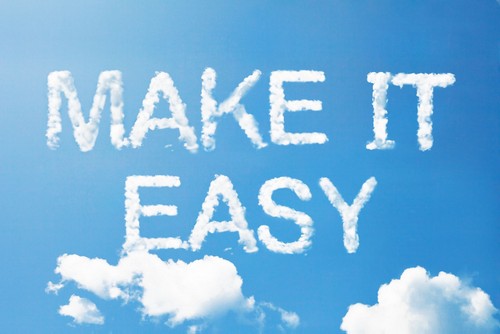 When an individual has agreed to give you a reference it is your responsibility to make the task easy for him. Have you provided him with the necessary paperwork that he can go through and determine whether the information given to him is correct or not? He cannot just trust your words and vouch for you.
Also, inform him about the type of position you are interested in and what information in the reference letter is necessary to acquire that type of job. Confirm the information and make sure to gather the contact details of the individuals who you have asked for a reference. Your prospective employers will contact them so you will need to supply their details.
10) Follow up
You have asked for a reference and received one and now is the time to show your gratitude. Thank all the individuals in person and then send a handwritten thank you note. If you have secured a position because of his reference a second thank you note is a must informing him about your success. If he is dear to you then send a small token or a gift as a sign of appreciation.
It is good manners to keep the person who has given you reference in the loop and update him about the recent happenings. Even if any person has not been contacted for a reference you should maintain cordial relations with them. You never know which reference can prove a blessing in the immediate future.
Above were all the tips on How to ask for a reference. Hope the tips helped you get some solid references and wish you all the best.