You need a recommendation letter at every stage in your professional life be it job switching or searching for a new one. Times are changing and until and unless someone vouches nobody is going to entertain the idea of hiring you. A recommendation letter is a very important piece of paper that has immense value in every field. Strong ones can help in boosting your career whereas a wrong one can prove your downfall.
Be serious, mature and professional in your approach if you are going to ask for a letter of recommendation. Search for the person who has known you the longest has empathy towards you, and with whom you had a good relationship.

1) Planning
A recommendation letter is a prerequisite for a job in these stressful times and it is better if you plan ahead because you are going to need it at critical stages in your life. Ideally, you should know the persons with whom you can find favour and who will write a letter in glowing terms.
Never depend on one letter find a few people who can prove an immense help. Think in advance, plan ahead and then ask for a recommendation letter. It is important that you choose your references wisely so that it does not come back to bite you. Ask someone who has an affinity towards you and will write a recommendation in glowing terms.
2) Create a list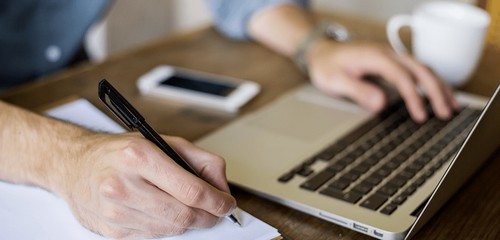 You cannot depend on one letter of recommendation throughout your life, create a list of at least ten people who you think will favour you. It is important to be clear about the individuals who you are going to ask for a recommendation letter.
They must be qualified to write one and their say must matter in appropriate circles. You cannot ask anyone for a reference for instance although parents know you best their recommendation will not matter as it is generally believed that they will be partial towards their offspring. The best people for a letter are teachers, colleagues, employers and close friends.
3) Talk to each person personally
You have created a list of individuals that you think can help you with references. Before you ask for recommendation letters go through it once again and make sure that everyone is qualified to do so. Then try to remember whether you have a kinship with them and will they provide a good and strong recommendation that will prove productive for you.
Talk to each person directly so that you can know about them and then ask for a reference. Talking face-to-face is an opportunity to let them judge you on present-day conditions. You can update them about everything that is happening in your life and why you need the recommendation letter. Make sure that they are willing to write one and do not force anyone who is not interested to do so.
4) Ask politely
You should be grateful that someone has taken the time from his schedule to write a reference for you. It is good manners to politely ask for a recommendation letter and make them aware that they are special to you and it is your trust in them that have urged you to ask them for a reference.
Always ask in person and if it is not possible then only opt for a nice and polite email or a call. Mention the reason for the recommendation and ask whether he would be willing to this for you. No one is under an obligation to give you a reference so always ask nicely and give him an option of declining your request. Any half-hearted attempts of an uninterested individual can cause you more harm than good hence avoid them.
5) Ask about the kind of referral
Each person has his own way of writing a referral. You need to know about it before you ask for a recommendation letter. Some people give a strong reference with lots of praise. These personalized letters are cherished by the receiver as it proves a tremendous help in the days to come.
Find such persons as even a single letter will prove beneficial for you. There are others who will only cover the basic and honest truth. It is better to ask beforehand about it so that you can make up your mind about whether you want to stick with your decision and ask that person to write a recommendation letter or are you going to ask someone else.
6) Be professional in your approach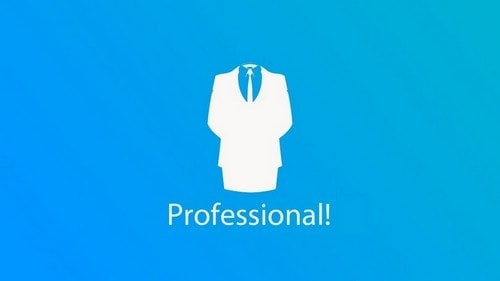 When you are in touch with someone remember to maintain professional dignity and then ask for a recommendation letter. If it is a personal and face-to-face approach make sure you create a favorable impression by showing your cool, calm and dignified manner. This well-mannered interaction and kind behavior will win you brownie points that will work in your favor. If you are sending an email, take care to make it a professional one with the correct format and no grammatical errors.
7) Include relevant details
Include relevant details when you ask for a recommendation letter.  It can include details like the job you are applying for and why you need this letter. Make sure the other person remembers you so add a detailed description of yourself as a reminder to him.
You can create an emotional connect by mentioning your attachment and trust towards him. Make sure you have forwarded your CV to him so that he can get detailed information from it. He might get a call as a follow-up on recommendation letter so it is better if he has all the relevant details about you with him.
8) Make it easy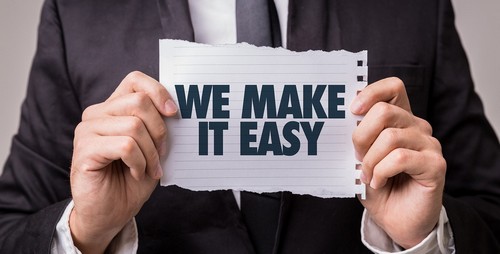 You just cannot approach an individual and ask for a recommendation letter. Even if he is agreeable to write one he will need something to base his letter upon. Provide him with your resume and relevant paperwork. The most important tip at this point in time is to connect with him in both a personal and professional basis with a one-on-one meeting.
It is here in this personal meet that you can tell him about all that is happening in your life and the skills and knowledge that you have acquired over the time. An individual who is habituated to write reference letters will incorporate basic information and then create a viable and strong reference letter. Remember he is here to help you and it is you who are in dire need of that help. Offer as much support as you can in terms of information and paperwork so that he does not feel harassed.
9) Follow up
After you have asked for a recommendation letter, your work is still unfinished. You must follow through until you receive one and then thank the person for writing it. Maintain a regular and periodic contact so that it serves as a reminder in case anyone rings them for a check-up.
A recommendation letter is an asset that will prove beneficial throughout your life so maintain contact with all the people who have written references for you because you may require back-up from them anytime.
10) Thank you
No one was bound to write a reference for you, still, everyone co-operated when you asked them to write one. It is simply good manners to thank everyone who you had to ask for a recommendation letter. Write personalized notes or send emails as a common courtesy and to show your appreciation of their efforts. Let them know that you are grateful for their help.
In case, an individual's letter of recommendation proves very fruitful in your endeavors you must again send you a note thanking him along with flowers or an appropriate gift. It will leave a long-lasting and positive impression on the other person.
The above were the 10 steps to ask for a recommendation letter from your colleagues or superiors.
Liked this post? Check out the complete series on Careers