Working is something that requires lots of concentration and effort, so for maintaining that concentration and working efficiently, one needs a proper place for completing their work. With booming entrepreneurial culture and an increase in digital prevalence, concepts of the home office or Co-working space are also becoming quite popular.
For the start-up owners and entrepreneurs who have just started their work and have no space to work peacefully and focus on it, there are some ideas like a home office or co-working spaces for you.
They can choose any one of them according to the requirement, budget, and several other factors. In this article, we will delve into the concepts of home-office or co-working space, and understand which one is better for you. So, let us get started right away-
Concepts of Home Office vs Co-Working Space
Entrepreneurs who can't afford an office because they don't have enough money may opt for working at home. But there can be some issues in this way of working.
For instance, let's assume if there is someone who is an entrepreneur and works at home. Although he spends all his time working in his bedroom, he may not find any peace or may be unable to improve his business.
Maybe it's because he is only doing quantity work and no quality work, therefore, he/she is unable to boost their business.
For this, a particular space is required, be it in your home or co-working spaces, but you always need a quiet place to concentrate. One can't sit on their bed with people around them and work effectively.
He/she needs an area where he/she can shift and does their quality work.
So it is up to the person whether he/she is going to choose a home office or can work with co-workers around them.
Let us first understand the home office concept-
What is Home Office?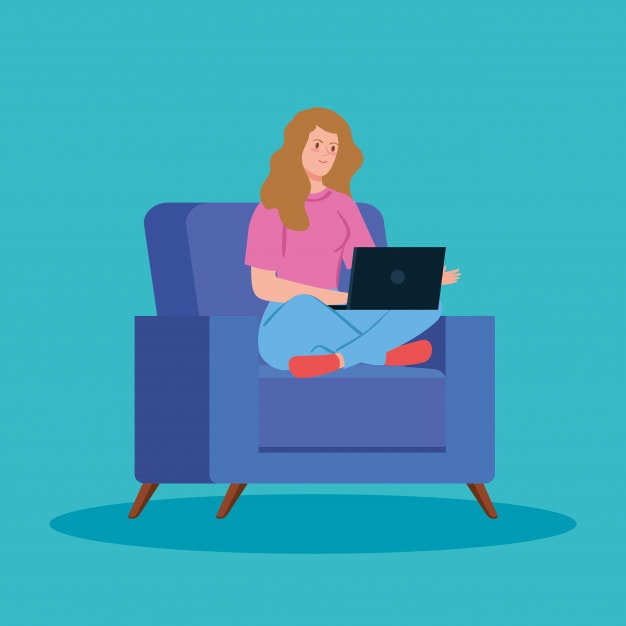 Working in your home is always a go-to option because it doesn't have time restrictions or doesn't cost any penny like other working spaces.
Being an entrepreneur comes with lots of responsibilities, most importantly, the responsibility of your work. Start-ups aren't easy as it requires too much effort and work. Therefore, the home office helps you to work anytime when you feel you can be more productive.
Home Office is based on your choice; you can either change the decor or keep it the same.
The furniture and the environment, or any other detail, everything is of your option and preference. Therefore, we can say that the home office gives you a flexible and comfortable vibe while working.
Also, for those people who have a low budget, the home office can always be the best option.
The environment plays a vital role while studying or working since people need a calm and peaceful place to get their work done.
People talking all-around can disturb you and hamper your work.
On the other hand, if people are around, they might inspire you to work more efficiently. Because sometimes solitary confinement can be a source of distraction and it can affect your work.
Advantages of Home Office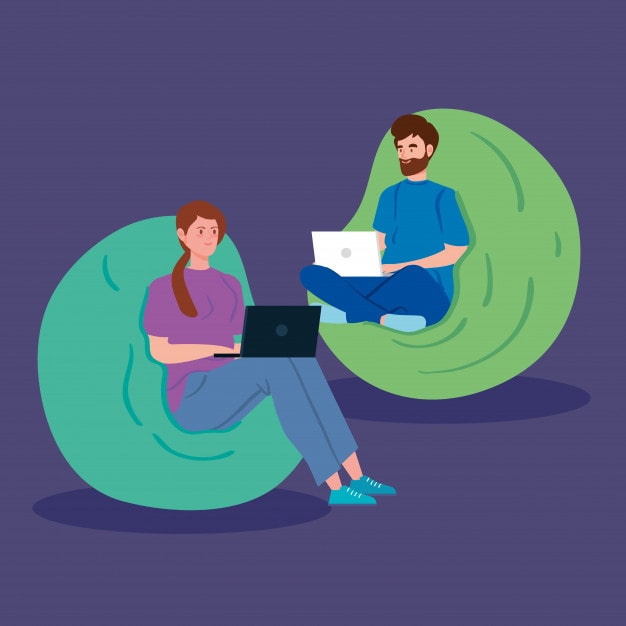 1. Free of Cost 
Every individual in this world would prefer something that will go according to their budget.
Since Home Office is available in your home, there is no extra charge and paying for space. Also, there is no problem with traveling and other related costs.
When a person has started their business recently and doesn't want to spend more money on traveling to the office or booking a space for them, this is the right place.
Home offices are cost-effective because people don't have to book or build a space for them that can just use a room and set up to like their personal space for working.
2. No time boundaries 
The home office doesn't have a limited time duration or any other criteria.
Although no time boundaries can sometimes distract people, it gives them free space. People can work as per their will and time preference. No bondage of time can be a plus point for working from home.
There is nothing like "you have to be therefore eight or the door is closed." No, there is nothing like that, or even if someone is a night owl and is willing to work at night, they can always open the door of their home office and work anytime.
3. Privacy 
One of the best parts about working in your home office is that your privacy isn't lost.
Also, there is no noise or other distractions to hamper your work. One can close the door, plug-in their headphones to sit on the chair and start their work. There won't be any interruptions or any noise of an outsider, and this makes it useful.
Mostly, introverts don't feel ok when there is a constant knock on their face, so they prefer an area that can belong exclusively to them. So home offices are most likely to be the favorite spot of introverts as there won't be enough sources to disturb their privacy.
Disadvantages of Home Office 
1. Distractions 
Several distractions keep coming back in your way when you are sitting at home and working.
There can be noise if your family members, or if there is any kid in the house, their voice can distract you. Or maybe you can get tempted by any other thing that you are present in your home.
Pets, housework or even your refrigerator, everything can work as a hurdle between you and your target.
2. No professional space 
Sometimes when an individual needs a professional space to deal with their clients, the home office cannot be the right place.
When you need to deal with the regular, it's not possible to call them at your home all the time.
Your house is your personal space, and it should have privacy instead of becoming a public place.
Even coffee shops are a better option to meet with the clients, but the home office can never be suitable for professional meetings.
Now, let us understand the concepts of co-working space-
Co-Working Space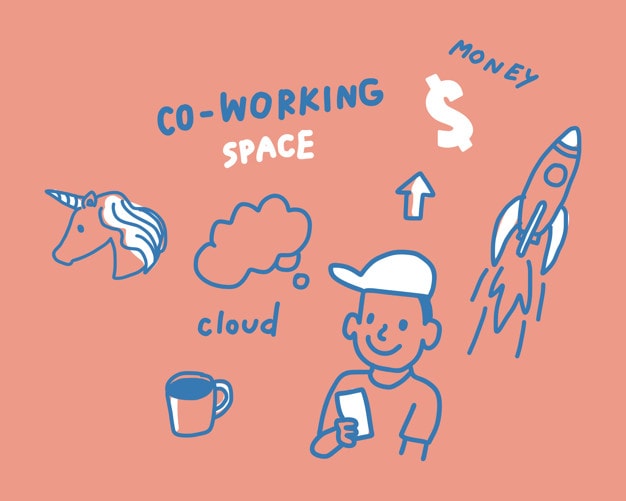 Be of the new and perfect place for freelancers and entrepreneurs is a co-working space.
They come in front of numerous people every day, and they get to know each other's opinions, this eventually helps them in growing.
Better Wi-Fi, several amenities and comfortable space to work, this all a person needs when they have to focus on something.
Joining a co-working space can provide you with several benefits and some issues because everything has its pros and cons.
Advantages of Co-Working Spaces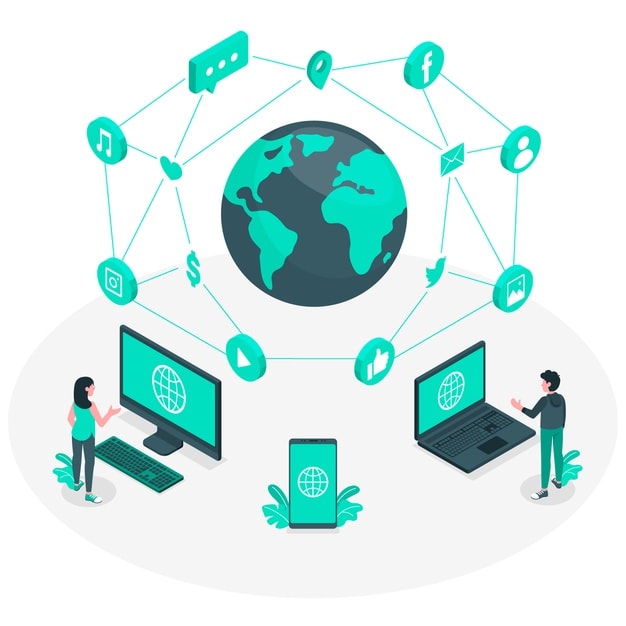 1. Networking is easier 
If you are someone who doesn't like to get along with people or prefer to work alone, then this place is not for you.
But for those who are extrovert and can interact with people easily, they can get all the benefits of this working space. Being around with co-workers will make you feel less lonely as they will always be ready to motivate you. Everyone wants someone who can encourage them to work and attain their target; your co-workers can be your motivator.
When there are more productive people around you, you feel motivated and encouraged by observing their way of work. This is the best part of being in a full of co-workers.
2. Fewer distractions, more discipline
Sometimes people get distracted by voices disturbing them or by indulging in to chat with one another.
On the other hand, it still has fewer distractions than that in the home office because working with co-workers won't let you become less productive. Although it provides some freedom to roam around or chat, it also has control over your work.
This area will not just make you disciplined but also will help you in getting less distracted. There could be any sign of reminder or any sort of tome boundaries for relaxing. This won't let you become fatigued or uninterested in your work.
3. More option to be creative 
Getting along with new people every day will make you more aware of the world and will connect you with them.
You can present your opinions on any topic or anything related to your work, and you can ask others for their feedback, it can be beneficial. It will give you opportunities to be more creative instead of confining you in a lonely environment. The more you interact with them, the more you will learn new things.
Also, they can suggest you anything related to your work, and you can come up with good ideas for them as well. This will help you build a great bond of creativity between the two.
Therefore, it is an excellent way to improve your skills by learning others' points of view.
4. Business spaces for meetings
With more relaxed networking and connection with people, it makes you more confident.
But sometimes when you need to have a business meeting, it is challenging to get that big room and that calm environment. Some co-working spaces provide you with special rooms for attending clients, but they won't be providing you with a conference room or anything as significant.
Therefore, this can hamper your work because you need a perfect office for that, neither home office or co-working space will help.
Disadvantages of Co-Working Spaces 
1. Co-working isn't free 
Maybe it can be an interactive and right place for you but requires money.
One cannot just go to a co-working space and start doing their work. One has to book a space or get it on rent, pay the fee and then they are allowed to work there.
Commuting becomes a problem, and it depends upon the distance from your living place.
2. No Privacy 
Sometimes people need privacy to focus on their work, or maybe they need a quiet environment to complete an urgent assignment.
In co-working space, people often get interrupted if someone perpetually disturbs them, either to talk or for anything else. This constant discomfort grabs away their privacy.
Although it keeps you focussed on your work, the lost privacy can disturb your mental health.
Final Thoughts about Home Office vs Co-Working Space!
From a practical perspective, one can say that co-working spaces can be a better option to focus on your work and to learn new things every day.
On the other hand, if you are an introvert and don't prefer interacting with others because it will affect your productivity, then the home office is the option for you. Everything depends on your needs and your behavior.
If you can adjust with people and get along with them quickly and have that budget to invest in co-working space, then choose it.
Meanwhile, people who are ok with their home space and it doesn't distract them frequently then they can choose the home office. So it depends on how you are going to manage your work and what kind of space is suitable for your personality.
Choose wisely and accordingly, don't let anything hamper your work, neither people not money.
Which one do you consider for your business- Home Office or Co-Working Space? Share your views with us in the comments below.
Liked this post? Check out the complete series on Careers