You are applying for a job. You have impressive curriculum vitae (CV). As you know, curriculum vitae is a detailed account of your skills, achievements, academic records and work experience in addition to personal details like birth date, address, contact number, hobbies, involvement in special projects, community service etc. Curriculum vitae may run into 3 to4 pages also.
The resume is a shorter, condensed version of your curriculum vitae. It is generally a 1 or at the most, 2 pages summary of your academic credentials, work experience, and other details.
While applying for a job, many companies require a resume. Now, as we said earlier, you are applying for a job and have been asked to send your updated CV across. You try to include all the details that you can in it but, still feel that it misses the punch or connection that is necessary to claim the attention of the HR manager. What do you do in this case?
Writing a cover letter
Writing a cover letter is an essential and useful practice while applying for a job. In a scenario mentioned above, it builds a perfect bridge between your resume and the requirements of a company hiring. We will see how it does that.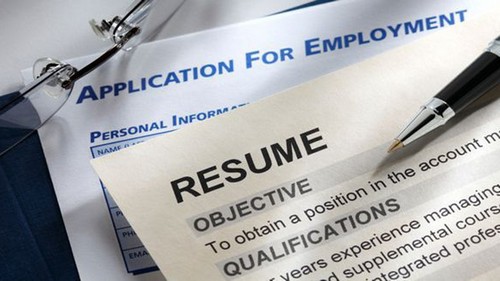 What is Cover Letter?
Cover Letter is a letter sent along with a principal document in any correspondence, explaining the contents of that principal document.
Here, therefore, the cover letter is sent along with a resume in a job application to convince the HR manager why the candidate i.e. you are the best fit for that job. It's like talking with the company personally to make a strong case for you being the most suitable candidate for the job; and, then supporting that claim with relevant credentials and work experience in your resume.
Why to write a cover letter?
You would wonder why to write a cover letter when you have an elaborate, all-perfect resume for the job. Well, you need to write a cover letter primarily because of the prevalent custom or upon specific requirement by the hiring company.
It is also helpful to write an engaging cover letter because many companies depend on the cover letter for processing the resumes further. If your cover letter isn't satisfactory, you may not be called for an interview, however impressive your resume might be.
Thus, the compelling reasons for writing a cover letter include:
The first impression may not be the last impression but it is definitely the lasting impression. If your cover letter highlights your strengths and skills, they are presented succinctly and professionally, and meet the requirements of the company; your chances of being called for the interview are definitely higher.
Your resume is essentially an accumulation of statistics. Cover letter converts those statistics into a personalized appeal and forges a personal connection with the company. It's actually the first time that the company gets to hear your voice.
In the cover letter, you get an opportunity to cite an example or two of the practical use of your skills and abilities. Hence, your resume states an 'ability to meet deadlines'; your cover letter can cite the name of the project that you successfully completed within a very stringent deadline. This gets noted by the HR manager.
Professionally edited, formatted, error-free and crisp letter reflects your personality. It gives off an impression that you would put in the same detailed, organized efforts for carrying out your responsibilities in the organization.
Balanced, succinct narration of instances where you have practically demonstrated your abilities and skills stands out amongst scores of resumes for the vacancy. This, then, needs to be backed by relevant academic records. HR manager recollects the details faster and your chances for being called for an interview early on in the hiring process get brighter.
Format of cover letter for application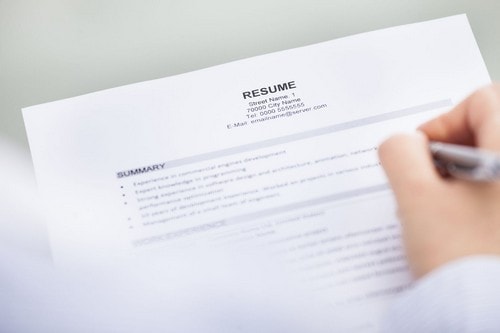 The cover letter to be sent along with the resume for job application needs to be divided into the following sections:
1) Header
The header contains your name, address and contact details with a date as well as the same details of the company that you are writing to. The address needs to be full postal address.
2) Body of the letter
Now, you begin with an amiable salutation. It can be as simple as 'Dear HR Manager' if you don't know the name of the manager or 'Dear Mr. X' or 'Dear Ms. X' if you know the name. The use of official 'To Whom So Ever It May Concern' is redundant now. Hence, don't use it.
The main body of the letter will have 2 paragraphs at least. Maximum can be 3 paragraphs. In the first paragraph, you will introduce yourself; mention the job mentioned in Job Description and how you think you can be a perfect choice for the same based on your current work experience and academic qualification.
While writing the 1st paragraph, remember a few things:
Keep the paragraph short and concise. An ideal length would be maximum 5 sentences.
Don't repeat your qualifications and work experience from the resume. Write innovatively.
Remember to mention the Job Title you are applying for and make a strong link to it with your academic and professional credentials.
In the second paragraph, you will mention your academic background and previous job experience, if any, in brief. You should actually highlight just one or two major certifications in 2 to 3 sentences, as you have your resume to give all the details.
After this, in another 2 to 3 sentences, present your strengths creatively by citing examples where you used them and make a powerful connection to your skills with those required in the Job Description.
3) Concluding paragraph with signature and name
In the last paragraph, thank the company for considering you as a potential candidate for the job. Also inquire gently about the time when you would be informed about an interview or mention a date on which you would be calling them to follow-up.
Conclude the letter with your signature and full name mentioned underneath.
Contents of an effective Cover Letter
To make your cover letter effective, these are the pointers you must keep in mind:
The cover letter should be just 1 page long. Remember, beauty lies in brevity.
You must carefully go through the job description advertised by the company. You must refer to the requirements of the company and accordingly mold your response. Thus, this would entail writing a fresh, suitable cover letter for each new job application.
Your cover letter must have a captivating presentation of your skills and incidents where you used them for your previous employer's benefit or in academia. This is the best way to attract the attention of the HR manager.
You must research in depth about the hiring company's mission, vision, and goals. Your cover letter must demonstrate a strong match with company's values.
Your cover letter should be a 'Keyword strong' letter. That is, it should mention all the critical keywords or important words possible, which are mentioned in the Job Description. But refrain from presenting a false picture.
A neat and clean presentation is imperative. A margin of 1" on all the four sides, neatly spaced and left-aligned paragraphs, a professional font like Times New Roman or Arial or Cambria in the size of 12 – all these things would go a long way in enhancing the visual appeal, readability and professional impression of the letter. Similarly, 100% accuracy in spellings and grammar is a must.
A strict no-no for a Cover Letter
The following are the grave mistakes you can make while drafting your cover letter and they can result in your resume being rejected in the initial screening stage itself:
Too long, verbose and essay-like cover letter may end up not being read at all.
Too flowery, literature-like language is a put down in the professional world. It masks rather than highlights your key strengths and a match with company's requirements.
Grammatical errors and incorrect details lead to an outright rejection of the candidate. Such mistakes reflect very poorly on one's character and personality.
Including much too personal details can hamper the process of selection. Your aim is to target the professional requirement of the company – not to acquaint yourself personally with the company.
Don't highlight any negative incident like suspension from the previous job, etc. upfront in the cover letter. These delicate issues are best discussed personally when you are called for an interview. But, don't hide them or lie about them in an interview. After all, honesty is the best policy.
Never ask about salary or terms of engagement in a cover letter. That is to be discussed at later stages.
Liked this post? Check out the complete series on Careers