While interacting with others, regardless of whether it is personal or professional interaction, you will benefit from it by incorporating the right practices of building rapport, as it upgrades your communications and the relationship.
Rapport ensures that you are in a state of harmony and on a similar wavelength with the one you are interacting with. When it comes to effective sales strategies, building rapport is highly crucial. Without maintaining a good rapport with your audiences, you are nearly ensured not to make a deal.
To start with, how about we characterize what rapport is, and later we will dive into the world of all the essential practices and strategies that can help you in building good rapport.
What is Rapport Building?
So what practices do you follow to build rapport, trust, and validity if you are engaged with Attraction Marketing, MLM, or Network Marketing?
The principal strategy while building rapport is certifiable and bona fide.
Building rapport is the very first step of trust-building, and that is why you should exhibit a better than the expected capacity to play out all your tasks and endeavours to develop a competent and credible presence in the market.
Let us go through some of the most basic techniques that can help you in building rapport-
Common Rapport Building Techniques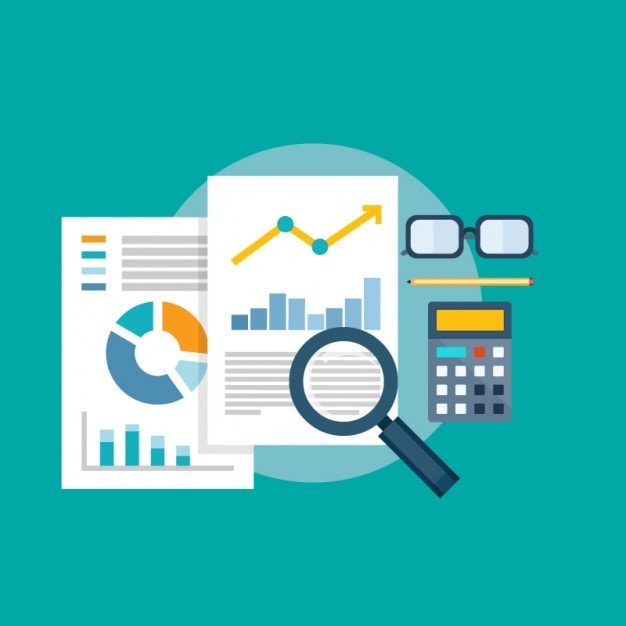 Utilizing the right techniques for building rapport is significant in each industry.
This expertise doesn't just give you a quality of being friendly and cordial with others, yet also it offers the way to do favourable negotiations in nearly anything.
Your expertise in persuasion begins at building rapport.
Individuals who trust you will always acknowledge what you state beyond any shadow of a doubt.
Also, the individuals who you are on good rapport will not resist the urge to be convinced by your natural charms and thought processes.
You may face several circumstances where such strategies prove to be useful. Let us have a look upon some of the most effective rapport-building techniques here and now-
1. Find Something in Common.
You must have heard that birds of the same feather love to flock together, so for building rapport in different social situations, you also need to find something common.
Individuals who like a similar sort of music or food will, in general, feel calmer with one another than with the individuals who have different tastes. So if you wind up in a circumstance where you want to build rapport, you should discover something that you both have in common, as this will alleviate your task of channelizing a favourable interaction.
However, the quest for common ground should not be based upon the lies, and you should never create some façade, as it may not be productive in the long term. You need to understand that real common grounds not only alleviate your interactions but also boost your confidence. So, if you are a movie ahead on false ground, you will never be confident.
2. Be Generous With your Compliments
We all love to hear something pleasant about ourselves, and that is why being generous with your compliments is one of the best ways of building rapport straight away.
It could be something as necessary as "Hello, that is the cool pair of glasses" or anything true and can instantly help in developing a connection. You should know the right ways of communicating your delights.
However, overdoing this may make other question your earnestness; plus you should also not look like an insane stalker. Try not to gaze at them for a long time, as the consequences can be severe.
3. Keep Your Face Bright
What kind of people do you like to interact with when you first meet them?
For sure, the percentage would be higher for those who comprise a cheerful and lively attitude. No-one likes to spend time with downers.
That is why keeping that smiles on your face is one of the best techniques of building rapport that will and let others approach you.
It will let you look inviting, which may cause others to feel calmer in your company, and like this, they will be bound to tune in to what you state.
After these standard techniques of building rapport, some easy hacks that will supercharge your relationship building with clients via good rapport are essential for your professional and business life. So, let us start going through those hacks here and now-
17 Easy Hacks for building rapport with Potential Clients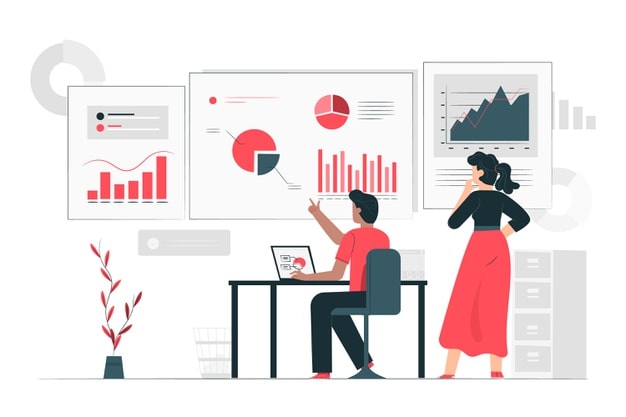 While meeting somebody, making a good first impression is crucial, and this relies upon how comfortable the people around you feel.
Most ideal approaches to building rapport spin around, letting other people around you have a good feeling. They should also feel relaxed and untroubled in their skin. Below given practices will help in removing the nervous or negative energies from your interactions with others, so let us get started with them here and now-
1. Be alright with yourself
You have to be comfortable with yourself, and this is the initial step of building rapport. Seeming anxious, indecisive, or uncertain makes a sentiment of instability.
2. Stick with safe subjects
Keep away from governmental issues, politics, and religion, if you are sure that there can be a difference of opinions in such subjects. Talking about the weather is a cliché subject, but still, it is a good common ground.
3. Avoid posing too many questions without sharing something important about you
The person you are interacting with should not feel as you are interviewing them or asking them to fill an application form.
4. Listen to what the other individual is stating
Listening is essential for building rapport, and you should abstain from intruding on the individual, as your goal is to let other individuals feel good.
5. Look for shared belief or common ground
As discussed above, looking for some common grounds while interacting with new people is always one of the best hacks of building rapport in personal as well as professional lives.
6. Keep it light and use your sense of humour
This one is again an excellent strategy while interacting with new people, or participating in your coterie. Your comical inclination can be quite useful in letting others enjoy your company.
7. Keep your distance
For good rapport building, you should abstain from encroaching upon the personal spaces of others. Too much closure can set off the inner-mind alerts in others, so keeping distance is essential here as well.
8. Look passionate or interested
Your body language, non-verbal skills, and eye to eye connection are crucial in building rapport as well, and that is why you should have an appearance that lets you look interested.
9. Help out if important
If a situation demands your effort to help out someone, you should do that, as it tells that you understand the circumstance, and you are interested in the whole scenario.
10. Ask the correct inquiries
For building rapport, you should start with inquiries concerning their work or hobbies; as such questions are useful in establishing a good connection.
11. Have a confident handshake and great body-language
For building a good rapport with others, your handshake, eye to eye contact, Smile, and changes in your facial expressions are very crucial.
12. Be fully relaxed
Good rapport building is also based upon your relaxed and confident attitudes together with sitting upright and keeping up a high stance.
13. Be bona fide and share yourself
Your genuineness is also going to be very integral while building rapport with others, and that is why you should share your real personality with others.
14. Have confidence in your interaction abilities
For good rapport building, you should be sure about your capacity to deal with different circumstances and the discussions.
15. Ask their name and use it naturally
We all love to hear our names, and that is why knowing the names and using that in your conversation will increase your chances of getting favourable outcomes.
16.  Express understanding as to the discussions progress
This is very important for good interactions with others, and that is why you show that you are actively participating in the discussion.
17. If you know, then speak in their language or opt for a style as per their personality type
For good rapport building, you have to incorporate a style that let other participants feel comfortable and speaking in their language or style can be very good at this.
All in all, different hacks of building rapport are just the different ways that can play crucial roles in pumping the energy and enthusiasm in your conversations. The process of building rapport is ploughing the soil and setting it up for planting.
When you adeptly build rapport with an individual, they will tune in to what you bring to the table. From a business point of view, you need to have good lead generation strategies, so you meet with those people only who are interested in you and have higher chances of converting for your products and services.
The next crucial concept of rapport building is associated with the skills of making a connection with a group. Let us understand that as well-
Step by step instructions to Building Rapport With a Group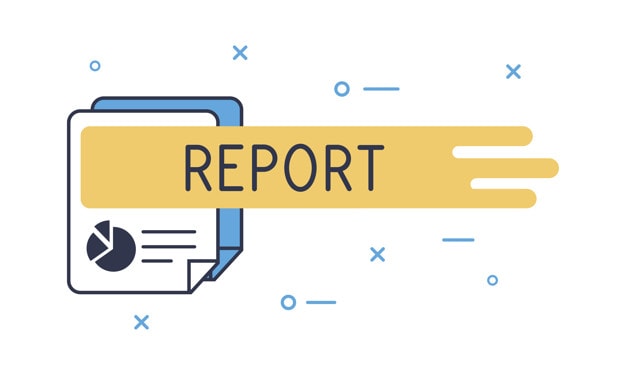 For trainers, team leaders, or managers, it is essential to have a rapport with their group.
At the point when you have a good rapport with your team, they do work with more enthusiasm, plus they also trust you more and try to follow your instructions/suggestions. Some of the simple steps that can help you in building rapport with your team are-
Stage 1: Watch Your Audience
To be a good leader or public speaker, you must heed upon everything that is going in the room.
When you observe your audience, you will not get stuck in your thought processes and assumptions; instead, it will let you have better and more interactive communications with them.
Stage 2: Find the rapport leaders in the group
People have a general tendency of following the inclination, preferences, and body language of a few individuals whom they consider intelligent, smart, credible, and impactful.
Every group has different such leaders, and you need to identify those personalities whose reactions, the others are imitating styles or inclinations. So, you need to find out that one individual who leans first while listening to you, which is later followed by other group members.
Group rapport is in the base of such chain reactions, and when you find out the responsible person for such responses in the group, your task of building rapport with the whole group becomes alleviated.
Stage 3: Master the skills of Rapport NLP
Rapport NLP is a leadership NLP training that accelerates your rapport with anyone.
NLP rapport is a practice that lets you relate with others and create better trust and understandings. For this, you can try three different strategies, and they are-
a) Matching and Mirroring the Outside
Key elements involved in this-
Physiology such as Body language, Posture, Gestures, Breathing rate, Voice
Visual, auditory, kinesthetic, Olfactory/Gustatory languages
Eye accessing cues
b) Matching and Mirroring the Inside
Key elements of this strategy-
Values such as politeness, honesty, and respect
Belief structure
Habitual thinking patterns such as global, detail, optimistic or pessimistic
c) Pacing
Different pacing strategies are used to reduce the difference between yourself and others at an unconscious level.
Along with all these practices of building rapport, you should also be aware of different mistakes that people make while trying to develop a rapport with others. In the next section, we will talk about all such common mistakes-
Mistakes to avoid during Rapport Building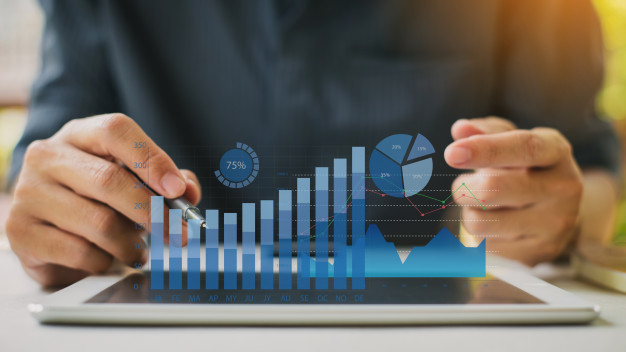 Building rapport is one of the most critical yet much-neglected pieces of sales procedures. Sales-people need to understand that without rapport, you are nearly ensured not to optimize the lead conversion rates.
We had talked about many ways of building rapport, but while doing that, people commit different mistakes. Let us have a look upon those mistakes here and now-
1. Expecting to convert the sales on the go
This is likely one of the most common missteps sales-people take attempting to convert a deal.
In the rush of presenting and closing a sale, you may wind up devastating the whole procedure altogether. Making such attempts will let your prospects think that you are not there to nurture the relationship; instead, you just want to make money.
In such situations, your client will feel that you do not care about them and just want to convert the sales. Then, they will incline towards resisting your offers. Your approach should be based upon the efforts to answer the queries of your potential customers by understanding their needs, demands, and requirements, so you can come up with a personalized offer that suits well with their custom needs.
2. Not listening to others
Thinking that you can build rapport just by concentrating upon your style, interactions, and manoeuvres is one of the common mistakes that many sales-people do.
You have to have the adaptability to tweak your style as per the specific traits, thought process, and style of your audiences. We all have two ears and one mouth to listen twice as much as we talk.
Listening is perhaps the essential key to building compatibility and setting up a genuine and meaningful relationship with your potential customers, as this will empower you in being more personalized with your offers to them.
Also, it demonstrates that you are keen on helping them. It likewise causes you to make a superior solution to them, as you will precisely know what they need, their necessities, wants, and what they'd prefer to achieve.
3. Talking highlights but not sharing benefits
The third mistake that sales-people commonly do while interacting with prospects is that they go on and on about highlights and not about genuine benefits that customers might get.
We all want to know why and how something can benefit us.
When you do not rush, listen to your prospects and then offer them something that can benefit them, then it will, for sure, be more useful in favourable rapport building. It creates the most powerful combination of 'Listening and Caring' – that sets the base of trust-building with the customers.
4. Not comprising right body-language and voice-tone
To wrap things up, the last mistake that sales-people while trying to build rapport is the non-verbal signals and their manner of speaking.
Your body language and voice tone have a significant impact on what individuals find in you. If you do not do this adeptly, you might lose the deal as well.
Using practices if NLP rapport building for matching and mirroring the body language and styles of customers is one of the essential methods that you can try here. This will let you incorporate the right body language and voice tone.
It has been demonstrated on numerous occasions that incredible verbal and non-verbal communication leads to the most constructive and favourable rapport.
Final Thoughts about Building Rapport!
So, these were some of the most critical aspects of building rapport and converting more leads.
Such rapport-building methods have been around for an extensive period. They are straightforward, but they give you a superior comprehension of human instinct.
Start using them to optimize your chances of getting favourable outcomes in life.
What strategies do you use for building rapport with others?
Do you know anyone excellent in building rapport with their audiences? Share their examples in the comment section below.
Liked this post? Check out these detailed articles on
Topic of Careers
Alternatively, check out the Marketing91 Academy, which provides you access to 10+ marketing courses and 100s of Case studies.