Are you looking for a career change? Then there is nothing to worry about.  You can do it now, and that too like a pro.
Lukasz Laniecki, the writer of 'You Have The Right Not To Make Your Parents Proud' says-
"The time to build your future is in your teenage years and your 20s, but equally, in your 30s, 40s, 50s, 60s, and beyond."
So, career change is going to be hassle-free and productive for you, but your thoughts have to be clear why you are looking for a career change.
In this post, we will dive deep into the desires of new-age professionals, why they always look for some career change, and how they can do career change adeptly.
So, without any further ado, let us get started-
Introduction to the mindset of Career Change
Day by day, as we enter our unsatisfactory and monotonous workplaces, one thought that always comes to our mind is-
"Is this what I was meant to do"?
While we will never really know what we were really 'meant' to do, pursuing one's dreams and passion is a fundamental right, which is a prerequisite for a happy and satisfactory life.
Many times in the media, we read about early retirements and career changes in the 30s, a time when our jobs are at their full bloom, and our paychecks are extraordinary.
But is a high pay package worth a miserable life and an unsatisfactory workday?
We have often heard that quality matters more than quantity. – And surely that principle applies to our professional lives as well.
What can you do for Change in Career?
An honest self-assessment of our jobs, and how happy we are doing them, is the first step to analyze whether a career change should be on the cards.
Following are specific questions you can ask yourself in this regard:
Is this a job I look forward to coming to the office to do every Monday?
Do I enjoy my workday?
Is my pay package enough to compensate for my miserable work life?
Is this what I always wanted to do and am passionate about?
If the answer is NO, even for any of the single question, a change of your job profile or career is what you should look for.
Why people opt for Change in Career?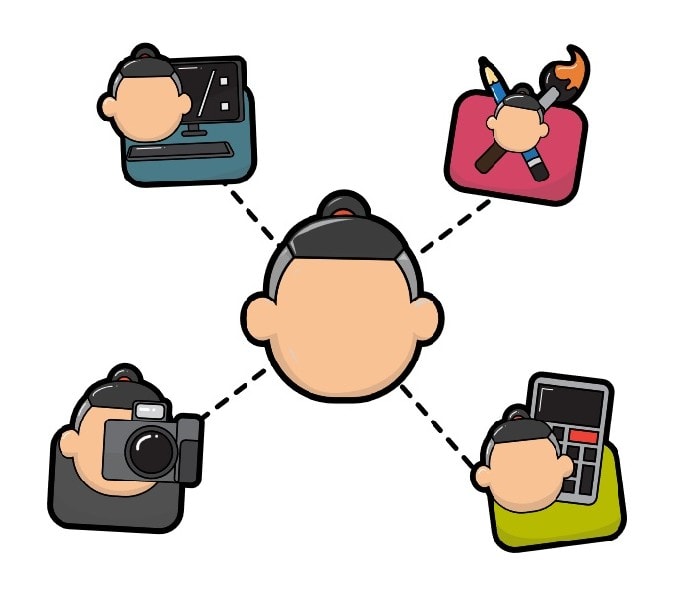 While there can be numerous reasons why people wish to change their careers, some of them might involve factors related to personal life and decisions.
The survey conducted by Job list's Midlife Career Crisis narrowed down the top five reasons behind people changing careers and reported it. These are:
The reason for the top is better payment. 47% of people have opted out of their jobs for a better and improved package with a different profile.
On the other hand, 39% out of the total people surveyed checked the "too stressful" box. According to them, their jobs were demanding a lot of hours.
Surprisingly, there were even 25% of the total people who were craving for a new challenge and used it to change their career and explore.
And, 23% of them had no interest or passion left in their field of concern to make change in career.
How to take the big leap and do Career Change?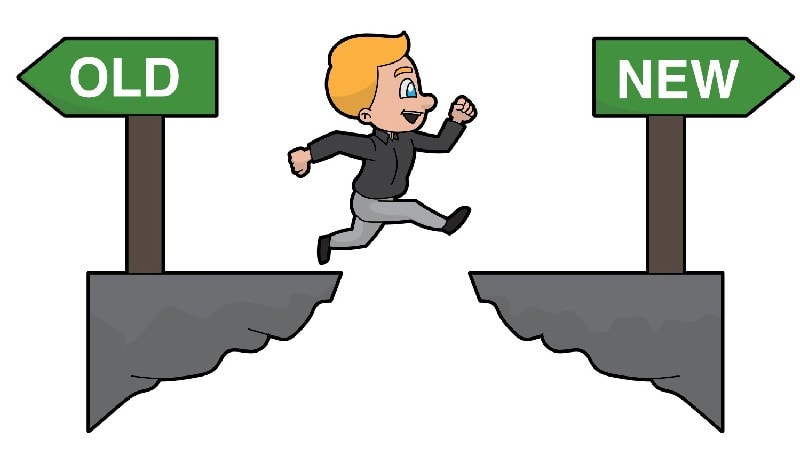 Only you can answer this critical question, and only you know the way forward to take this significant life decision.
However, the following are some steps which may help in the process of a career change, or least of all, ease it a bit:
1) Be emotionally prepared

As mentioned earlier, and as you must have heard from numerous people, changing a long-standing and financially satisfying job is not an easy task. Not only does it require accurate judgment, but it also creates havoc on the emotional well-being of the person, with sleepless nights and nightmarish days.
Therefore, one must make oneself emotionally strong to take the big leap, because only strong headedness will counter the arguments which your mind and people around you will put forth against the life-changing decision of a professional re-arrange.
2) Be fully aware and confident about your choices
While it is easy to decipher that one is not happy with their current job profile. Still, the most challenging part of a change is to realize what is it that makes one happy and content, and something that one wants to pursue professionally for the rest of their lives.
Accordingly, it is crucial to understand the path which you want to take concerning your career and look for suitable opportunities in the desired profile.
Various factors play an essential role in making that decision, such as one's interest, academic qualification, the economic environment in the country of residence, financial needs, and family dynamics.
All these factors should be carefully thought for and considered before making the decision.
3) Stop procrastinating
Most people keep doing the same miserable and monotonous jobs throughout their lifetimes, and never get the courage to take the big step. This is due to various factors that contribute negatively to the decision, such as fear of uncertainty, resistance to change, financial reasons or lack of support from family and friends.
Failing to decide can not only increase one's frustration and discontentment level but is also an opportunity cost due to the time and experience that one loses due to starting a new job later than sooner.
Therefore, while it is crucial to think of the financial and other critical aspects before taking the vital step of a job, it is also imperative that the decision is taken in a timely and well thought out manner so that the life ahead is filled with hope and dreams, not regrets.
4) Think of the pros, more than the cons
Like everything else, changing one's work profile has its merits as well as demerits. Therefore, one needs to carefully do a cost-benefit analysis to arrive at a sensible and sustainable decision. While changing a long-standing, well-paying job is a mammoth task, the satisfaction of an enjoyable work-life far outweighs the challenges.
Sacrificing a luxurious lifestyle, albeit for a short period, is one of the biggest possible challenges, as a new career may demand more financial discipline. Further, acceptance at the new workplace is one of the fear factors in one's mind, when thinking of a job change.
5) Assess current interests, values, and skills
Given the profile you've been doing so far, review your past and existing skills, roles that you have successfully played in your team whether it be that of a consultant or a supervisor.
Recollect preferred activities and skills through volunteer work, projects, and jobs. With proper analysis of skills and abilities, one can easily manage to look out for something suitable and appropriate.
6) Use your transferable skills
While changing careers, transferable skills are highly useful and give a lot of help in even finding a new job. Transferable skills are not particular to any niche, industry, or position. These skills can be quickly developed over the years of education, employment, or training, and can be put to great use whenever needed.
A person having transferable skills is likely to get recruited if he or she meets the company's requirements. Additionally, having many skills increases the probability of being hired due to high flexibility and the chances of increasing diversity at work.
While all these reasons are enough and more to keep one away from the decision, there are various positives to the same. Breaking the monotony and meeting new people, working in a new culture and environment is one of the few social benefits provided by a well-planned and thought.
It not only makes one content professionally but also increases the personal happiness factor of the person when a career change comes out to be great.
Final Thoughts about Career Changes!
When it comes to a career change, you must think timely, and think properly.
While it is very imperative to take enough time to think thoroughly regarding a change, it is also equally important to decide at the right time in one's career. As discussed, previously, taking the decision too late can negate all the pros of the decision and can make it counter-productive.
Therefore, if you have any doubts or negative inklings about your current job profile or you think that there is something else you could be better at, or happier at, go for it.
It is also inevitable that you do your research, talk to people, speak to YOURSELF, and take the big leap.
Nothing is more regretful than thinking 'what if'. And nothing is more joyful than doing a job you enjoy doing.
The time we spend in our workplace contributes almost sixty percent of our entire lives, and it is essential that it is time well spent, and time enjoyed.
Finally, in case of any doubts, counselors at M91 are always available to resolve your doubts. Feel free to share your queries with us in the comments below.
Liked this post? Check out the complete series on Careers