Micromax is a private company of Indian origin. It is associated with Telecommunication industry and deals in manufacturing of consumer electronics. Micromax was founded in the year 2000 by its co-founders Rajesh Agarwal, Sumeet Agarwal, Vikas Jain and Rahul Sharma. At its onset, Micromax dealt in IT- Software industry but it later started operating in mobile handset sector.  By the year 2014, it was ranked at the tenth position in terms of largest vendors of smartphones in the world.  Some of its competitors are as follows-
Product in the Marketing Mix Of Micromax :
Micromax has a diversified product portfolio that includes items mobile phones like feature phones and smartphones, laptops, tablets, IT products like data cards and monitors and consumer electronics including air conditioners and LED TV.
It stepped in the market of a tablet computer in the year 2010 with Funbook Series. In the year 2014, it launched Canvas Knight A350, a flagship smartphone in Russia. The Same year it introduced Canvas A1, an Android-One smartphone. Later Micromax Canvas Win W092 and another phone Micromax Canvas Win W121 were launched. Micromax entered into a partnership deal with Cyanogen Inc to launch smartphones under YU brand in India. Canvas Silver 5 was launched in the year 2015, June 17th and had the distinction of being the slimmest telephone in the globe.
Most smartphones of Micromax run Android OS, but some also operate on Windows Phone 8.1 of Microsoft because it is its official hardware partner. Micromax Amaze 2 was introduced in the year 2015, June 8th and had amazing features like 5-inch IPS display, 16 GB internal storage and 2GB RAM. Micromax Canvas Unite 4 Pro and Micromax Canvas Unite 4 were launched together in the year 2016, June 27th and both operate on Indus OS 2.0. On August 5th of the year 2016, Canvas Unite 4 Plus was introduced in Indian markets with 2GB Ram, 8MP rear camera and Android 6.0 Marshmallow.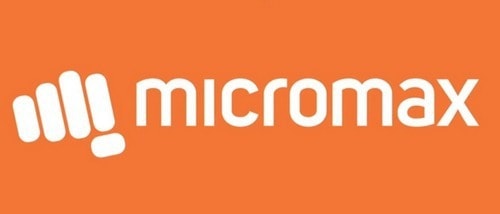 Place in the Marketing Mix Of Micromax :
Micromax has spread its presence to most parts of India and has its headquarters base at Gurgaon in Haryana. It has also launched its products in overseas markets like Russia in the year 2014. Micromax has a manufacturing facility at Rudrapur in Uttarakhand for tables and LED televisions.
It signed a deal with Rajasthan Government to set up a manufacturing facility at Alwar in Rajasthan and has also decided to set another at Hyderabad. Micromax has a strong distribution network. It wanted to penetrate both urban and rural sector but it started its operations by targeting the rural market first with a suitable product Micromax X1i.
Later it ventured in urban market and by that time had set up a channel that included 50,000 retailers and 450 distributors. Products are easily available in Micromax outlets and other mobile outlets which keep several mobile brands. Nowadays Micromax products are also available in superstores, discount stores and hyper stores.
Price in the Marketing Mix Of Micromax :
Pricing is an important aspect of any organisation and an apt strategy makes or breaks a company. Micromax by the year 2010 became the largest company in the domestic sector to manufacture inexpensive handsets in India.
It was determined to offer its products at low cost because, by the year 2014, it was facing fierce competition from several new entrants in consumer market, especially from China. Micromax wanted to create a niche market for its products and wanted to penetrate in both rural and urban sectors.
It adopted a penetration and competitive pricing policy and kept its product prices marginally very low than its rival companies.
 Promotions in the Marketing Mix Of Micromax :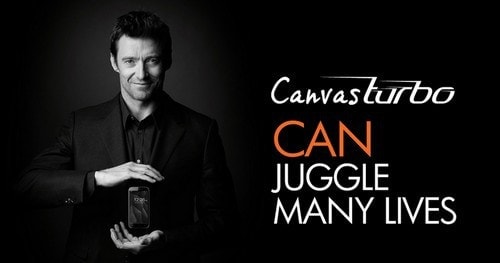 Micromax has gained immense recognition and popularity because of its aggressive marketing strategies. It has launched several ad campaigns in television, magazines, newspapers and billboards. Company realises the power of celebrity support and has roped in famous Bollywood actors Akshay Kumar and his wife Twinkle Khanna to endorse its brand. Actor Chitraganda Singh has also been associated with brand Micromax and acted in its commercials. In The year 2013, Australian actor Hugh Jackman became its brand ambassador and endorsed Canvas range via commercials.